The easiest Mutton Masala recipe which has true flavors of Kerala.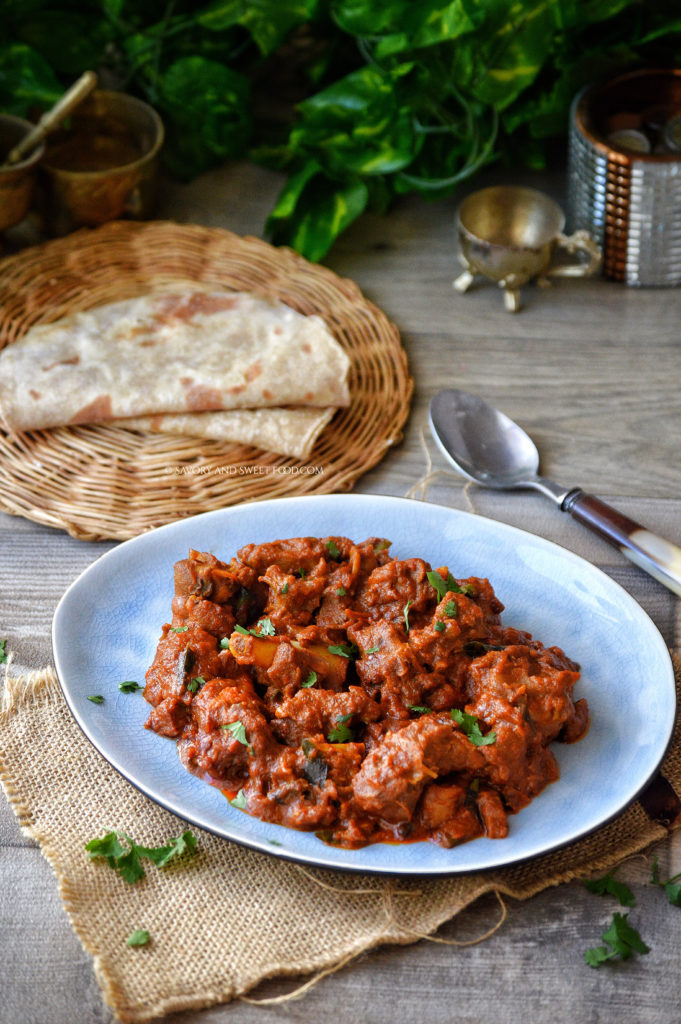 If you are in a hurry and want to finish off your dinner or lunch preps fast, then this recipe is just for you. This doesn't require chopping lots of onions or tomatoes, sautéing for a long time, slow cooking, or long marination time. No other mutton dish can be easier than this, without any compromise on the taste.
I love to serve this with Nora Dosa, Chapathi, or mainly with a Kannur (North Kerala) style dosa which we call Kadai veezhtiyath. I will post the recipe for that soon, it is superb and goes well with a lot of curries.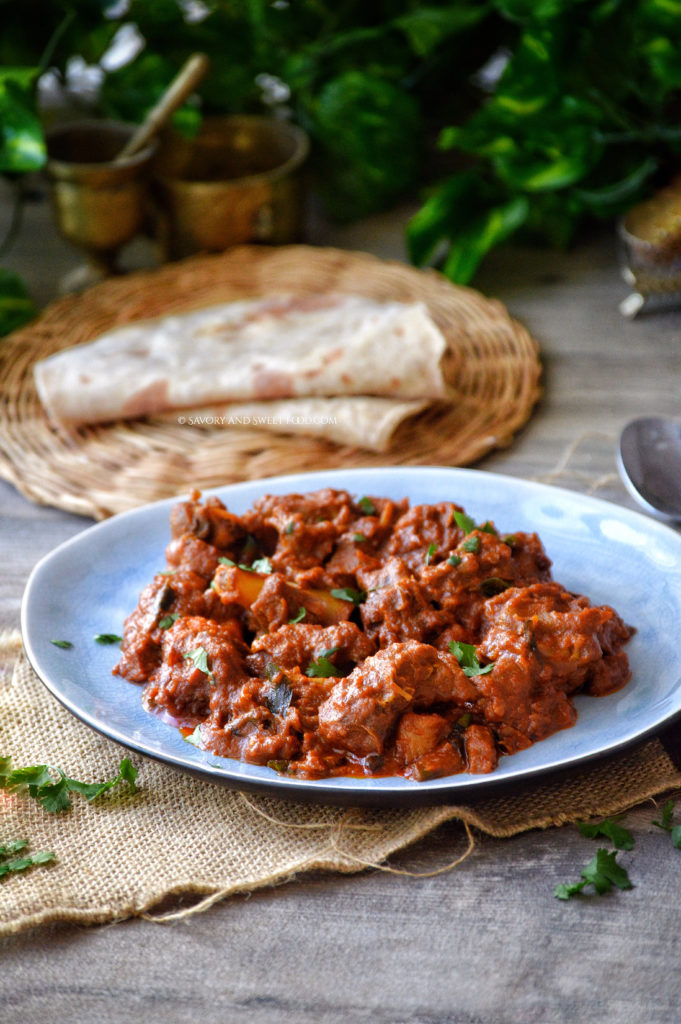 Again this is a recipe which I got from my in-laws, from our very own Paayi (Husband's aunt). She is an amazing cook, why not?!! her husband is the owner of the very famous restaurant in Kannur named "Your Choice". The food there is to die for. If you guys visit Kannur anytime, please do check out this restaurant. I would recommend their Chicken Manchurian and Ginger Chicken highly. Too delicious!! I'm drooling now. 
Now let's go to this amazingly easy recipe: 
INGREDIENTS:
500g mutton
1 small onion chopped
1 small tomato chopped
2 tsp ginger garlic paste
2 green chillies
2 tsp red chilli powder
1 tsp coriander powder
1/4 tsp turmeric powder
1 tbsp lemon juice
salt to taste
coconut oil (If you don't like the flavor of it, replace it with any other vegetable oil)
curry leaves
NOTES:
If you add more chilli powder in the oil while frying, the gravy will be more thicker. I sometimes add a tsp of paprika too and it makes the gravy thick without making it too spicy.
DIRECTIONS:
In a pressure cooker, pour little coconut oil and add onion, tomato, and green chillies.

 

Close the lid with the whistle and let it cook for 2 whistles. Turn off the heat.
Let the pressure release by itself and open the lid. The onions and tomatoes must be soft and translucent. Add ginger garlic paste. Sauté for a minute.
On low heat, add 1 1/2 tsp of red chilli powder, coriander and turmeric powder. Sauté for a minute.
Drop in the cleaned mutton pieces and mix well.
Close the lid and cook on high heat till one whistle goes. Reduce heat to low and cook for 20 minutes. Turn off heat and let the pressure release by itself.
Open the lid and if there are lots of water, let it reduce by cooking on high heat for few minutes.
In another pan, pour about 2 tbsp of coconut oil. Add remaining half tsp of red chilli powder (or more), curry leaves and lemon juice. Mix and cook on low heat for a minute.
Drop in the cooked mutton to this and fry on medium high heat for 5 minutes.