A delicious mix of milk chocolate chips, caramel sauce, sea salt and dairy. This drink is like a hug in a mug. A perfect winter drink!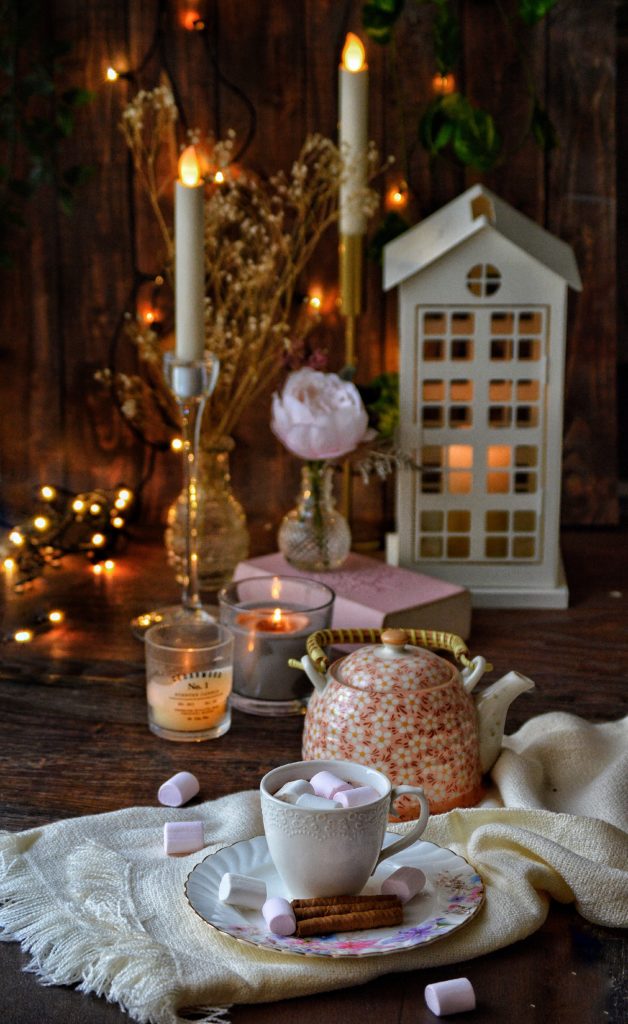 INGREDIENTS:
3 cups of whole milk
1/2 cup heavy cream
1/3 cup of sugar
1/2 tsp sea salt
1/4 cup of milk chocolate chips
marshmallows, whipped cream for garnish
NOTES:
Sometimes I add any plain chocolate bar instead of chocolate chips. I like to add Flakes chocolate bar.
If you have ready made caramel sauce, you can pour that and skip the caramel preparation step.
DIRECTIONS:
Mix sugar in a small bowl with a few drops of water to dampen it slightly.
Heat a small saucepan. Add sugar and stir it continuously until it turns golden caramel color. (read notes for quicker version)
Stir continuously and pour in the cream gradually. (remember to stir continuously)
Pour milk. If there are lumps, it will melt gradually.
Remove from the heat while the milk is simmering and not boiling.

Drop in the chocolate chips and continue to stir until the chocolate gets completely melted.

Add a pinch of salt.
Top with desired toppings.
Serve hot.