Chicken Lababdar is a rich Mughlai chicken gravy, which has flavors similar to Butter Chicken but this curry is comparatively easier to prepare without any compromise on the taste.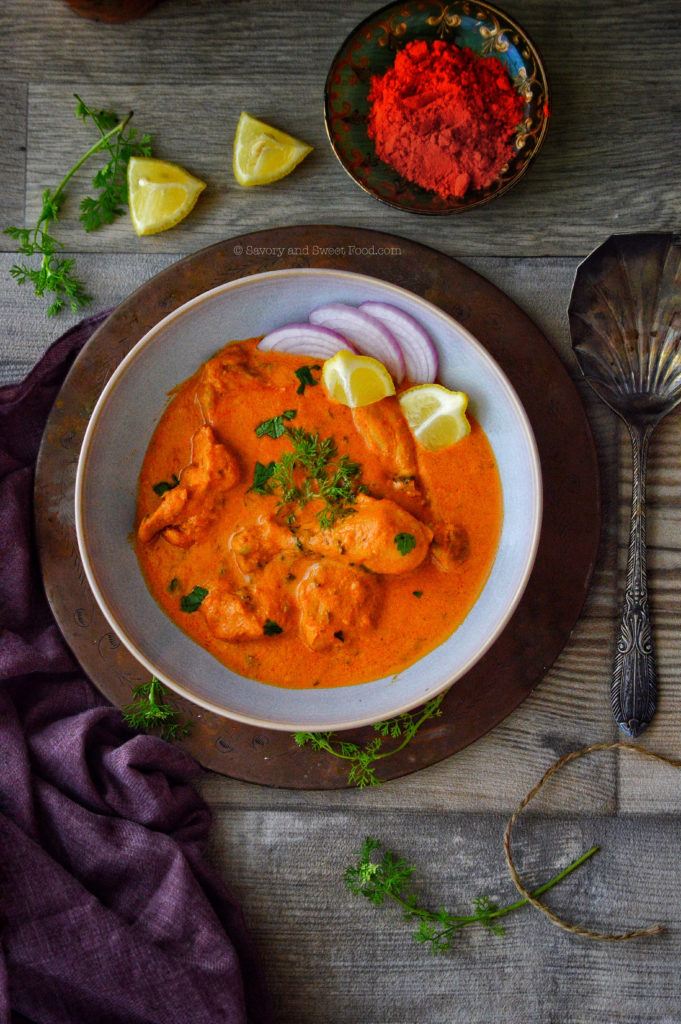 Treat your palate with a rich Chicken Lababdar this weekend. I always love to explore different chicken gravy recipes, especially Indian style. Most of the Indian gravies are very high on cream and butter/ghee. And that pretty much explains why our makhnis, tikka masalas, and do pyazas are most of our favorites. Lababdar falls in the same family.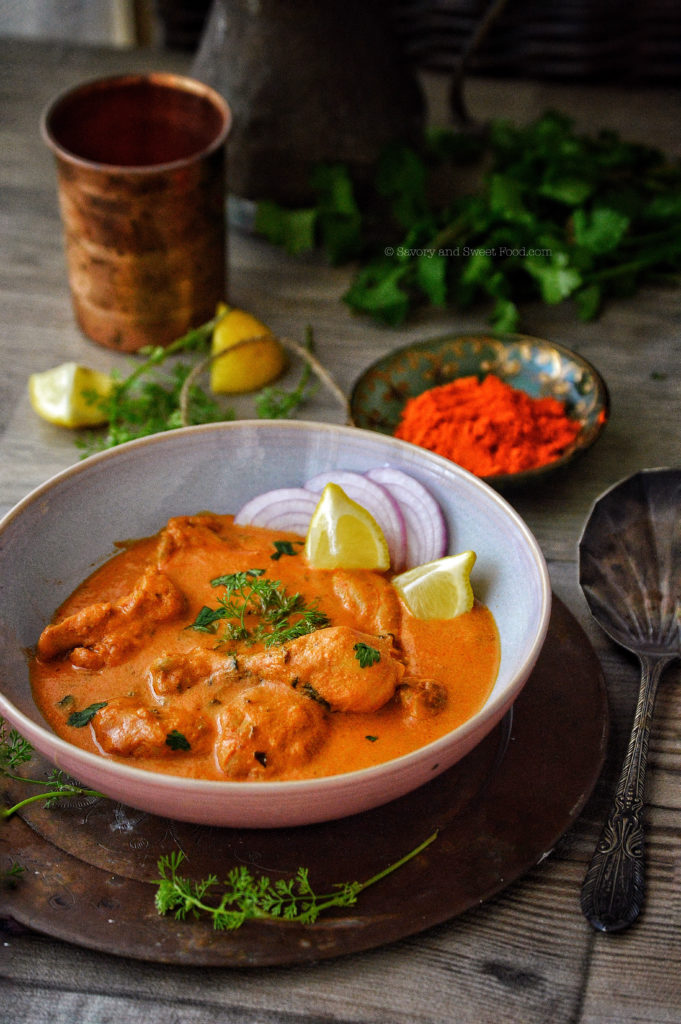 Lababdar means extremely rich, and Chicken Lababdar is definitely one of the richest Mughlai dishes. But it requires lesser preparation time. The best part is that you wouldn't have to slice and sauté onions for a long time. Just boil it , puree and then sauté for 5 minutes. Then remaining steps are as easy as 1,2,3. I am definitely sure that you all will love this. Please do try it out.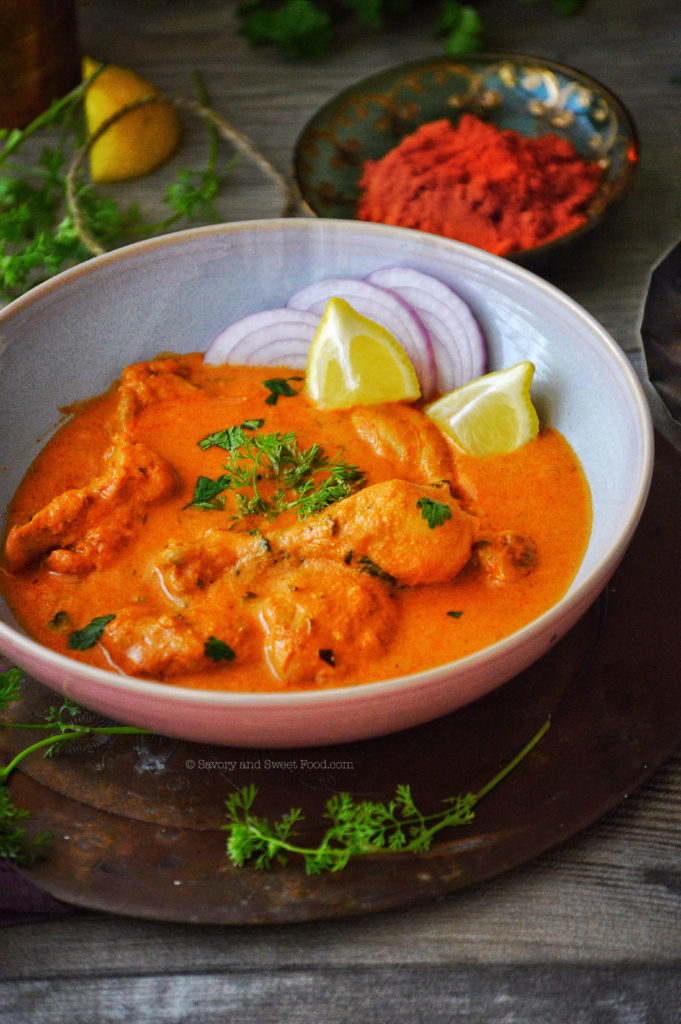 INGREDIENTS:
For marination:
1 1/2 tsp red chilli powder
1/4 tsp turmeric powder
1/4 tsp cumin powder
1/4 tsp garam masala powder
4 tbsp whisked yoghurt
Salt to taste
Other ingredients:
1 medium sized onions cut in big cubes
5-6 cashew nuts
2 cloves
1/2" stick cinnamon
2 cardamom
2 tsp ginger garlic paste
1/2 tsp red chilli powder
2 tsp coriander powder
3 tbsp tomato paste
1/2 tsp dried and crushed kasuri methi
1/4 cup cooking cream
1 tsp ghee
3 tbsp oil
Coriander leaves
Salt to taste
NOTES:
More oil or ghee can be added for more richer taste.
DIRECTIONS:
Marinate chicken in the above mentioned ingredients for 2-6 hrs.
In a pan, pour water. When it comes to a boil, add onions and cashews to it and boil for 5 minutes.
Drain and puree it.
In another pan, pour oil. Add whole garam masala to it. When the aroma gets released, pour the pureed onion. Stir and cook on medium high heat for 5 minutes.
Add the ginger garlic paste and cook for another minute.
Add red chilli powder and coriander powder. Mix.
Add tomato paste and cook for a minute.
Drop in the marinated chicken. Mix well. Add salt. Pour 1/2 cup of water. Cover and cook on low heat for 15-20 minutes. Stir occasionally.
Once the chicken is cooked, add kasuri methi and mix.
Pour the cream and finally ghee.
Add chopped coriander leaves. Mix and serve. (If the gravy is too thick, pour little boiling water to achieve the desired consistency)