A very soft and puffed up Indian flat bread, Chapathi. Serve with Indian curry, main dishes or even use it to make sandwich wraps.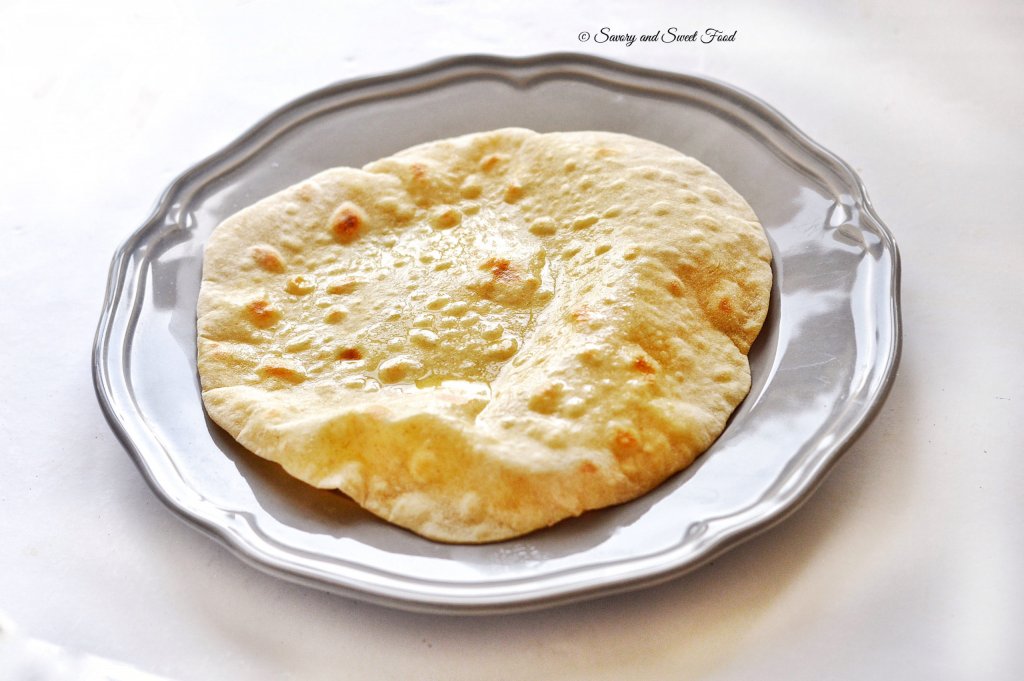 I have been getting quite a lot of requests to give a step by step tutorial on how to make soft and perfect chapathis. So here goes..hope you find this useful.
Firstly I'll give you few important tips for making soft and puffy chapathis. These are my moms tips actually. 🙂
Hot water is always preferred than room temperature water for making the dough. This will give you soft chapattis all the time.
Do not pour all the water at a time. Pour in little by little mixing.
Adding oil to the dough will give a good texture.
Knead the dough well for 2-3 minutes.
After kneading the dough, spread a little oil all over and let it sit for 15-30 minutes covered.
Roll out the dough evenly. Do not make it very thin, it won't puff up well.
The pan should be really hot while adding the chappathi. Then after flipping it reduce heat to medium and after last flip increase heat to high for chapati to put up well. There are two flips in total. Check the directions.
After cooking the chapathis, it is best to eat them right away, or else just keep them closed in a thermal container.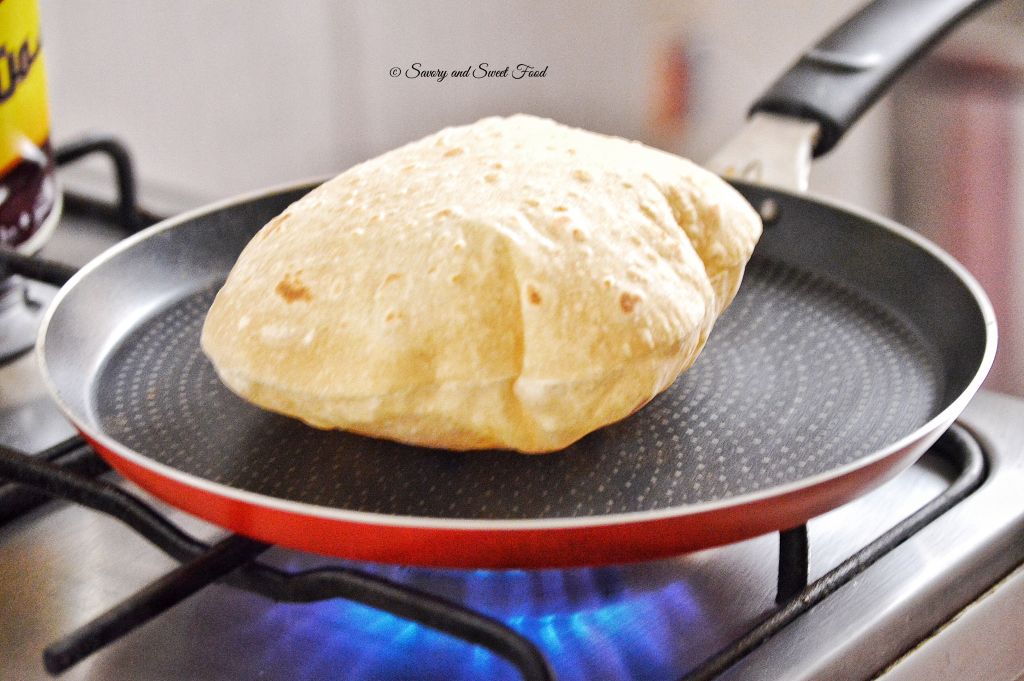 INGREDIENTS:
2 cups atta (wheat flour)
240 ml hot water ( a little more than 3/4 cup)
1 tbsp vegetable oil
salt to taste
Maida (all purpose flour)
DIRECTIONS:
Now start kneading the dough with your hand. If you feel the dough is sticky add in a little bit of atta, start with 2 tbsp, maximum of 5 tbsps. Knead for 2-3 minutes. The dough should be soft and pliant.
Make small balls out of the dough. Roll out the chappathi by adding a little maida.
Heat the tawa (flat pan) very well. Place the rolled chappathi on the tawa. Let it stay for a minute. Then flip.
Reduce the heat to medium and let the chapathi get cooked for 2 minutes or till you get golden color spots on it. Flip.
Increase the heat to high and gently press chapathi with a spatula or flat spoon and you can see the chapathi nicely puffing up. Press on top of the puffed area so that the entire chapathi gets puffed.
Now add a little ghee on top, take it off the heat and serve hot.
[yumprint-recipe id='153′]