Truffles made with crushed Biscoff Lotus biscuits and Marie Tea biscuits combined together with cream, Biscoff spread and condensed milk. These Biscoff/Lotus Truffles are so easy to put together and tastes so good that you would want to make this time and time again.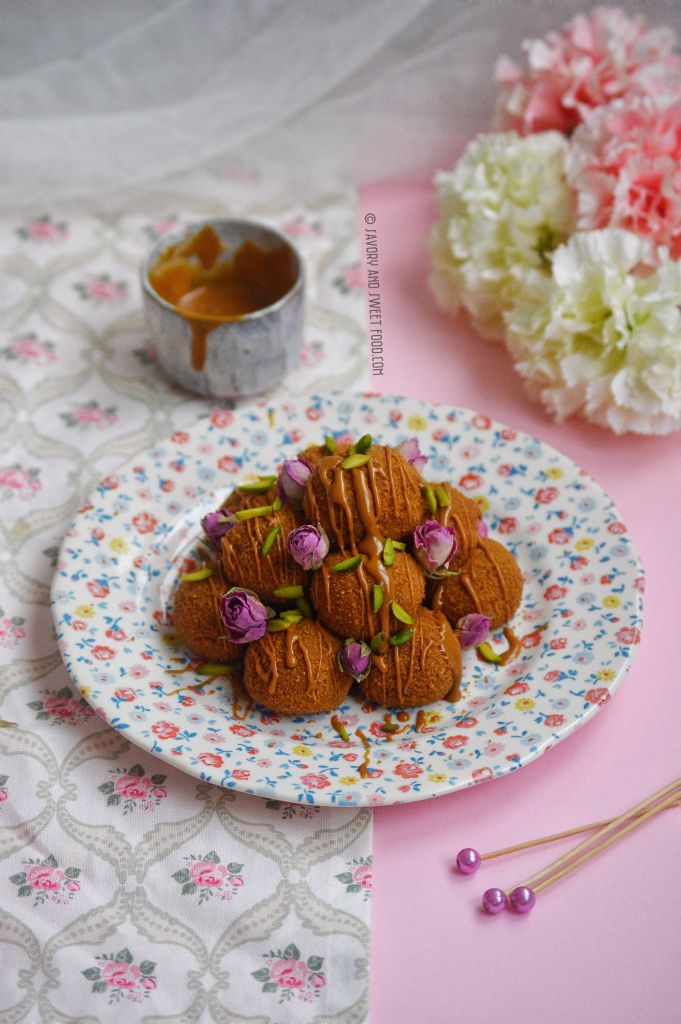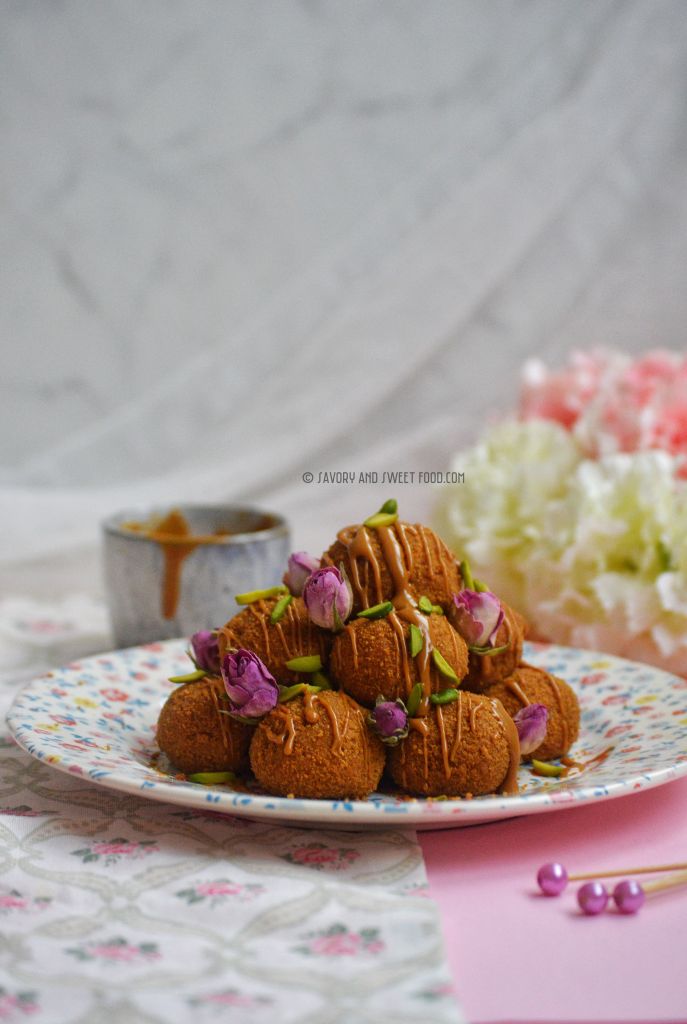 These are one of those treats which you can enjoy without putting in much effort in preparation. You just need a handful of ingredients for this, and just mix everything together, make balls and roll them in more crushed lotus biscuits. If you have never made truffles before, then this is a great place to start. This recipe is so straight forward and like I said it is as easy as 1-2-3.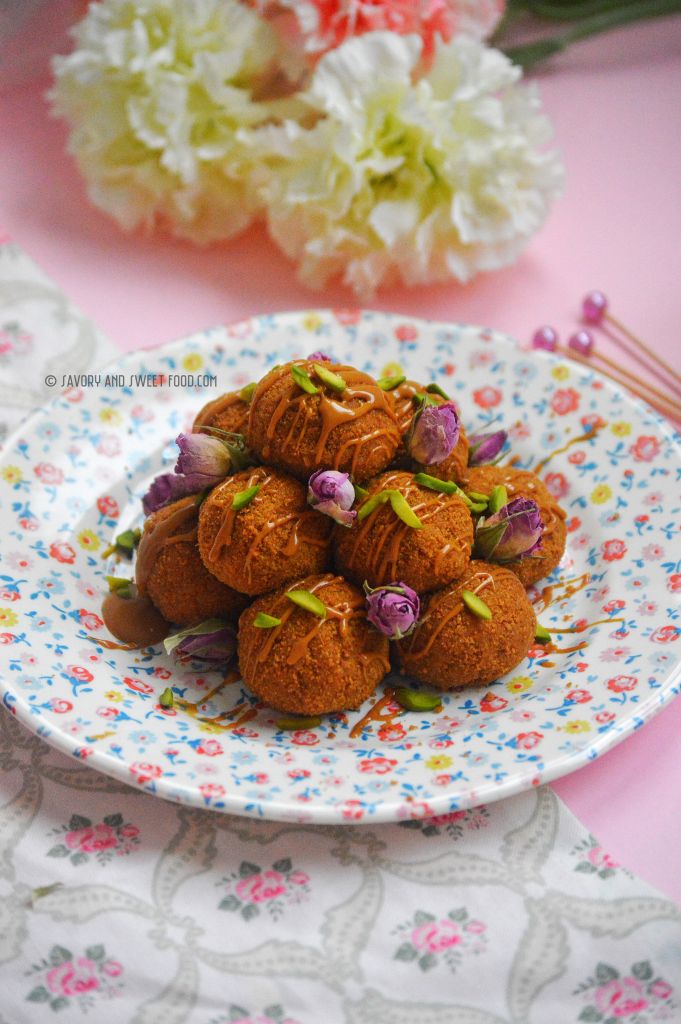 Do try it out, it will be an instant hit especially among the kids. My son just couldn't keep his hands away from this. 🙂
Yields 12 truffles
INGREDIENTS:
10 lotus biscuits
15 marie biscuits
125ml thick cream
4-5 tbsp sweetened condensed milk
2 tbsp lotus spread
5-6 lotus biscuits powdered (for rolling)
2-3 tbsp lotus spread melted for garnish
NOTES:
The truffles should be refrigerated. When kept out it starts becoming soft.
You can insert a nut in the middle of the truffles. Macadamia would be perfect.
To melt the Biscoff spread, just microwave it for 15 seconds.
DIRECTIONS:
Powder the biscuits in a food processor.
Add all the ingredients to the biscuit powder and mix well. The mixture will be sticky. Refrigerate for an hour.
Take out, make small balls and roll it in powdered lotus biscuits.
Refrigerate for an hour or more. Serve cold.
[yumprint-recipe id='251′]