The classic Indian Tandoori Chicken which is very easy to make at home in the oven and tastes just like the ones you get in the restaurants.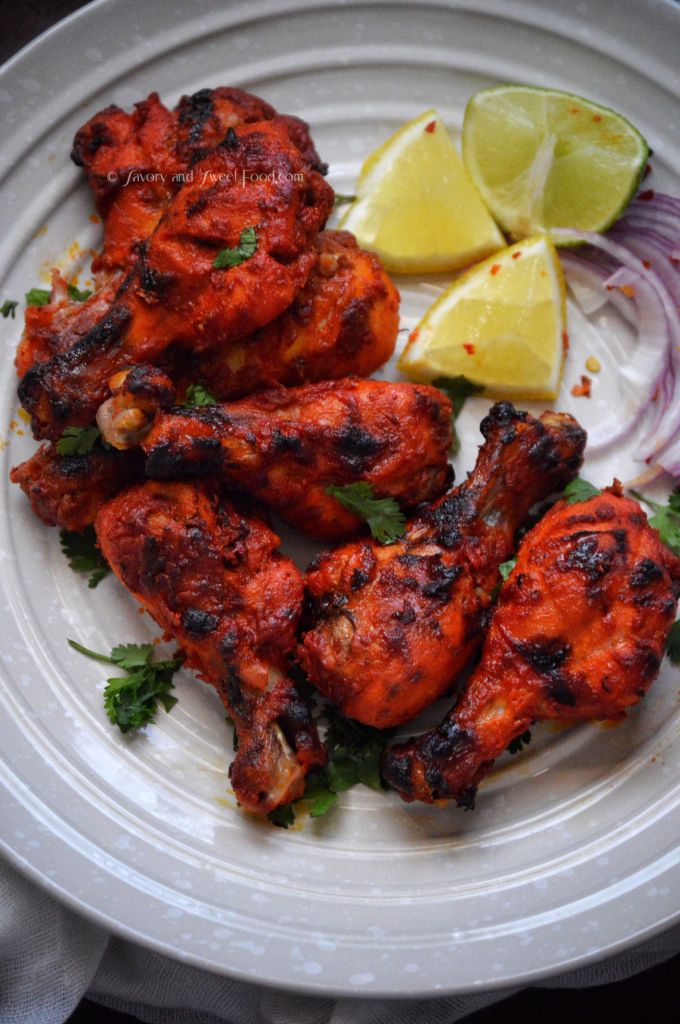 I've been making Tandoori Chicken since the time I started cooking, which was during my teenage years. You guys might think that I was some sort of Junior Masterchef…but I was definitely not one :D. In the midst of lots of flop cooking stories, I do hit the jackpot once in a while. But cooking, mainly baking at that time was something I enjoyed. Watching my "master chef standard" cook, my sister..my ethatha do her magic in the kitchen was something that I found most happiness in, because at the end you get to eat those delicious creations.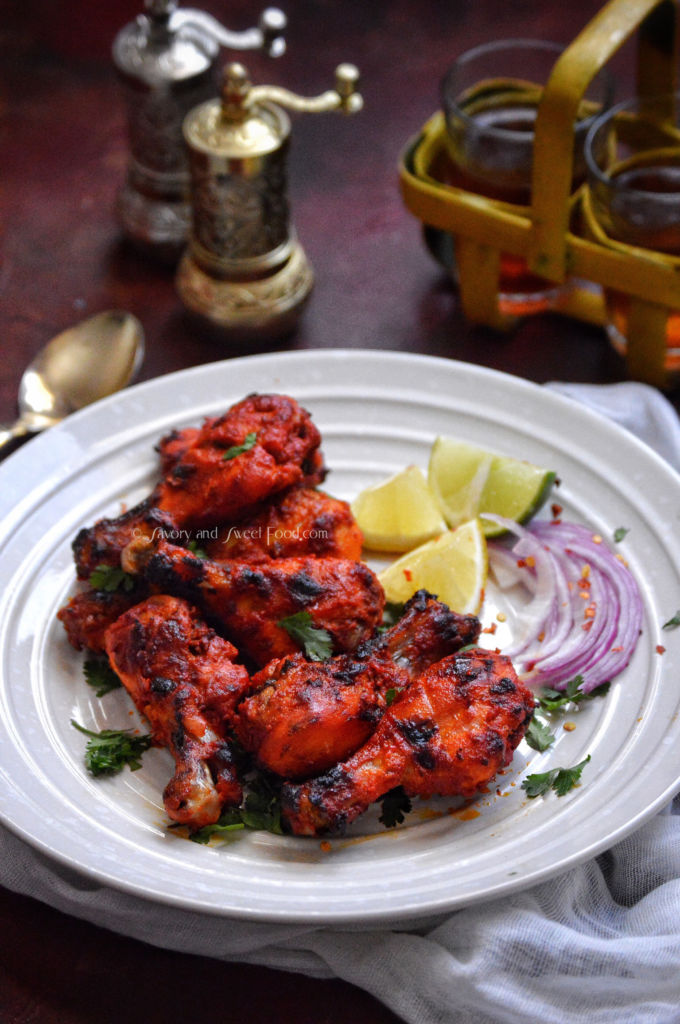 Now back to the tandoori Chicken, frankly speaking I never get it right. But it kept getting better and better as I grew up and started developing more interest in cooking. Thankfully now my Tandoori chicken recipe barely resembles what I used to make back in high school. All thanks to the wonderful Vah Chef, Sanjay Thumma. This is highly adapted from his recipe and it comes out perfect everytime and with every bite you tend to go "vah vah". 😀
The flavor of the Tandoori coating on the chicken really is fantastic. It is high on flavor and super easy to make. Traditionally Tandoori Chicken is made in a Tandoor which is a cylindrical clay oven, it is also cooked on top of charcoal. But this oven baked one turns out just as good. Hope you guys will give this a go.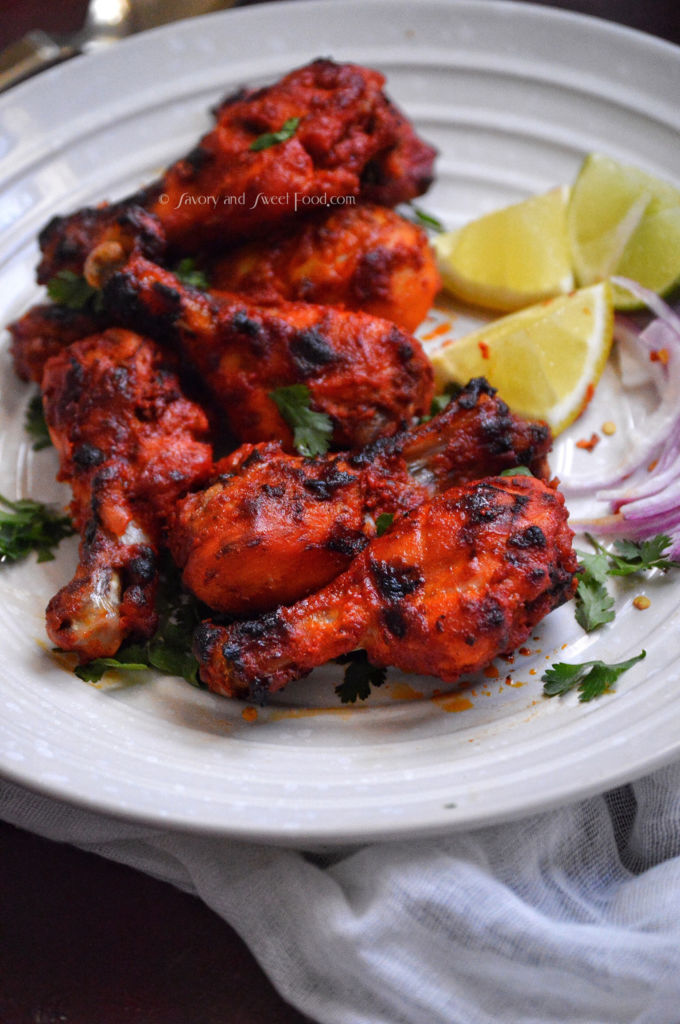 INGREDIENTS:
600 grams chicken (leg quarters preferred)
3 tsp red chilli powder divided (I used Kashmiri chilli powder)
3 tbsp lemon juice divided
salt to taste
4 tbsp thick yoghurt
2 tsp ginger garlic paste
1/4 tsp garam masala powder
1/2 tsp cumin powder
1/4 tsp turmeric powder
1 tsp coriander powder
1/4 tsp black pepper powder
1 tsp chat masala
1/2 tsp dried kauri methi leaves powder
1 tsp red color (optional)
2 tbsp ghee
NOTES:
While grilling the chicken, I turned on both the top and bottom flame.
You can reduce the amount of red chilli powder if you don't want it very spicy.
You can freeze the chicken with the marinade (raw). Then when to want to cook it, thaw it and grill.
DIRECTIONS:
Preheat oven to 180 degree C.
Clean the chicken pieces and make slits on it.
Marinate the chicken with 1 1/2 tsp red chilli powder, 1 1/2 tbsp lemon juice and salt. Make sure you apply the marinade in the slits of the chicken too. Keep for 15 minutes.
Meanwhile, in a small bowl, mix together all the remaining ingredients.
Apply this all over the chicken.
Grill the chicken in the oven for 25-30 minutes, till the chicken is well cooked and charred on the outside. You can apply more ghee on the chicken while its getting cooked.