Baturas are deep fried puffed up bread which is a popular bread in North India. This is served usually with Chole (Chickpeas) but it goes very well with non veg curries too.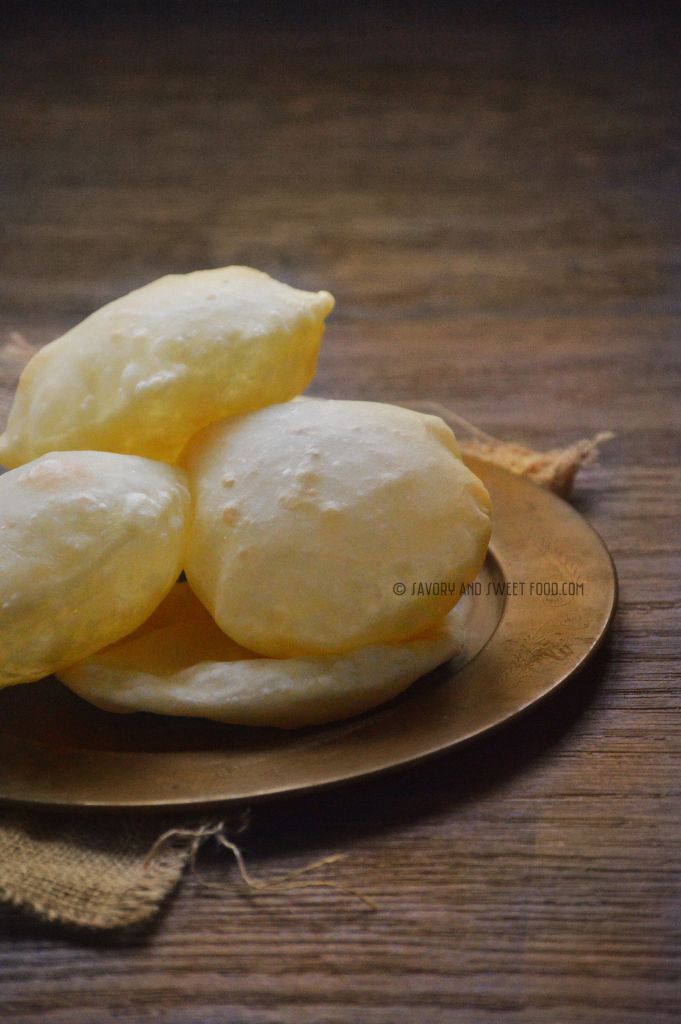 No matter if you are a vegetarian or non-vegetarian, Batura is a favorite in many homes and my home is no exception. In my place Kannur (north Kerala) no party table is complete without a big casserole filled with Batura. And that is always the first thing to get over, each and every time.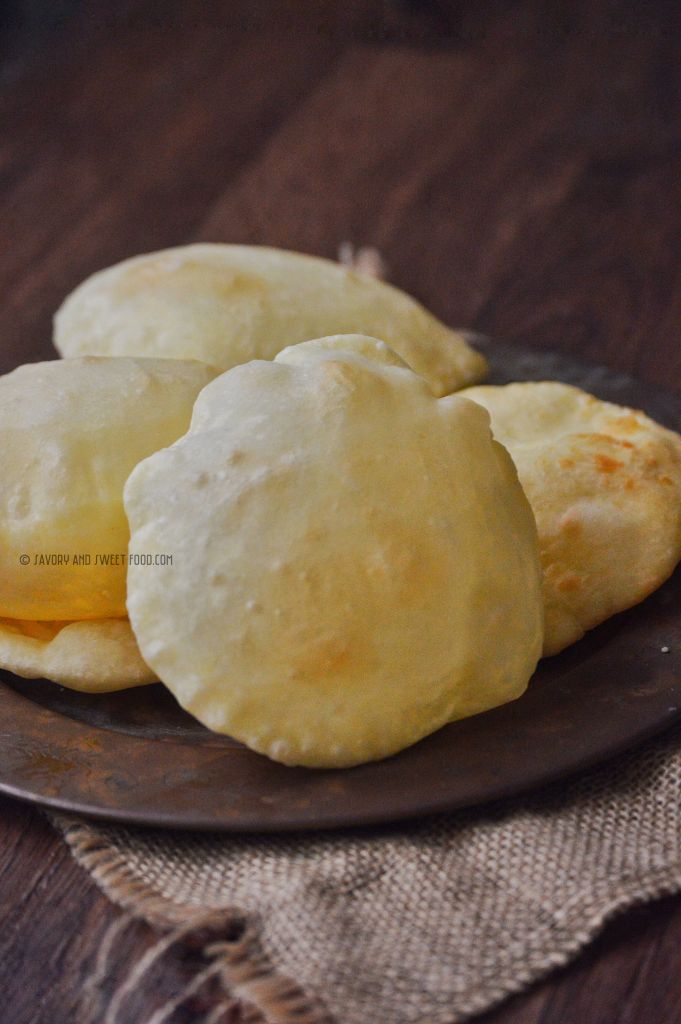 Even though traditionally Batura is served with chole masala, which is chickpeas with thick gravy, we strong meat lovers enjoy having this with chicken curry (goes superbly well with
BUTTER CHICKEN
..yumm), mutton masala etc etc. I love having it plain also. My baby has Batura with kiri cheese, that's a good combination too. 🙂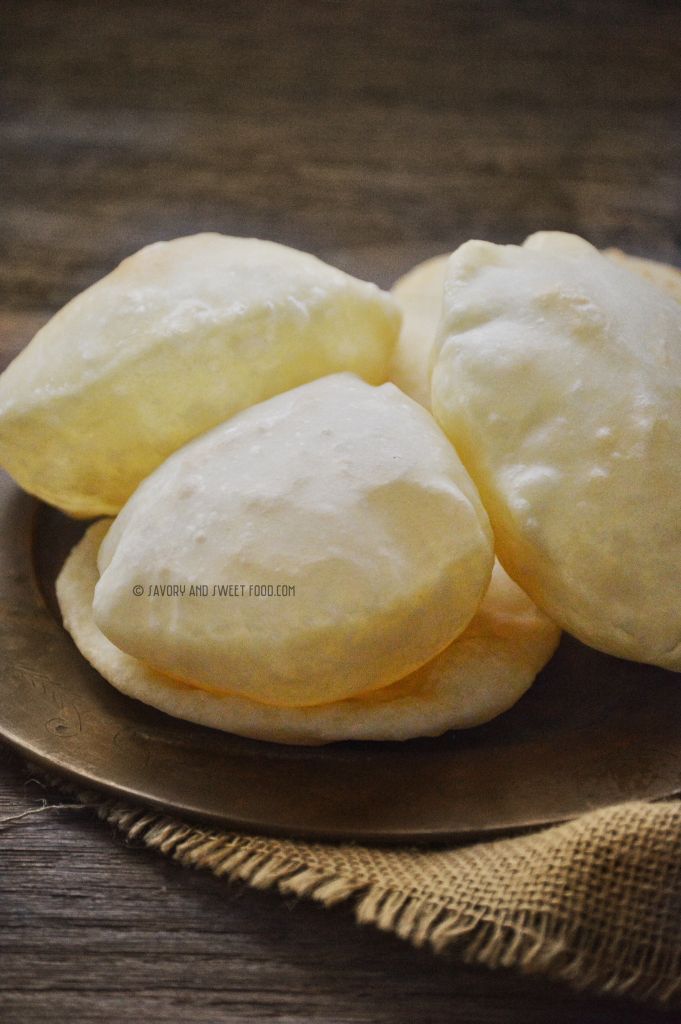 Usually this fried bread is made with yeast. But I don't add yeast, instead I add baking powder and a pinch of baking soda and it turns out super soft and puffs up really well when frying. It doesn't absorb too much oil too.
Some of the things you will have to keep in mind are:
You should make a semi soft dough, that is…it shouldn't be too soft at the same time it shouldn't be too tough.
The dough should be rolled evenly, one side shouldn't be thicker or thin than the other side.
Do not roll the Baturas very thin or else it won't puff up well. At the same time don't roll the dough very thick.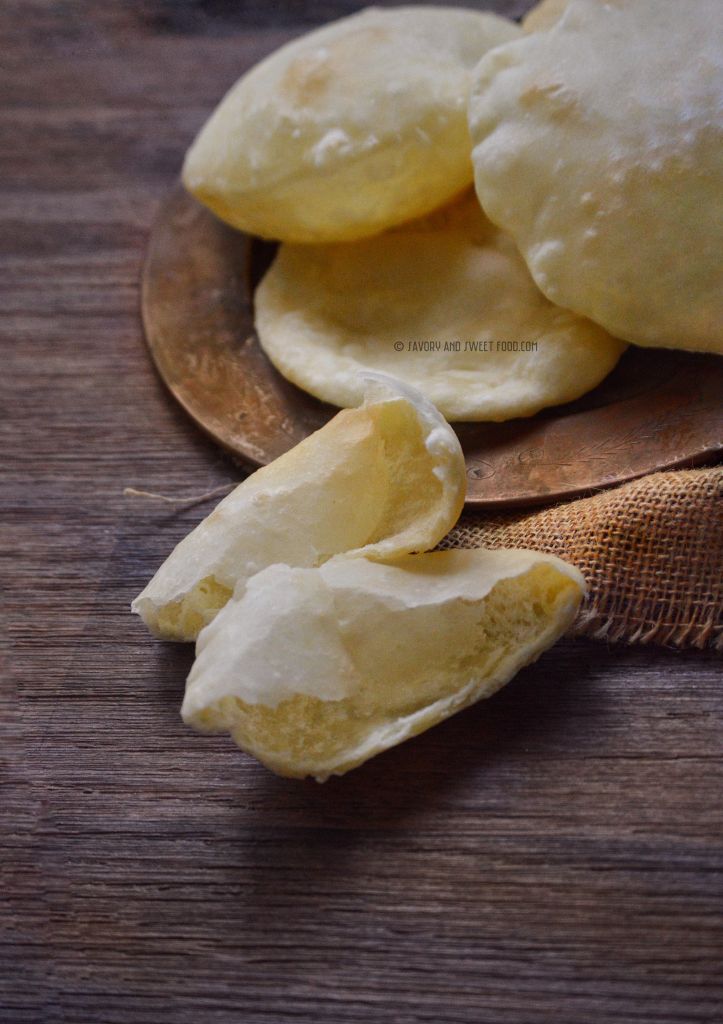 Hope you all will give this recipe a try. This recipe was requested by a sweet reader, Hafseela Abdulla. Hope this is what you are looking for dear. God Bless! 🙂
Yields 15 medium sized Baturas
INGREDIENTS:
2 cups maida
1/2 tsp baking pdr
Pinch of baking soda
Salt to taste
1/2 tsp sugar
3 tbsp rava/semolina
3/4 cup buttermilk
Milk
Oil
NOTES:
Buttermilk can be substituted with yoghurt.
Do not roll the batura very thin, it won't puff up fully.
DIRECTIONS:
Mix together all the dry ingredients in a bowl.
Add in the buttermilk. Mix with a spoon.
Gradually pour in milk and knead well till you get a semi soft dough.
Spread little oil all around the dough and cover with a damp cloth.
Let it rest for 2 hours or overnight.
Make small or big balls out of the dough depending upon the size of batura you want.
Roll evenly into medium thin rounds and deep fry in hot oil till the batura puff up and till both sides turn light golden brown in color. Drain on kitchen tissue to absorb excess oil.
Serve immediately.
[yumprint-recipe id='250′]