A very simple cake, made with crushed lotus biscuits. Then a creamy and delicious pudding made with whipping cream and more crushed biscuits is poured on top of the cake. It is then beautifully garnished with melted biscoff spread. Perfect!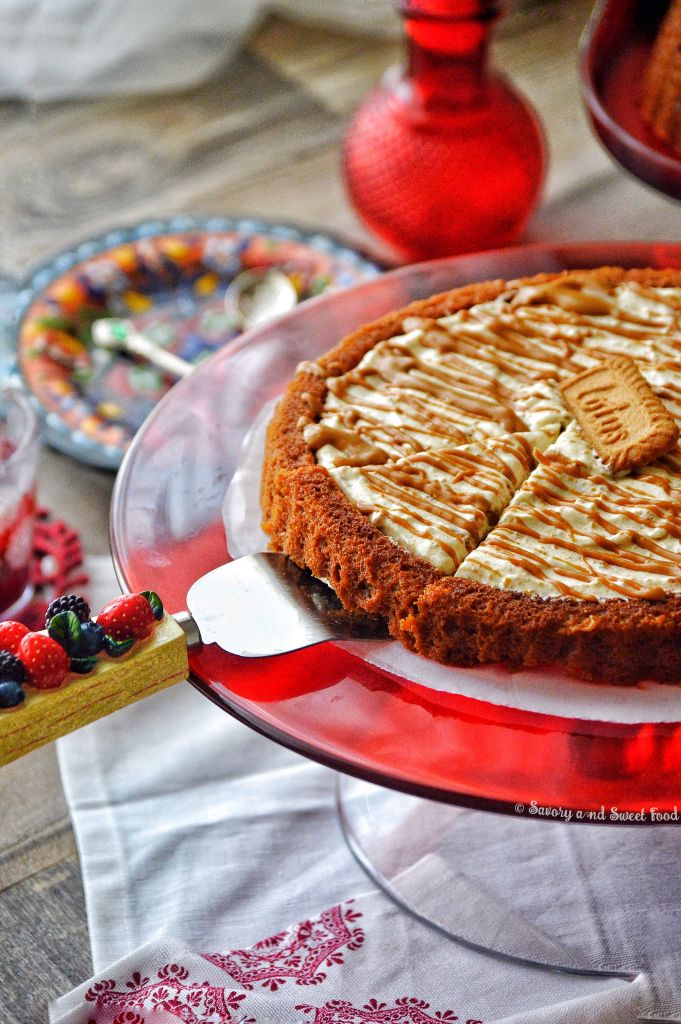 Hope you all are familiar with Lotus biscuits. It is a caramelized biscuit which is easily available everywhere in the Middle East nowadays. It was there in Europe and North America for a long time. But I guess it has not yet hit the Indian markets. Sorry guys, if you stay in India and if this is not available there, please order it online, both the biscuits and the biscoff spread. You will love it. It is really amazing.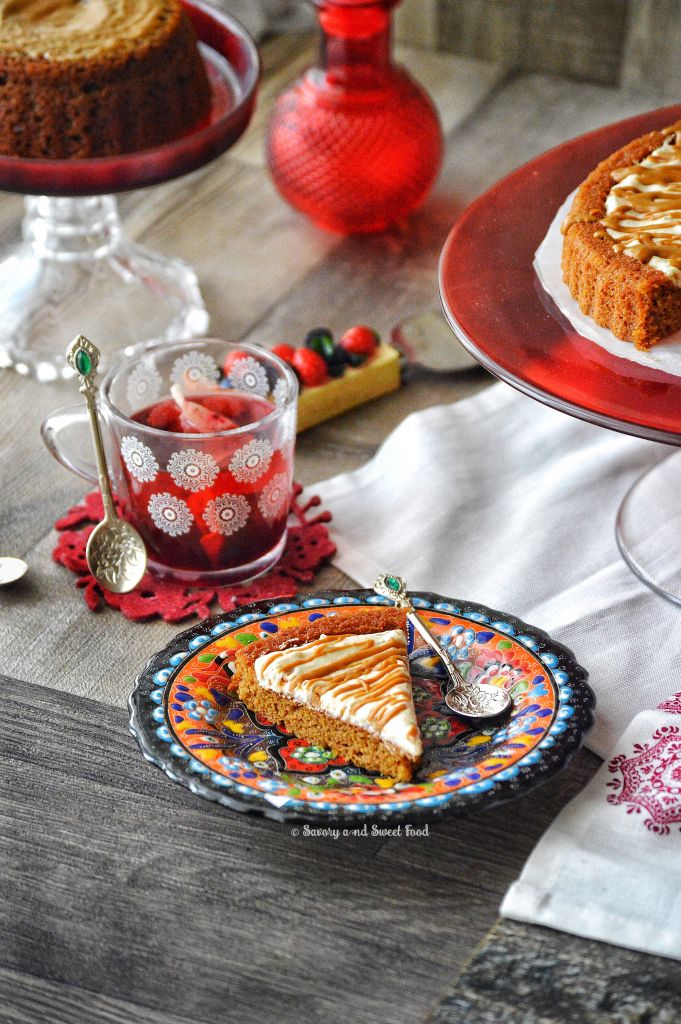 To convince you more, it seems it is cholesterol-free, preservative-free, trans-fat free, vegan, and perhaps most importantly…. nut-free. So you can swap this for peanut butter or Nutella. This spread surely is a pure competitor for those two.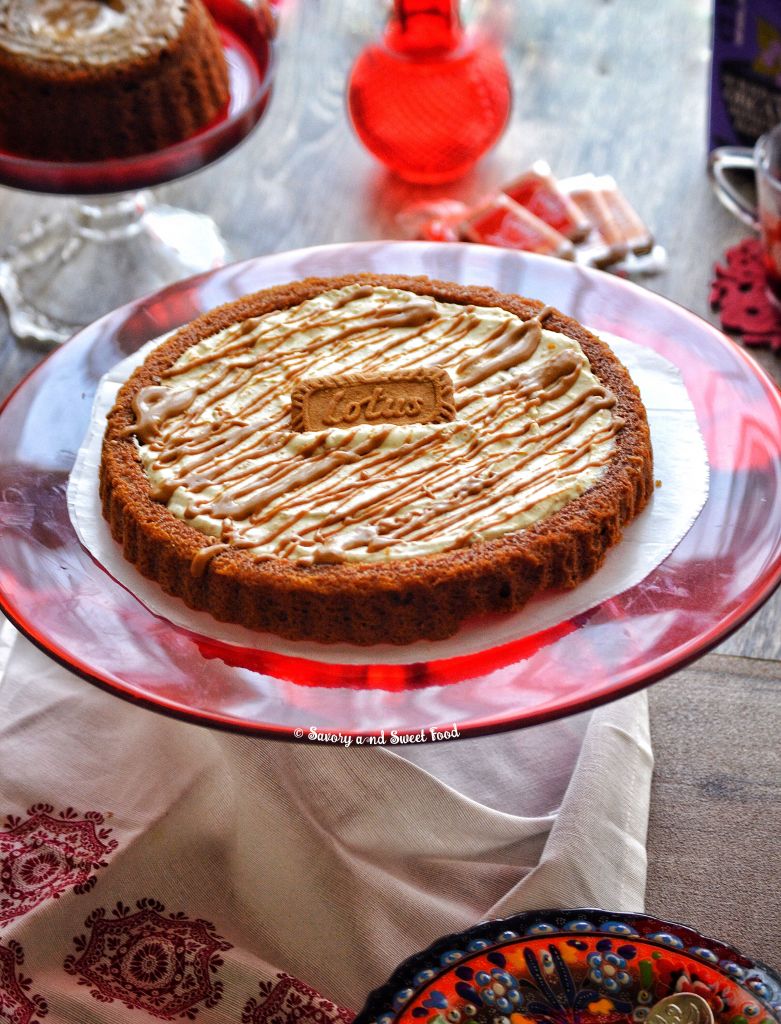 To be frank I
don't like Lotus biscuits as such, just like oreos. I don't like to eat it as a biscuit. But these tastes amazing in puddings, milkshakes and of course cakes.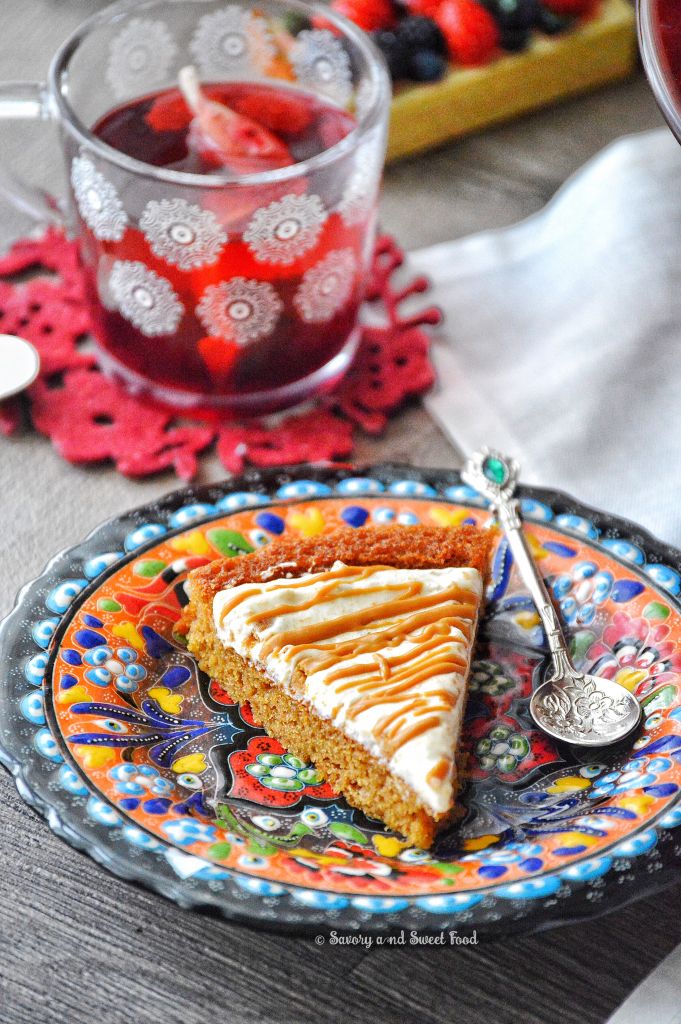 I found this recipe some time back from a very talented lady named Noor Al Ghanam. I used to make this cake a lot before, just when Lotus biscuits reached the Kuwait markets. I had clicked the pictures also.. I think a year back. Yesterday when I was going through my pictures folder, I found this one like a hidden treasure. 😀 I was so happy to find it because I didn't have any recipe post ready with me.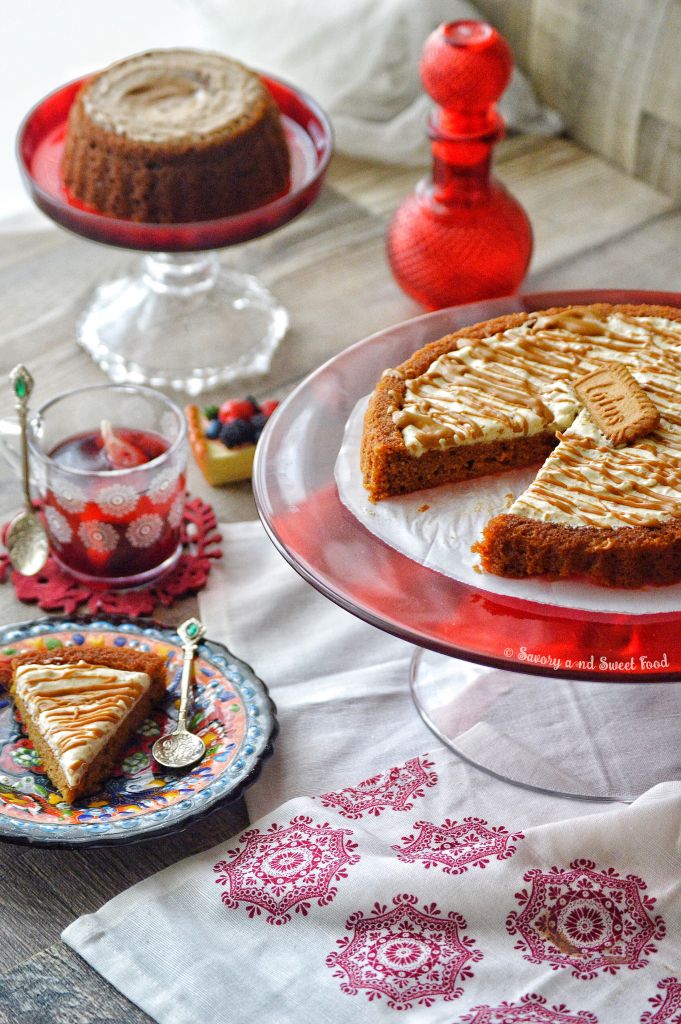 This cake is amazing, because… first of all it tastes mind-blowingly good, it is super moist, super easy to make, no flour needed and it has a yummy pudding on top. Please do give it a try. Enjoy!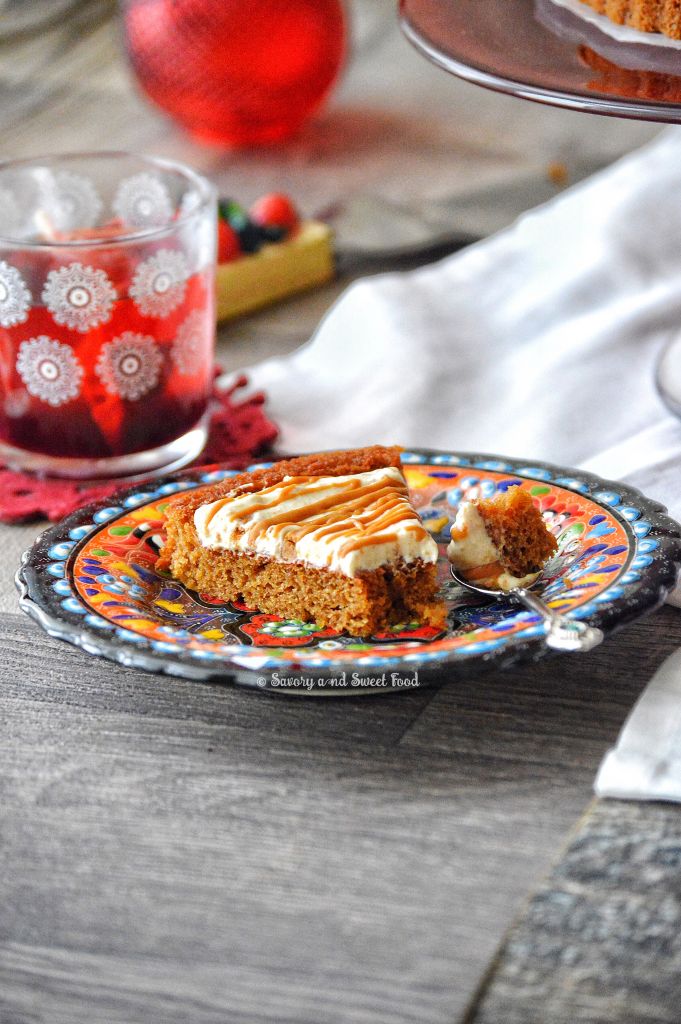 For the cake:
40 Lotus biscuits
2 eggs
1/4 cup sugar
1 tsp vanilla essence
1/4 cup oil
250 ml cream
1/4 cup milk
1 tbsp baking powder
For the pudding:
1/2 cup whipping cream
4 tbsp sweetened condensed milk
10 lotus biscuits crushed
For the topping:
1/2 cup lotus biscoff spread
NOTES:
You can make the pudding ahead of time and once it sets completely, you can use it as a frosting for you cake. Make two cake layers. Spread it in between the layers and also all around it. Then drizzle the melted biscoff spread.
DIRECTIONS:
To make the cake:
Preheat the oven to 350 degree F.
In a food processor powder the lotus biscuits into fine powder.
Add that to a bowl. Add baking powder to it.
Beat together eggs, sugar and vanilla for 2-3 minutes.
Add in oil and cream. Mix till combined.
Add the powdered lotus biscuits plus milk. Mix well.
Leave the mixture for 5 minutes.
In the meantime, prepare your cake tray ( 8-9″) by spraying with a cooking spray, or grease well with butter.
Pour in the batter.
Bake in the oven for 20-25 minutes or till toothpick inserted inside the cake comes out clean.
To make the pudding:
Using an electric beater, beat together the whipping cream and condensed milk till you get stiff peaks.
Gently fold in powdered biscuits into it.
Assembling:
Let the cake cool completely.
If you have a pan with a dent in the middle pour the pudding into the dent.
if you don't have such a tray, then scoop out the center of the cake and pour the pudding into the cake. The remaining cake pieces can be crumbled and used for garnishing.
Let the pudding in the cake set by placing the cake in the refrigerator for 2-4 hours. Remember to cover the cake.
To garnish:
Melt the biscoff spread in the microwave oven (20-25 seconds).
Drizzle the melted sauce on top of the pudding .
[yumprint-recipe id='202′]