Bake this fluffy pistachio cake from scratch with just few basic ingredients that you may already have at home. The result is moist, melt in the mouth cake.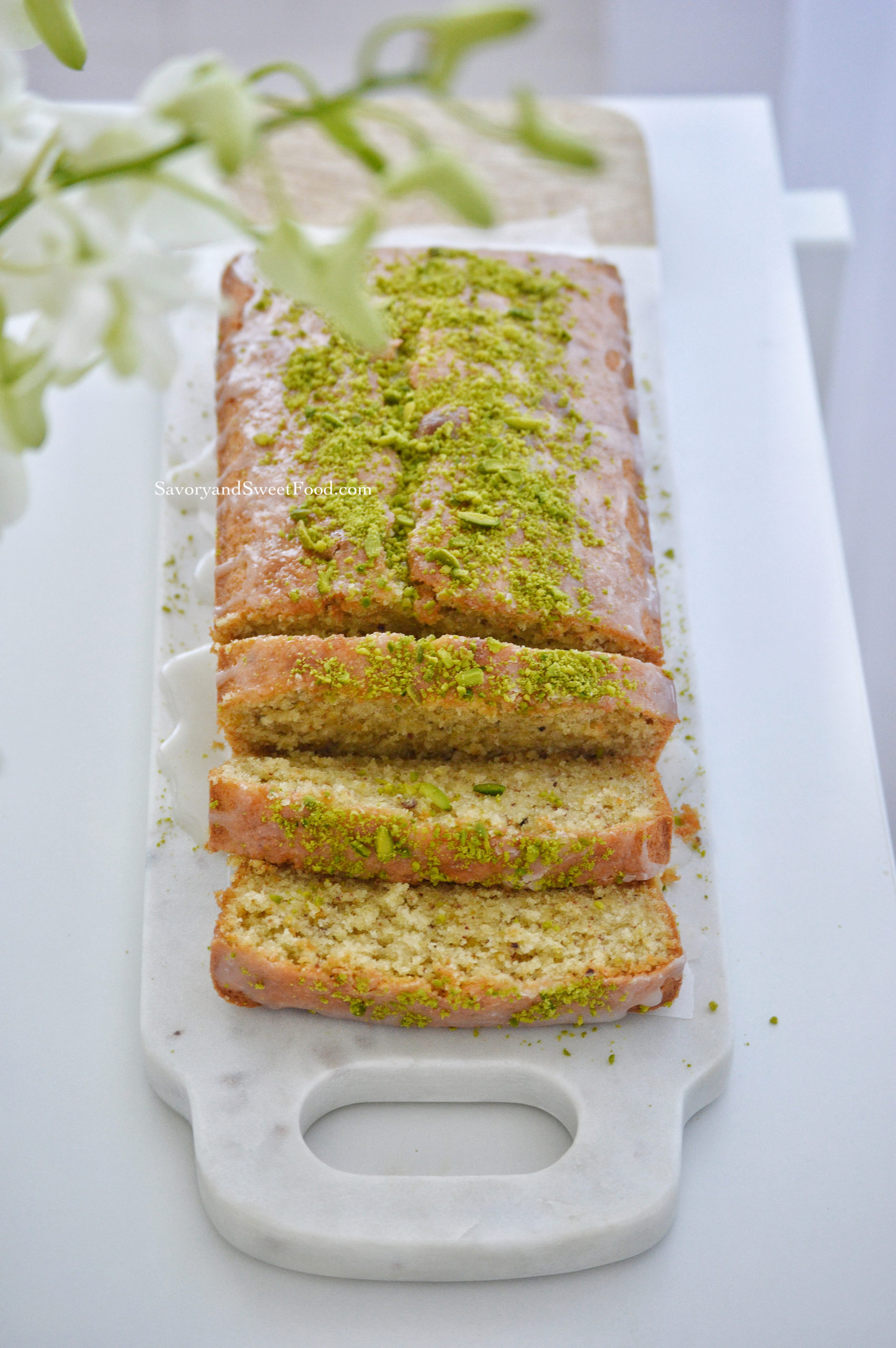 If you love baking, then chances are that you will have all the ingredients needed for this recipe in your cupboard. So, if you get asked to bake a cake last moment, you really don't have to worry as this is a life saver recipe. If you have been following me for a while, you can tell that we enjoy anything with pistachios here in this house as I have a lot of pistachio based recipes in the blog.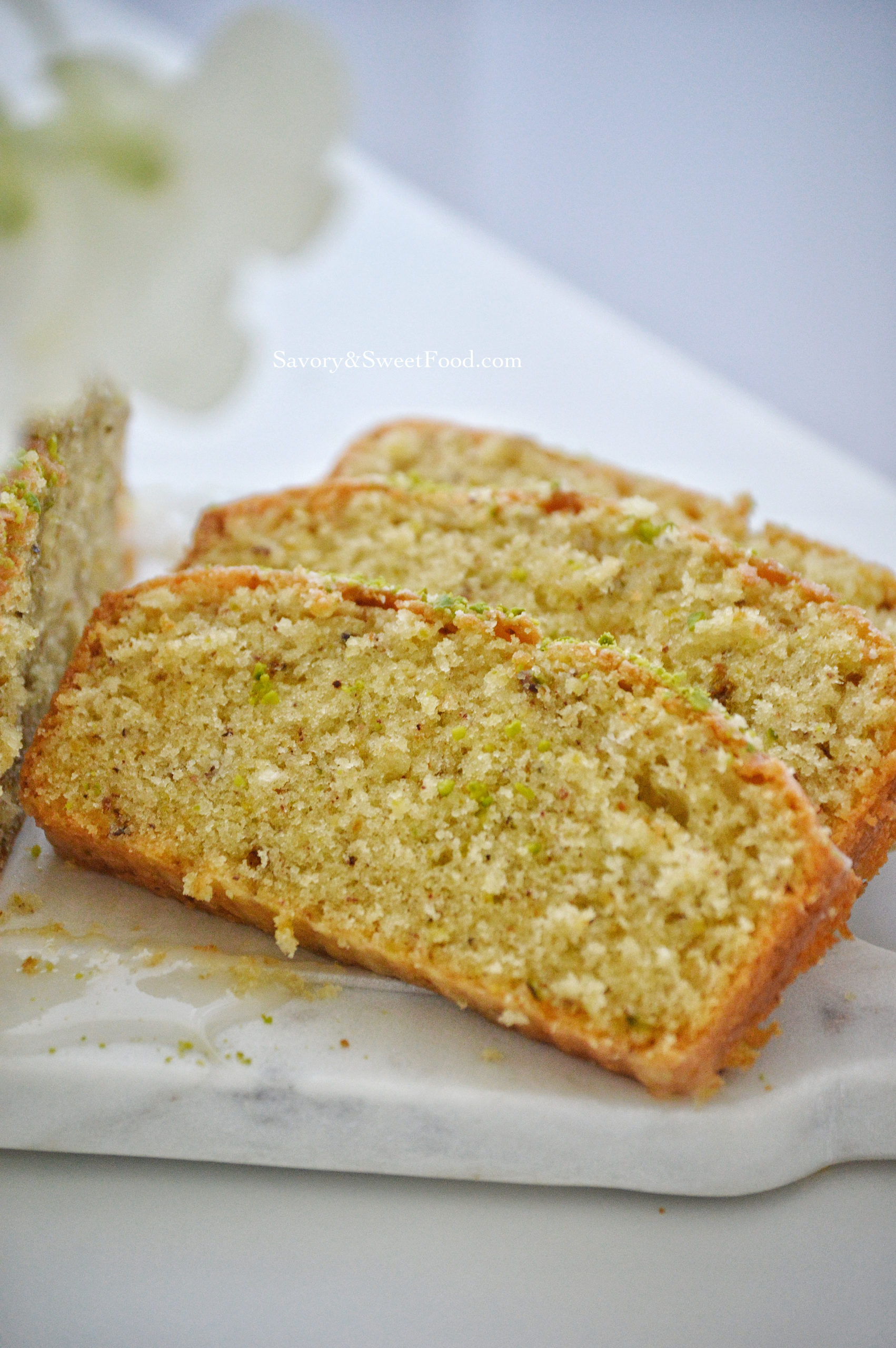 Check out this extremely moist Pistachio Cake recipe, Pistachio Milk Cake, Pistachio Financiers, Pistachio cake with frosting, Pistachio cake with mohallabieh cream, Pistachio Pudding etc. There are many more dessert recipes with Pistachios in the blog. I really loved this cake as it has just the right amount of sweetness and a balanced flavor of coconut, lemon and pistachios. This cake is sure to become your favorite too, especially if you like pistachios. If you guys like plain coconut cake, check out my most popular recipe for that in YouTube. Here is the link.
So here is the video for this wonderful cake. Hope you all will like it. If you did, please like the video, put in a comment and share with your family and friends too. 🙂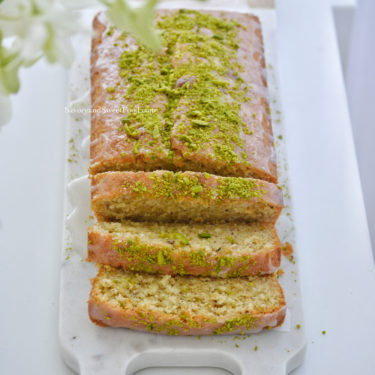 Moist PISTACHIO & COCONUT Cake
Bake this fluffy pistachio and coconut cake from scratch with just few basic ingredients that you may already have at home. The result is moist, melt in the mouth cake.
Ingredients
113

Grams

unsalted butter at room temp

1 ¼

Cups

granulated sugar

3

Large

eggs

at room temp

1 ¼

Cups

all purpose flour

½

Tsp

baking powder

½

Tsp

salt

¼

Tsp

baking soda

¼

Cup

shredded coconut

⅓

Cup

shelled pistachios

½

Cup

full fat coconut milk

plus 2 tbsp

1

Tsp

lemon zest

3

Tbsp

lemon juice

divided

½

Tsp

vanilla extract
Instructions
Preheat oven to 180 C. Grease an 8½ x 4½ x 2½-inch loaf pan and flour it. Keep it aside.

In a bowl beat together butter and sugar for 5 minutes on medium speed until light and fluffy.

With the mixer on medium speed add eggs beating after each addition. Beat for one minute until the color turns pale yellow.

In another bowl, sift or whisk together flour, baking powder, soda, and salt.

Add shredded coconut and set aside. This is the dry ingredients mix.

In a food processor, chop the pistachios until coarsely chopped. Take out 2 tbsp for garnish and process the remaining pistachios until finely chopped. Add it to the dry ingredients and mix.

In another bowl, add ½ cup coconut milk, lemon zest, 2 tbsp lemon juice and vanilla. Mix well. This is the wet ingredients mix.

Add the wet and dry ingredients alternatively to the batter, and fold in gently. Do nt over-mix.

Transfer to prepared pan and bake for 45-50 minutes until toothpick inserted comes out clean.

Allow cake to cool in the pan for 10 minutes.

meanwhile make the sauce by mixing ¼ cup sugar, 2 tbsp coconut milk, and 1 tbsp lemon juice. Bring to a simmer and pour syrup all over the cake while it is still warm. Sprinkle with pistachios. Let the cake cool completely and serve.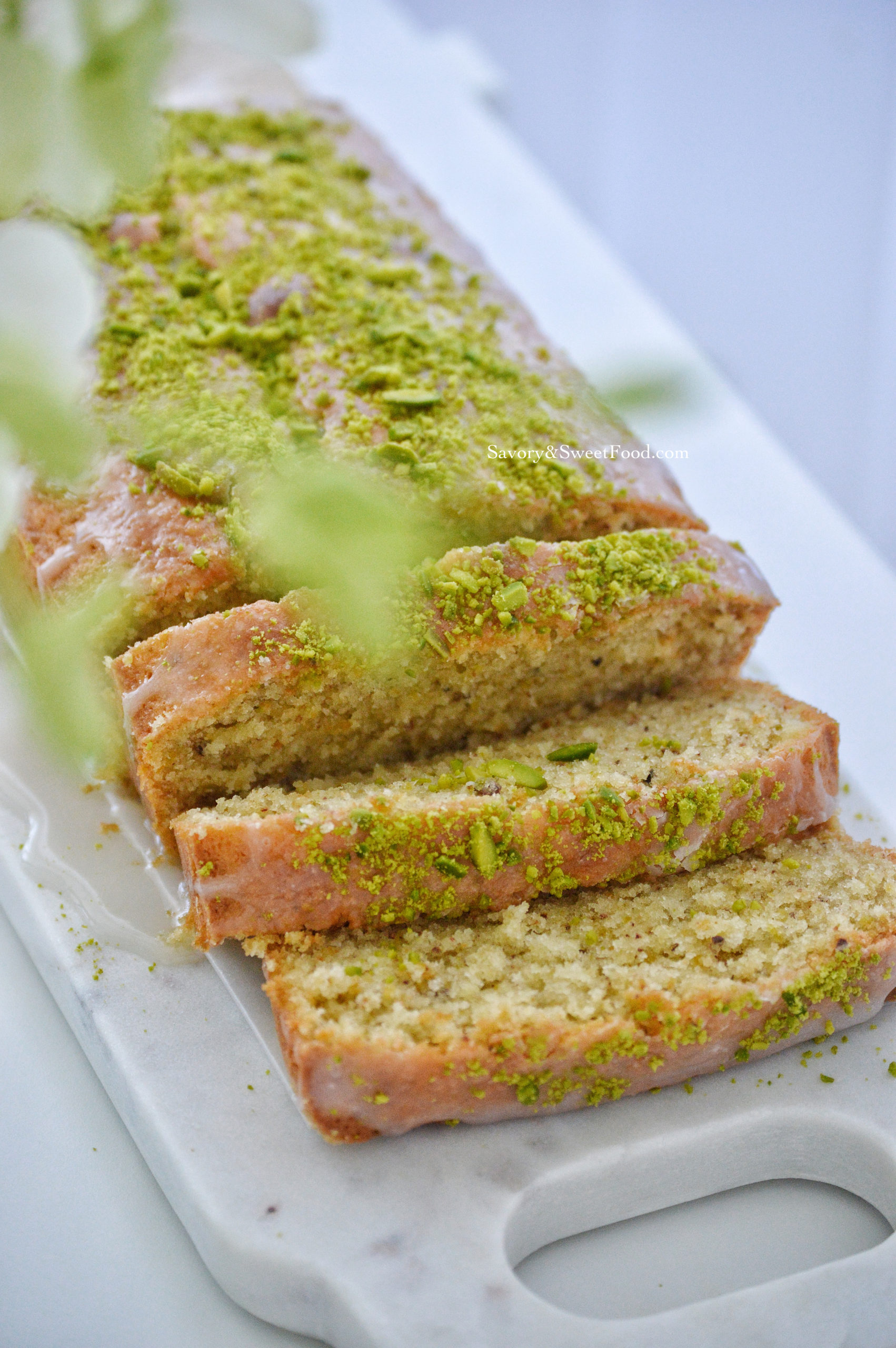 Recipe from Lidylikes