A super simple Pistachio Pudding made with just 4 ingredients which is then poured over a moistened vanilla cake and then refrigerated to set. This dessert will win you over immediately.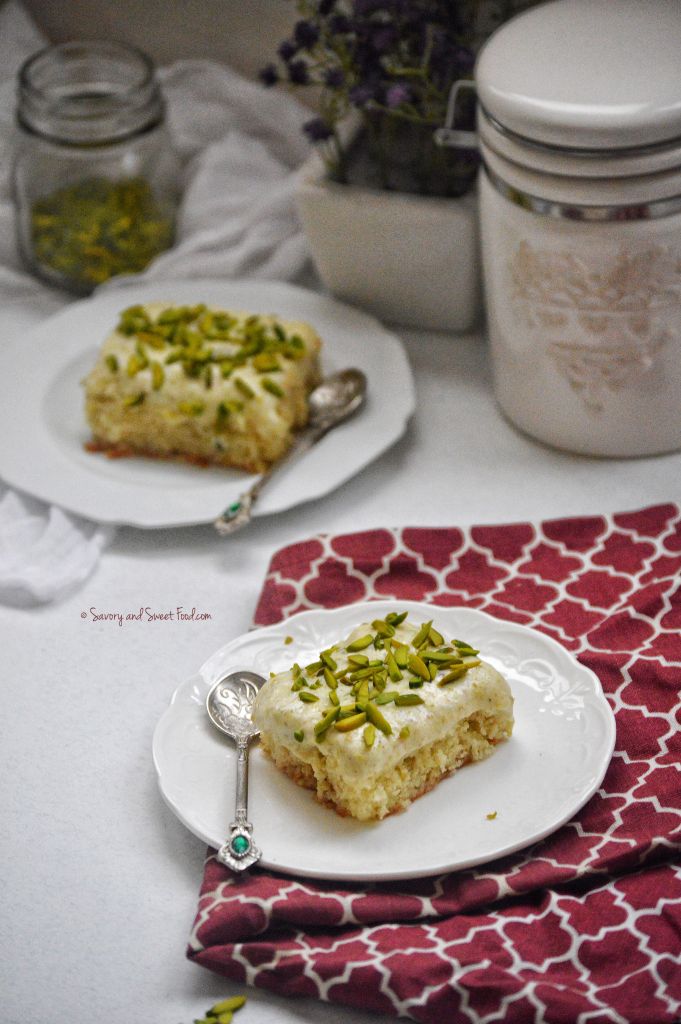 Nowadays I am busy clearing my pantry and fridge as I will be leaving to India for vacation next week. I really need to use up the tons of odds and ends from my kitchen before I leave because I will be staying there for a month or two. Hope I don't get lazy as usual, I will try my best to keep the blog active this time, I promise. 😀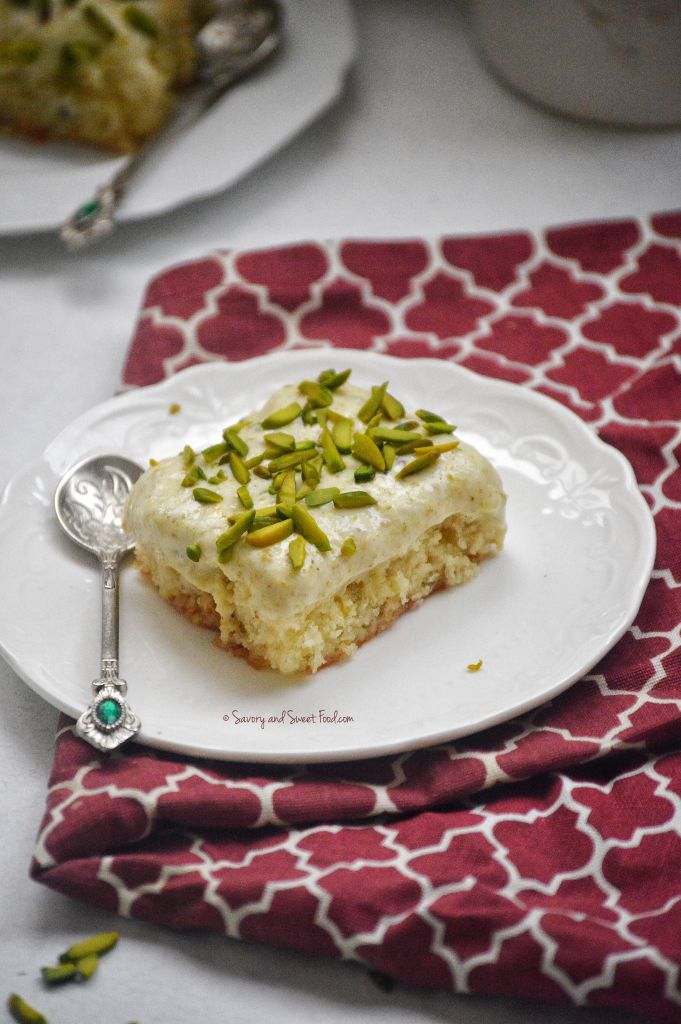 So back to my kitchen cupboard and fridge, it literally has become the repository of so many of my cooking experiments: half used bag of different seasonings, cans of beans, half used can of corn, different cheeses, dozens of creams and pudding mixes, cake mix and many other things. I have this sub conscious fear of not having stuff when I get some impromptu recipe ideas, so I buy a little bit more food than what I actually need, especially ingredients for desserts.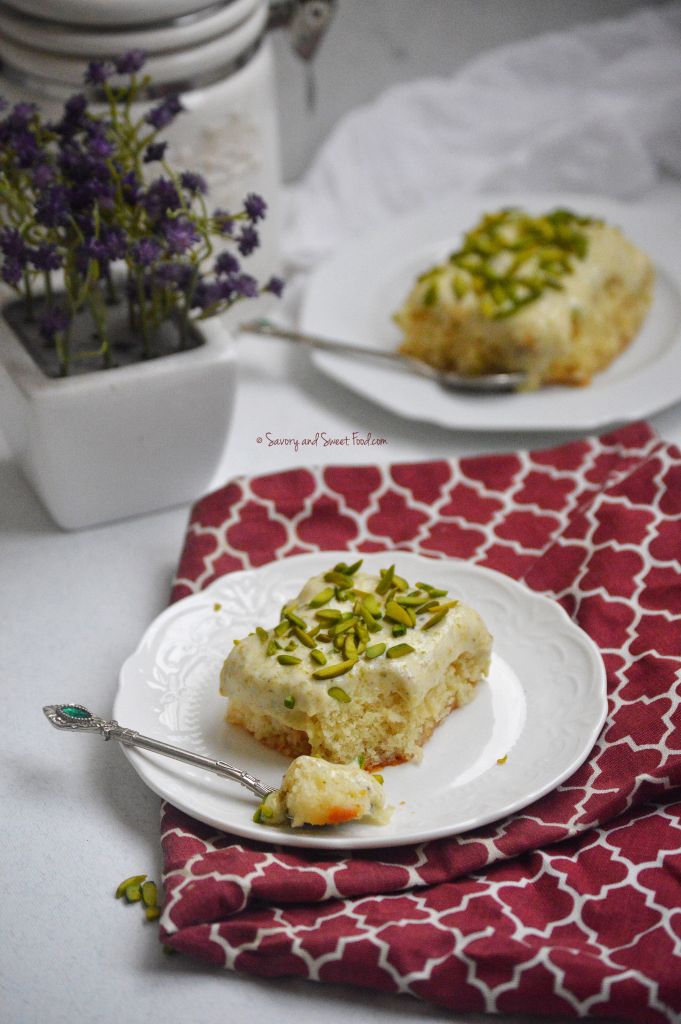 But last month me and Fadal had got into the mood of healthy eating. So the list of things I bought for that is another big story…the amount of veggies I have to finish is just too much. But I am working on it, almost half of the things are over.."pat on my back". 😀 So I hardly made any dessert last few weeks. But to compensate for that I have been making back to back desserts this week.
And that's how I created this simple recipe to use up my whipping cream, pistachios, condensed milk and cake mix. It was so easy to put this together and it turned out awesome.
You guys should give this a try, it is too good.
INGREDIENTS:
1 vanilla cake prepared using the cake mix/ ready vanilla cake (you will need only half of the cake)
1/4 cup milk plus 1 tbsp condensed milk mix together
250ml whipping cream
1/2 cup sweetened condensed milk or more
1/4 cup of powdered pistachios
1 tsp rose water/ vanilla essence (as per your preference)
Chopped pistachios/ caramelised nuts for garnish
DIRECTIONS:
Prepare the cake as per the package directions. Let it cool.
Slice the cake from the middle. You will only need one half of it.
Place the cake at the bottom of the pudding tray.
Pour few tablespoons of milk and condensed milk mix all over the cake.
To prepare the pistachio cream:
In a blender add in whipping cream, and condensed milk blend till it turns thick.
Add in powdered pistachios, rose water or vanilla essence and pulse.
Pour this mixture over the cake.
Refrigerate overnight.
Garnish with chopped pistachios and serve cold.
[yumprint-recipe id='253′]