These mini Pistachio Almond Cake is a French cake that is light and moist. The key ingredients are almond flour and pistachio flour which gives a nutty flavor to the Pistachio Financiers.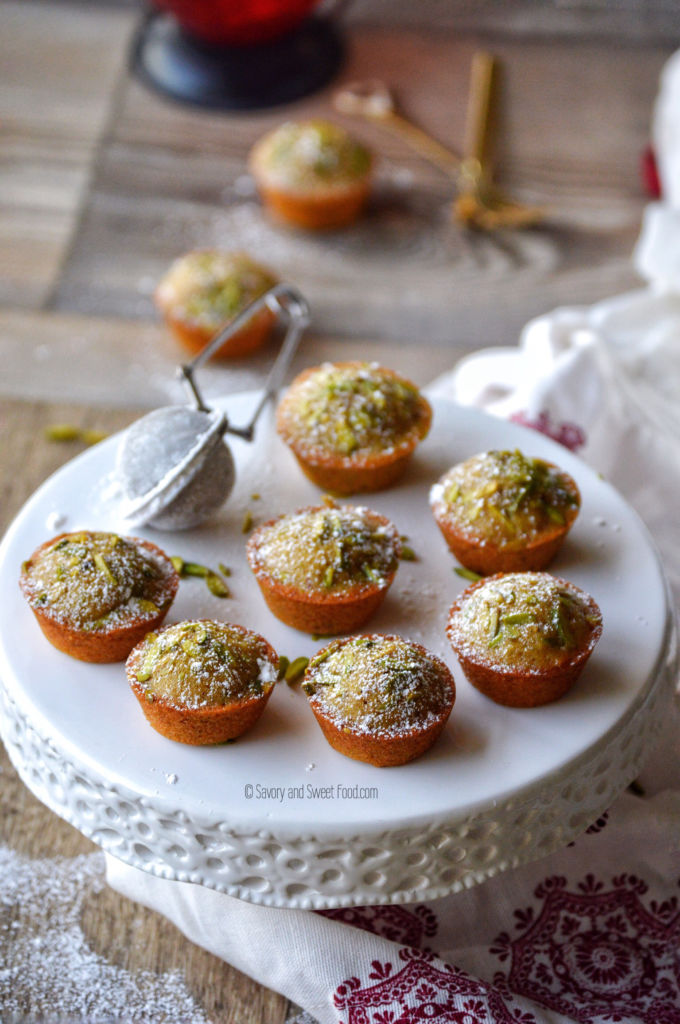 What I love about these little cakes are that the directions are rather simple, but oh so good (the simple things usually are, isn't it?). You can alter the recipe by adding different kinds of flavors (mentioned in notes).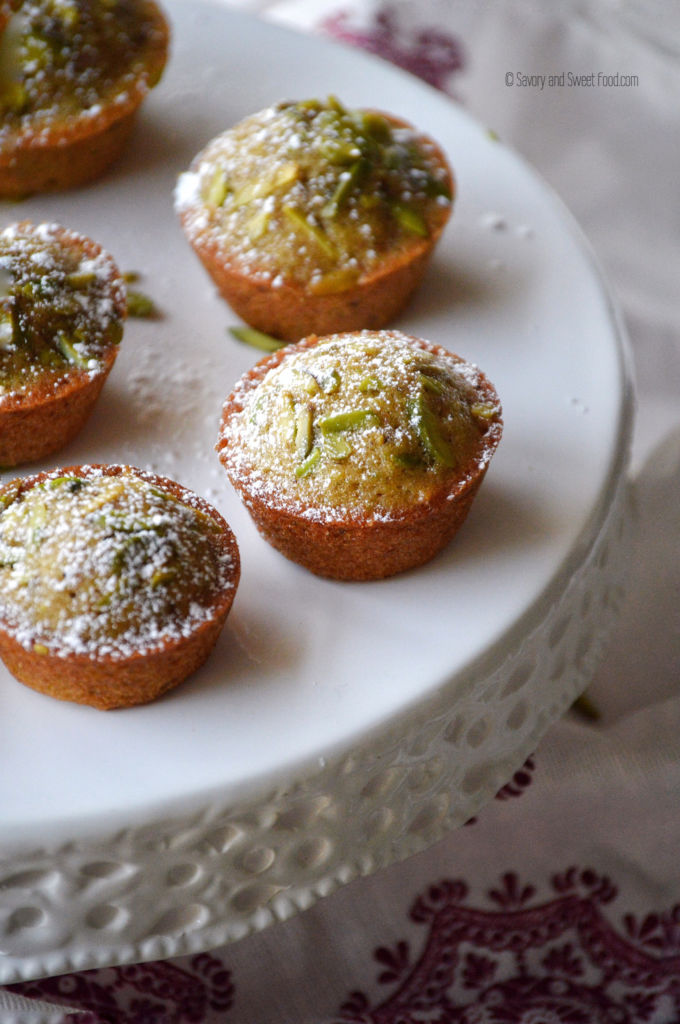 But I like the original version. I suggest that you try with this original recipe first and let the pistachios and almonds do the talking. You will love it, I promise.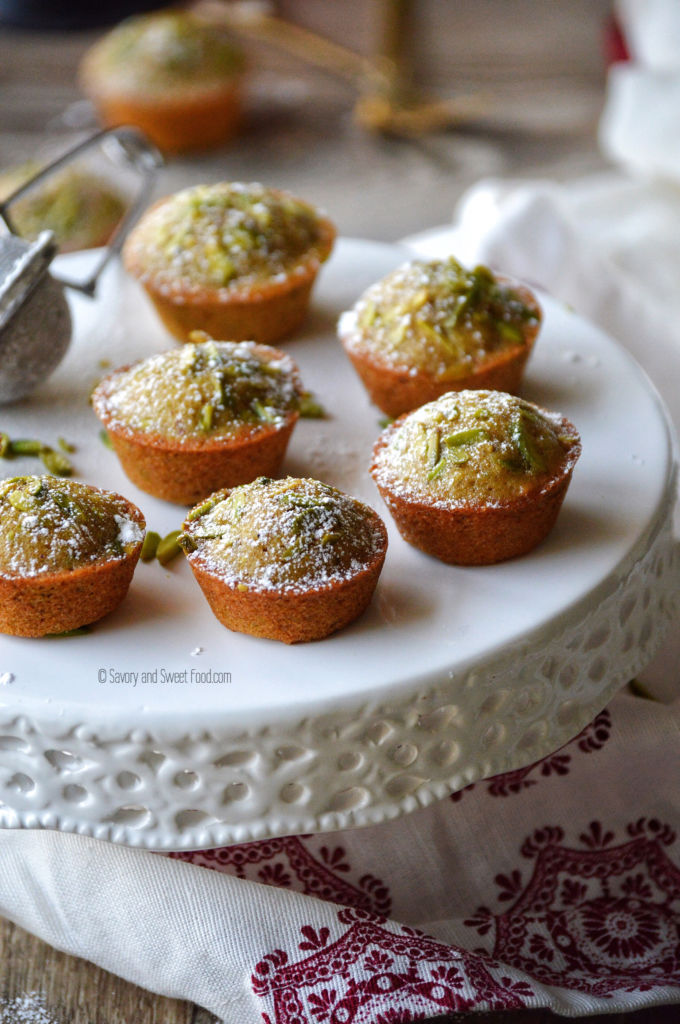 Please do give this a try and let me know what you think.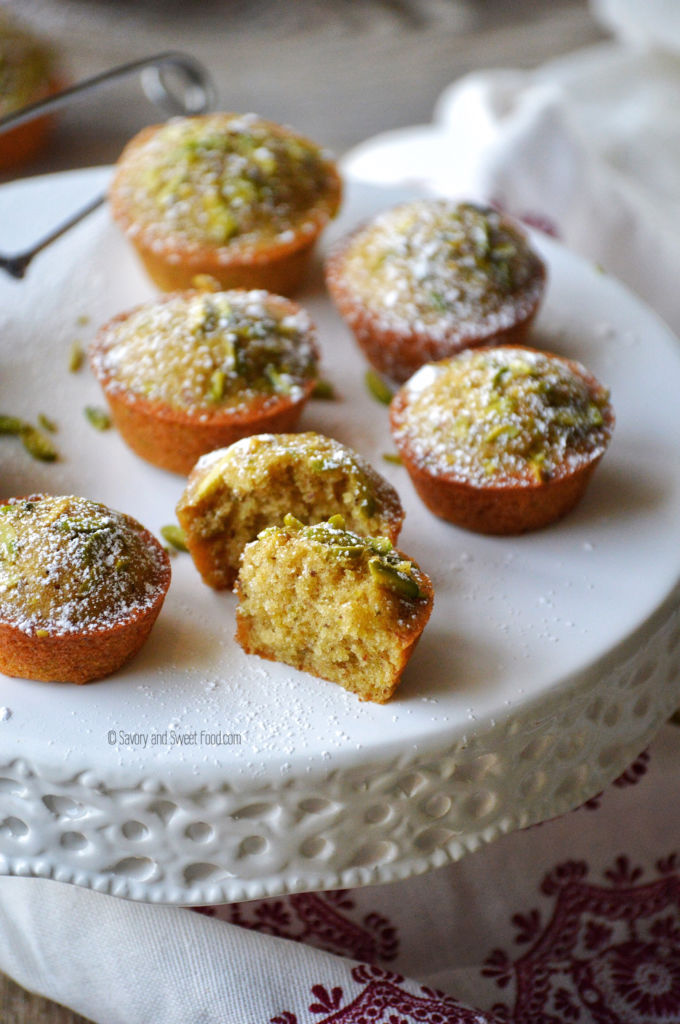 Yields about 10 small financiers
INGREDIENTS:
2 tbsp unsalted butter (28 grams) melted
2 tbsp granulated sugar (24 grams)
2 tbsp brown sugar (24 grams)
1 egg white
2 tbsp all-purpose flour (15 grams)
2 tbsp ground pistachios (9 grams)
1/2 tbsp ground almonds (almond flour/meal) (9 grams)
1/4 tsp baking powder (1 gram)
tiny pinch of salt
chopped pistachios to garnish
NOTES:
Baking the financiers with less amount of batter will give a crispy exterior to the cakes.
You can add rose water, saffron or cardamom to the batter if you like any of these flavors.
DIRECTIONS:
Preheat the oven to 180C. Grease mini muffin tray with butter generously.
In a bowl, whisk together the sugars and egg white together until well combined.
Add in the flour, ground pistachios, ground almonds, baking powder, and salt. mix everything till combined.
Add in the melted butter and combined everything together.
Distribute a full tsp of batter into each mold. Sprinkle chopped pistachios on top of each cake.
Bake the cakes for about 15 minutes until golden brown. Let the cakes cool in the pan for 5 minutes. Run a sharp knife around the cakes and gently take them out.