Herb and Spice Marinated Chicken, the best and easiest marinade ever! It is no-fuss and contains herbs and lots of spices making this very flavourful.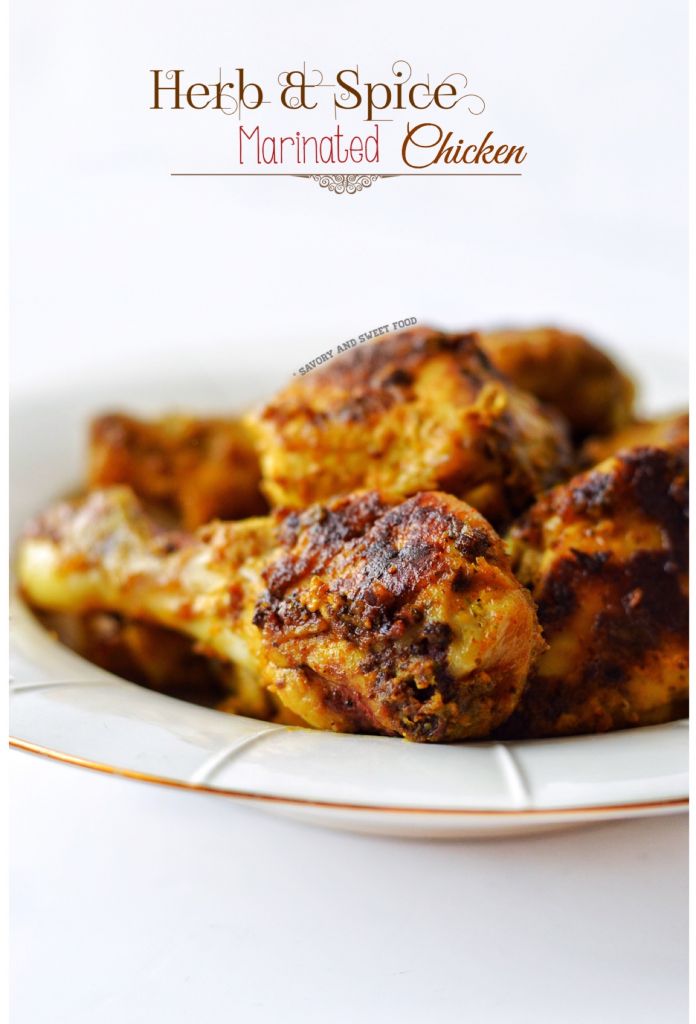 Me and Fadal are trying really hard to eat healthy nowadays. Last two weeks our menu had mainly chicken grills, soups, salads, fish grill etc etc. And we feel so good inside already.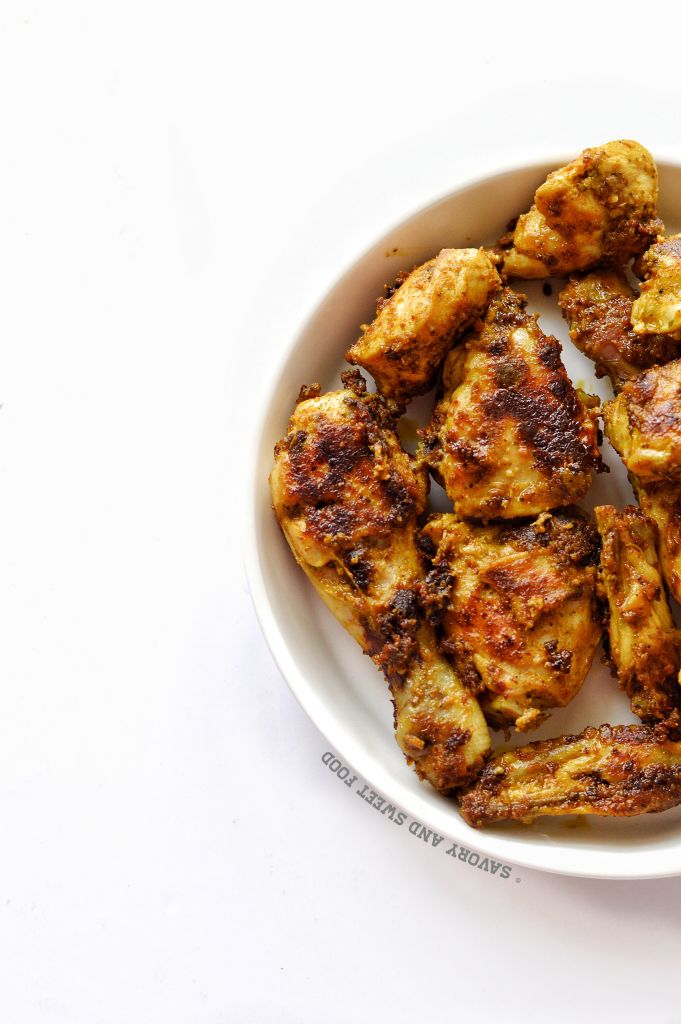 I realised that eating healthier doesn't have to be overwhelming. If you want to adopt healthy habits that will last, then the easiest way to do it is by making small, gradual changes.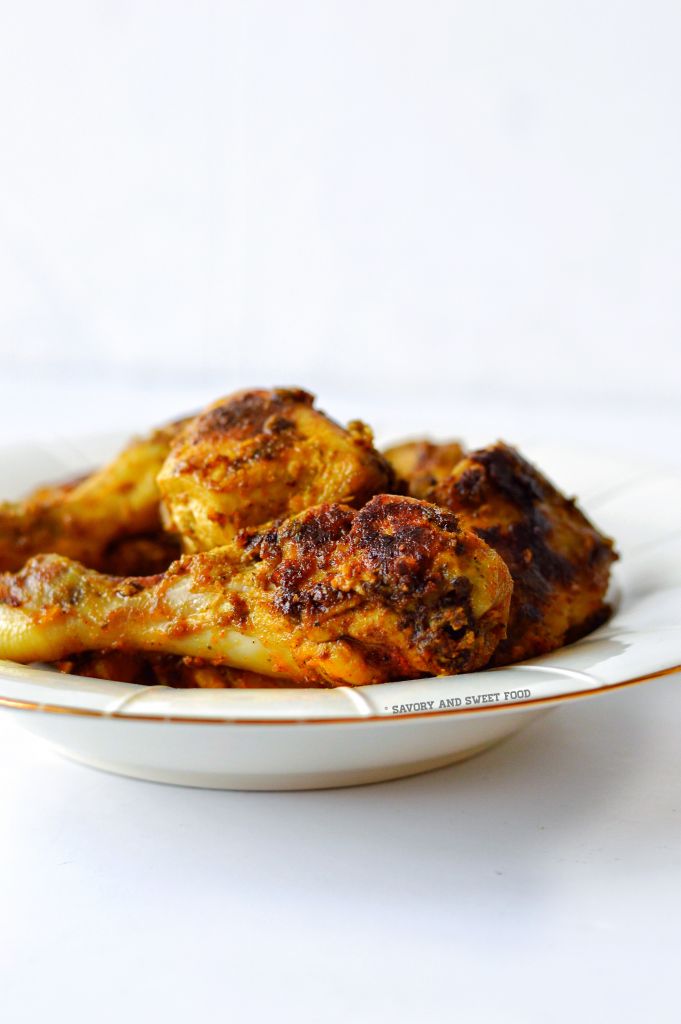 But I do a little cheat once in a while, coz hey! I got to have my small share of desserts sometimes. I just have dessert twice a week and that is not harmful I feel. 😀
So you can expect lots more chicken grill recipes in the blog. This particular herb grilled chicken tasted too good. This has become Fadals favourite one. But since it contains cream I don't make it often as you know, we are eating healthy and all. 😉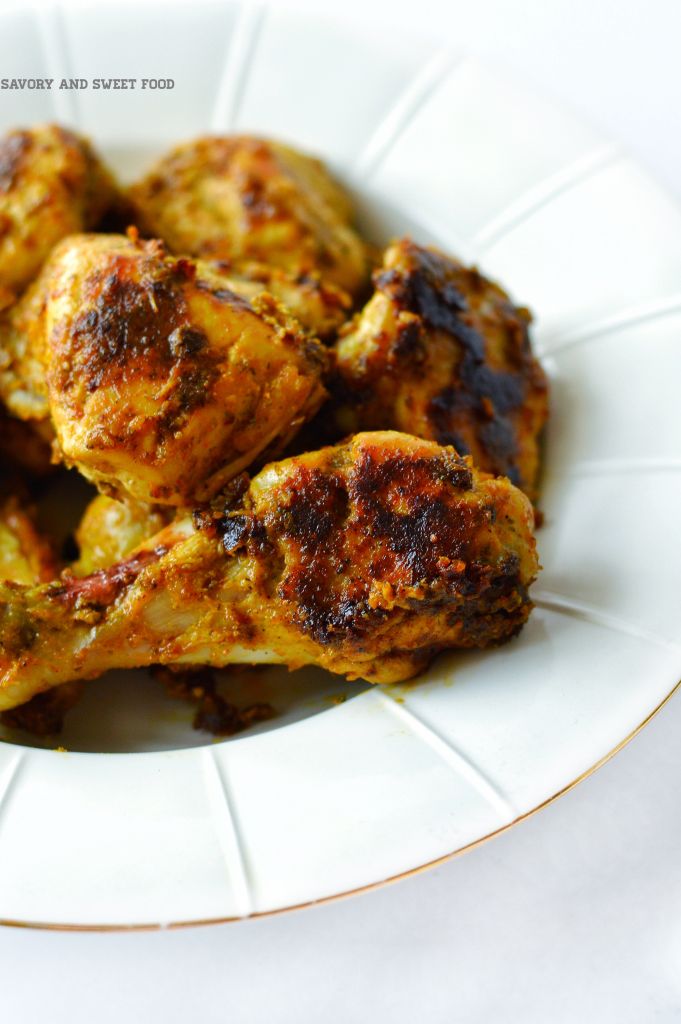 This one is so flavourful and so easy to put together that you will love it. Check out another herb grilled chicken recipe which I posted some time back
here
.
INGREDIENTS:
For the marinade:
1/4 cup cream
1/2 small onion
4 cloves Garlic
1/2" Ginger
Juice of half a lemon
1/2 cup coriander leaves chopped
1 tbsp mustard sauce
1 tbsp honey
1 tbsp vinegar
1 tsp cumin
1 tsp coriander powder
1/4 tsp turmeric powder
1 tsp red chilli powder
1/2 tsp pepper powder
salt to taste
olive oil for shallow frying
NOTES:
I used 2 tbsp of honey mustard sauce instead of using mustard and honey separate.
DIRECTIONS:
Process all the ingredients for marination.
Marinate the chicken with it for 2-3 hours.
Shallow fry in olive oil.
[yumprint-recipe id='152′]
Recipe from Dairygoodness