A very soft chapathi with few masalas, herbs and potatoes. Here no water is used to knead the dough, instead the dough is made entirely with mashed potatoes. With this recipe you will get perfect soft chapathis everytime.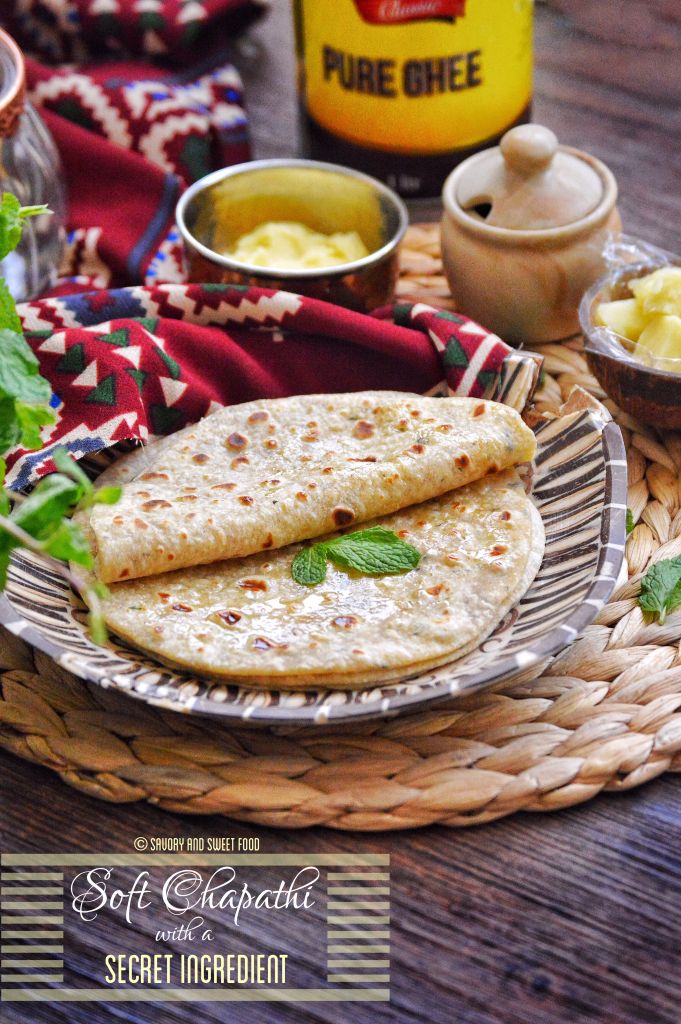 This soft chapathis, stay soft because of a secret ingredient. It is not a secret anymore as it is already mentioned above. Yes, the speciality of this chappathi is that the dough is knead with mashed potatoes, not a single drop of water is used. The result is the softest chapathi, with a nice flavor from the herbs and masala powders added.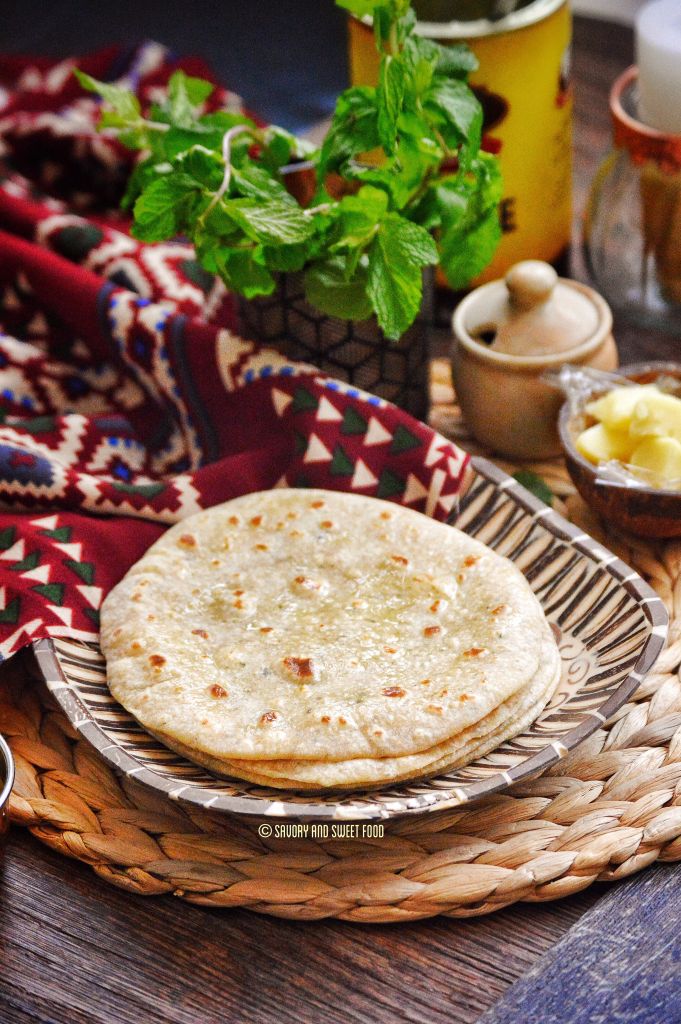 It is more nutritious than the usual chappathi because of the potatoes, coriander and mint leaves that are added. Usually they have aloo parathas, where the potatoes masala is stuffed inside the parathas. But this one is different from that. I like this one better. 😀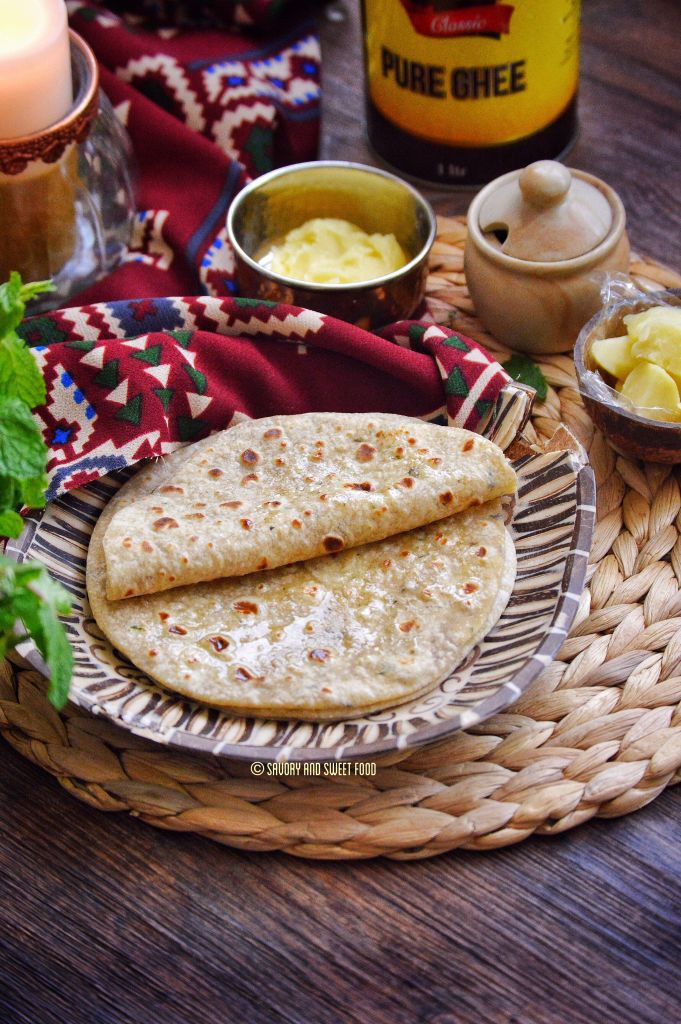 This is my favorite cousin brother, Sherif's wife, Shamla's recipe. I love her so much, she is a sweetheart. Thank you soo much ammayi for this amazing recipe. <3 You guys should try this one out, I'm sure that you all will like it too.
If you want to learn how to make the usual chapathi perfectly, check out the recipe for it
here
.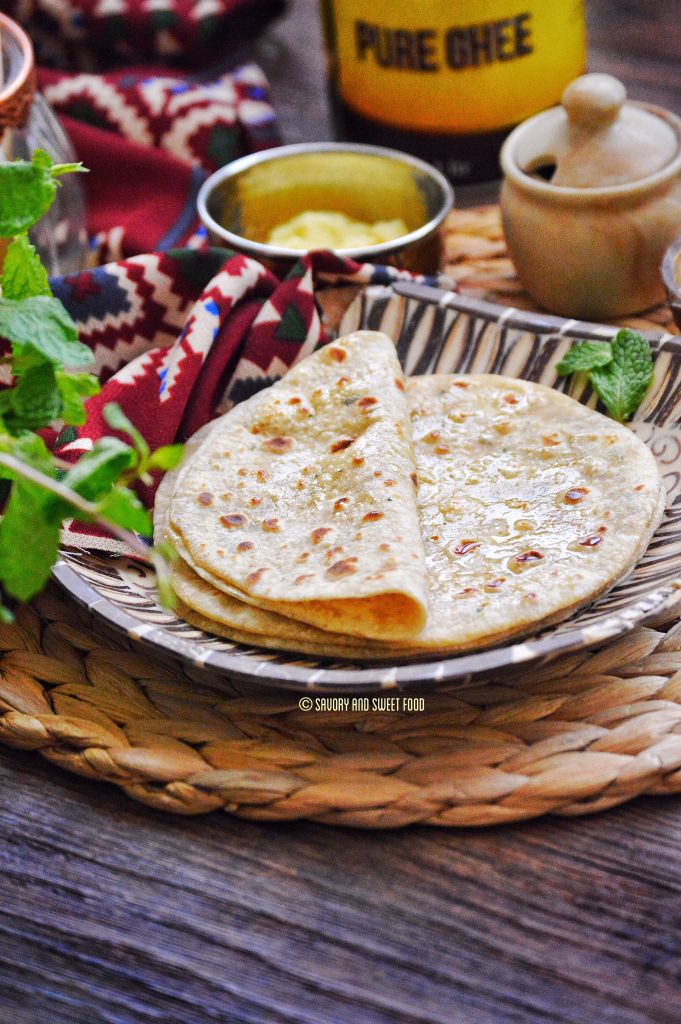 INGREDIENTS:
2 cups atta (wheat flour) or 1 cup maida( all purpose flour) plus 1 cup atta
30 grams butter melted
A small bunch coriander leaves chopped very fine (without the stem)
Few mint leaves chopped
1/2 tsp garam masala powder
1/4 tsp cumin powder
4 large potatoes boiled and mashed
Salt to taste
NOTES:
The chappathi should be eaten right after you cook it. The chappathi tends to get a little soggy when you keep it for long.
Make sure that your potatoes are nice and smooth and not dry. You can add a little water to the potatoes while mashing it, not much very little, just to make it smooth.
You can use all purpose flour entirely too.
You can roll the chapathis very thin.
DIRECTIONS:
Mix flour, butter, coriander leaves, mint leaves, salt, garam masala and cumin powder in a bowl.
Add in the mashed potatoes little by little and knead till you get a soft dough. No need to add water at all. (first add half of the potatoes, then add more as needed)
Heat the tawa (flat pan) very well.
Place the rolled chappathi on the tawa. Let it stay for a minute. Then flip.
Reduce the heat to medium and let the chappathi get cooked for 2 minutes or till you get golden color spots on it. Flip.
Increase the heat to high and gently press chappathi with a spatula or flat spoon and you can see the chappathi nicely puffing up. Press on top of the puffed area so that the entire chappathi gets puffed up.
Now add a little ghee on top, take it off the heat and serve hot.
[yumprint-recipe id='204′]