GULAB JAMUN CHEESECAKE, an Indian cheesecake made with paneer, hung yoghurt and gulab jamun.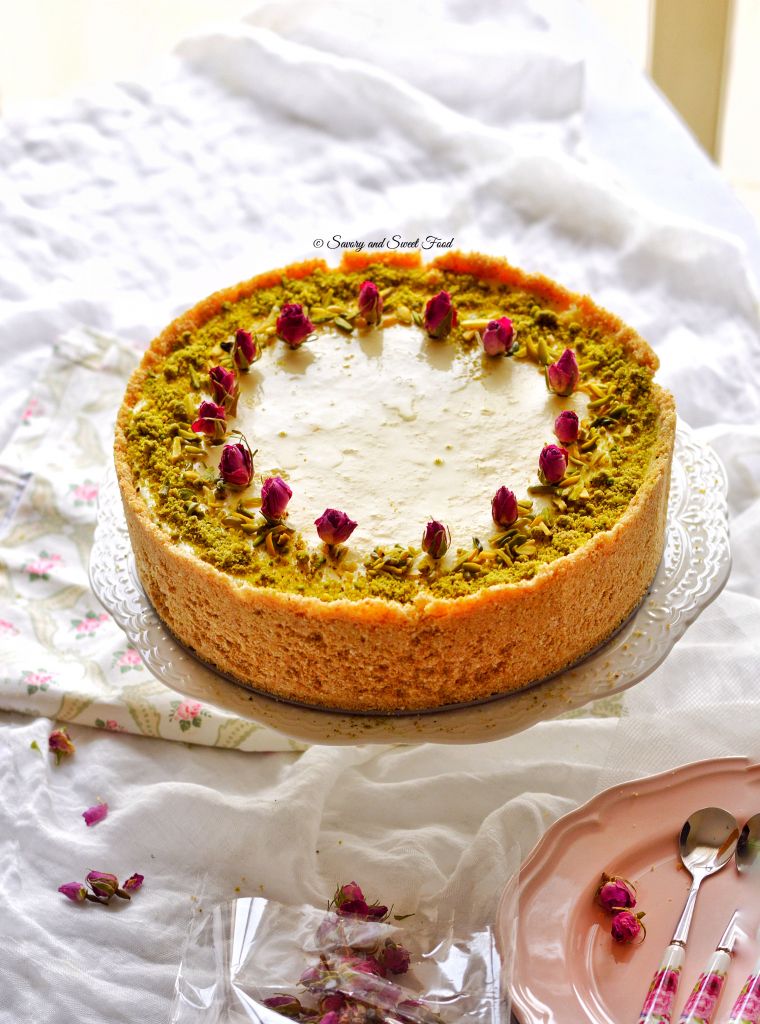 Did you ever have a craving for Gulab Jamun and Cheesecake at the same time? Well, this one is for you then :).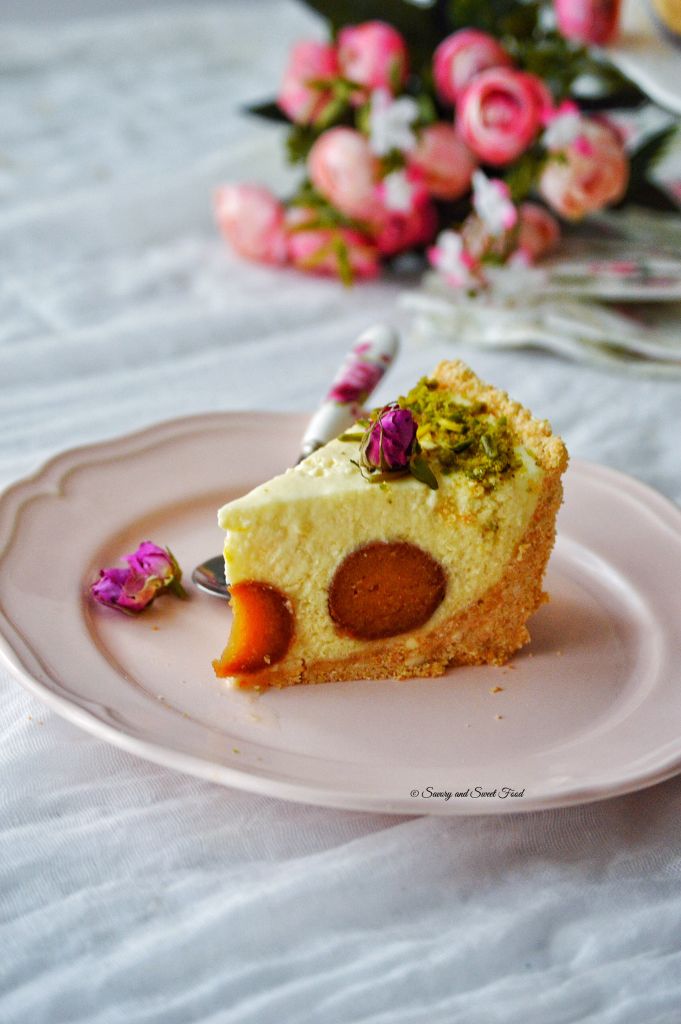 You must be having doubts on the combination of these two classic desserts. And I can understand that, I had the same feeling when I saw it for the first time in India's most loved chef Sanjeev Kapoors show. I made a few changes here and there from the original recipe according to my taste and gave it a try.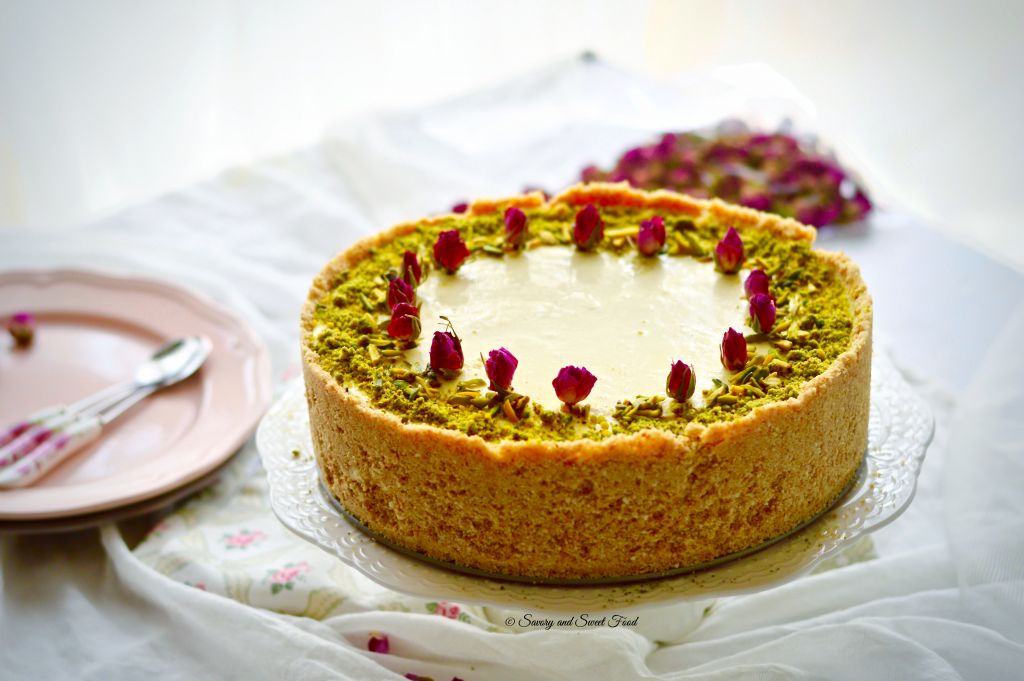 And when I mixed two of my most favourite desserts into one it was magic. I was so impressed with the result that I made it thrice in two weeks, seriously, no kidding! 🙂 My family and friends loved it. Such a yummy Innovation!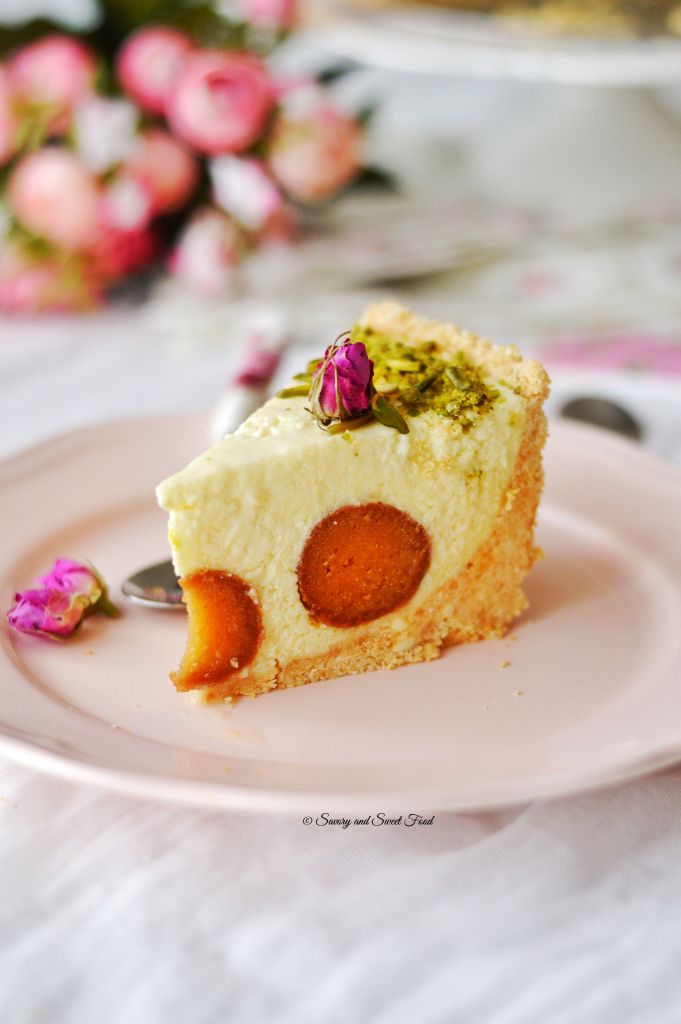 In this recipe I haven't used cream cheese, instead I used our very own Indian cottage cheese, Paneer. For the slight tartness, hung yoghurt is used here. Combination of Paneer, yoghurt and sweetened condensed milk is simply amazing.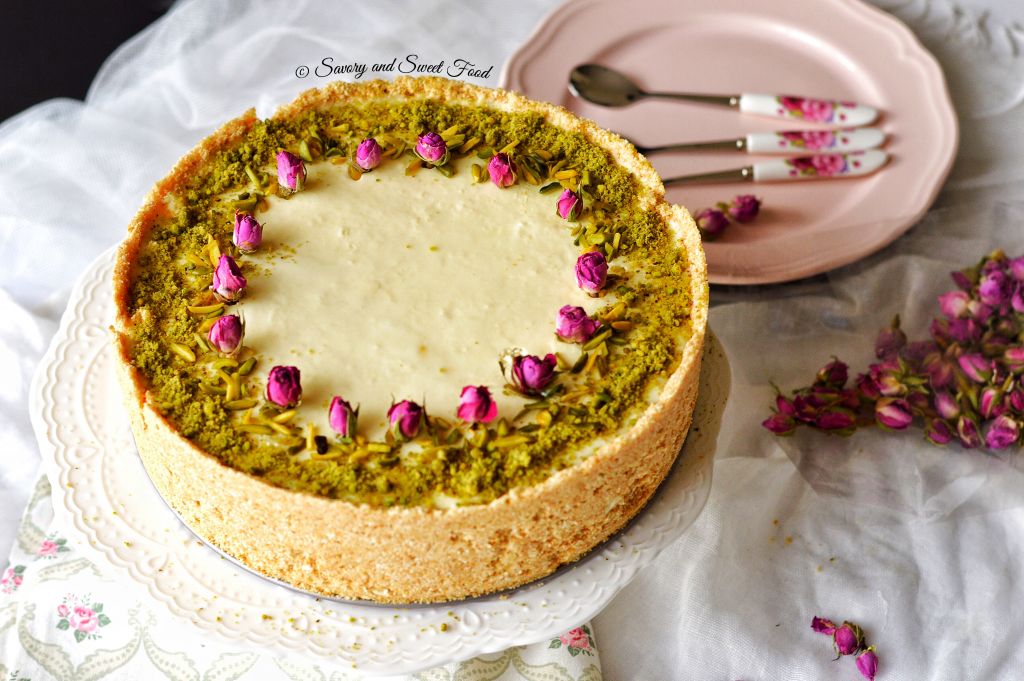 This one is a no-bake cheesecake, it is set with gelatine. Vegetarians can replace the gelatine with either agar or carrageenan.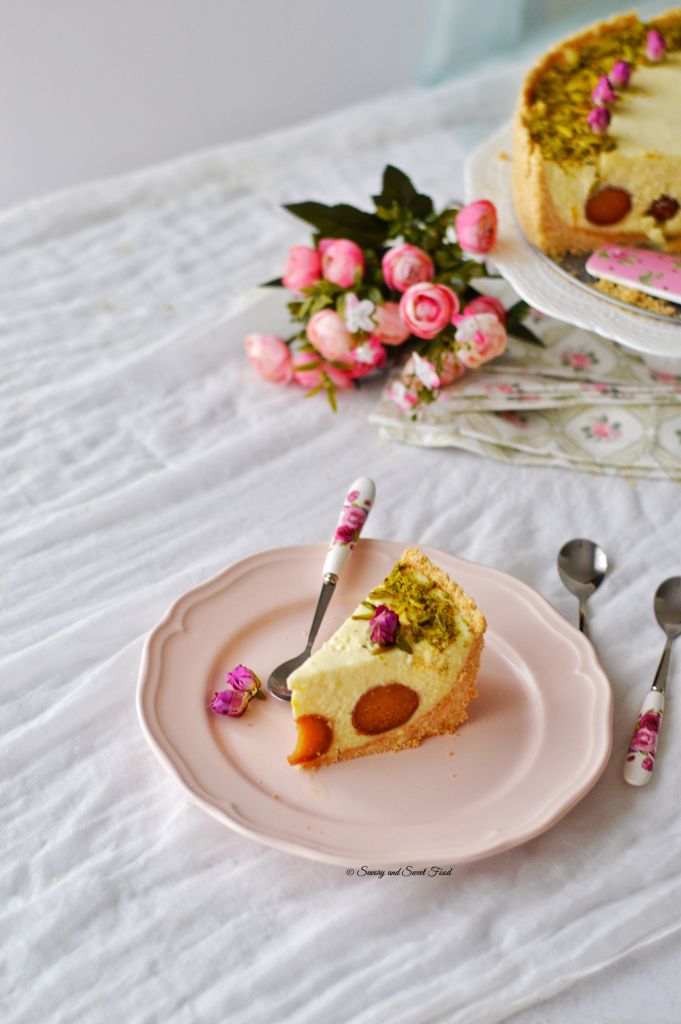 It is very very easy to make the cheesecake mixture. You just have to blend paneer, condensed milk, cream and yoghurt in the blender. Mix in the gelatine, saffron and keep it to set. No whipping or whisking is required.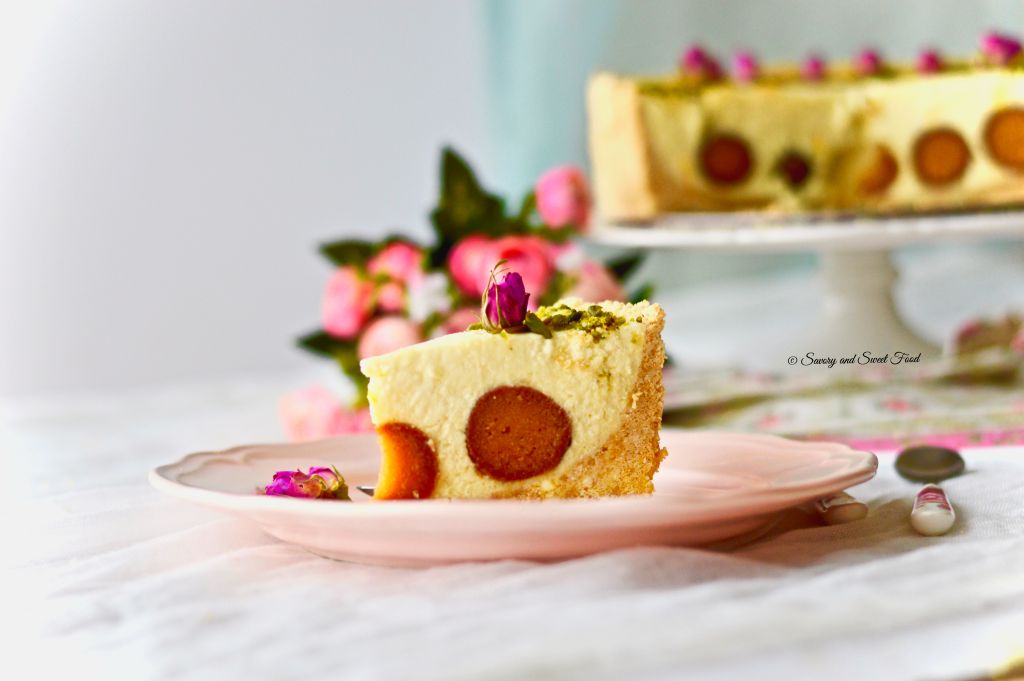 Since I loved this dessert,I thought, why not make a video for you all. So here it is. I hope you like it 🙂
INGREDIENTS:
2 1/2 cups powdered Digestive Biscuits/graham crackers
140g butter
1/4 cup Cashew chopped
1 1/2 cups Paneer crumbled
3/4th of a 395g tin sweetened condensed milk
1/2 cup Hung Yoghurt
1/2 cup Cream
1 tbsp Gelatin
1/4 cup warm water
A pinch of saffron
1/4 cup milk
1/2 tsp cardamom powder
15 Gulab jamun
Ground Pistachios for garnish
NOTES:
Make sure to strain the gelatine before adding it to the paneer mix.
Check for the sweetness and add more or less of condensed milk according to your preference.
If you don't like the taste or smell of saffron, omit it.
Do not use the yoghurt as it is. Hang the yoghurt in a muslin cloth or put it in a strainer overnight in the refrigerator and then use the thick yoghurt.
If your paneer is frozen, just heat it in the microwave oven till it is soft and then crumble it.
DIRECTIONS:
For the crust:
In a medium bowl, combine the biscuit crumbs and cashews. Stir in the melted butter and mix until well-combined. Press the mixture into the bottom and 1- or 2-inches up the sides of a 9-inch springform pan.
Refrigerate until the filling is ready.
To make cheesecake mixture:
In your blender, blend together the paneer, condensed milk, hung yoghurt and cream. Blend well until smooth.
Meanwhile, take some saffron in a glass and pour in milk. Microwave it for about 20 seconds. Let it cool. Also in a small bowl add in gelatine and warm water. Mix. Microwave this also for about 30 seconds till it is well dissolved. Let that cool slightly.
Pour the paneer mix into a large bowl. Add in the saffron, cardamom powder and gelatine. Make sure that you pour the gelatine through a strainer. Mix well.
Take out the biscuit base from the

refrigerator, place a layer of gulab jamun. If the gulab jamuns are big, then cut it into half. Pour the paneer mix over this. Refrigerate for 4 hours minimum.

Garnish with pistachios.
[yumprint-recipe id='154′]