Who doesn't love IKEA Gladom tray table. It is simple and so it works very well with most decor. The best part is the price tag, it just costs 6.950 Kuwaiti Dinar. But with this simple hack, you can transform the basic Gladom table to give it a high-end look. All it takes is gold paint and a small piece of marble contact paper.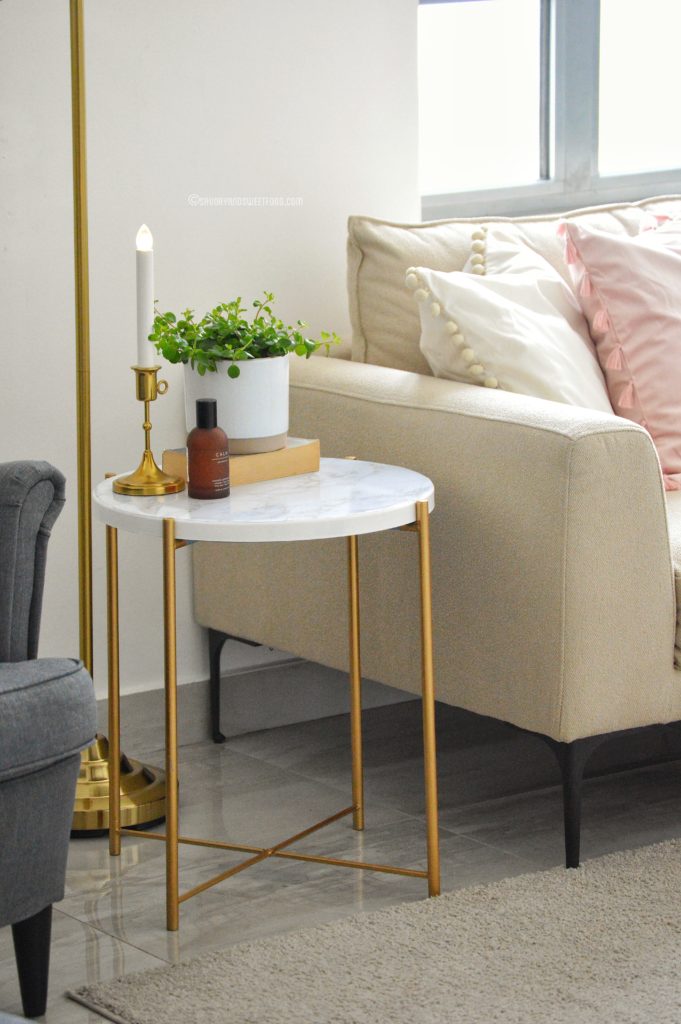 I love doing DIY projects and turn simple household items and small furnitures which are budget friendly into chic and expensive-looking piece without bearing the hefty price tag. I had done two furniture transformations like that before and posted it here in the blog. If you wish to see that, click here and here. I post these kind of project pictures in my second Instagram page savoryandsweetfood_more. That is a fun page, kinda like my hobby page where I post all the creative stuff I like doing. Follow me there to get notifications when I post something new. I am considering creating a new website for all such posts in the future, let's see how it turns out.
So let's move on to this diy project.
This is the paint I used.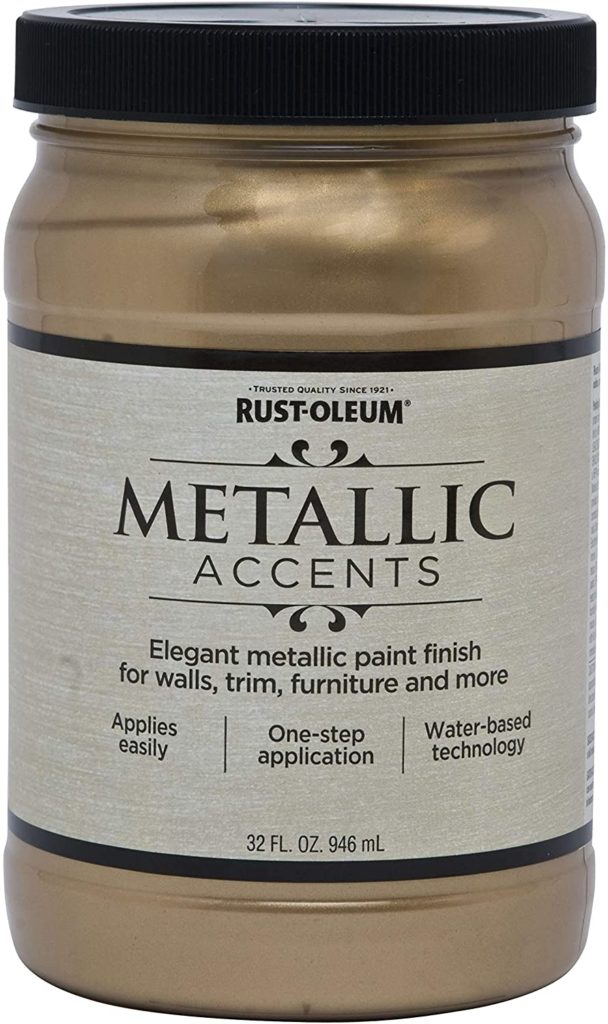 This is the marble contact paper which I got from Amazon.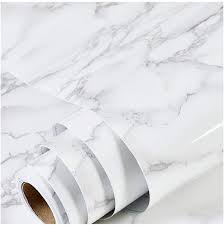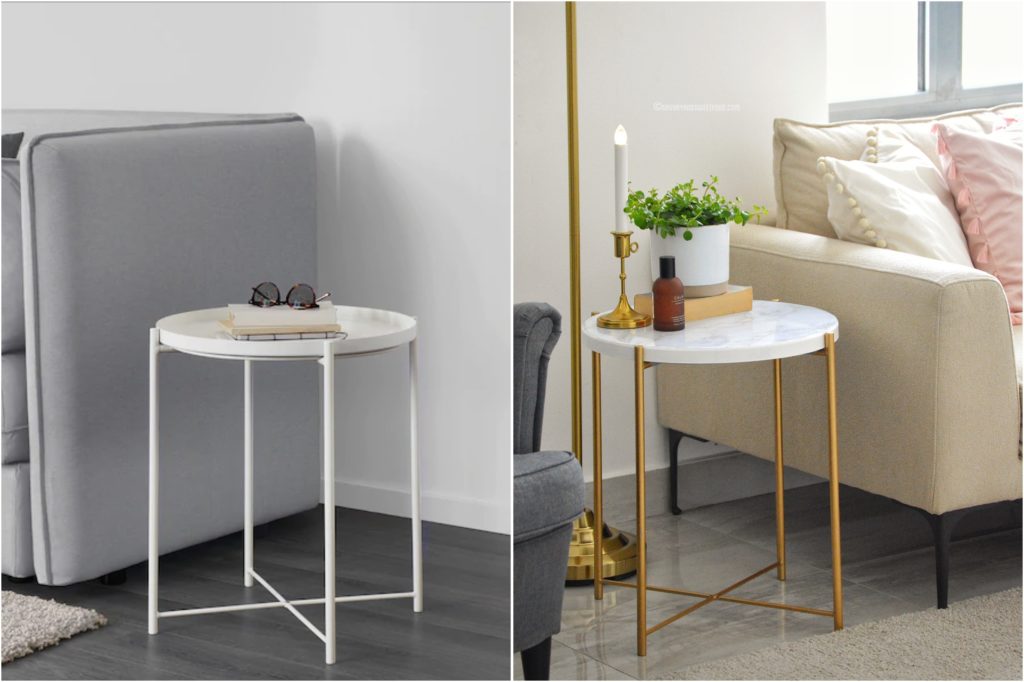 Left image is from IKEA website.
I loved how it turned out. If you are looking for a bed side table or coffee table on a budget, do try this diy project. It doesn't take much time or effort but the outcome is superb.
IKEA Gladom Table Makeover
Ingredients
IKEA Gladom side table

Gold metallic paint 

(I used Rust-oleum Metallic Accents paint in the shade Soft Gold) (I got it from Ace Hardware Kuwait)

Marble contact paper

(I got it from Amazon)

Paint brushes
Instructions
Assemble the table and paint the leg part with gold paint. I painted 3-4 coats.

Flip the tray upside down (not like how it is instructed in the Gladom assembling directions book)

Stick the contact paper very carefully and slowly over the tray using a ruler or credit card to smooth it out. Do small areas at a time to avoid formation of air bubbles. Cut out the excess paper from the sides.

Place the tray on the gold painted legs with the marble side facing up.
Notes
I painted the legs using a brush and gold paint this time. You can use gold metallic spray paint too. But I always get a drip effect on the metal every time I spray paint. I liked painting with brush more as I had more control which resulted in a neater finish.

 
Always use a good brand paint when using for furnitures. I would highly recommend the brand Rust-oleum.