Today I am posting something new and different from what I post here usually. I have posts like this in my second Instagram page which is savoryandsweetfood_more. If you are not following me there, please do as I will be posting new interesting things once a week which maybe just anything, like food hacks, photography tips, decor ideas, paintings, or sometimes just pretty pictures. This time I will be posting three IKEA hacks and this is the first one. 
I am sure that most mommies will be having the IKEA Antilop baby high chair for your babies. This chair is really great because it is inexpensive, most sturdy and easiest to clean. I used the same chair for my son Hamad too. But for Aysha, I wanted a wooden chair and I searched for it all over Kuwait but couldn't find one and so I ended up buying this again.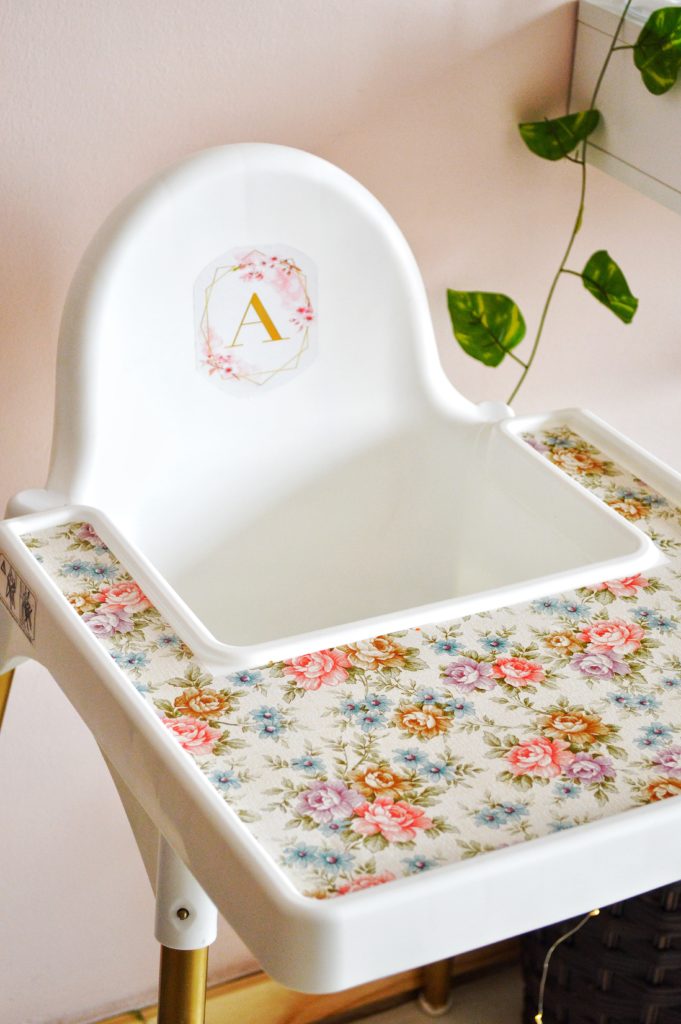 But I wanted to make the chair look classy and more prettier. So I spray painted the legs with a good quality gold spray paint and used a floral contact paper on the tray and finally added a decal to the back of the chair with my daughter's Initial and I was impressed with the outcome. What do you guys think? If you got inspired from it and do something similar with your baby's chair, please do tag me on my Instagram account or send me the picture. I would love to see it.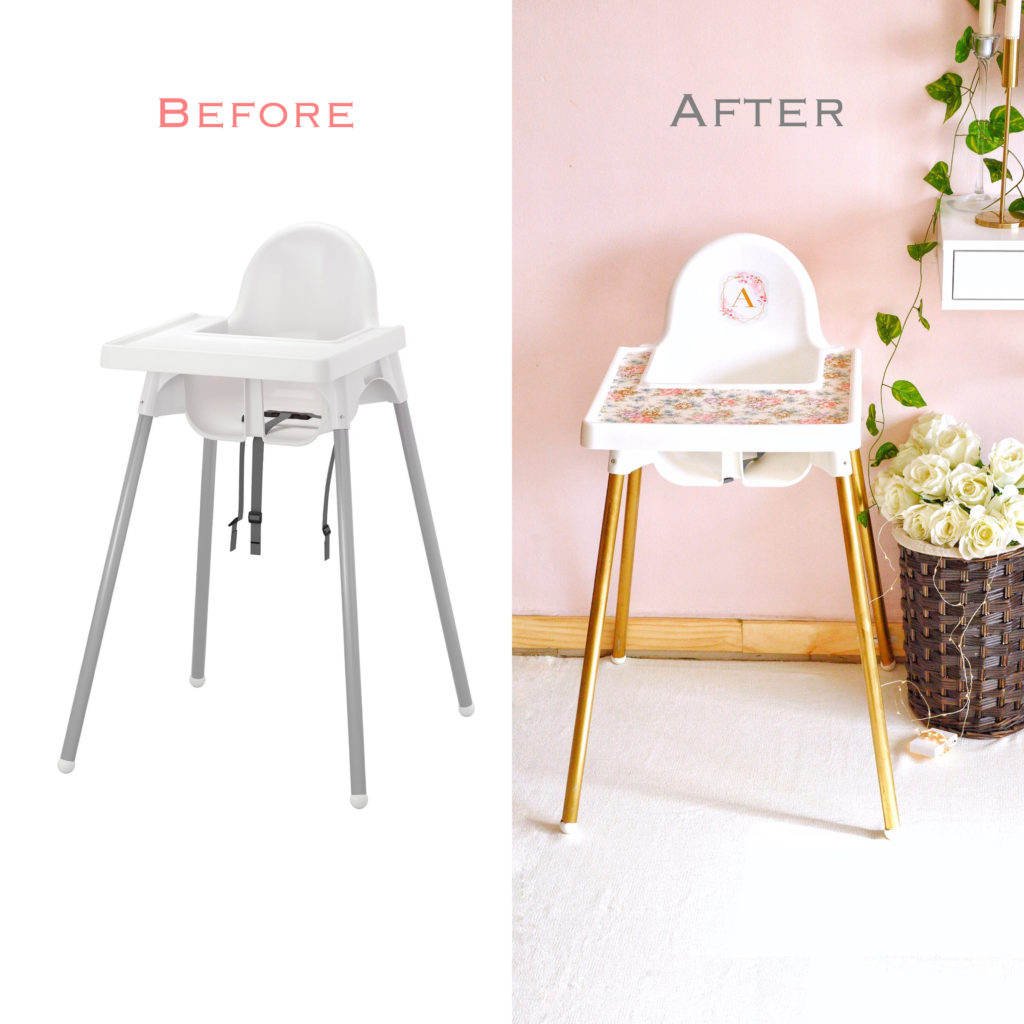 Things required:
Rust-Oleum gold spray paint
Contact paper
Printed letter or name of your child on sticker paper (preferably transparent sticker paper)
Pen knife
Tape
How I did it:
Before assembling the chair, the legs should be spray painted. But before spray painting, I did one extra step. I taped the small white base of the chair with a cello tape as I wanted the end white part to remain that way.

 

Then I placed a plastic sheet in my balcony and laid down the chair legs on it. I spray painted it till the grey part got completely covered. I gave two coats and let it dry completely.

 

I then assembled the chair.

 

Then I kept a piece of contact paper on the tray and cut it using a pen knife according to the size of the tray and then stuck it on the tray.

 

I saved a few letter A design from Pinterest (because my daughter's name is Aysha) and got it printed on a sticker paper in 12 by 12 cm size. I stuck it on the back side of the chair to give it a personalized look.