Mutton Sukka is a dry preparation in which the mutton is cooked in aromatic Indian spices. It is then roasted with sautéed onions and other spices till you get dry, slightly crisp mutton pieces which at the same time will be tender.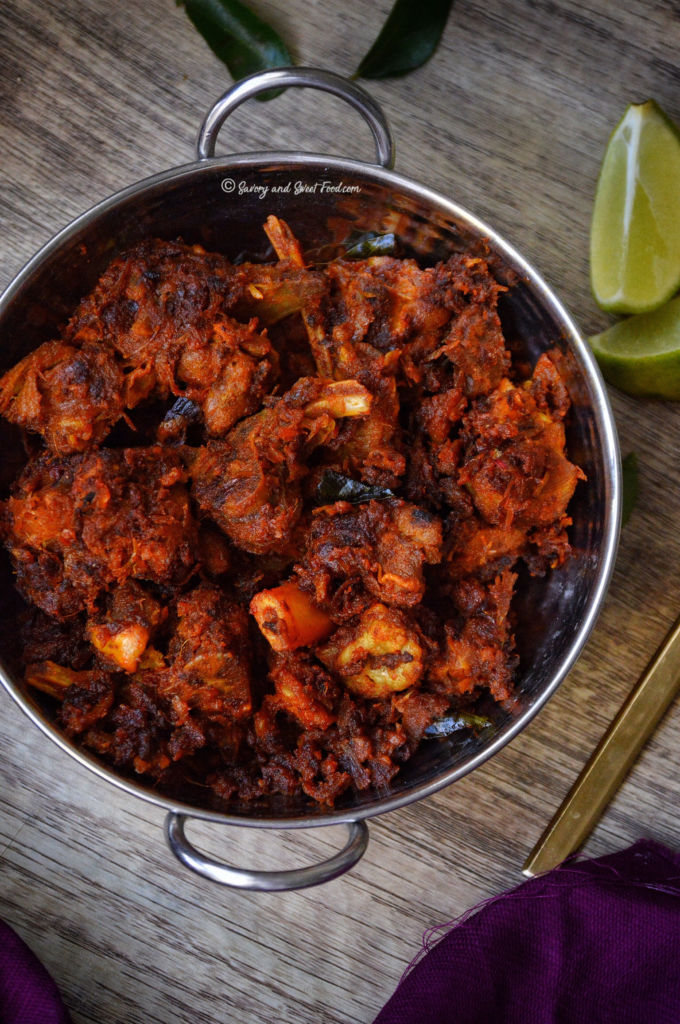 You all really like mutton dishes, don't you? The most viewed recipe in my blog are mostly that of desserts and mutton dishes. So I thought I will post more delicious mutton recipes in the blog. I have made a list of recipes to try, the next in my list is Pakistani Mutton Karahi. I am waiting for my dearest Paki buddy, Aysha for the recipe. She is an awesome cook. But I still have to wait for the recipe as she just gave birth to her second child yesterday. I am so so happy for her. Aysha, I love you dear, and I always pray that you get all the happiness in this world and the hereafter. Miss you. Much love to both your angels. <3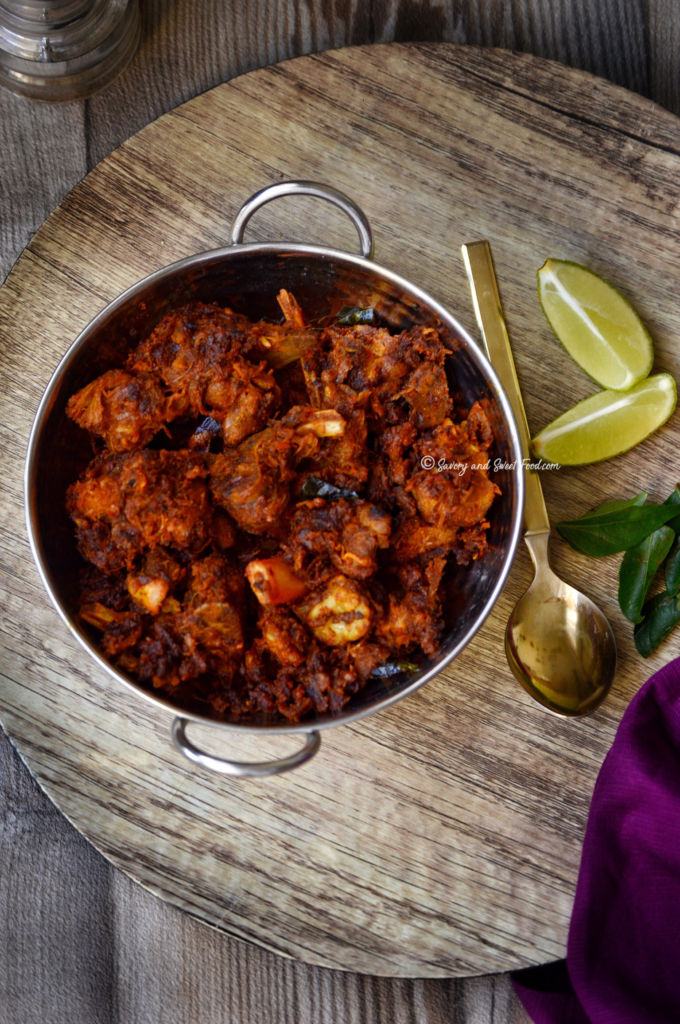 So today I have the recipe of Mutton Sukka. I am not sure which part of India this recipe belongs to. It has to be either Mangalore or Tamil Nadu. But what I have here is my version of it which may be completely different from the traditional recipe. But it sure has a sukka/sooka/dry gravy, like how it is supposed to be. We had this with
Khameer
and it was a superb combination.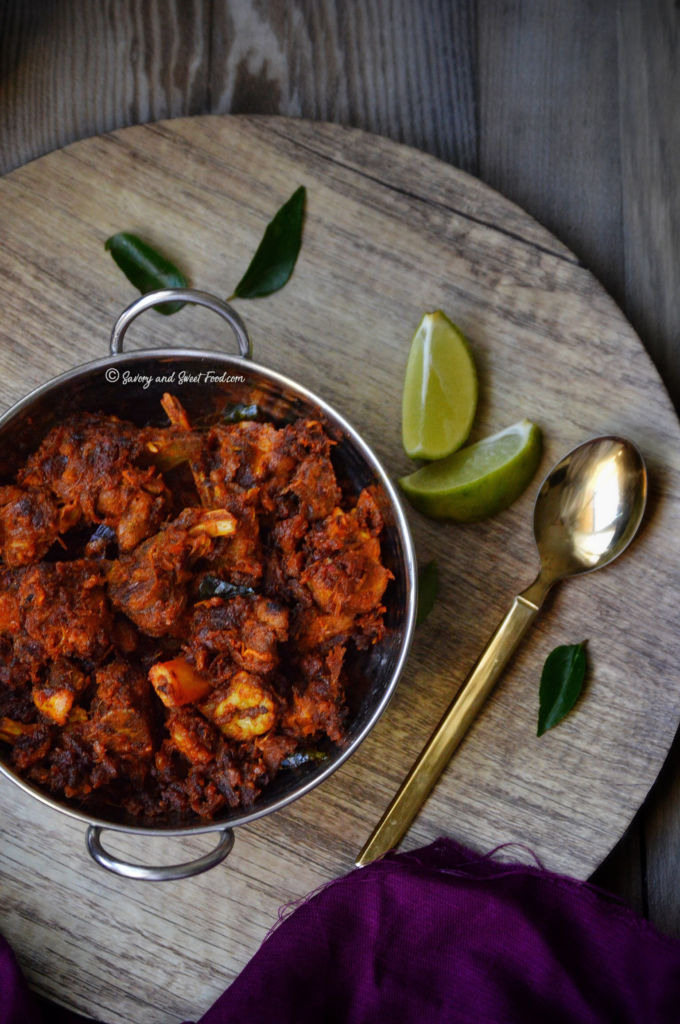 INGREDIENTS:
1/2 kg mutton
1/4 tsp turmeric powder
2 heaping tsp red chilli powder (divided)
2 tsp ginger garlic paste (divided)
1/2 tsp garam masala powder
2 medium sized onions chopped
1 large tomato chopped
Salt to taste
2 tsp coriander powder
Lots of curry leaves
3 tbsp ghee or coconut oil
DIRECTIONS:
In a pressure cooker pan, add cleaned mutton. Add 1 tsp red chilli powder, turmeric, 1 tsp ginger garlic paste, garam masala and salt. Mix everything together.
Add chopped tomatoes to the pan. Combine.
Pressure cook for 15-20 minutes till mutton gets cooked. You don't have to add water. The mutton and tomatoes will release water.
Meanwhile in a pan, add ghee. Drop in the curry leaves and chopped onions. Saute till onion turns translucent and soft. Add remaining 1 tsp ginger garlic paste. Mix well.
Put remaining 1 tsp red chilli powder and coriander powder. Mix well.
Once the pressure is released, open the lid of the cooker.
There will be lots of gravy. Boil it till you get a thick gravy.
Add mutton with gravy into the pan with the sautéed onion.
Cook on medium high heat, stirring, till the masala sticks to the meat. If you want really dry masala, keep tossing and sauteeing till you get a dark masala. Add more ghee or coconut oil as needed.
[yumprint-recipe id='268′]