This scrumptious Salted Caramel Pudding recipe is one of the best recipes in the blog. This delectably airy treat includes a cloud like salted caramel cream and digestive biscuit layers that become cake like and soft from the pudding. Best recipe to please a crowd.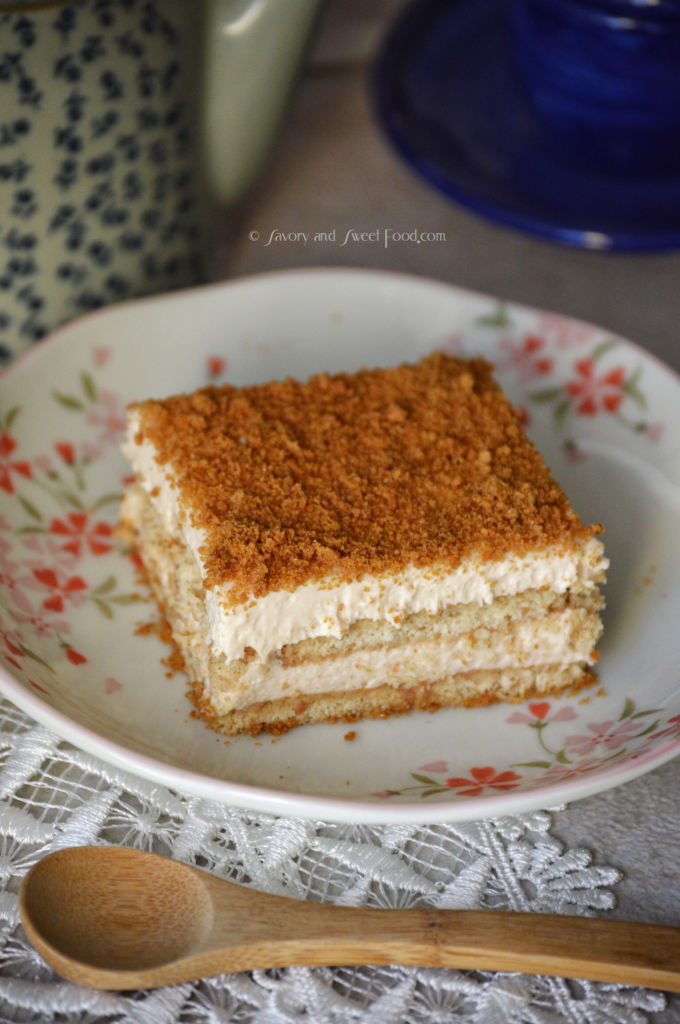 HAPPY NEW YEAR my wonderful readers. I am 4 days late in wishing you all, but hey its just the first week. So I guess I am good, right? 😀 Oh my goodness…this year started with an obsession, an obsession with this DIVINE Salted Caramel Pudding. And guess what?!..it is ridiculously easy to make. This is a no-bake, no-fuss kind of dessert. Yeah but you will have to be a little careful while making the salted caramel sauce. Just make sure that you don't burn it. If that's messed up, then the whole pudding will go down the drain.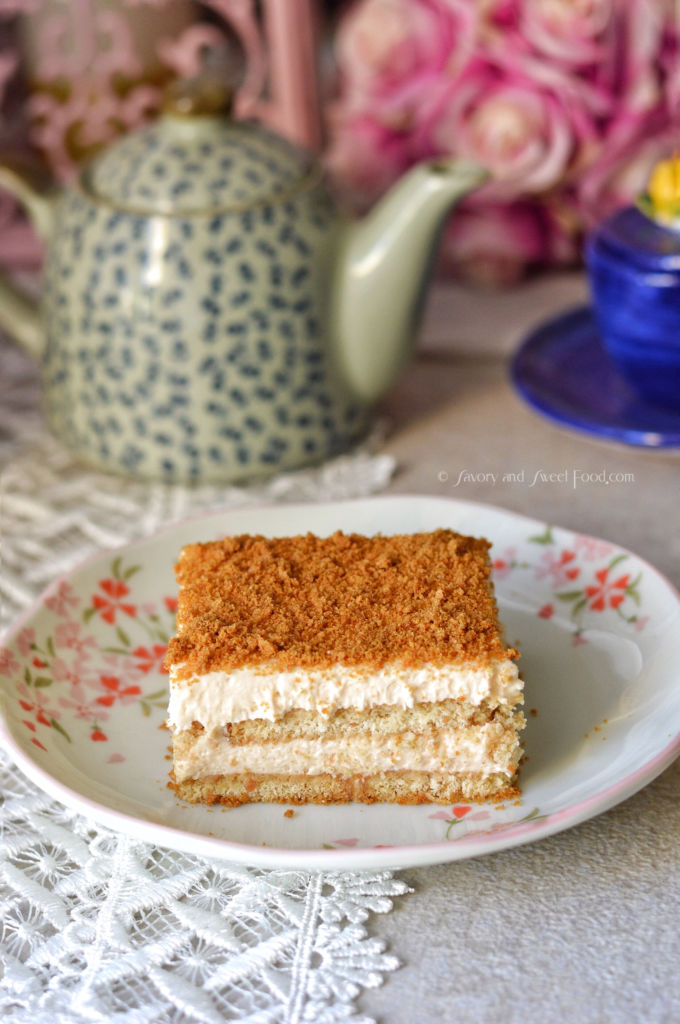 This pudding has to kept in the refrigerator overnight so that there is time for the biscuits and the pudding to nestle into one another and become something spectacular. So that's a bonus actually because you will not have to do any work the day you need it.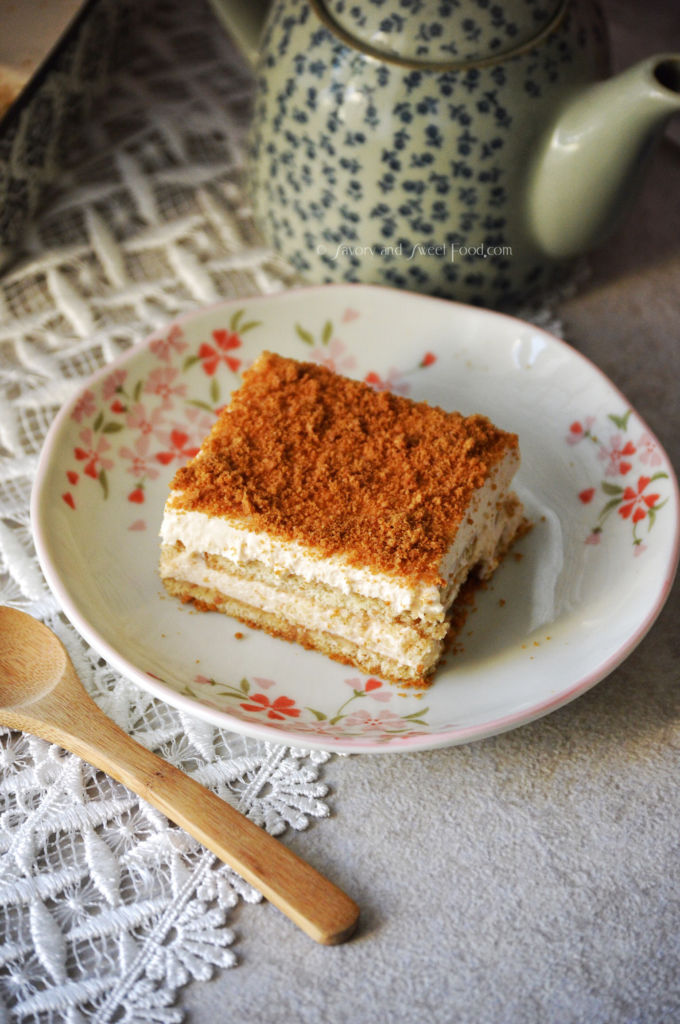 I made this pudding for a party and everybody was asking for the recipe. The pudding tray was wiped clean. Well, I am going to let you in on the secret recipe so you all can impress your guests too. Enjoy 🙂
INGREDIENTS:
For the Salted Caramel Sauce:
1/2 cup Sugar
1/8 cup water
1/2 tsp salt
90 ml whipping cream
1/2 tsp vanilla essence
For the Salted Caramel Mascarpone Cream:
250 g mascarpone cheese (cold)
125ml (1/2 cup) whipping cream
For Assembling the pudding:
Digestive biscuits
Milk
crushed powdered biscuits for garnish (optional)
NOTES:
With this quantity you will get a small tray of pudding good for 3-4 people. If you want to make for larger number of people, double the ingredients.
Make sure that the sugar is melted completely while

making the caramel.

Be very careful while making the caramel sauce, keeping close watch so that you don't burn it.
DIRECTIONS:
To make the Caramel Sauce:
In a saucepan, combine the sugar and water. On low heat, simmer the mixture and stir it till the sugar is completely dissolved.
Once the sugar is dissolved, increase the heat to high and let it boil till the syrup turns into a caramel colour, make sure not to burn the syrup.
Carefully pour in the cream whisking continuously. Since the cream is colder than the caramel, the mixture will rapidly bubble and splatter when added. Add in salt. Allow mix to simmer for 1 minute, whisking continuously. It will rise in pan as it boils. The caramel will harden at this stage and stick to the whisk or spoon which you are using. But that's alright, because it will melt down and combine with the cream as you simmer it. Keep stirring.
Add in vanilla and mix. Let this cool. You can keep it in the fridge to fasten the cooling process.
To make the Salted Caramel Mascarpone cream:
Meanwhile in a bowl, add in mascarpone and beat it with an electric beater till smooth.
Pour in the whipping cream and beat till fluffy and holds stiff peaks.
Gradually add in the cooled caramel sauce into this and mix to combine.
To Assemble:
In a small sized pudding tray, place digestive biscuits after dipping it in milk as first layer.
Pour half of the prepared salted caramel cream.
Place another layer of digestive biscuits dipped in milk.
Then finally, add remaining cream.
Refrigerate overnight.
Add powdered lotus biscuits as garnish.
[yumprint-recipe id='267′]