Fish Thenga/Coconut Curry, a Kerala style fish curry, with a coconut based thick gravy. Perfect with a bowl of steaming hot white rice, preferably parboiled rice.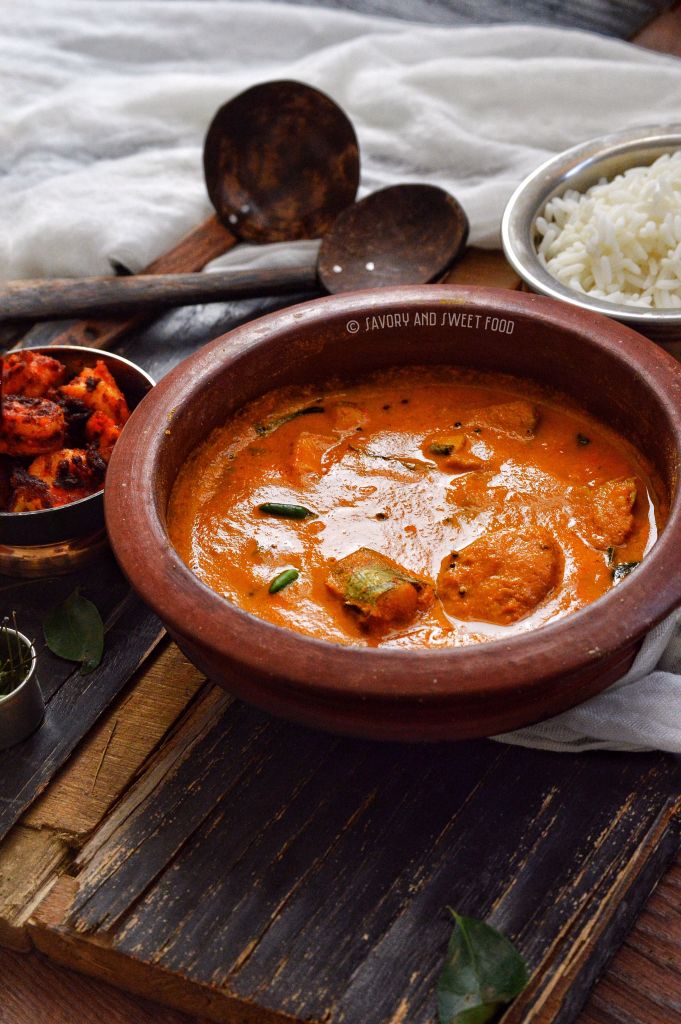 Nothing makes me feel more at home than a good old spicy fish curry. I am not a big fan of fish, but I really crave my Mom's traditional fish curry most of the time. I just cannot enjoy any other curry as much as my moms. But I am so delighted that I got this recipe from my sister. This curry is by far the best coconut fish curry I made. It is very simple too, no need to sauté the ingredients separately and no onions needed. Isn't that great?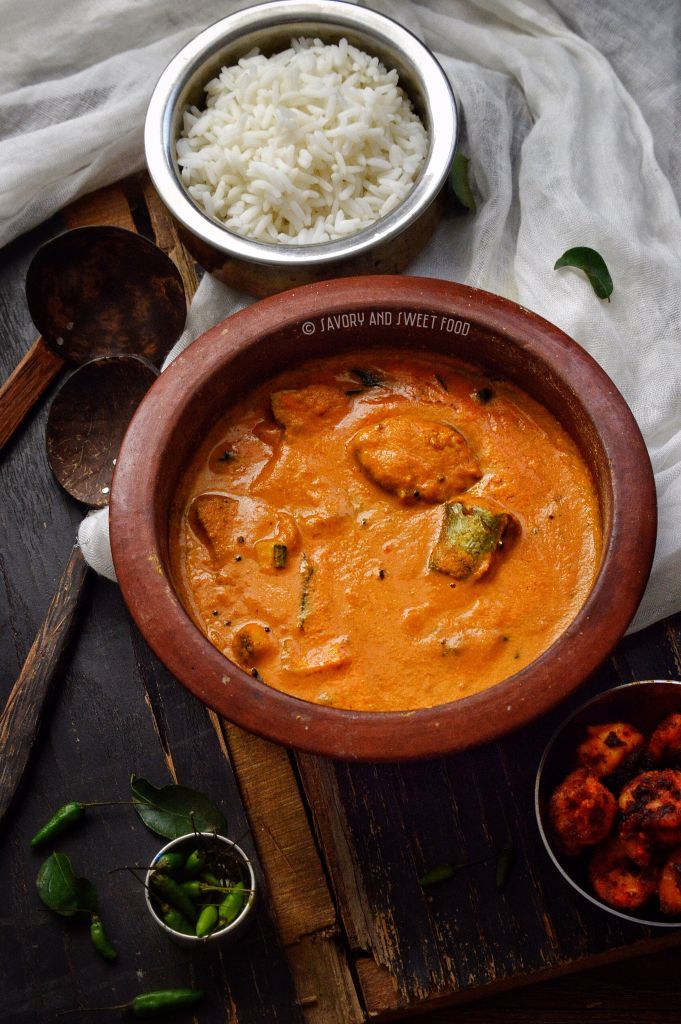 This is my sister's mom in law's (who is a sweetheart <3) recipe. She always tells us how great her mom's curry tastes and yes it really tastes awesome. Thank you too much for this recipe Ethatha. In this curry, ground fresh coconut is added, instead of the coconut milk. Ground coconut is a good gravy thickening agent and it gives a rich, creamy base for fish curries.
(I had also made this awesome prawn fry along with this curry and rice. And that is kandari mulagu (bird's eye chillies) which my mom in law sent from India. I love it, I have it with all my curries. Sadly, it is not available here in Kuwait. 🙁 )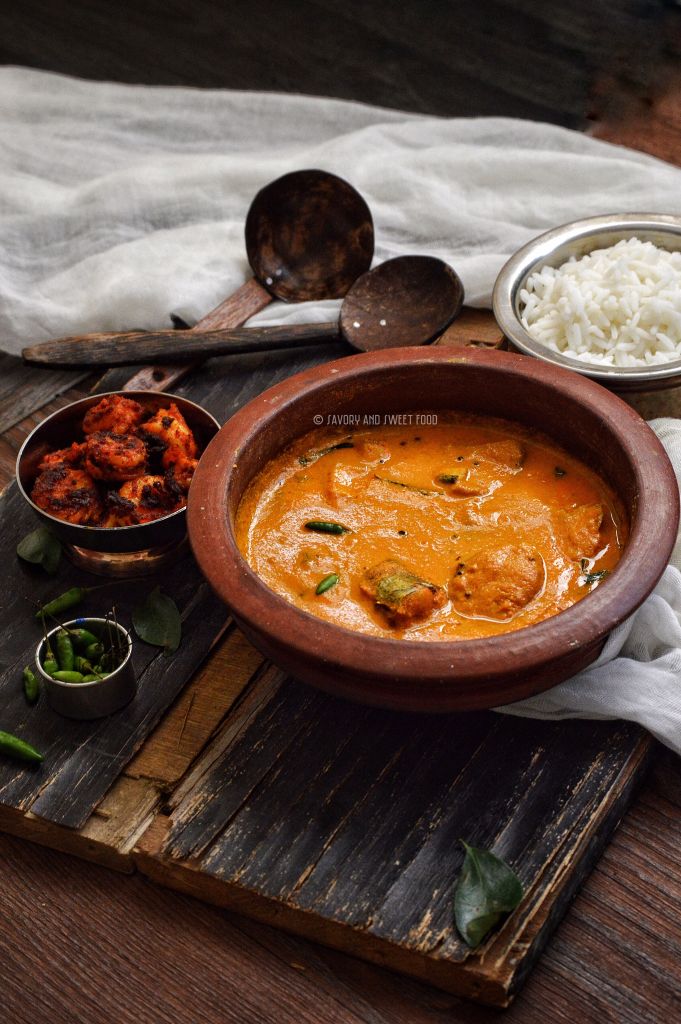 This simple and delicious fish thenga curry is a part of our staple diet and I make this atleast once a week as it is super easy and tastes incredible. And the best thing is that my son eats his lunch without much fuss when this curry is served. You should give this a try, its too good. Here is the recipe.
INGREDIENTS:
200g fish (I used king fish)
1/3 cup fresh coconut grated
1/4 cup plus 1/2 cup plus 1 cup water
2 tsp red chilli powder
1/4 tsp turmeric powder
1 tsp coriander powder
1 small tomato
2 cloves garlic
a small lemon sized tamarind soaked in few tablespoons of warm water.
2 tsp coconut oil
curry leaves
salt to taste
NOTES:
You can sauté a small pieces of chopped onion in some oil and add to the curry finally for more flavor.
I added mustard seeds to the curry, but it is usually not added when fleshy fishes are used. If you are adding mustard seeds, then in the end, splutter the seeds in a little bit of oil in a separate frying pan and add to the gravy.
Remember that the tomatoes should be nicely mashed up and like a paste before adding in the fish.
If you feel that the gravy is too thick pour 1/4 cup more water.
DIRECTIONS:
In a pan, add chopped tomato, crushed garlic, red chili powder, turmeric powder, coriander powder and salt. Pour half a cup of water.
Boil it well for 10 minutes on high heat, till the tomatoes are nicely mashed up.
Pour 1 cup water. Add in the cleaned fish pieces to this.
Squeeze the tamarind and add in the tamarind water into the curry without the pulp.
Cook on medium high heat till the fish is done(10-15 mins).
Meanwhile in a blender or grinder, grind coconut along with 1/4 cup of warm water. (you can add fennel seeds too while grinding, if you like the smell of it) Blend well for few minutes till it is smooth. Keep aside.
Once the fish is cooked, reduce heat to low and pour the the ground coconut into the gravy. Stir immediately and bring it to a boil. (mix gently, make sure you don't break the fish pieces)
Once the gravy comes to a boil switch off the flame. Add curry leaves and pour coconut oil.