These are pillowy soft, butter flavored sweet buns with a crispy coffee flavored topping and butter filling. They have different names like PappaRoti, Mexican Buns, Coffee Buns, and Roti Boy.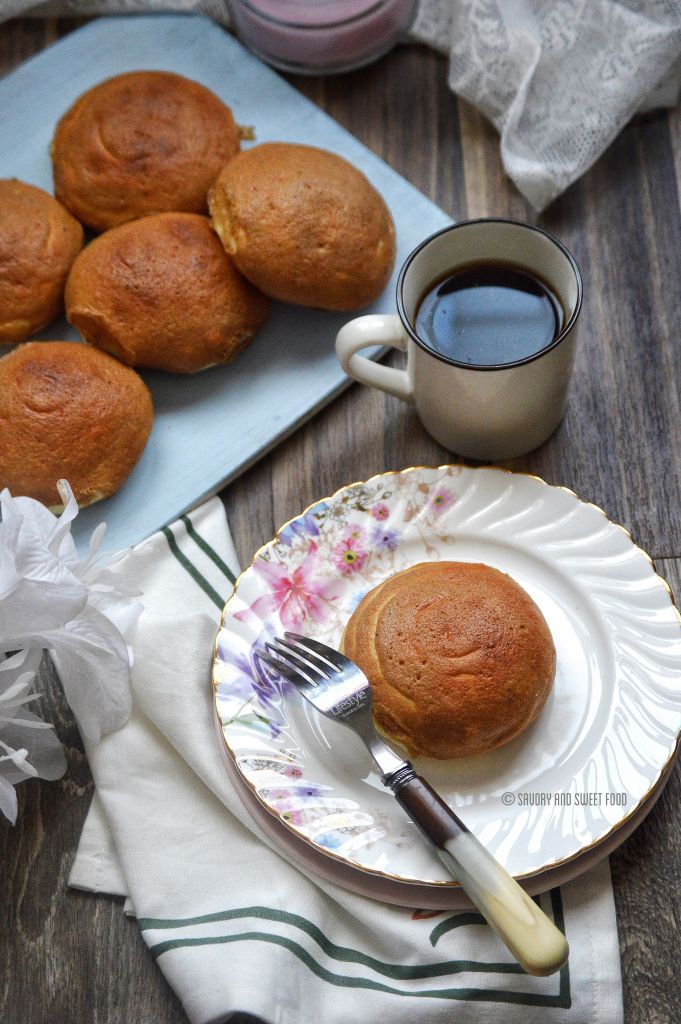 Pappa Roti, this name won't be unfamiliar to most of you. If you have not heard of this, then I am pretty sure that you will be familiar with Roti boy or Mexican Buns. These delicious buns are the newest craze in UAE and Kuwait and is already well established in Singapore, Malaysia, Canada, Saudi Arabia, China and few other places too.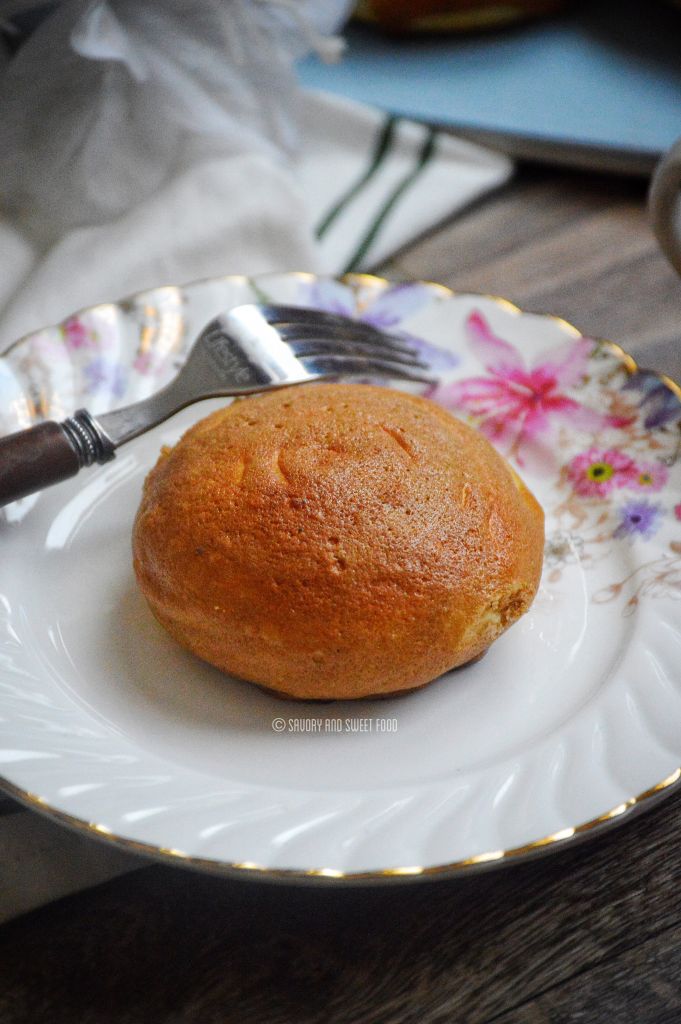 I had this for the first time with my sister from a shopping mall near my house in Dubai. I was so out of words when I took the first bite. It was too good. I am sure this must have been the feeling for most of you after your first try. For those of you who have not tasted these buns before, you must be thinking what is the big deal with this bun. First of all, the aroma of this bun is really tantalizing and you would want to eat it piping hot right out of the oven. And when you take a bite into the warm bun, you get a crunch from the sweet caramelized coffee topping that just melts like butter in your mouth. Then you are met with a warm slightly salty butter filling inside the fluffy bun which is amazing. The combination of sweet and salty is just perfect.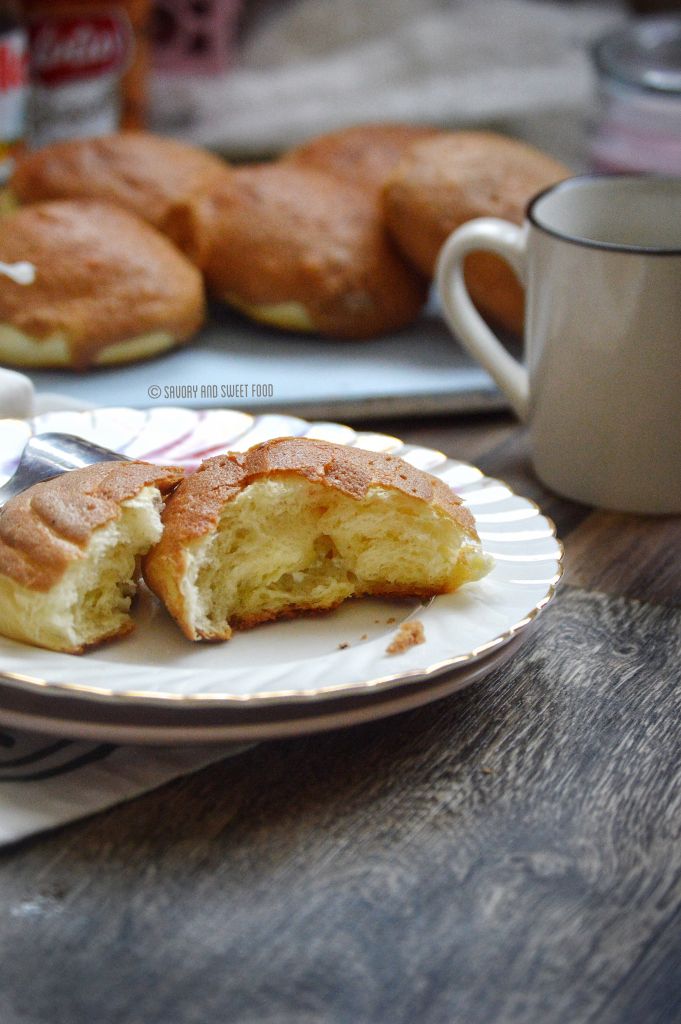 My Papa is a big fan of PappaRoti, :D. Whenever we go out with dad our evening coffee is from there with these amazing buns. I have been thinking of recreating this at home for long. I did make an attempt in baking these buns few months back and it turned out super flop.."sob". But I tried it again with a different recipe which I found on YouTube. It was so well explained in that video that I knew that this has to be the right recipe. And yes it truly was the perfect one. If you feel the steps look very complicated, check out out this video by Savoury Days Kitchen. Each step is very well explained there. The whole credit for this recipe goes to savoury days kitchen. I followed the recipe word by word.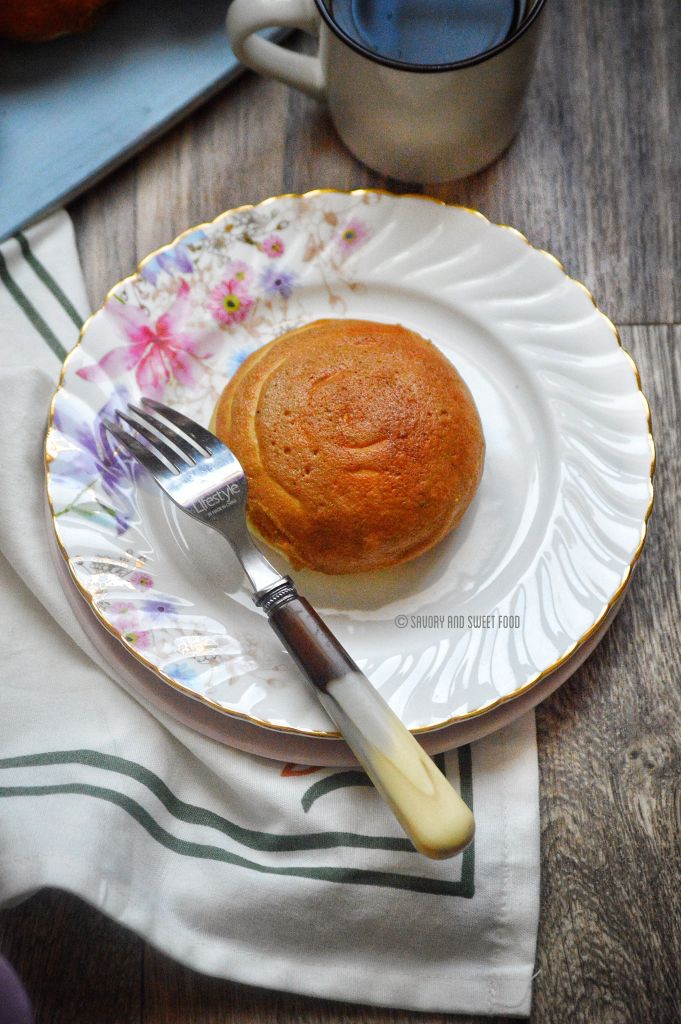 INGREDIENTS:
For the dough:
260 gr (2 cup) bread flour – sifted

35 gr (3 Tbsp) caster sugar – sifted

3 gr (1/2 tsp) salt

5 gr (1 – 1/2 tsp) instant dry yeast

60 ml (1/4 cup milk) – room tempt.

60 ml buttermilk – room tempt.

1 egg (50 gr shell excluded) – room tempt.

40 gr (3 Tbsp) unsalted butter – soft
For the topping:
35 gr (1/4 cup) flour – sifted

1 gr (1/8 tsp) cocoa powder

30 gr (2 Tbsp) unsalted butter – soft

25 gr (2 Tbsp) caster sugar – sifted

1 gr (1/8 tsp) salt

1/2 egg – room tempt. (beat 1 egg and get 25 gr)

10 ml (2 tsp) strong coffee (freshly brewed preferred)
For the Filling:
12 pieces of unsalted butter (3 – 4 gr each)
DIRECTIONS:
To make the buns:
In a mixing bowl add in flour, sugar and salt. Mix well. Add in the instant yeast and mix again.
Make a well in the center and pour in the milk and buttermilk. Add in lightly beaten egg. Mix well till everything is incorporated.
Now knead the dough using a hand mixer (or stand mixer) using the dough hook. Start at low speed and knead for 3-5 minutes till dough gets smoother and then raise the speed to medium high and continue kneading for 15-20 minutes till the dough turns very smooth and elastic, You should be able to stretch the dough easily.
Add in softened butter to the dough.
Continue kneading on low speed till the butter is incorporated into the dough, then increase the speed to medium high and continue kneading for 10 minutes till the dough turns very very smooth and glossy.
Transfer the dough to a floured surface and shape the dough into a ball by tucking it inside itself.
Grease a bowl with oil and place the dough ball in it, flipping the dough once to coat it with oil all over. Cover and let the it rest at room temperature till the dough becomes double in size (about 50-90 minutes). (Prepare the topping and filling during this proofing time)
After the dough has doubled in size, punch it down and knead it for 3-4 minutes. This relaxes the gluten in the dough and helps us to shape the ball easily.
Divide the dough into 12 pieces, each ball should be in between 40-42 grams. Shape the dough into smooth balls. Cover with cling film and let it sit for 2 minutes.
Put the frozen butter cubes into the dough balls and wrap it up really well. (make sure that the dough is sealed well or else the butter will come out of the dough while baking)
(Preheat oven to 50C and when the temperature reaches 38C turn it off or set your oven to warm for 5 minutes and turn it off) Place the dough balls on a lined baking tray and let it sit in the warm oven. Place a glass of boiling water in between the dough balls and spray water into the space above the buns. This allows the buns to stay moist. Let it rise inside the oven for half an hour till it is 70% risen.
Take out the bun dough and preheat oven to 180C.
Just before placing the buns into oven pipe the topping in spirals onto the dough balls, making sure that the spirals are very close to each other so that there will be even topping all over the buns.
Bake in oven for for 15-18 minutes till the buns are done and topping turns golden brown. The topping won't be crisp right after you take it out of the oven, but it will turn crispy after 5-6 minutes.
This tastes best right after you bake them. The longer you keep the bun, the harder it will get.
To make the topping:
In a bowl mix in the flour and cocoa powder.
In another bowl mix together the butter, sifted sugar and salt. Beat well till smooth and creamy.
Add in the egg and mix well for 30 seconds.
Sift the flour mix which was prepared earlier into the butter.
Lastly add in the coffee and mix till everything gets incorporated well.
Add this mix into a piping bag and refrigerate. (This is an important step as this will prevent the filling from melting off the buns while baking)
For the filling:
Cut the butter into small cubes and freeze it.
NOTES:
If your yeast is not "instant", don't forget to activate it before adding it into the flour.
These buns tastes best while it is still warm and fresh out of the oven. But you can store these buns in airtight bag and warm it up in the oven for 5 minutes in 160 C oven.
If you don't want to bake all the buns at once, after you make balls with the filling inside, refrigerate it and do the remaining steps just before baking. But remember to bring it to room temperature before continuing.
If you don't get bread flour, replace it with all purpose flour.But bread flour is recommended as it contained more gluten and will give you super soft buns.
As different types of flour has different capacity of water absorption. So the amount of milk can be adjusted depending on the texture of the dough. If it's too dry, add some milk.
If this is the first time you make Papparoti, you can double the topping recipe to make sure that you won't run out of topping. The remaining topping can be kept in the freezer for later use.
[yumprint-recipe id='228′]