Rich, buttery chocolate chip cookies which are loaded with chunks of white chocolate and nuts. Make it soft or crispy as per your choice by altering the baking times. I personally love a fresh batch of soft cookies.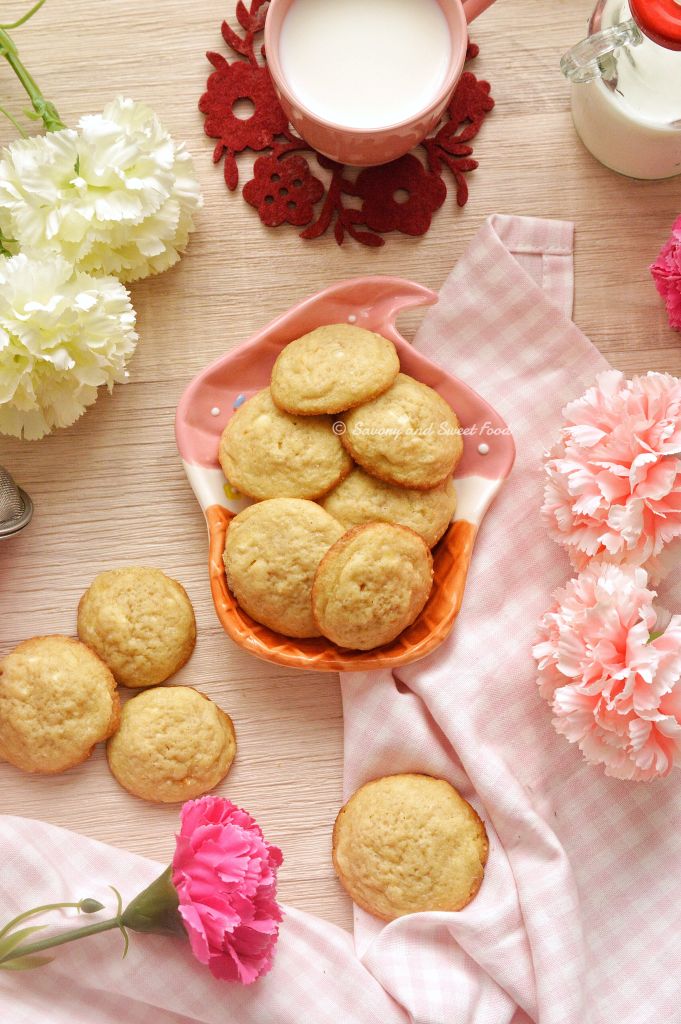 Sorry for the disappearing act which I did again. I really didn't want to stay away from blogging this time, but I failed. If you are wondering where I was, I had gone to Dubai for a short vacation. There was a huge family get together. My in-laws had come over from India to see the Dubai Shopping Festival. So the first week went by just like a blink of an eye. It was so much fun, we all had a blast.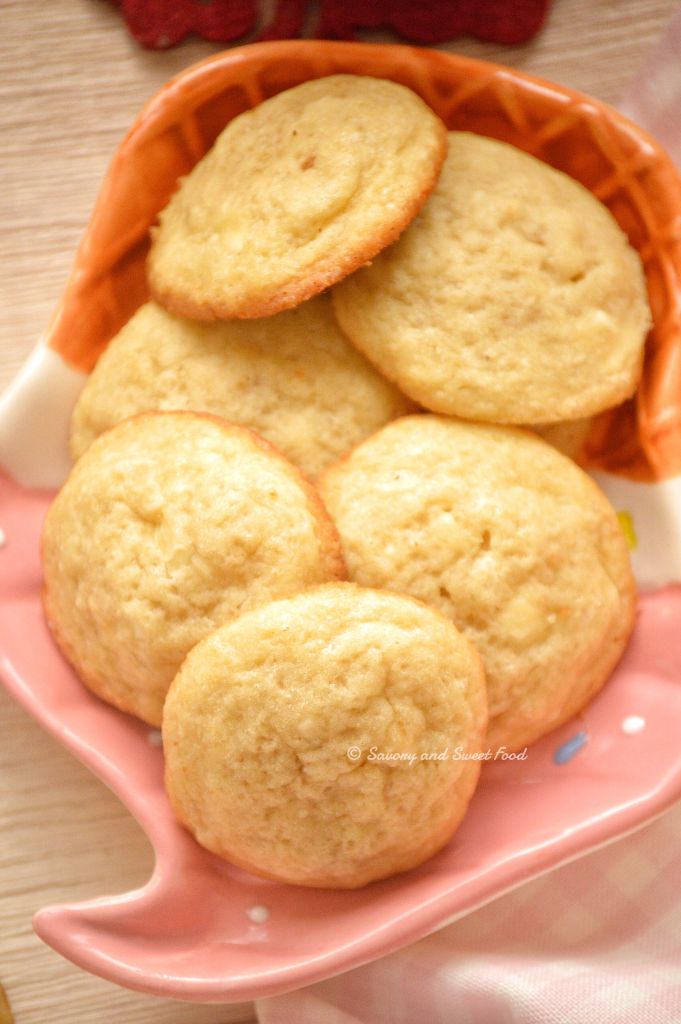 Then I was there for 2 more weeks. That's when I got super lazy. Don't know why, when I am at my mom's place, I just want to laze around. No work gets done. All I do is relax, relax like a boss. I love it, and now that I am back I miss those times so bad. I miss everyone there.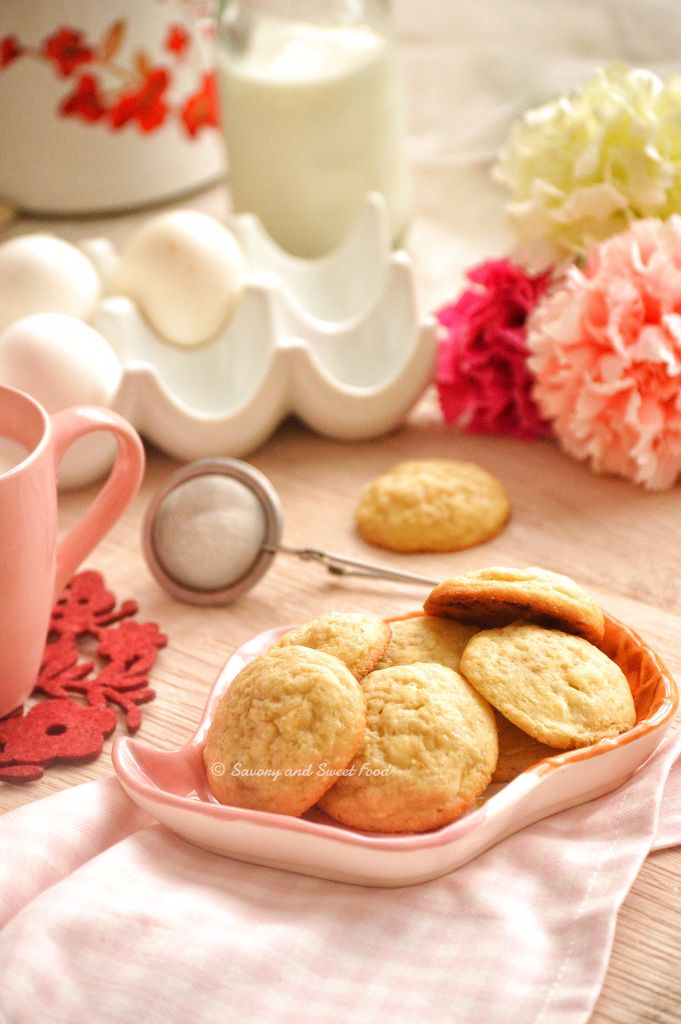 While I was away, many of you had sent me messages to check if I was fine. Seriously, I felt so special. <3 Thank you very much guys. Very happy to know that you all missed me. 🙂 So here is a very special cookie recipe for you. These are amazing white chocolate cookies with a nice crunch from the nuts all through. I personally love white chocolate, so for the same reason this one is my favorite cookie now. I made this for the kids when I was in Dubai and it was a massive hit among kids and adults alike.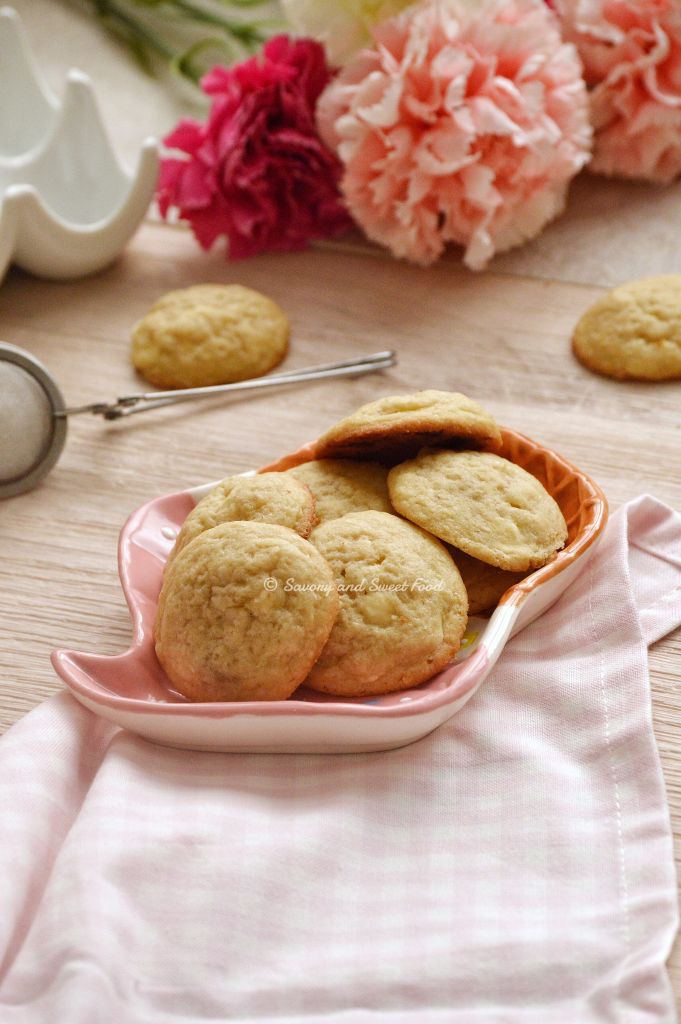 Try making this, I am sure that it may become your favorite cookie recipe too. And yeah don't forget to taste the raw cookie dough, it is yummm and addictive! 😀
INGREDIENTS:
2 cup all purpose flour
1/4 cup of corn flour
200 grams unsalted butter (softened at room temperature)
1/2 cup brown sugar
1/2 cup white sugar
1 tsp vanilla extract
2 eggs (whisked)
Pinch of salt
1/2 tsp baking soda
1/2 tsp baking powder
1/4 cup white chocolate chips/ white chocolate chopped
1/4 cup chopped cashewnut/ macadamia/ walnut
NOTES:
If you want the cookies to be chewy, do not bake for more than 10 minutes. If you want it to be a little on the crunchy side, bake for 15-20 minutes.
Let the cookies cool for sometime. If you break the hot cookie you will see that it is still raw inside. It has to get cooled as it is the residual heat of the baking sheet that gently bakes it through without hardening it.
Cook till the edges turn golden and the center is just set and not overcooked.
I used chopped bits of white chocolate instead of chocolate chips.
DIRECTIONS:
Beat together the butter, brown sugar, white sugar and vanilla till nicely combined.
Add in the eggs. Beat well till combined.
Sift together plain flour, corn flour, baking soda and powder, and salt.
Add in the sifted flour and mix until incorporated.
Add in chocolate chips and nuts at this point. Mix lightly until evenly distributed.
Grease a baking tray or line with baking paper.
Roll the dough into 25-30 small balls. (If you don't like thick cookies, flatten the balls slightly, not too much as the dough will flatten itself while baking…I did flatten mine a little bit) Place on the tray.
Keep in preheated oven (180 degree C) and bake for 10-15 minutes. (Read notes). Cook till the edges turn golden and the center is just set and not overcooked.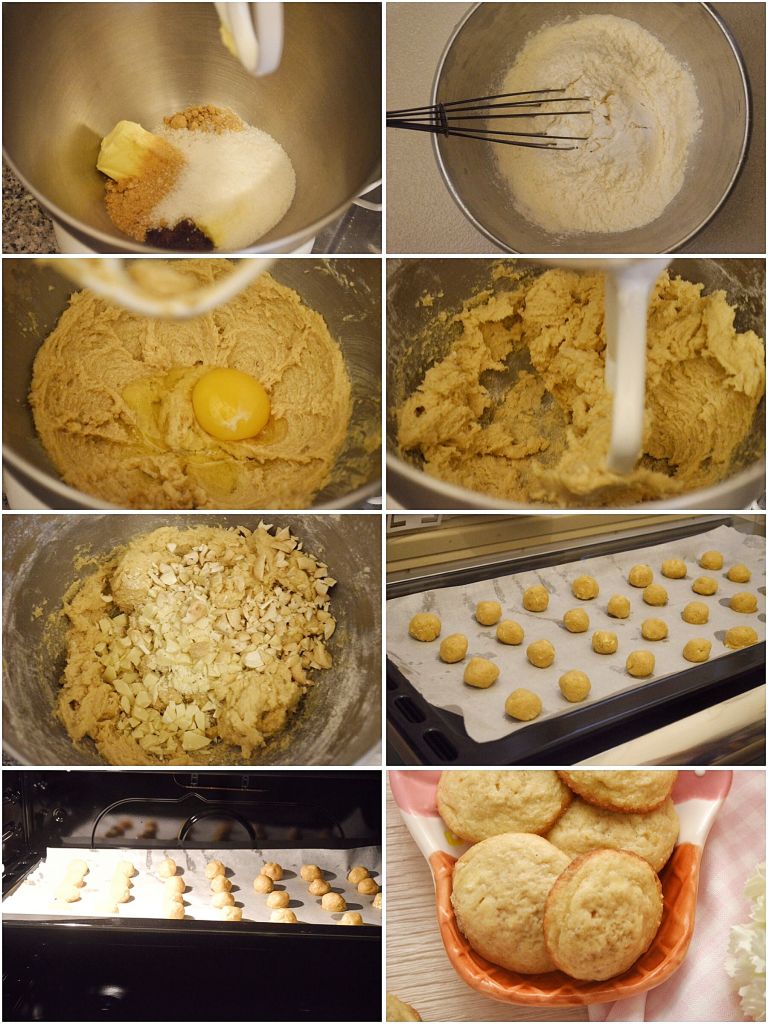 [yumprint-recipe id='223′]