Soft and flaky parathas (flat bread) with lots of layers. This is a Pakistani style paratha which is more on the soft side.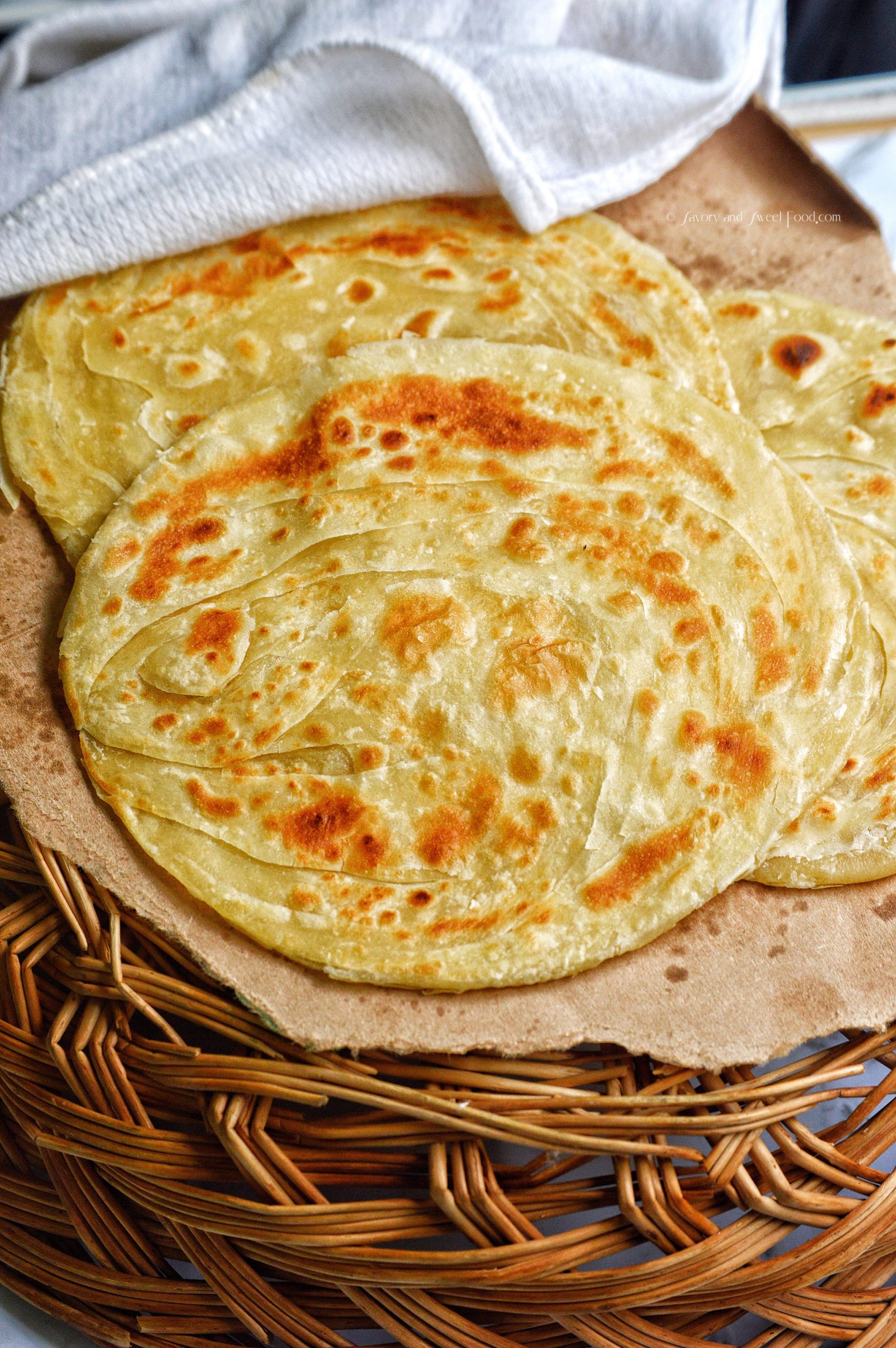 Lachha Paratha is somewhat similar to our Kerala malabar paratha but this is more of a dense type bread. But it is very soft and I love thick, soft parathas. Reminds me of the paratha I used to have from my Pakistani friend Aysha's home long back during my college days. I used to loove it, hot hot parathas with daal. Ayshaa I soo miss food from your home. Btw she is a phD doctor working as a scientist in the United States right now. I am soo proud of you dear. May you reach more heights.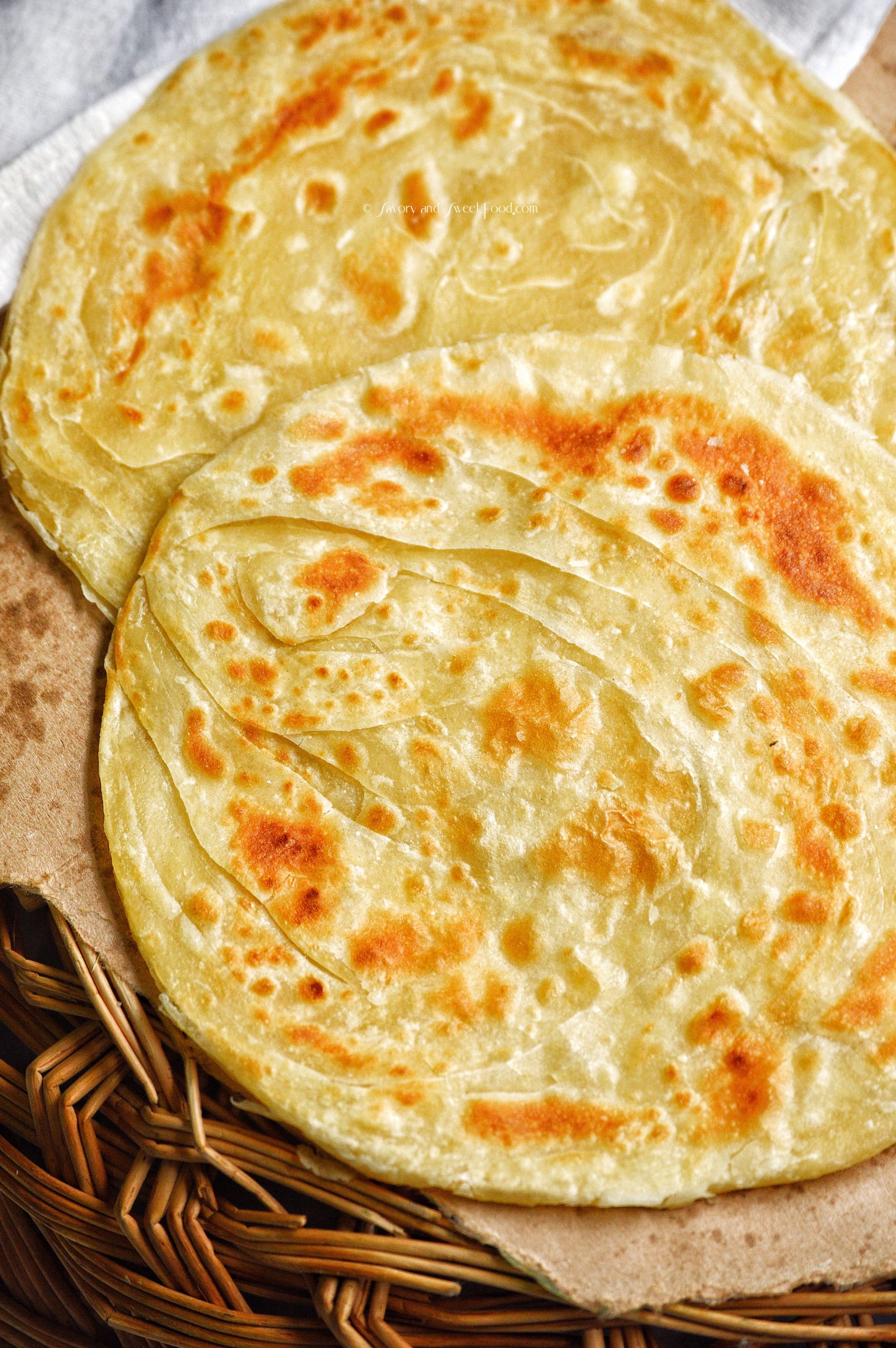 This recipe is almost completely adapted from a Youtube channel named Lively Cooking. I knew that it would be the perfect recipe, exactly the type I was looking for. If you cannot understand the steps clearly from my description, you can check out her video here. Thank you, Lively Cooking for this awesome recipe.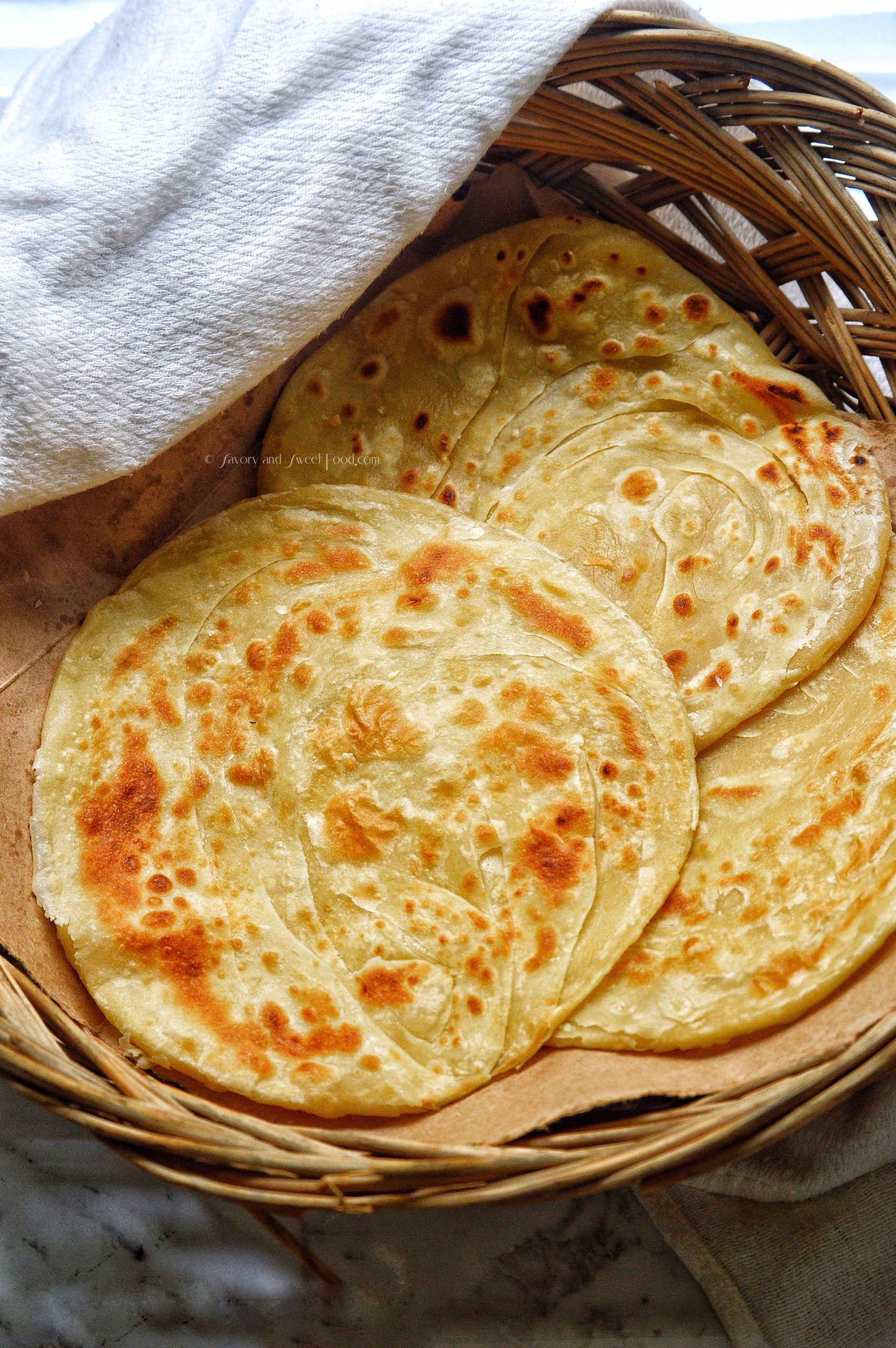 I made this last week here and it got over in no time. Everybody loved it. Give it a try. I'm sure you'll like it too.
INGREDIENTS:
1 kg

all purpose

flour

2 tsp salt

3 tsp sugar

2 tbsp milk powder

½ tsp baking powder

3 cups water (room temperature)

2 tbsp oil

2 tbsp ghee

2 tbsp flour
NOTES:
If you are making bigger parathas, (about 8-10) this flour paste measurement would be enough, but if you are making smaller parathas (about 20) this amount wouldn't be enough. You may have to make double the amount of the paste ingredients.
DIRECTIONS:
In a bowl, add flour, salt, sugar, milk powder and baking powder. Mix well.

Pour water little by little and mix. Start with 2 cups of water. Add remaining accordingly. Mix well until everything comes together. If the dough is too sticky, add little flour. It should be soft and not very hard. Rub with oil and let it rest covered for 10 minutes.

Add oil and knead well for about 5-10 minutes. The dough should be soft and smooth.

Oil it, cover and let it rest for one hour.

Make medium or small sized balls. With small balls I got 20 parathas. Usually Pakistani parathas are very big.

In a small bowl, mix together 2 tbsp flour and ghee and make a paste.

Roll out the dough and spread the ghee paste all over it.

Fold it in half and spread the ghee paste on top.

Twirl the dough like a rose shape as

shown

in the picture.

Press it down and repeat the same with all the other dough balls.

Roll out each dough balls into a medium thin paratha.

Place it on a medium hot tawa or pan. The flame should be at medium high.

Apply ghee on both sides and cook until there are golden brown spots on both sides of the paratha.

After cooking 3-4 parathas, while it is still

hot, stack

them one on top of the other and crush the parathas to see the layers more clearly. This is not required, but I like to do it.

Stack them one on top of the other to keep them soft in a

hot

pan.