Vellappam/ Palappam/ Appam or Lace hoppers is a type of pancake made with fermented rice and coconut batter. It is a common dish in Kerala. It is also very popular in Sri Lanka and Tamil Nadu.
This is a foolproof recipe to get the softest vellapam with a very crispy border each and everytime. You won't believe it, I have been trying to get this texture to my appams for so long. Did a lot of trials and hurrayy! I finally got the correct recipe.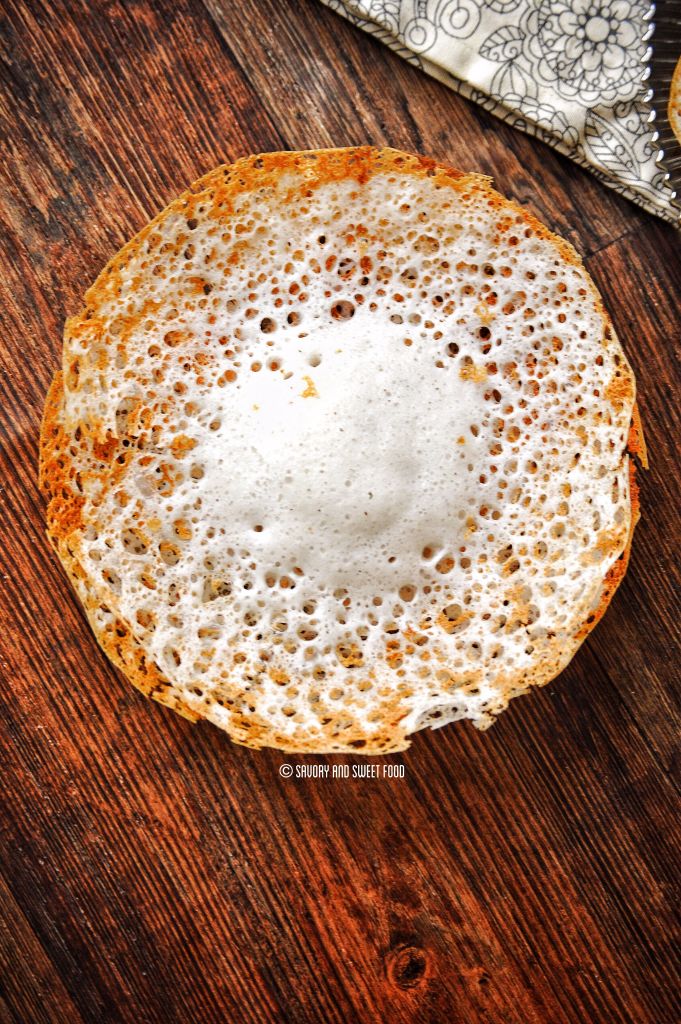 I make appams very often at home because my husband loves it very much. His favorite food I can say. He really likes to have vellapams with coconut milk and sugar and I prefer to have it with potato stew or chicken white curry (the recipe of which I will post very soon…it is absolutely yum).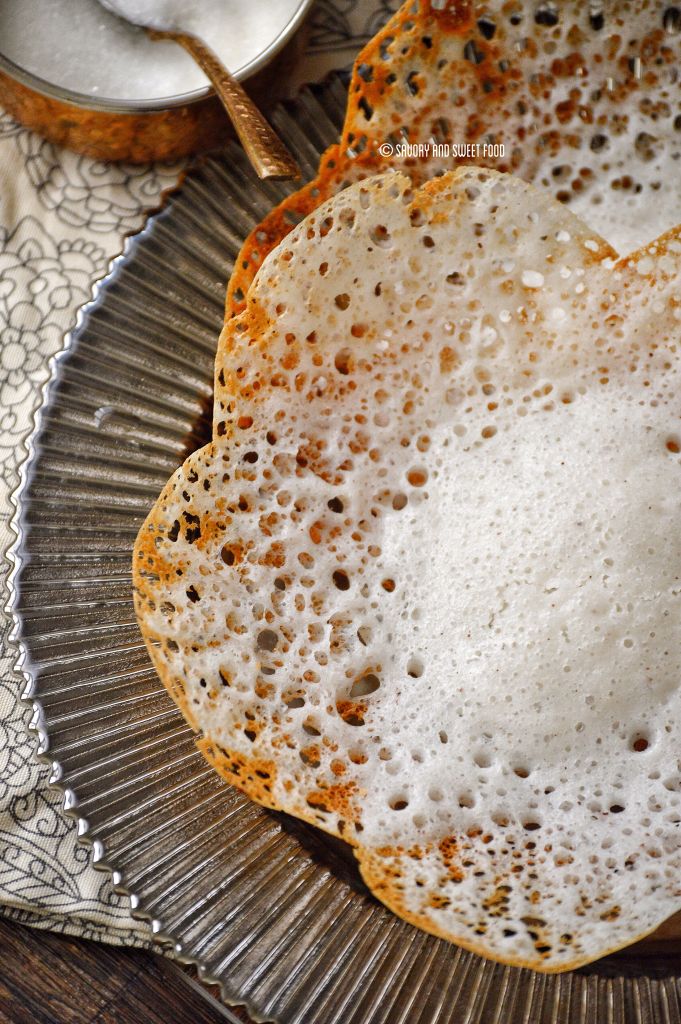 For those of you who haven't heard of vellapam ever before, this is a sort of pancake prepared in a specific pan made just for this named "appachatti", which is a round pan with a concave centre and wide sloped edges (shaped like a bowl). It can be non-stick or cast iron pan.
The batter mainly has raw rice, cooked parboiled rice and grated coconut. The batter is then fermented with yeast. It is cooked only on one side by covering it. The center part with be thick, fluffy and spongy and the border will be lacey, crisp and golden brown in color. It is a very different type of pancake and it tastes awesome. Please do give this recipe a try.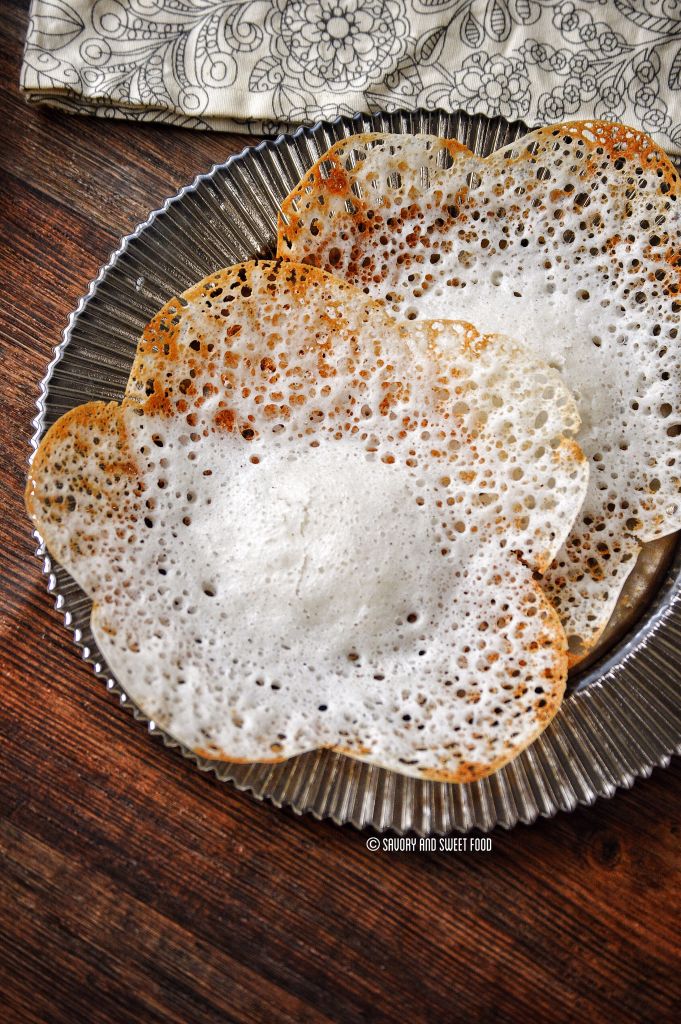 INGREDIENTS:
1 cup raw rice (soaked for 4-5 hours)
1 cup cooked parboiled rice
1 cup grated coconut
1/4 tsp instant yeast
1 1/4 cups water
1 tsp sugar
salt to taste
NOTES:
I usually keep the batter to ferment inside my oven (without turning it on of course 🙂 )
Adjust the quantity of water added according to the type of rice you are using. The batter should be a little loose (not too much, or the center won't set fast).
You can add more sugar if you want. Adding more sugar will help the border of the appam to get golden brown fast.
Batter can be refrigerated for 2 days. You just have to bring it to room temperature before using it again.
DIRECTIONS:
Drain the soaked rice. Grind together drained raw rice, grated coconut, cooked rice and 3/4 cups of water to form a smooth batter.
Pour this into a bowl. Next add sugar, yeast and remaining water and mix well with a spoon or whisk.
Cover the bowl and let it ferment for about 5-8 hours in a warm place (depending on the weather conditions) until almost doubled in volume.
Add salt to it and stir gently. If you don't have time use it right away or else keep for 1/2 an hour more. The batter with be light and foamy.
Heat the appachatti, rub with oil if you are using cast iron pan but you can skip this step if you are using a non-stick appachatti.
Gently pour in a ladle full of batter into the pan.
Immediately swirl the pan to spread the batter in a circle. Cover and cook on medium flame till the edges turn golden brown and crisp.
Remove the appam from the pan and serve hot.
[yumprint-recipe id='210′]