This most amazing appetiser, Fried Chicken Popsicles are made by combining chicken mince with lots of different spices and veggies, and then coating it with corn flakes crumbs and deep frying it to a golden perfection.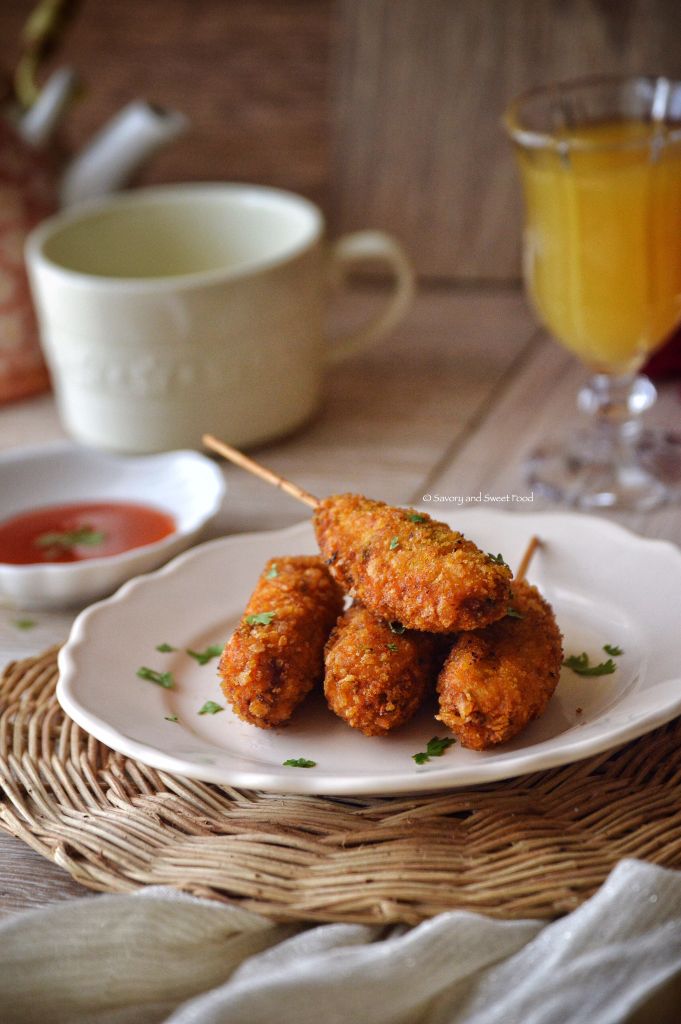 Bite sized finger foods are always a hit in any party, and if it is on a stick, it looks cool too. I had this scrumptious appetizer last week from an Iftar party at my sister in law's place. I took one bite of it and I knew that this will be definitely coming in my blog.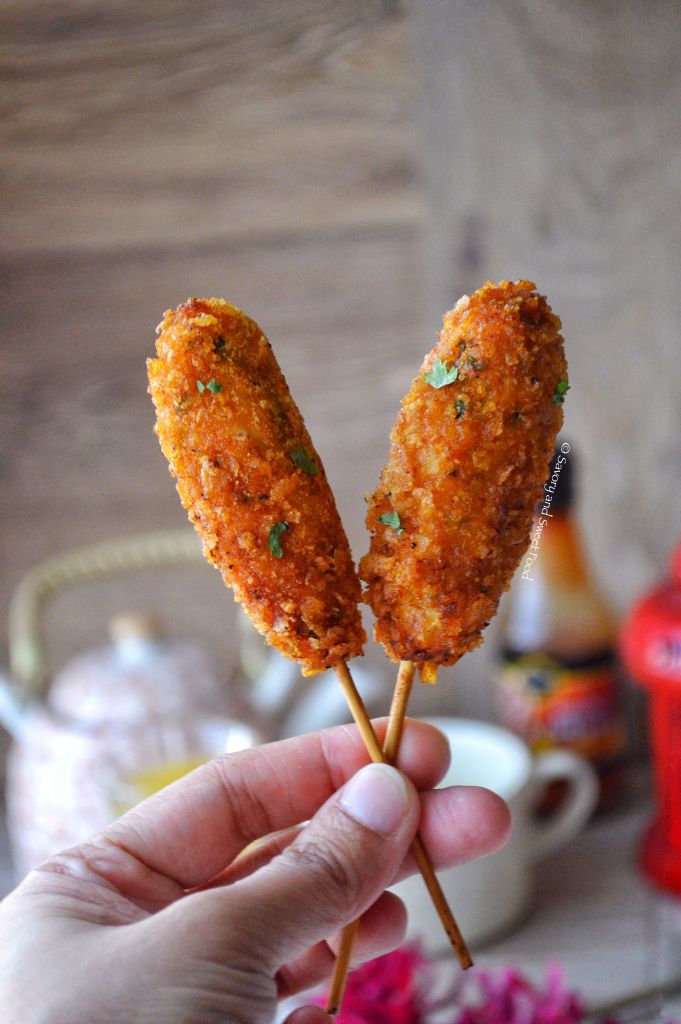 All thanks to Shabana for this flawless recipe. She did contribute a loot to this blog, and those were perfect, no-fail recipes too and loved by all of you. For those who have missed it, check out this rich and creamy
Umm-Ali
, this decadent
Layered Chocolate and Custard Pudding
and also this delicious
Chicken Kabsa
.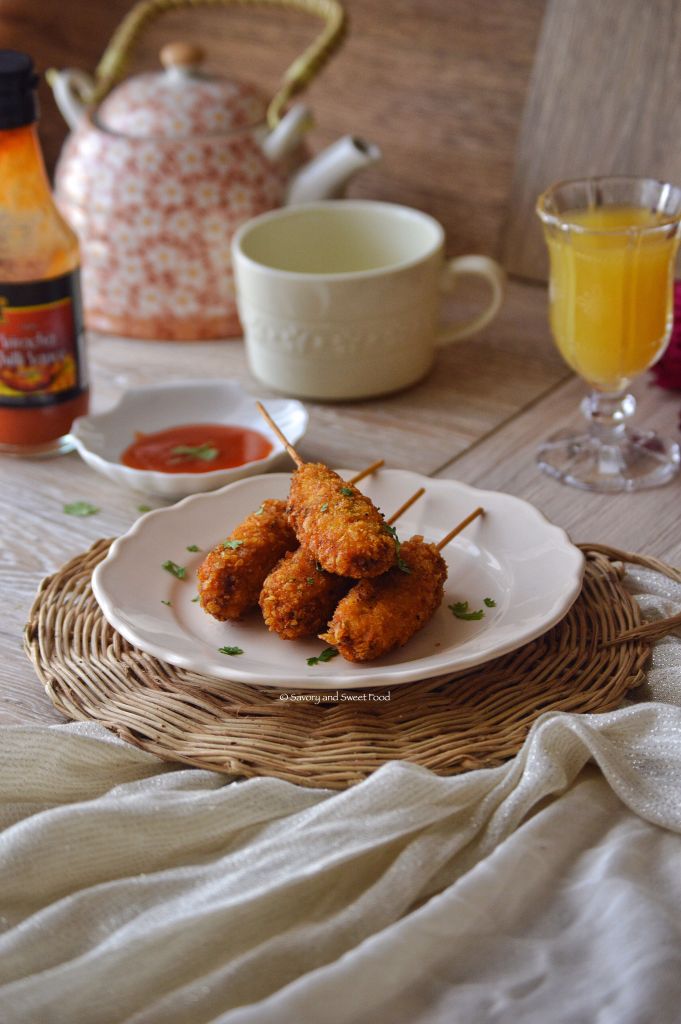 These popsicles can be made into poppers too. For that make small round shaped balls, fry it and serve it with a toothpick. But since I already posted a
Chicken Popper
recipe before, I decided to change the shape of this and call it popsicles. 😉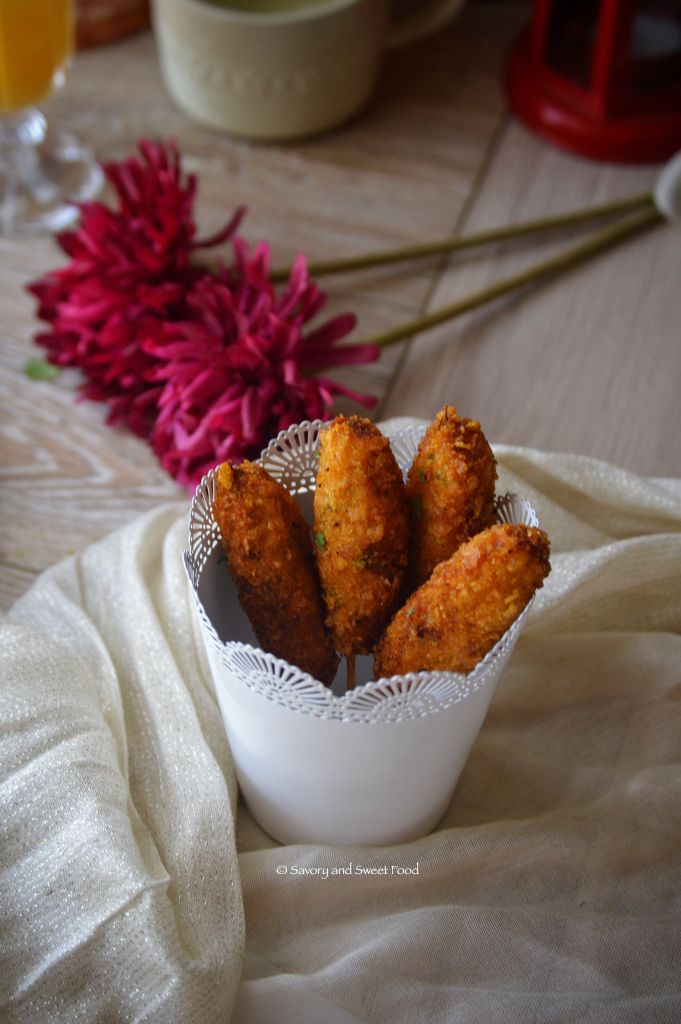 These tasted very good with my favourite sweet chilli sauce, but you can serve this with ketchup or chilli garlic sauce too. Either way, these chicken popsicles are just so succulent, crispy, flavourful and such a treat to the entire family, including the picky eaters. Please do give this a try, I am very sure that you will give this a thumbs up. Enjoy!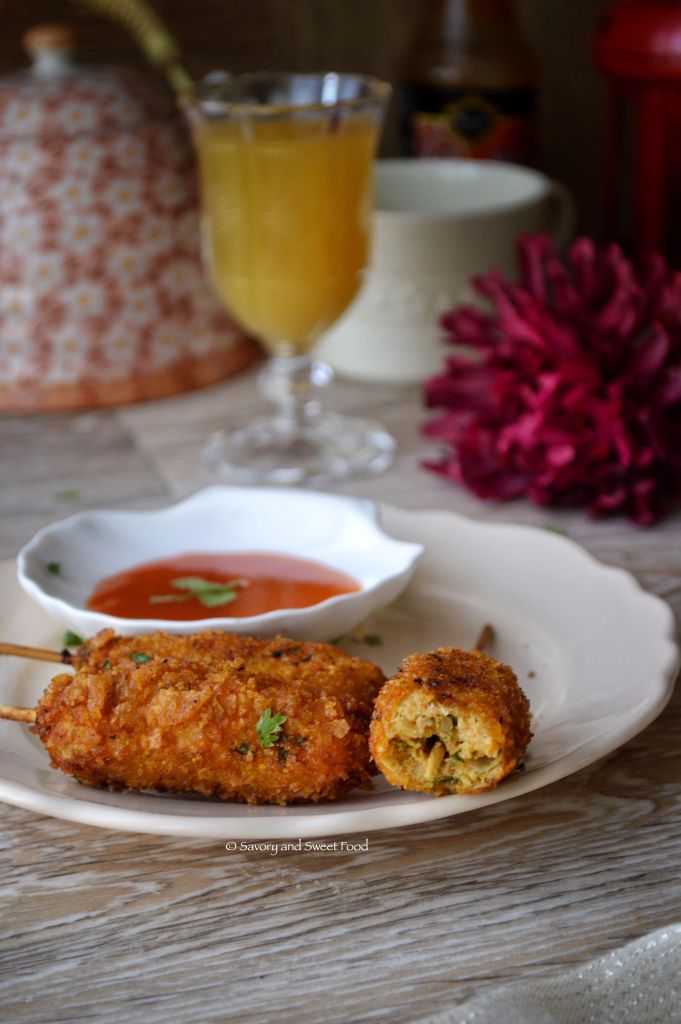 INGREDIENTS:
200 grams minced chicken
1 medium sized onion chopped
1/2 cup grated carrot
half a bunch of coriander leaves
1 tsp soya sauce
1 tsp sweet chilli sauce/ red chilli sauce
1 tsp red chilli powder
1/4 tsp turmeric powder
1 tsp ginger garlic paste
1 tbsp cornflour
salt to taste
2 tsp cornflour dissolved in 3-4 tbsp water
Crushed cornflakes as for coating the popsicles
Oil for deep frying
NOTES:
Be careful when adding salt as the soya sauce will have salt in it.
You can make this into small balls too.
Make sure that the chicken mince doesn't have water in it, i.e it should be pat dried.
The chicken mince mix would be a little loose and so sometimes it won't stay on the stick making it difficult to dip in cornflour mix. That is why we are freezing it.
DIRECTIONS:
Combine all the ingredients from chicken till 1 tbsp cornflour (except the cornflour water and cornflakes crumbs) together in a bowl. Mix well.
Make oval shaped patties out of the chicken mix. Make sure that it is not very thick, make thin seekh kabab type patties. Prick medium sized skewers into this like a popsicle or a lollipop. Place this on a cling film covered surface.
Freeze this for about 1 hour.
Take it out and dip it in cornflour mixture, and then in crumbled corn flakes mix.
Freeze again for about half an hour or more.
Deep fry on medium low heat for about 10 minutes till perfectly cooked and the crumbs become golden brown in colour.
Serve immediately.
[yumprint-recipe id='181′]