Store bought chocolate swiss roll is layered with a rich blend of custard, whipping cream, cream and milk and topped with a thick chocolate sauce. Beautiful!!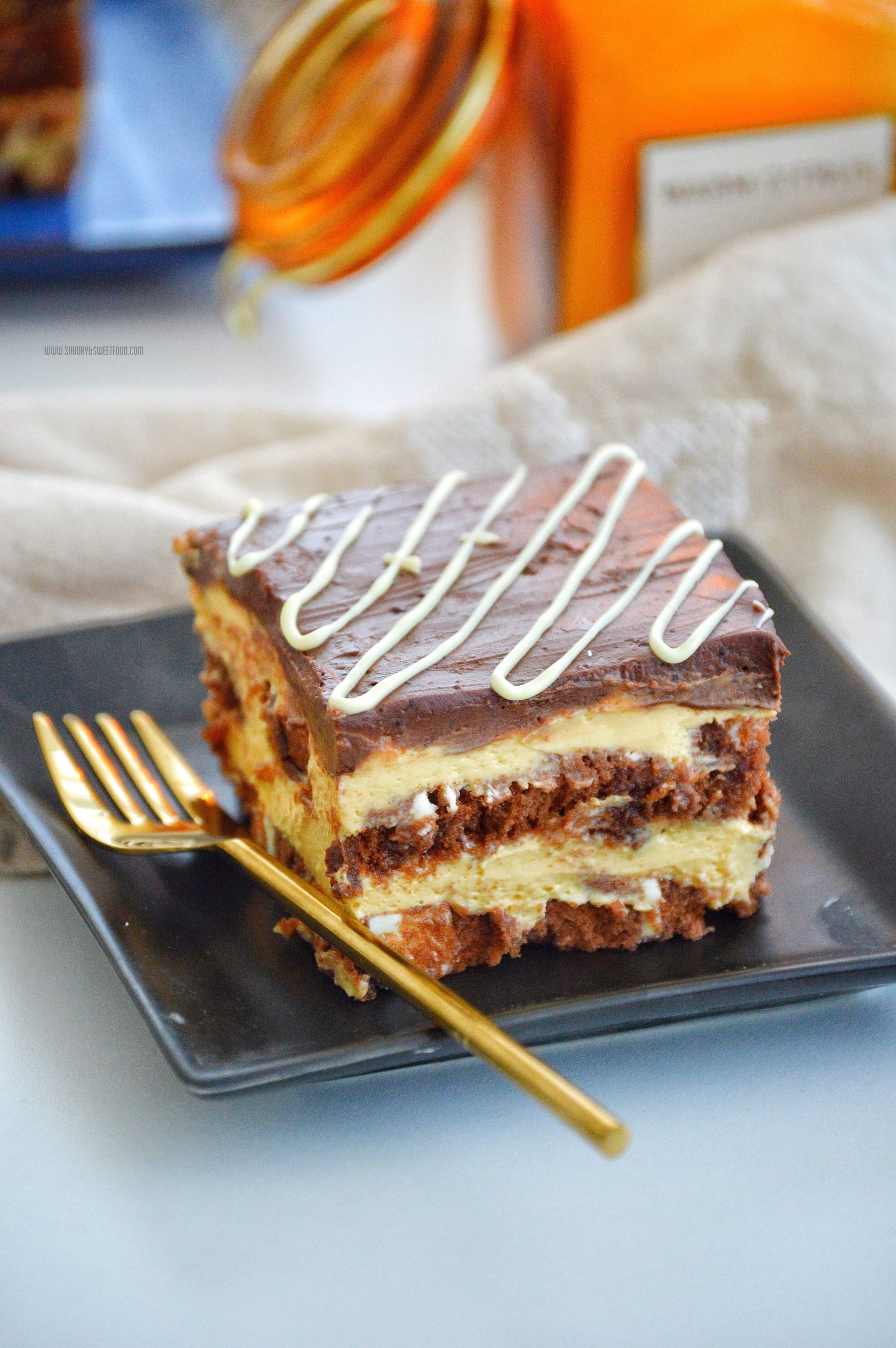 Ah, this decadent pudding—the ultimate go-to comfort dessert. There is no end to yummy goodness in this stacked dessert. This is a never fail recipe, which is why I always choose to make this pudding whenever there is any party at home. Each time I get better and better response for this one. Guests would keep coming asking for more. And that makes me feel soooo happy and soo proud of myself.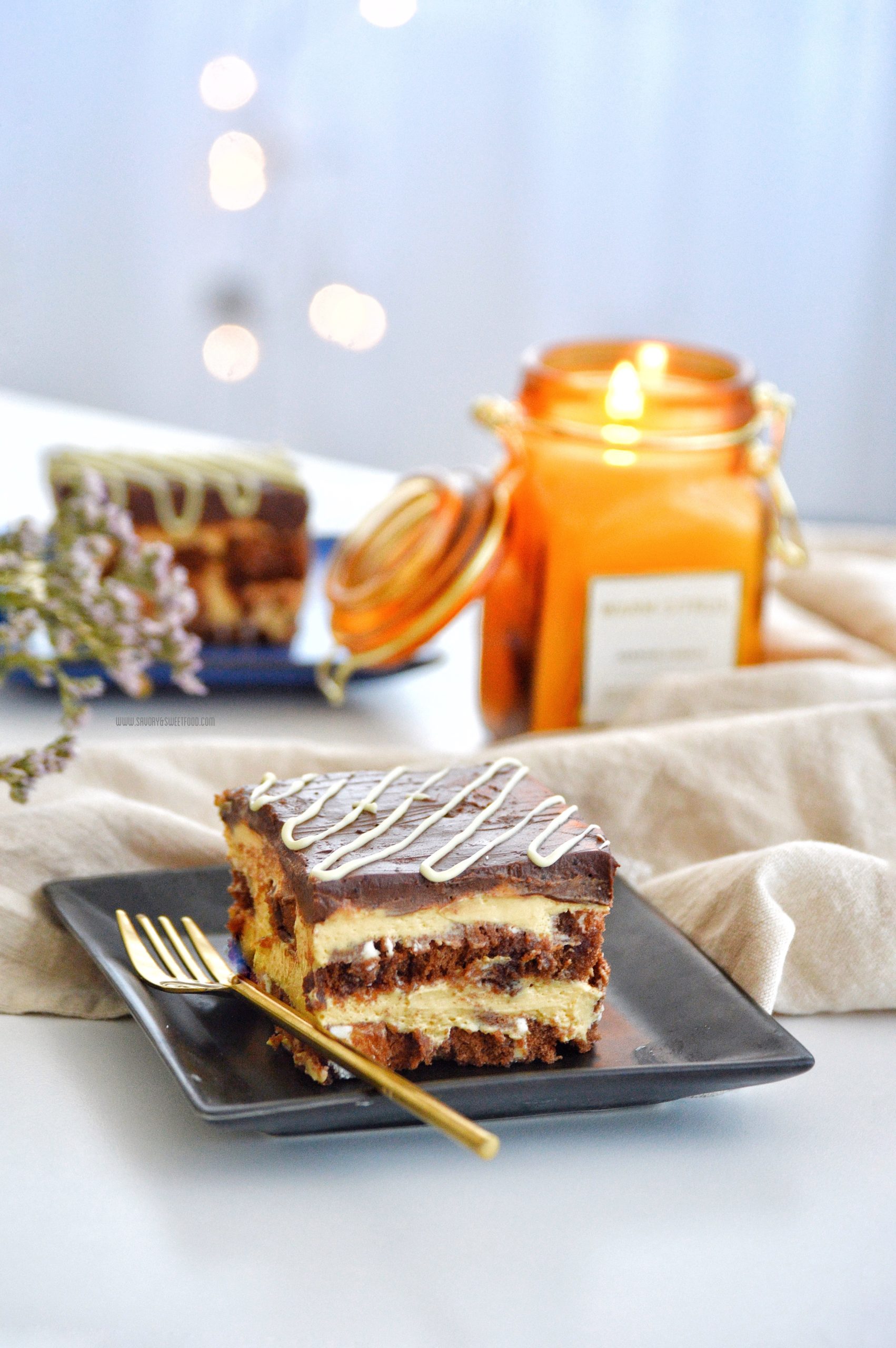 Well, all the credit goes to the same person who taught me how to make Umm-Ali, who is Shabana, my sis in law. Thanks a tonn for this amazing recipe ammayi. 🙂 Shabana got this recipe from her sweet sister, Sajna and i think she got it from her gorgeous sis in law, Razeena. I am thanking all the three of them. Now I am passing it to you guys. This is perfect for any office party, family reunion, children's birthday party and so on. So easy to make, yet soooo drool worthy. With the rich chocolate cake and the custard and the chocolate sauce, everyone will love you for this pudding. Do try it and enjoy.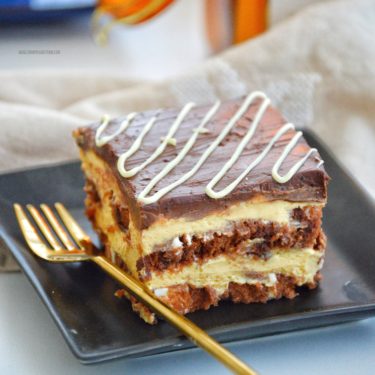 Layered Custard and Chocolate Pudding
Ingredients
INGREDIENTS
375

g

chocolate swiss roll
For the custard layer
160

ml

or 170g evaporated milk

1 small tin

340

g

nestle cream

2 tins

72

g

whipping cream powder

2 sachet dream whip

50

g

caramel custard powder

1 sachet
For the chocolate sauce
1

cup

nesquik powder

170

g

nestle cream

1tin

35

g

melted butter
Instructions
DIRECTIONS
Make thin slices of the swiss roll cake and place half of it at the bottom of the dish.

Blend all the ingredients for the custard layer in a blender for 1-2 minutes.

Pour half of this mixture over the cake layer.

On top of the custard mixture, again layer with the remaining sliced swiss roll.

Pour the remaining custard mixture.

Make the chocolate sauce by whiskinfg up all the ingredients for chocolate sauce, till you get a smooth texture. Pour this on top of the prepared pudding and spread it evenly.

Refrigerate for 5-6 hours or preferably overnight.