Bread Kanafa, is an easier version of the traditional kanafa. Here instead of the kanafa dough, bread crumbs are used. Instead of the akawi cheese, I filled the dessert with thick cream and mozzarella cheese. Bake this till golden and crisp and serve with a thick and fragrant sugar syrup and devour.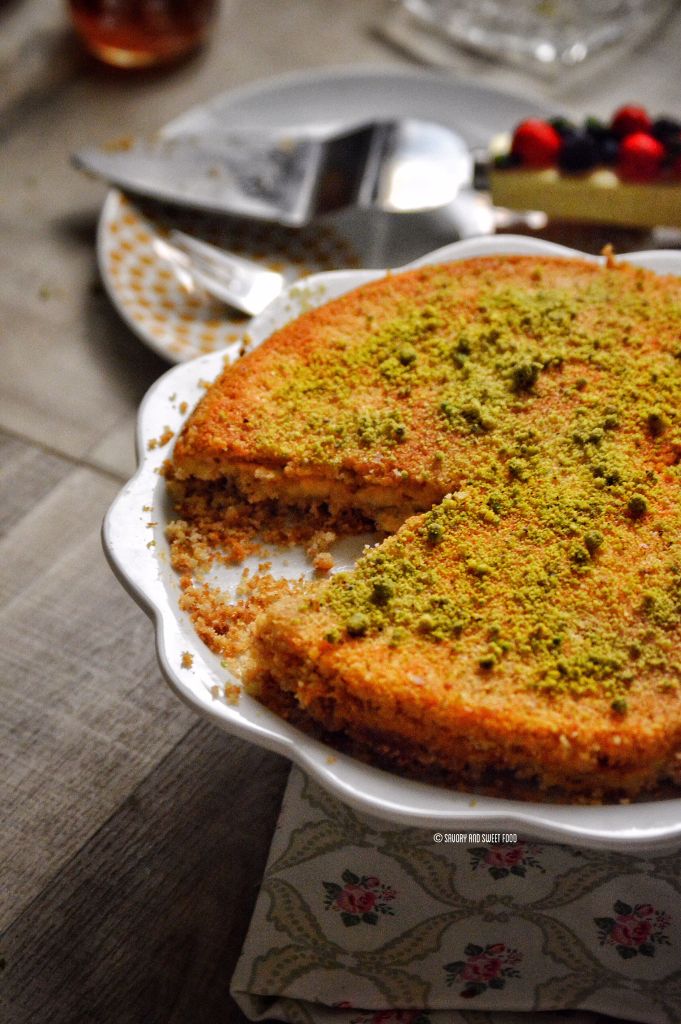 Ramadan has stepped into its last ten days, the real golden days are here. I really hope I can utilise this time to the fullest, increase my duas as you know Dua is our weapon. Try to make dua even when your times are good, so that when you go through a bad time, your duas will be answered.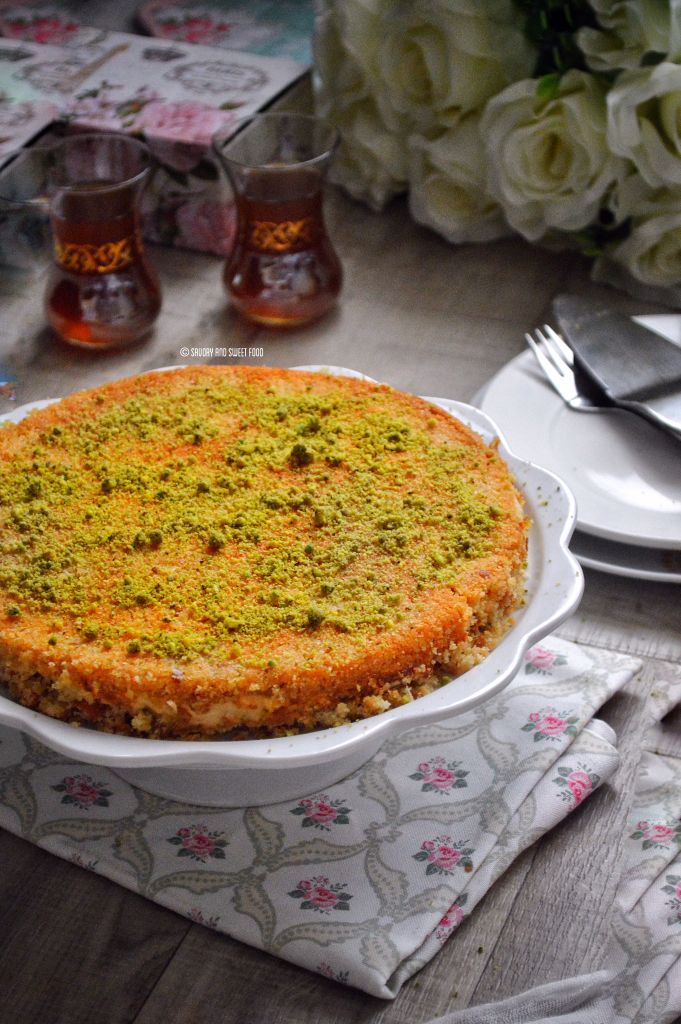 I read this phrase from a blog named sisters-magazine and I loved it. They have a post where they mentioned some of the best duas to be recited during Ramadan or just any time of the year. I have saved it, Im sure I will get benefitted a lot from it. You guys check it out too. Here is the link. 🙂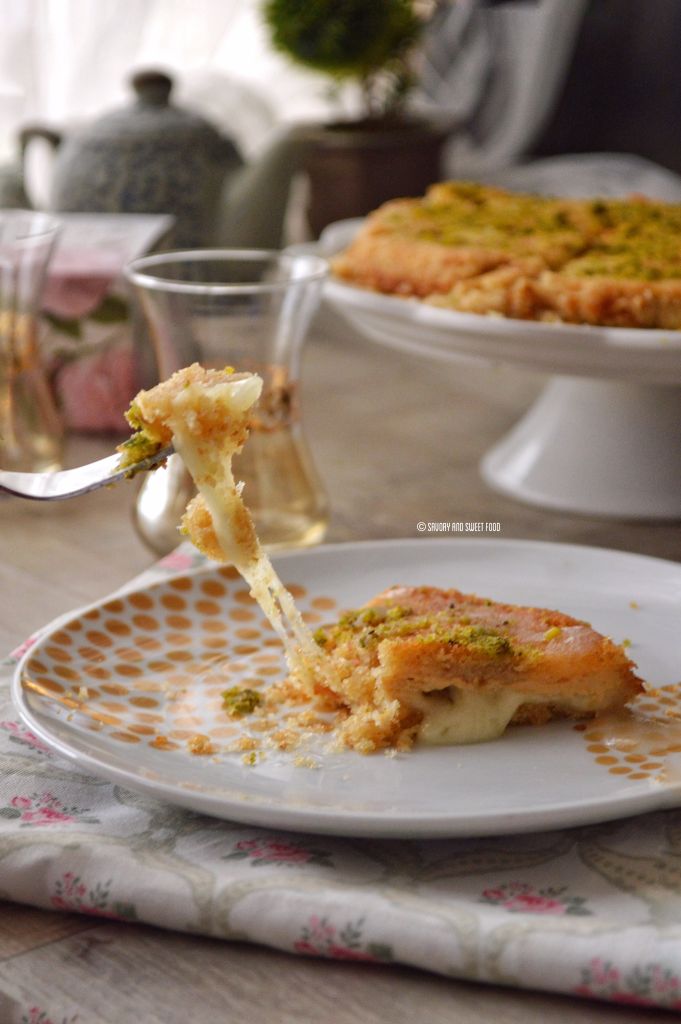 Now to our recipe of Bread kanafa. Kanafa is a Ramadan tradition. For some reason it feels so comforting when having this dessert during iftar. Maybe its because of its light taste or maybe the sugar syrup. Hard to find out the reason, but Ramadan and Kanafa go so well together.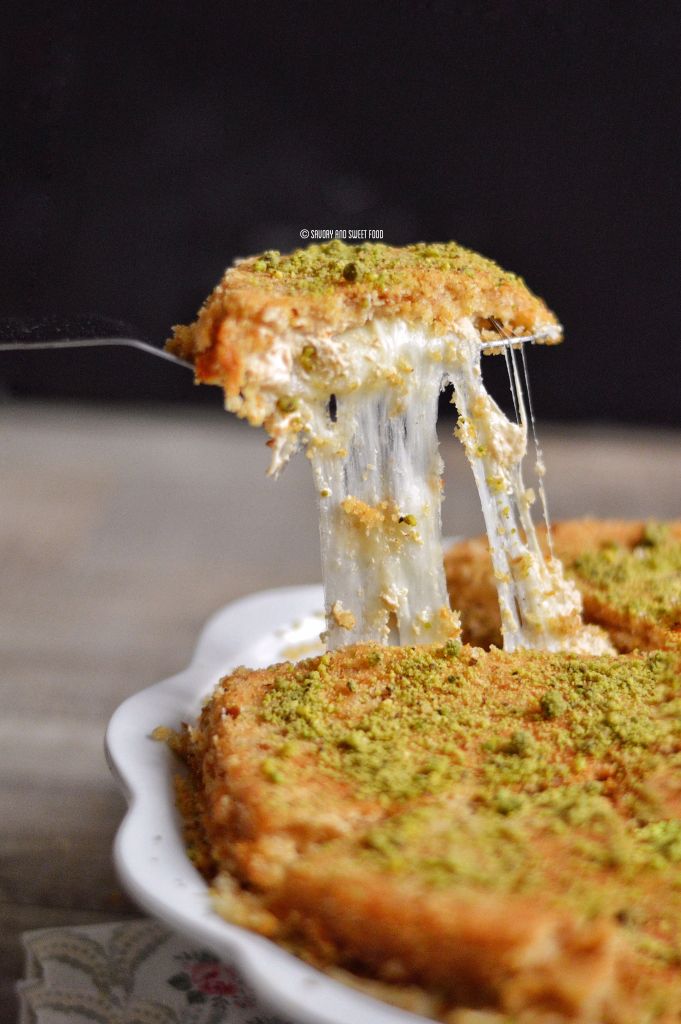 It is very difficult to figure out when and where kanafa was originated exactly. But it looks like the entire Middle East have played a role in perfecting this 'Queen of Arabic Desserts'. Nowadays you get a wide variety of Kanafas– Kanafa cheesecake, Chocolate Kanafa and I have even come across red velvet Kanafa.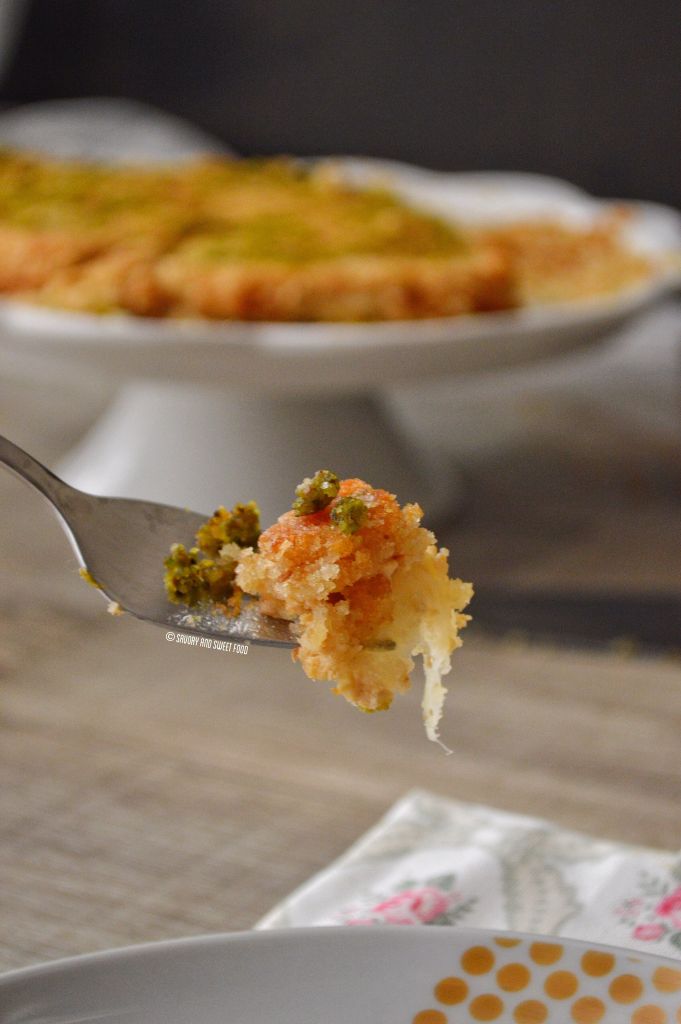 But after tasting it all I still feel the traditional Kanafa with the akawi cheese tastes the best. What I have for you all today is kanafa made with bread. It is too easy to prepare this and it sure does taste a lot like the traditional one.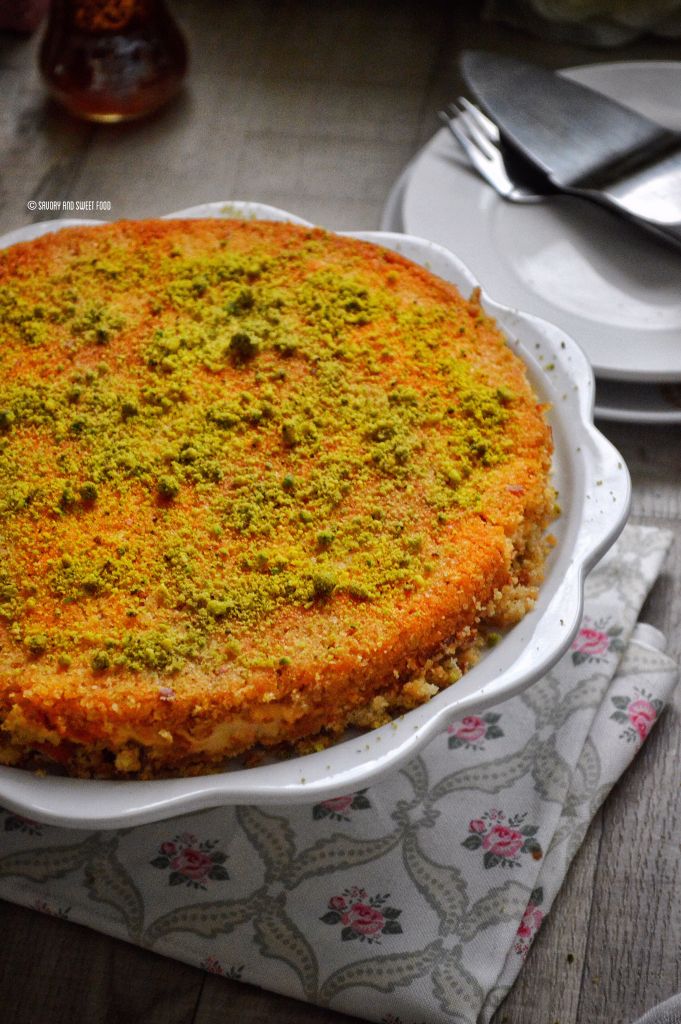 I had prepared this post some time back but I was lazy to edit the video. But I wanted to post this during Ramdan. So here is the super easy recipe along with a video. Please do watch it in HD. Hope you all like it. 🙂 Check out my old post of Kanafe Na'ame made the traditional way with kanafa dough
here
.
INGREDIENTS:
1 loaf sliced bread
100g melted unsalted butter
Thick Cream
Mozzarella Cheese
Ground pistachios
For the Sugar Syrup:
1 cup sugar
1/2 water
1 tsp lemon juice
1 tsp rose water
1/2 tsp orange blossom water
NOTES:
This tastes best when eaten right after you take it out of the oven as the bread will be crispy. But you can have it later too. You just have to heat it a little bit so that the cheese melts. It will taste the same but the bread won't be very crispy.
DIRECTIONS:
Trim the sides of the bread. Process it till you get fine crumbs.
Mix the butter well with the bread. (It is best if you process the butter and bread crumbs together in a food processor, the butter will be distributed evenly and the crumbs will be well separated)
Line a 9″ or 8″ baking pan with baking paper or just grease it very well with melted butter or cooking spray.
Place a layer of the bread butter mixture.
Spread a thin or thick layer of cream (as you like).
Sprinkle shredded mozzarella all over.
Place the remaining bread mix on top.
Bake in the oven for 15-20 minutes on 180C or till the top and bottom becomes golden brown in color.
Sprinkle ground pistachios all over. Cut it into pieces and serve. Then pour sugar syrup over it and enjoy. Serve immediately.
To make the sugar syrup:
Place the sugar and water with lemon juice in a sauce pan.
On high heat stir till the sugar gets dissolved.
Once it comes to a boil, reduce heat to low and simmer for not more than 10 minutes. Turn off heat and pour rose water.
[yumprint-recipe id='182′]