This Peri Peri Chicken is tender, spicy and loaded with flavor! Since I've added Indian spices to it, this version of peri peri chicken is the ultimate grilled chicken recipe you will ever need.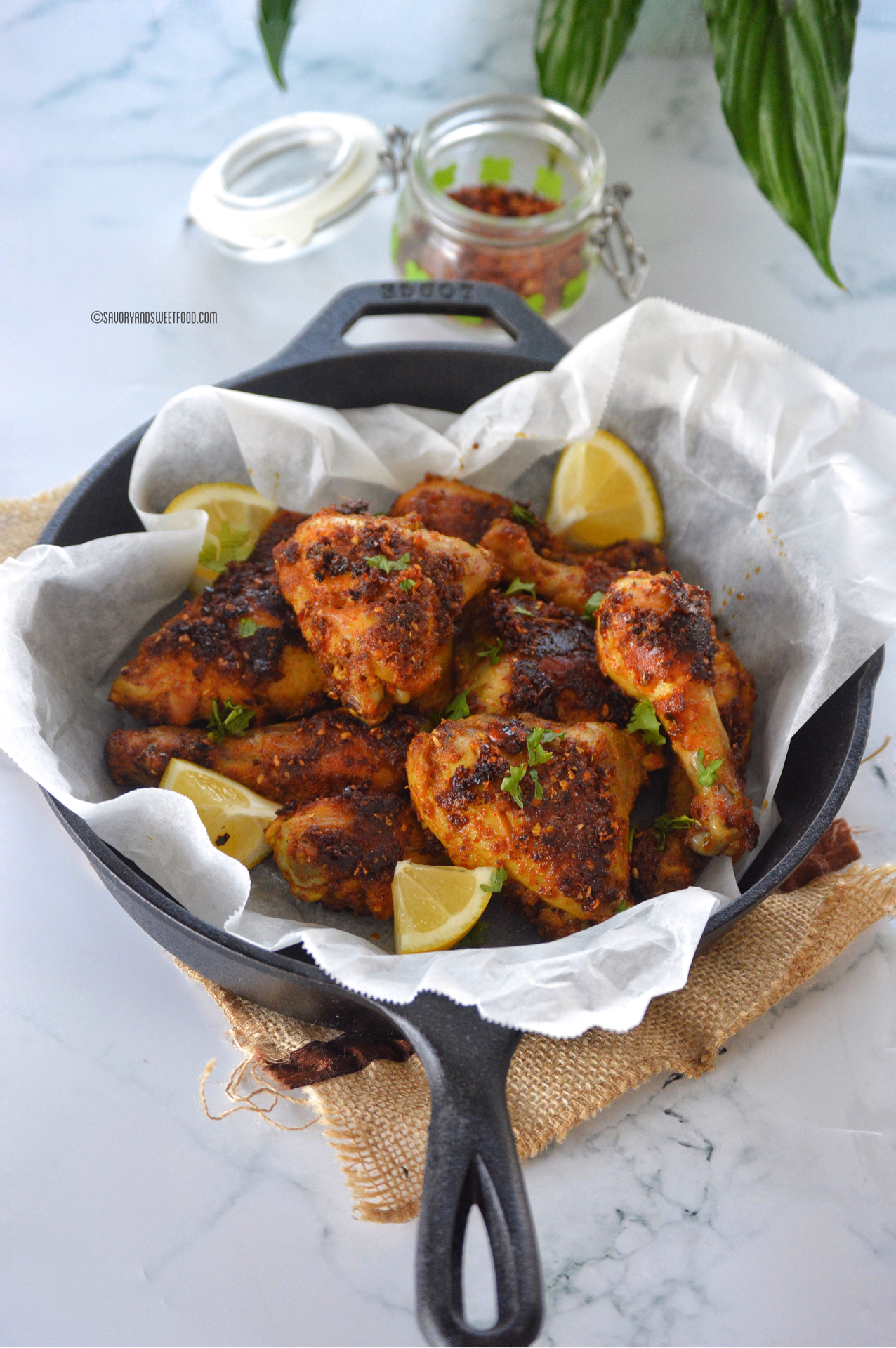 Today, I'm sharing the recipe of these super spicy Peri Peri Chicken that are the perfect companion to all your summer grill plans. I have to say in the begininning itself that the entire credit for this recipe goes to the original owner of the recipe Fadwa's Kitchen . It was my sister (Ethatha), who shared the recipe link with me. I knew that if Ethatha said it is nice, it would definitely be the best and it sure was.🤤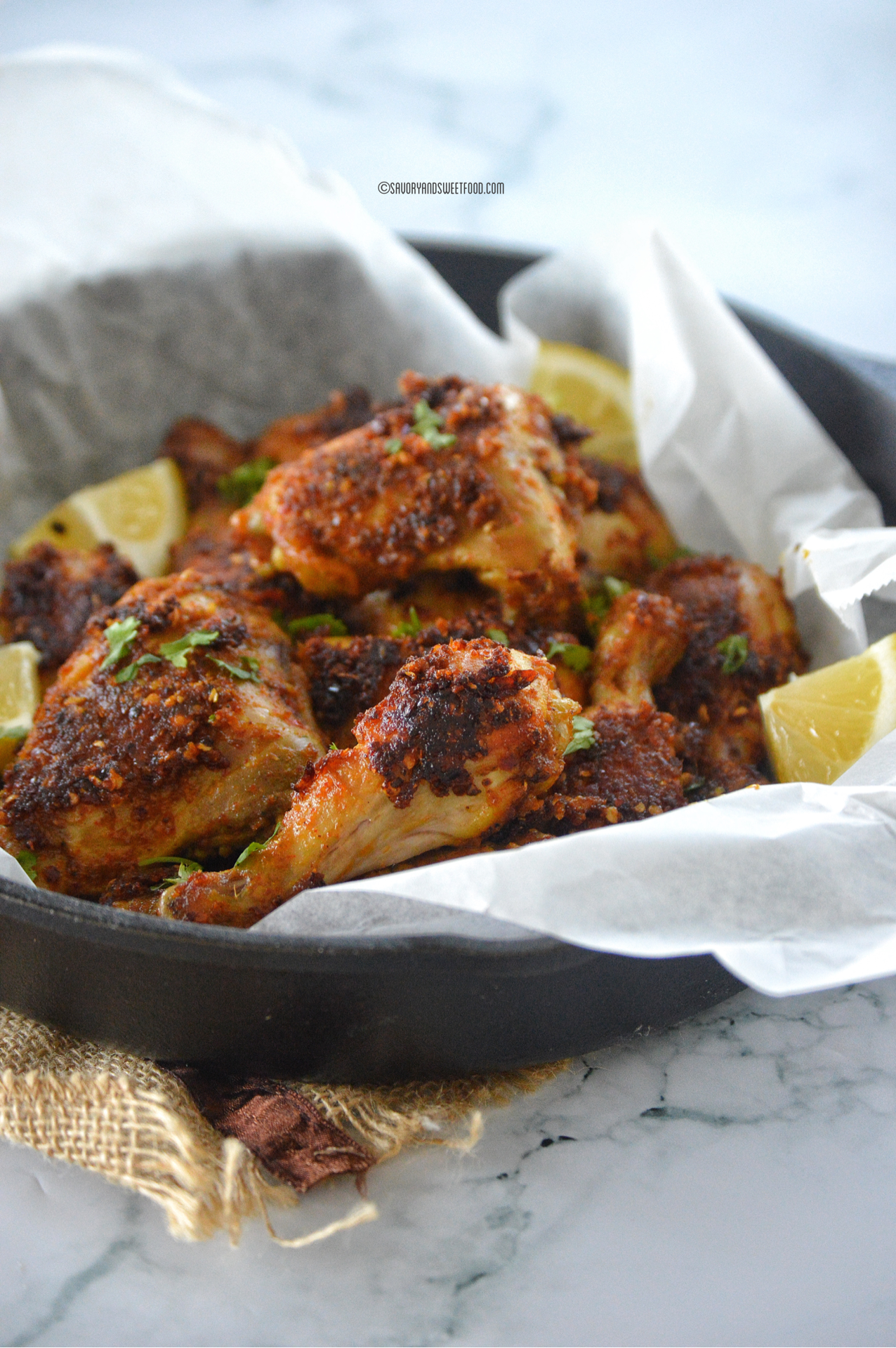 I prepared using the exact same recipe, but I just reduced the quantity of the red chillies. Even though this grilled chicken was more on the spicy side, my kids loved it a lot. I have already posted a Peri Peri Chicken recipe before and that is a fantastic recipe too. Check that out here. This is a little different because of the Indian spices that is added here. The whole coriander, cumin etc gives it a very unique flavor. It is too good. Give it a try.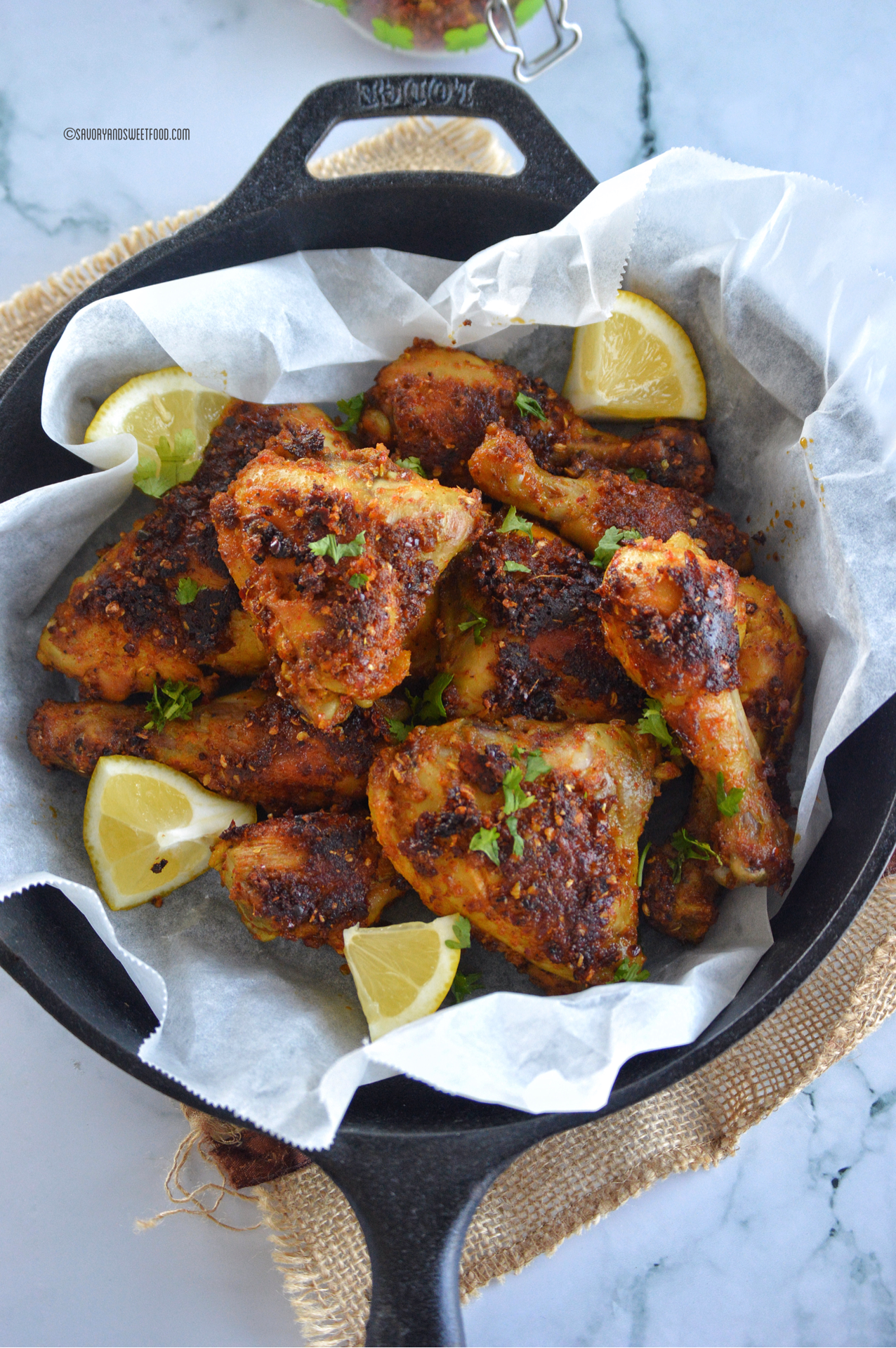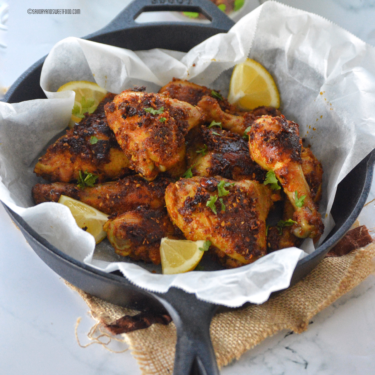 Peri Peri Grilled Chicken
Ingredients
To grind-1
17

Grams

Ginger

35

Grams

Garlic

A handful

Mint Leaves

1

Green Chilly

Salt to taste

4-5

Tbsp

Lemon Juice
To grind-2
1

Tbsp

Whole pepper corns

¼

Tsp

Turmeric powder

1½

tbsp

Whole coriander seeds

1

Chicken stock cube

¼

Tsp

Cumin Seeds

¾

Tsp

Garam masala powder

1½

Tbsp

Rice powder
Other Ingredients:
1

Kg

Chicken

Washed and drained

15

Dried red chillies

Coriander leaves

2

Tbsp

Oil
Instructions
In grinder, add all the ingredients listed under 'to grind-1'.

Add this paste to chicken and let it marinate for 2 hrs to overnight. (Important step)

Now, its time to grind the ingredients listed under 'to grind-2'. In a dry grinder, add pepper corns and grind it. Add the other ingredients and grind it all together.

Powder the red chillies and add it to the chicken along with the oil.

Chop the coriander leaves finely and add that to the chicken as well.

Grill the chicken by basting the chicken with oil in between.