A traditional Portuguese dish, with a spicy marinade. Goes well with salad, rice or fries.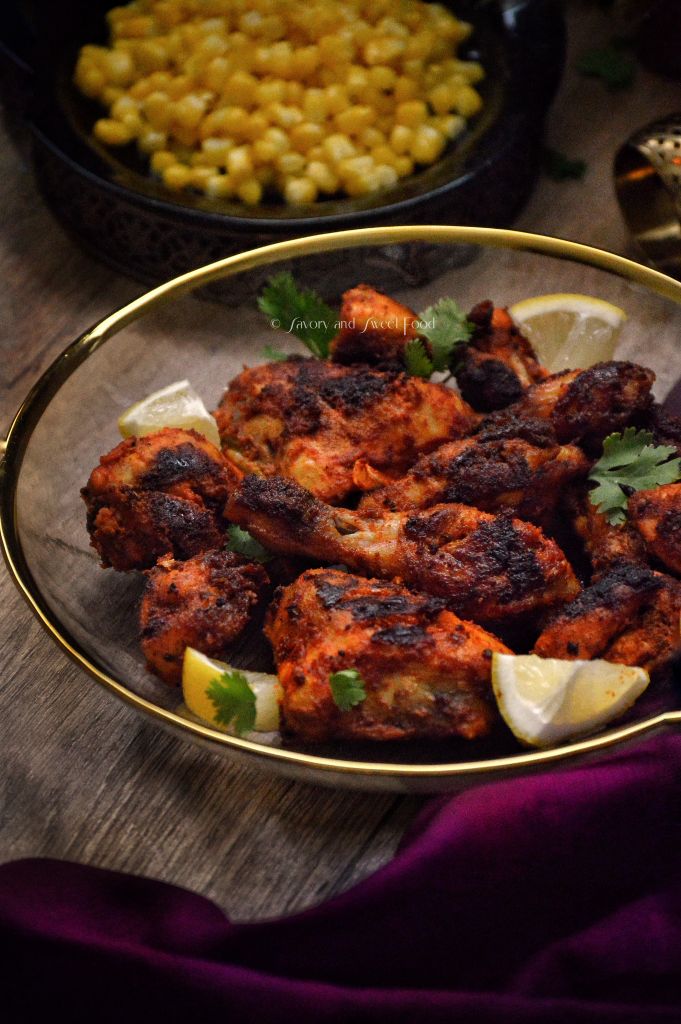 Peri-Peri chicken always screams Nando's to me. Peri-Peri means Bird's Eye Chilli. The secret of Nando's grills is their Peri-Peri Sauce, which has to be made with these chillies. But since I didn't have these chillies with me, I added a teaspoon of red chili powder and it tasted good too.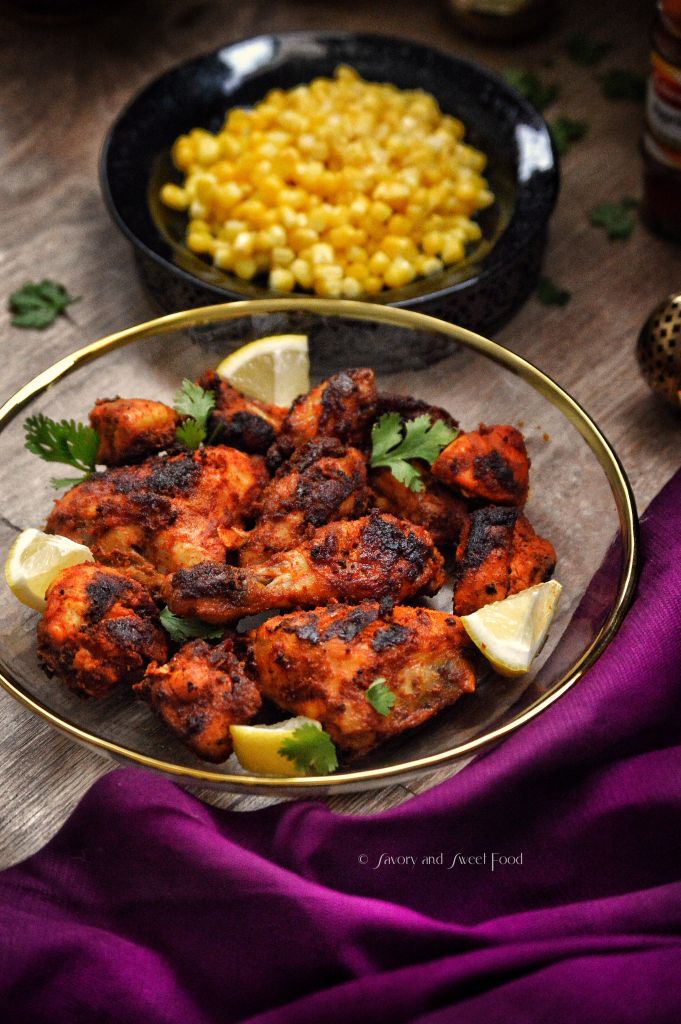 I have been to Nando's only twice and both the times I enjoyed their chicken so much. As I enjoy spicy food, I became a big fan of Nando's , mainly their Peri-Peri sauce. But sadly, this restaurant chain is not there in Kuwait. But I do get the Nando's Peri-Peri sauce here easily in the grocery stores. I love it. I have it with samosas, in sandwiches, with pizza and sometimes in my rice too.:D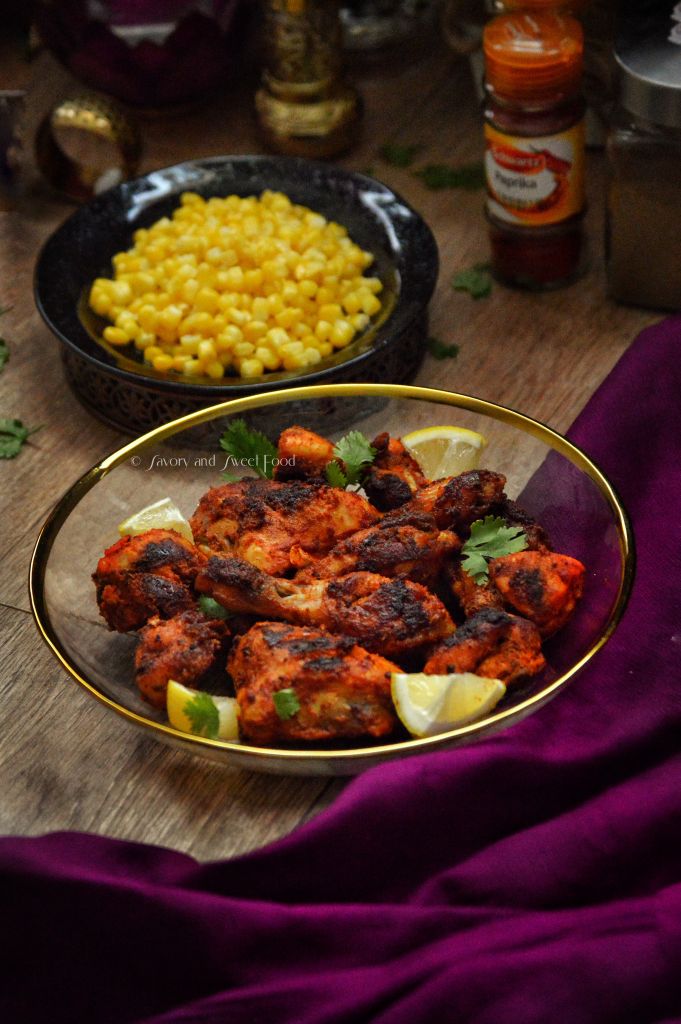 Traditional Peri-Peri marinade also has red bell peppers, bird's eye chili peppers, cilantro leaves. I randomly added paprika instead of the bell peppers, red chili powder instead of chili peppers. Im hardly an expert, so I do not claim that this is the most authentic Peri-Peri you'll ever eat, but this is surely going to be my go to recipe.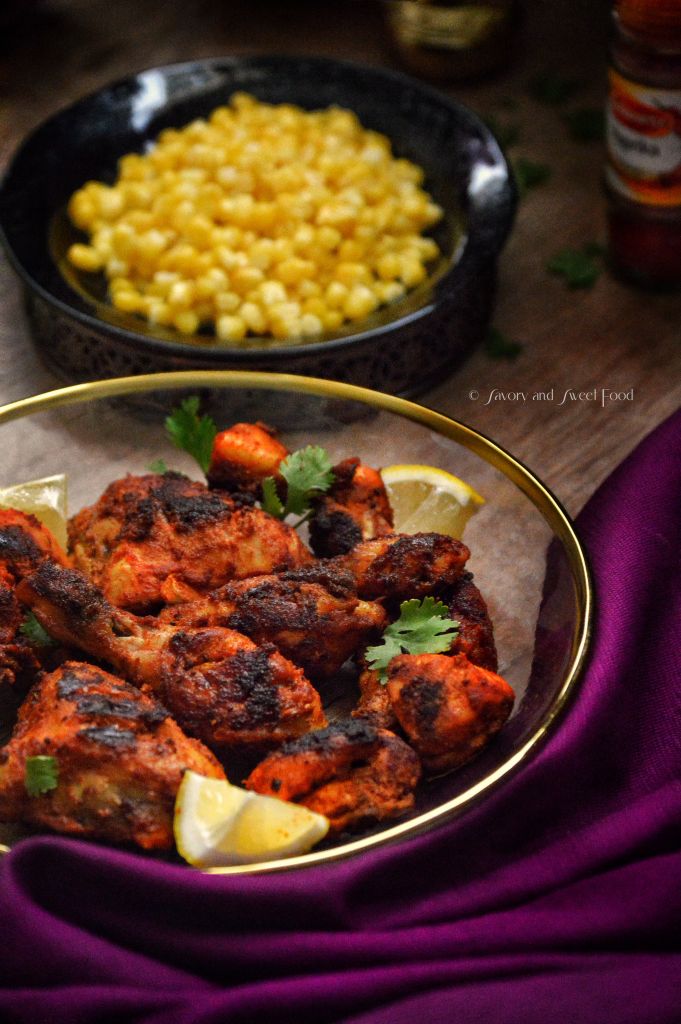 Cooking Peri Peri chicken is a breeze because all you have to do is marinate the chicken with all the ingredients and grill. The best way to cook the chicken is by grilling on a barbecue to get that smokey charred flavor. But you can bake it too, or just shallow fry in little oil. Either way, it tastes awesome.
INGREDIENTS:
700g chicken
2 tbsp paprika
1 tsp red chilli powder
1/2 tsp cumin
1 tsp garlic powder or 1 tsp fresh garlic paste
1/2 tsp ginger paste
Salt
1/2 tsp oregano
Lemon juice
Pinch black pepper
DIRECTIONS:
Add all the ingredients to the chicken. Mix well.
Marinate for 2-3 hours.
Shallow fry in little oil, or grill in oven. If you are grilling add 1 tbsp of vegetable oil to the chicken too.
[yumprint-recipe id='238′]