A creamy chicken curry with mild spices but packed with lots of flavors.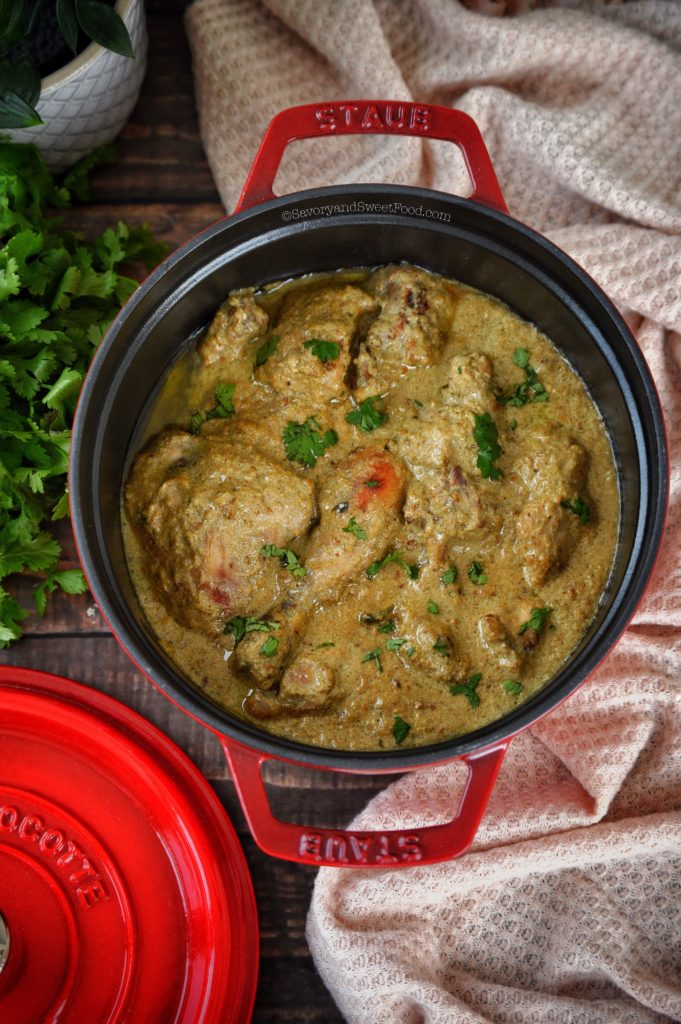 I'm sure that there will be very few who say that they don't like Butter Chicken, Chicken Tikka Masala or Malai Chicken. I sure do love all of those. But my absolute favorite is Malai Chicken. I personally like any curry without red chili powder like Malai Chicken, Mughlai Chicken and Chicken Korma. Check out all of these recipes in my blog. The flavors in such curries are very nice. Afghani Chicken Curry is one such dish with a warm and subtle taste but super flavorsome.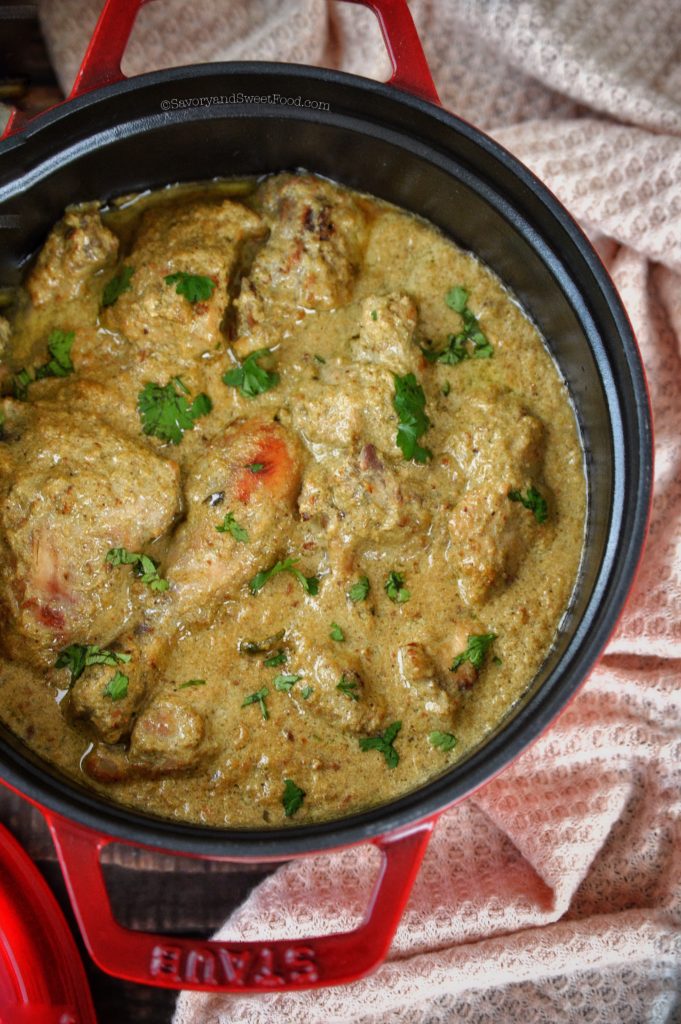 I have been making this curry for a while now and I even tried to click a picture for the blog once, but it was not good enough to post here. I totally struggle with clicking good pictures of Indian gravies, especially if it has this color. It just doesn't turn out looking appealing. But this time it looks pretty decent, I think. 🙂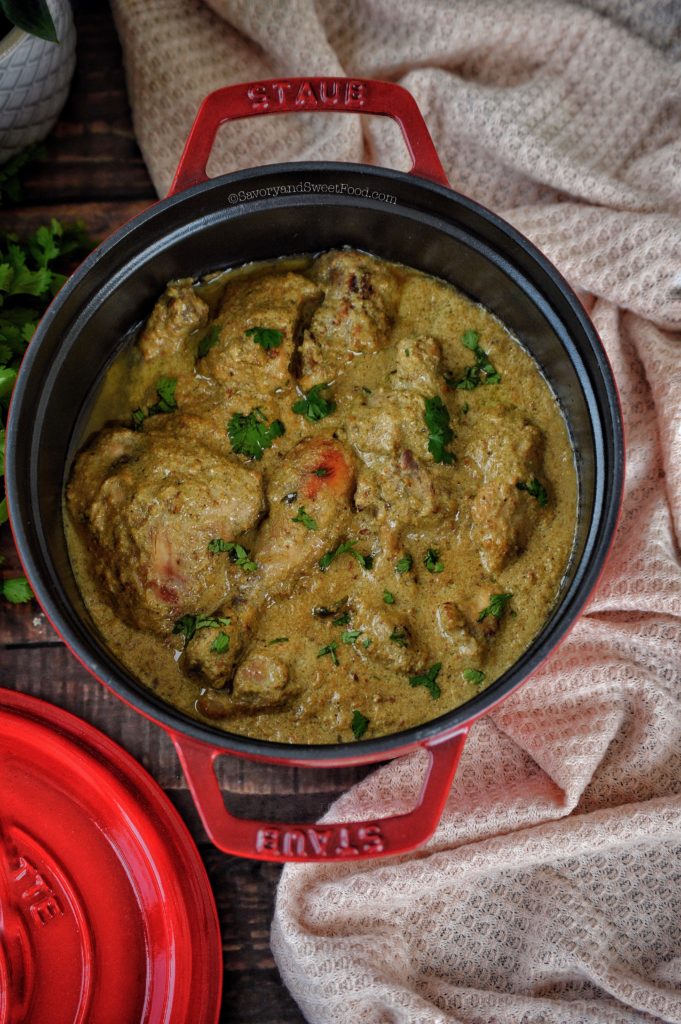 I have tried out other Afghani recipes before and I was pretty impressed with their cuisine. What I understood is that Afghani recipes have a lot of cream, milk, yoghurt, dried fruits and nuts in it and that makes most of their dishes very rich. Their dishes are not too spicy. I can see myself trying out more Afghani food in my kitchen soon. I am planning on making their flagship dish, Kabuli pilao. If it turns out good, you can see it here in the blog.
This entire preparation basically has only four steps. Grind the masala, marinate the chicken with it, fry the chicken and make the gravy with the remaining marinade. Doesn't that sound easy? So let's go on to the recipe. Here it is. Enjoy!
Afghani Chicken Curry
A creamy chicken curry with mild spices but packed with flavors.
Ingredients
To marinate:
600

grams

Bone in chicken

1

tsp

salt

1/2

tsp

black pepper

1/4

tsp

garam masala

1/2

tsp

chaat masala

1/2

tsp

kasuri methi

1

tbsp

lemon juice

2

cloves
To grind:
2

tsp

ginger garlic paste

2

medium sized

onions

4-5

green chillies

(add more or less as per your liking)

a handful of

coriander leaves

8

cashew nuts

100

gram

yoghurt
To make gravy:
50

ml

cooking cream

50

ml

milk

2

cardamom

1

small piece

cinnamon

1/2

tsp

whole cumin seeds

100

ml

water

oil
Instructions
Marinate the chicken in the above mentioned ingredients.

Grind all the all the ingredients mentioned above to a smooth paste.

Add the ground mixture to the marinated chicken and let it sit for half an hour. (If you dont have time, you can use it straight away.

Remove chicken from the marinade. In a frying pan, pour some oil and shallow fry the chicken. Reserve the marinade.

Pour milk and cream to the marinade and mix well.

In a pan, pour oil and pour in extra oil from frying the chicken if you have any. Drop in cinnamon, cardamom, cumin and cloves.

Add the reserved marinade and cook for 4 minutes.

When all the water dries up, pour in water. Check salt and add if needed.

Add fried chicken to the gravy along with all the pieces and masala which are stuck on the frying pan while frying and mix well.

Once it comes to a boil, cover and cook on low heat for 15-20 minutes.
Notes
I added 2 green chillies in the grinder and 2 slit green chillies later when cooking the gravy, so that I could adjust the spice level.