A soothing Chicken Korma with the signature coconut milk gravy. It is astonishingly straight forward – and it is made with very less ingredients, even then the flavor is stunning.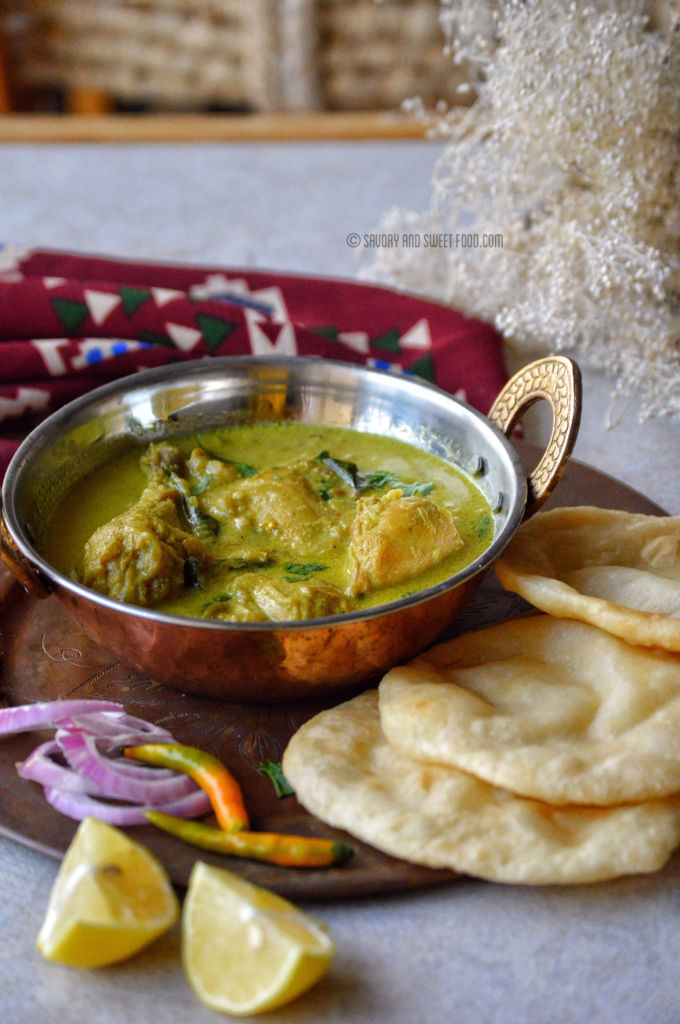 This chicken korma is our new favorite. We love how mild yet super flavorful it is and the best part is that this curry can be made in 30 minutes from scratch.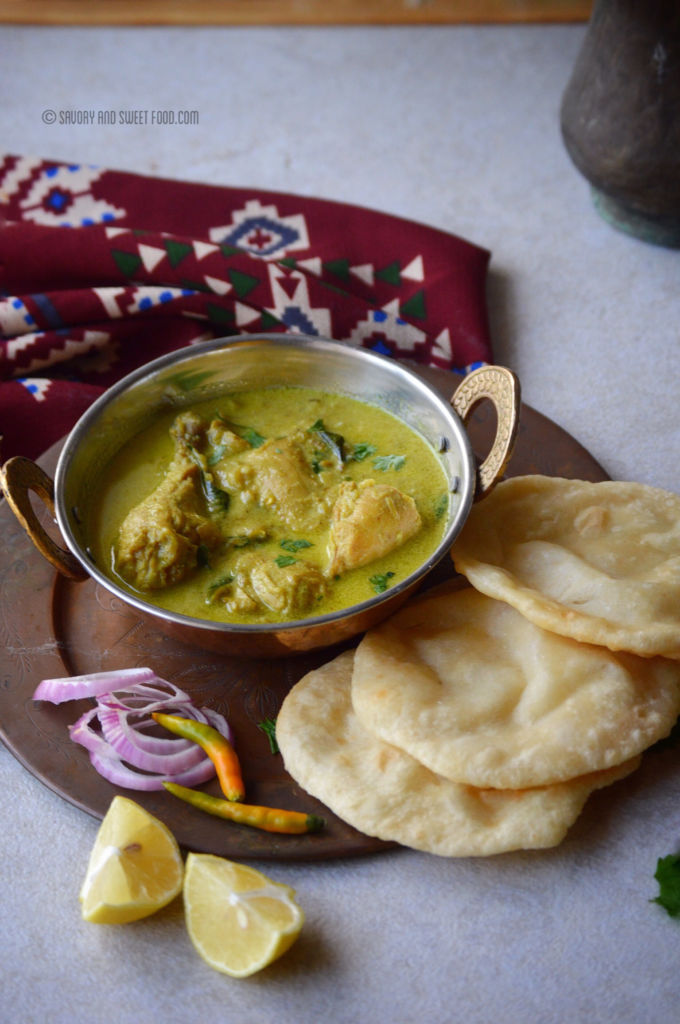 There is nothing tricky about the sauce. It starts with the usual sautéing of onion, green chillies, ginger and garlic. Then just add in the chicken, cook it. I used the pressure cooker, so it took just 10 minutes to cook. Then I added cashew paste to thicken the gravy and finally thick coconut milk. That's it. Isn't it very easy?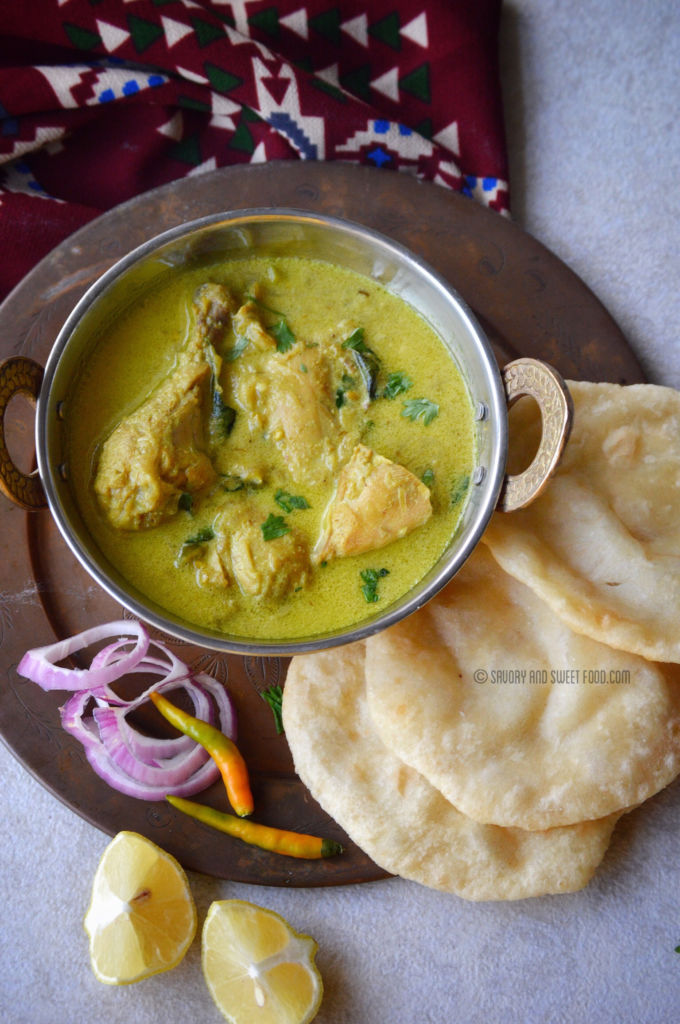 We had it with soft and puffy
Baturas
. It was such a delicious combination. Lets move on to the recipe.
INGREDIENTS:
600g chicken
1/2 tsp fennel seeds
2 medium sized onion- sliced
5 green chillies
1/2 inch piece ginger-cut into julienne
1 tsp ginger garlic paste
1/4 tsp garam masala powder
1/4 tsp turmeric powder
2 tbsp Coconut oil/ Vegetable oil
Curry leaves
4 tbsp coconut milk powder
1 tsp all purpose flour
8 cashew nuts
DIRECTIONS:
In a heavy bottom pan, add oil.
When it turns hot, add fennel seeds. When the aroma gets released, add in the onions.
Saute well, till the onion's turn soft and translucent.
Add the ginger juliennes, ginger garlic paste, green chillies, turmeric powder and garam masala powder. Cook for 5 mins.
Add the chicken and cook for 20 minutes on low heat till the chicken gets cooked. Or cook in pressure cooker for 10 minutes. By this time water will get released from the chicken.
Meanwhile, make a paste by grinding cashew nuts in a grinder with little water. Add coconut milk powder and flour to it and grind together to make a smooth cashew coconut paste. Add more water while grinding if needed.
Pour 1/4 cup more water to the chicken masala. Add the prepared paste. Let the gravy come to a boil. Add curry leaves.
Add in a tsp of coconut oil in the end.