A melt in your mouth, fresh, light, creamy, easy to impress, no bake, eggless Coconut Creme Caramel that is perfect during any season of the year.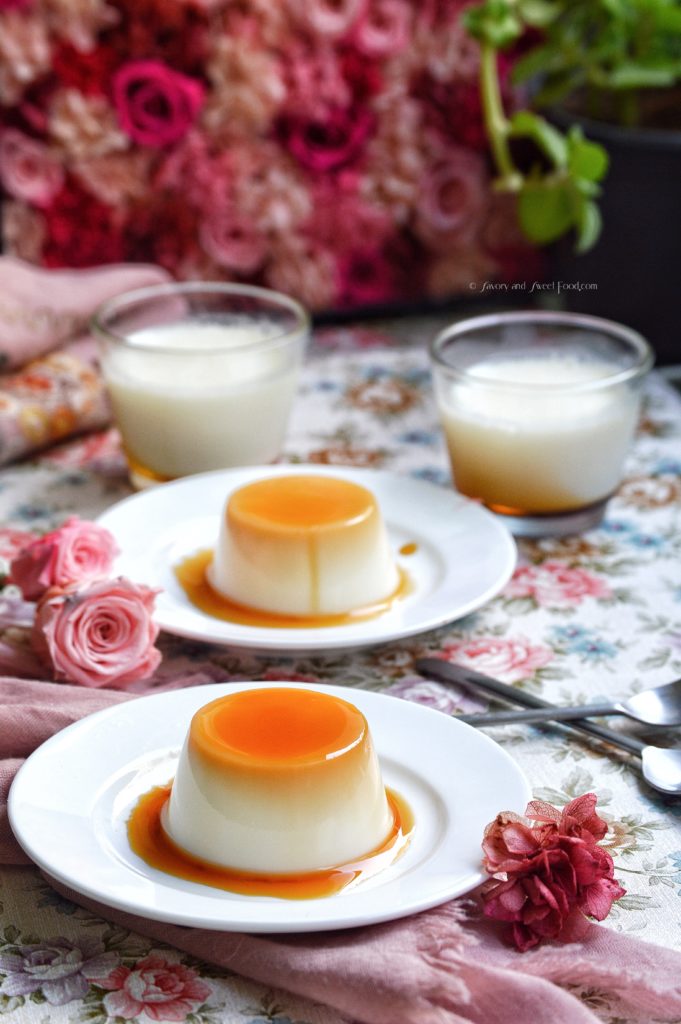 Would you believe me if I say that this is the first dessert recipe using agar in my blog? Yeah, it is. I had lots of epic fail stories while making desserts with agar. So, working with agar is very intimidating for me. But I can easily say that this silky smooth, melt in the mouth agar desserts are my favorite.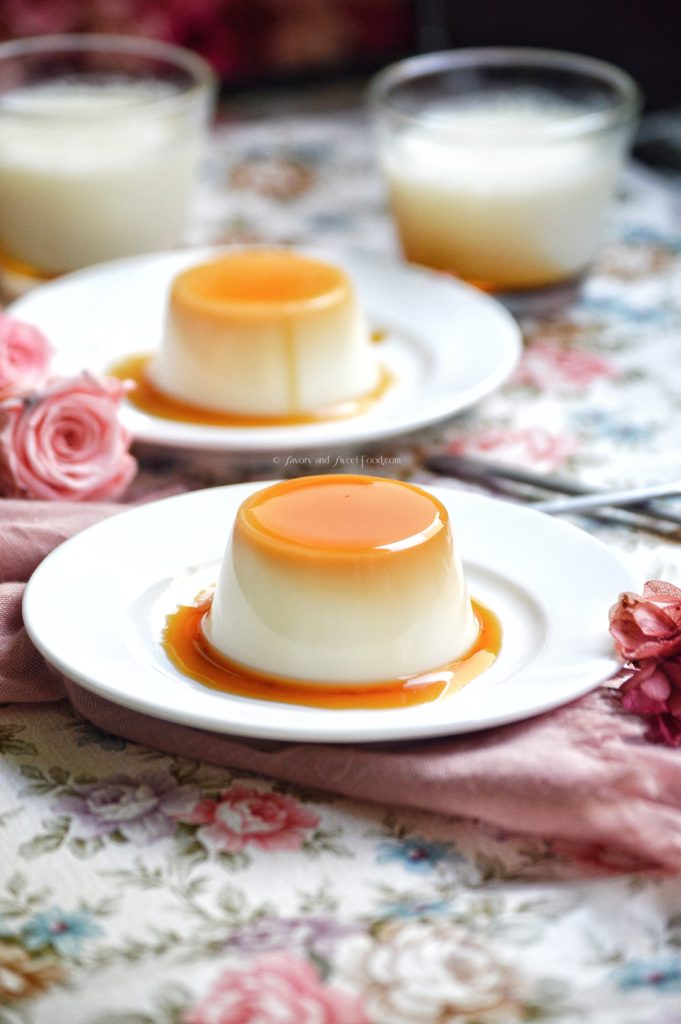 Tender coconut pudding comes top in the list of my favorite desserts. I love agar dessert texture so much that sometimes I ask my mom to prepare plain agar dessert with only water and sugar or with just rose water and agar. I can eat a whole bowl of it. But I never make it myself.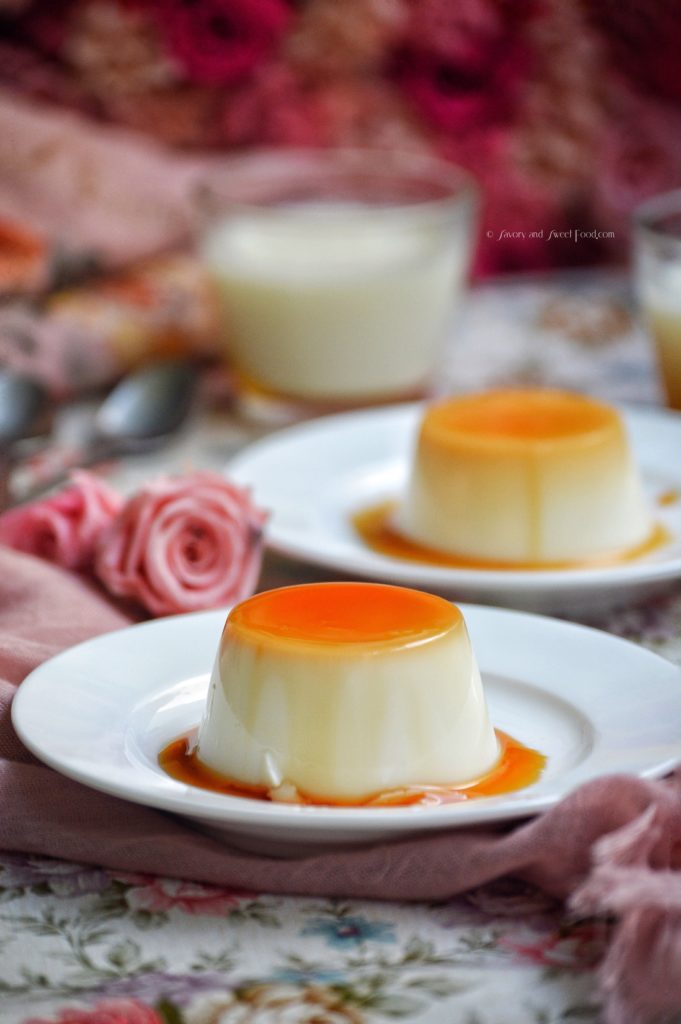 But this time I finally mastered the technique with lots of help and tips from my mom. I know majority of you will be an expert in this. So this recipe will be super duper easy for you. For others, just follow the step by step procedures and in shaa Allah you will get it right, hopefully. If not, feel free to ask me any doubt through dm in Instagram or here in the comments. I will try to answer it.
As much as I love agar pudding, I love caramel custard too. Maybe it's the silky texture that attracts me. So I thought of combining both desserts and came up with this Coconut Creme Caramel. All flavors blend so well. Try it. It is yumm.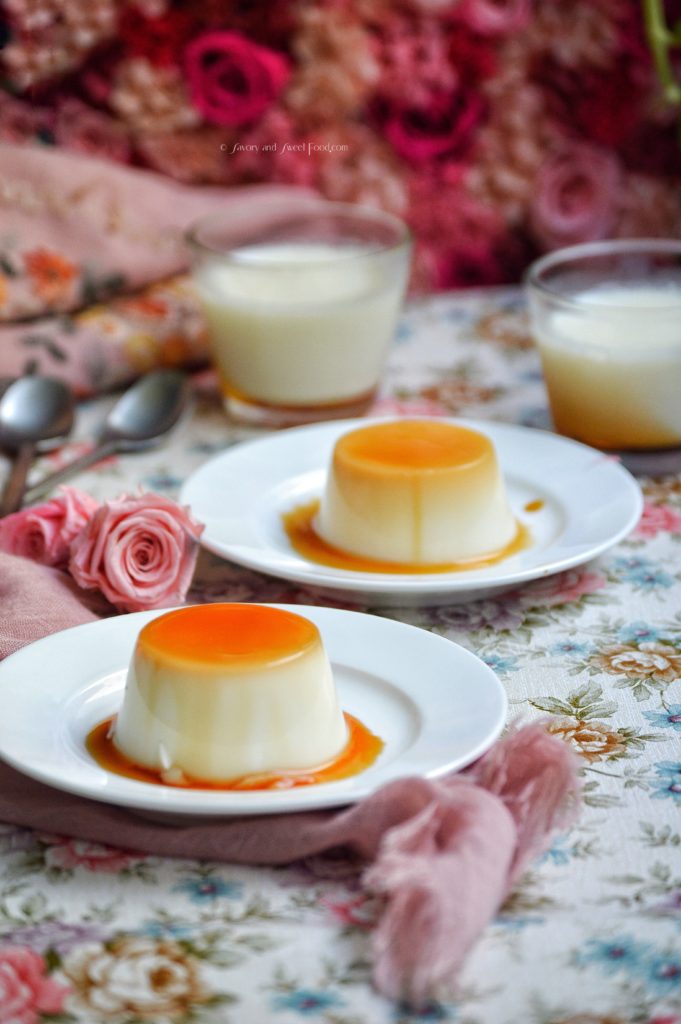 INGREDIENTS:
250ml coconut milk (1 full grated coconut plus 1 cup water or 5 tbsp coconut milk powder plus 250ml water)
400 ml milk
3/4 cup condensed milk
10 g agar agar
1 cup water
For the caramel:
1/2 cup sugar
1/4 cup water
NOTES:
If you are making fresh coconut milk, grind 1 full grated coconut by adding 1 cup of water. Squeeze and pour the coconut milk through the strainer and use.
If your agar is not dissolved fully, strain it and pour into the milk mix.
The melted agar and milk mixture should be of the same temperature or else the milk will curdle.
DIRECTIONS:
To make caramel:
1. Powder the sugar in a grinder.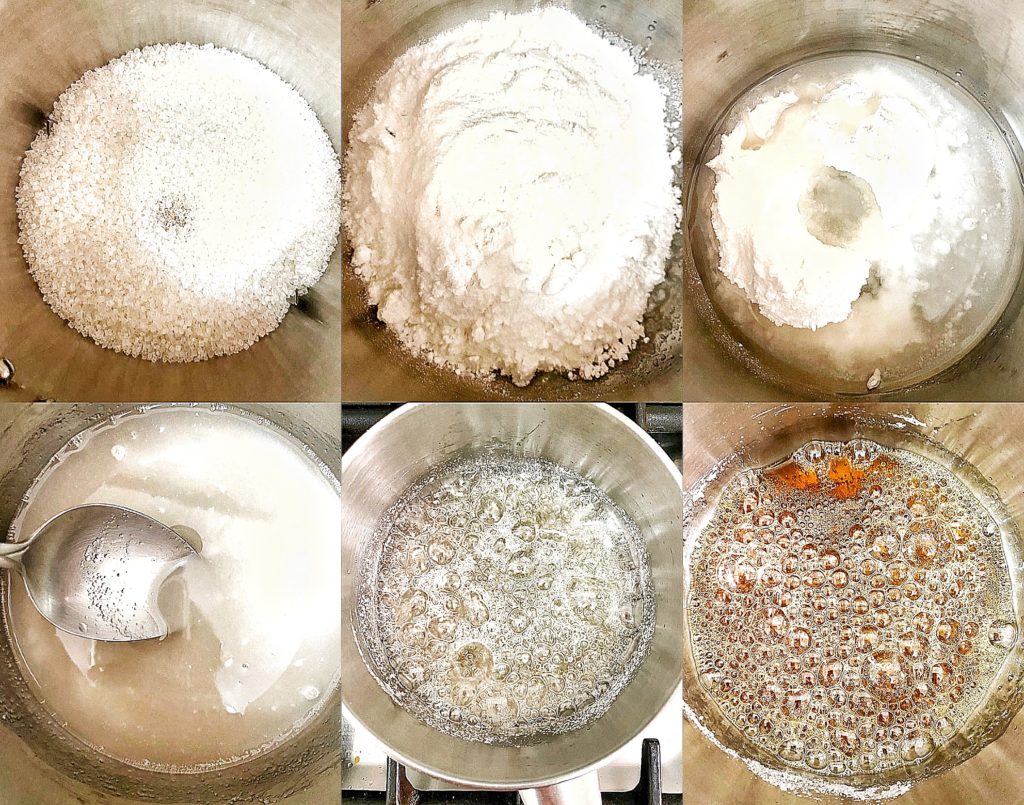 2. Combine sugar and water. Mix well till the sugar gets dissolved.
3. Keep it on high flame and let it boil without stirring it until the color turns golden brown in color. You can swirl the pan. Do not let the caramel turn very dark or you'll get a burnt taste.
4. Pour the caramel in individual pudding dishes or in one big pudding tray.
To make the coconut agar mix:
1. Powder the agar in a grinder.
2. Mix 5 tbsp of coconut milk powder in 250 ml water. Keep aside.
3. In a heavy bottom pan, pour milk and let it come to a boil.
4. At the same time, in another pan, melt the agar powder in 1 cup water. Let it come to a boil and then reduce flame to medium high and let it sit until the agar melts completely. Turn off heat.
5. Pour condensed milk into the boiled milk. Stir well.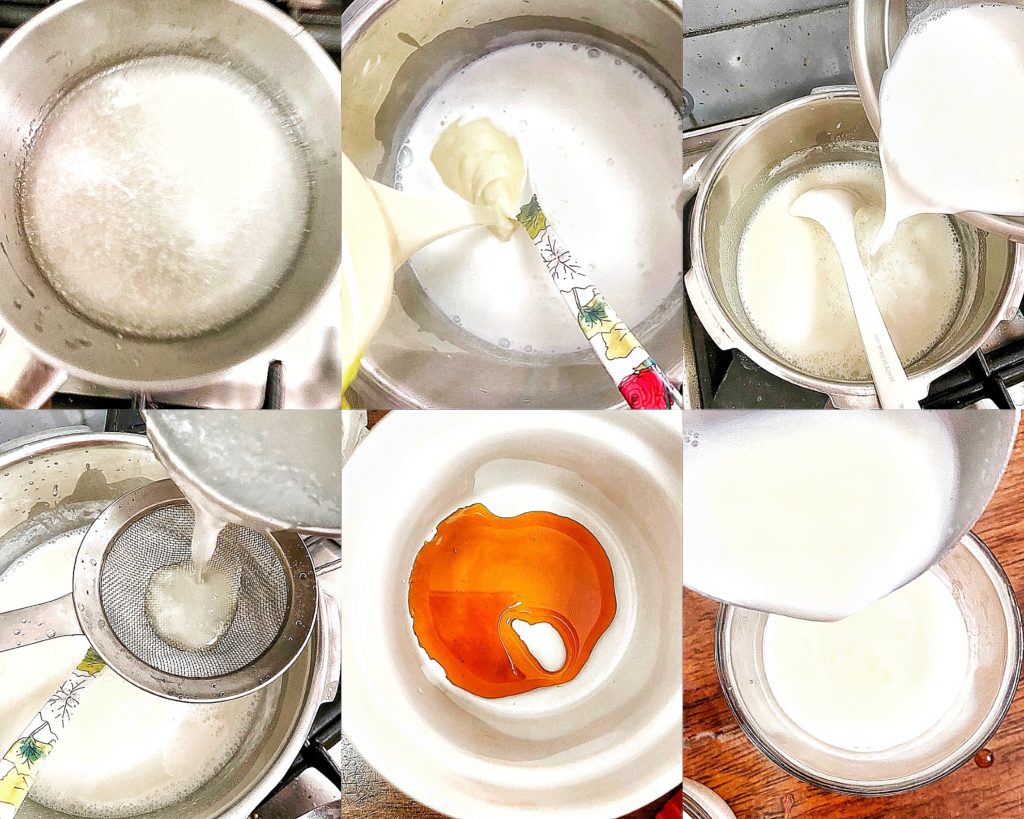 6. Reduce heat to low and add coconut milk stirring continuously.
7. Check for sweetness. If it is less, pour a tbsp or two more condensed milk.
8. Pour the agar into the milk stirring continuously. Make sure that the Agar and milk mix is almost at the same temperature.
9. Pour it into each pudding bowl and keep it in refrigerator allowing it to set completely.
10. Unmold it and serve.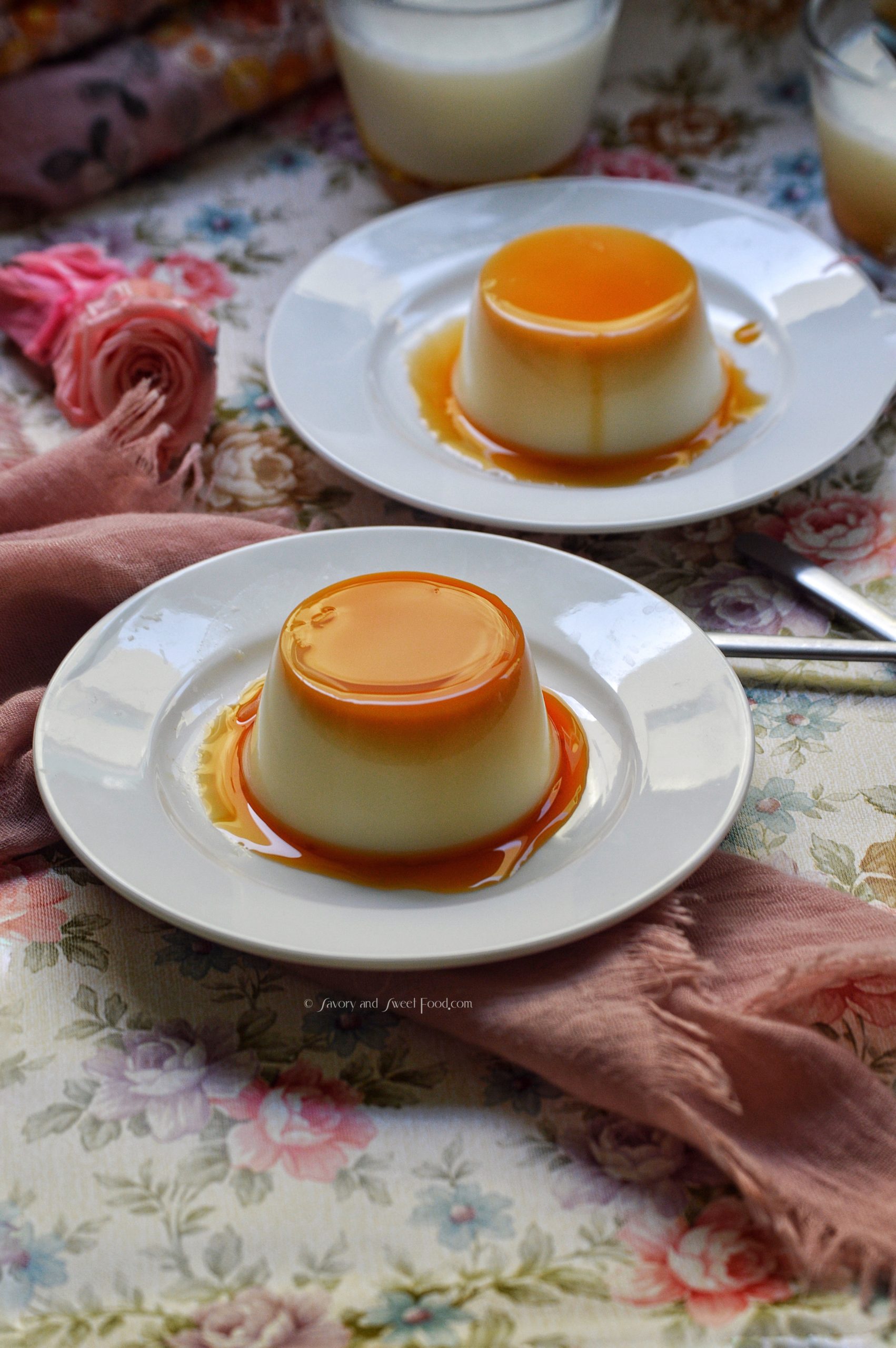 Summary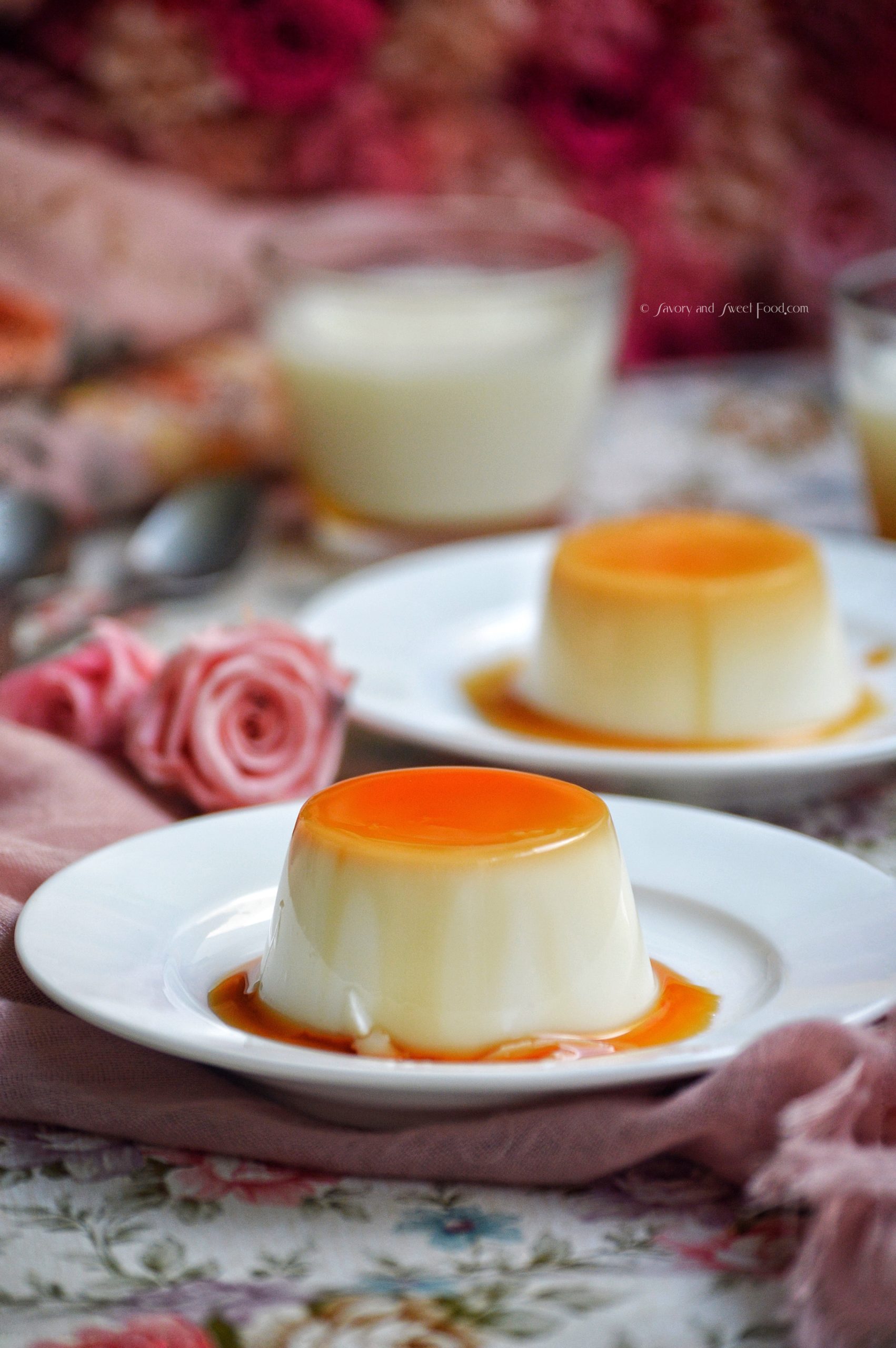 Recipe Name
Coconut Creme Caramel (eggless, no bake)
Author Name
Published On
Preparation Time
Cook Time
Total Time
Average Rating





Based on 2 Review(s)