Bread roll with a flavorful chicken filling that is smothered with a cream cheese sauce and baked with loads of mozzarella cheese on top. This resembles cannelloni bake as the bread roll looks like the cylindrical canneloni pasta when baked and out of the oven.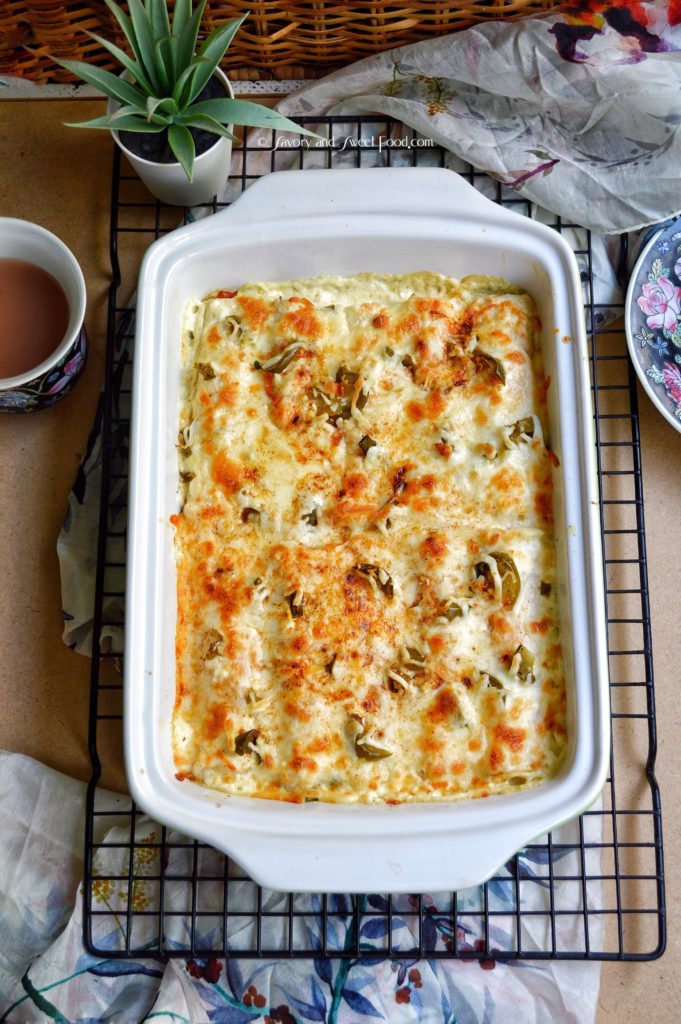 Today I am doing a food bloggers collaboration with 4 other bloggers. This is my first time and I am quite clueless how this works but I am excited too much. Thank you for inviting me @ataleofsauceandspice. So the theme of this collaboration is "out of the mystery box". We got a list of 10 ingredients and we were told to prepare a dish with a minimum of 3 ingredients from it.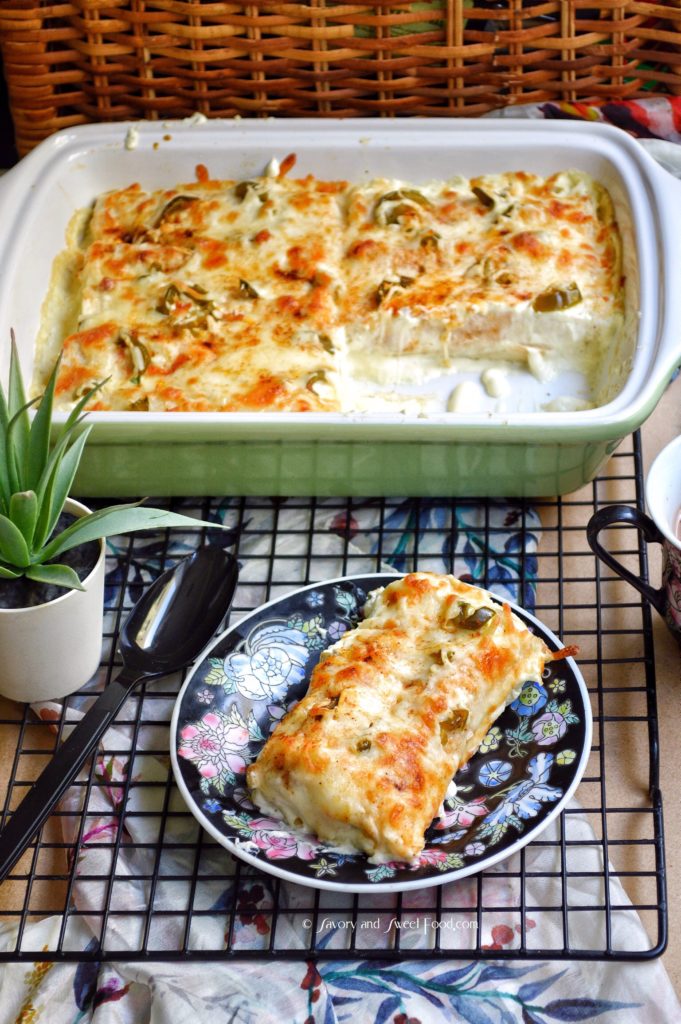 These are the list of ingredients: 1. Chickpea flour / gram flour
2. Saffron
3. Meat
4. Butter
5. Baking powder
6. Fresh cream
7. Berries
8. Pasta
9. Leafy greens
10. Cream cheese
I chose Cream, Cream Cheese, Butter and Leafy greens and came up with this delicious and creamy bread bake. I am so excited to see what others come up with.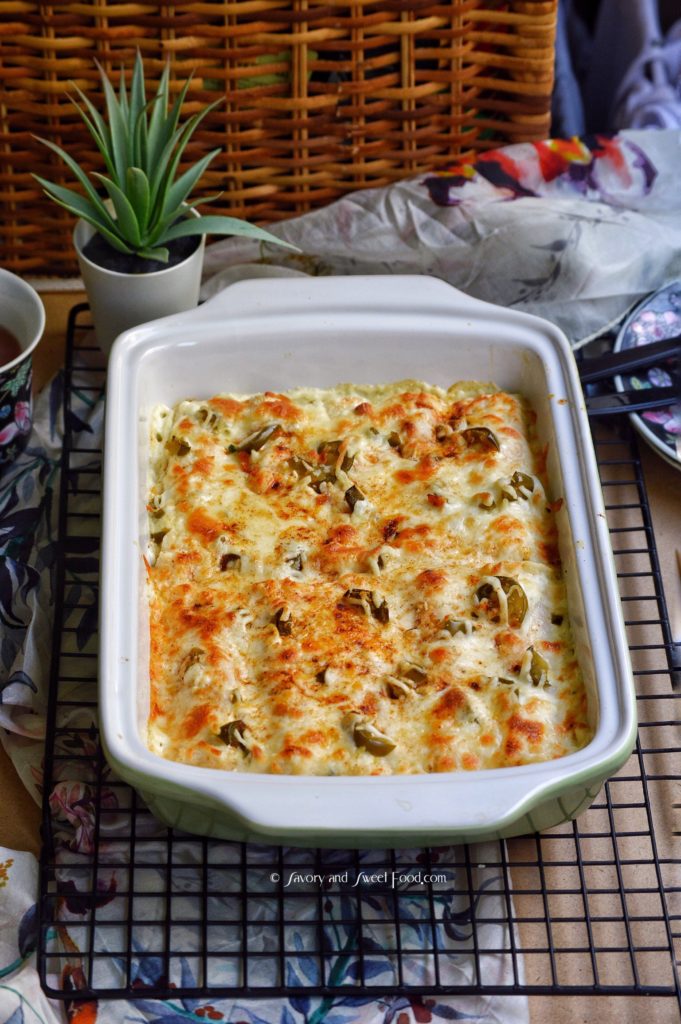 You can see what other 4 talented bloggers have posted in my Instagram stories. If you are not following me there, please do. 
Let's jump to the recipe. I'm sure readers will come back for this recipe once they try it. You will be hooked.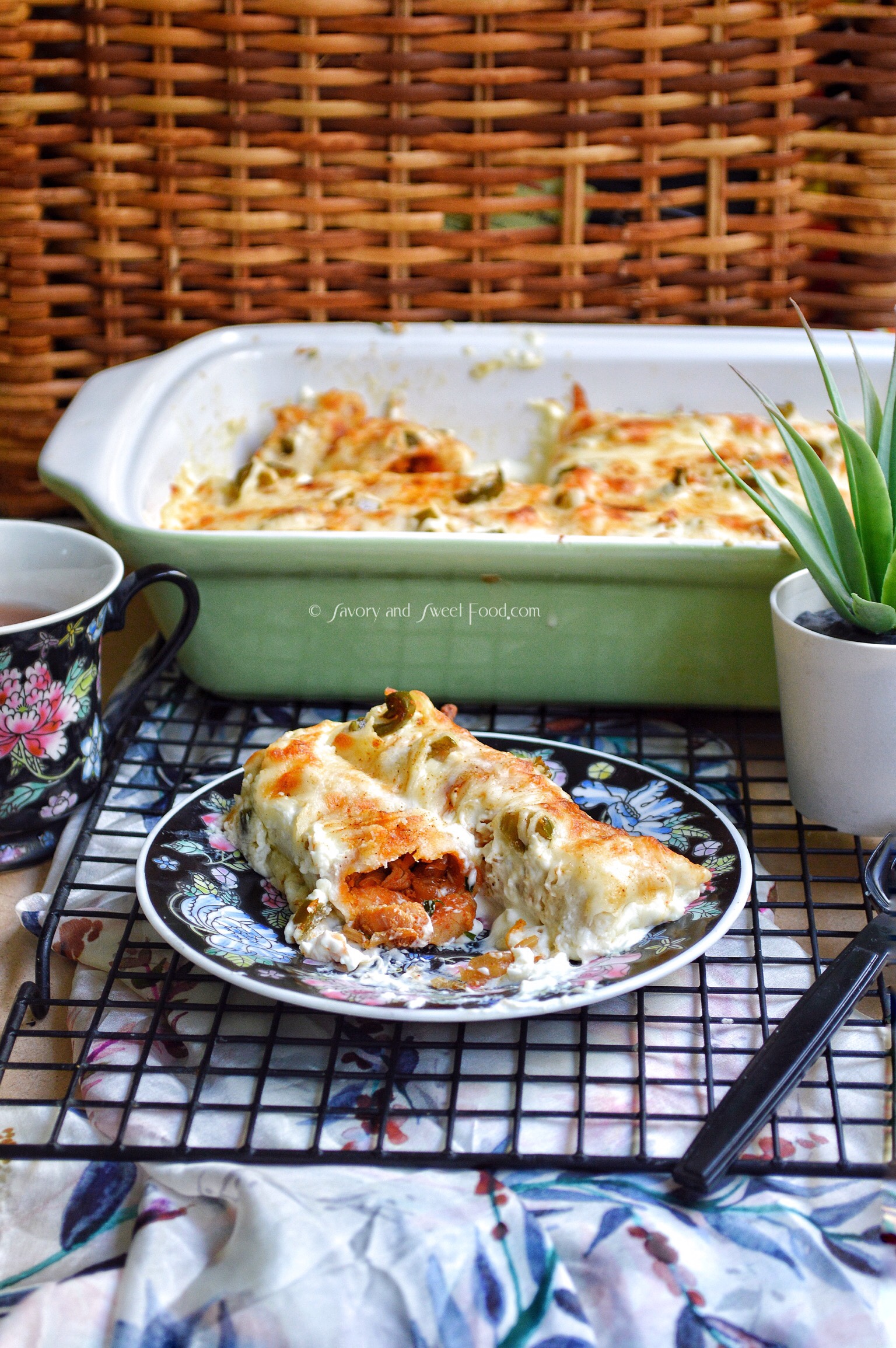 INGREDIENTS:
For the chicken filling:
450g boneless chicken breast cut into strips marinated with 1 tsp red chilli powder, 1 tsp paprika, 1/4 tsp turmeric powder, 1/2 tsp garlic powder and salt
1 tsp red chilli powder
2 medium sized onions
4 cloves garlic chopped
1 inch ginger chopped
2 green chillies chopped
1/2 cup cabbage cut into juliennes
1/2 cup carrot shredded
Parsley
Butter
For the sauce:
1 1/2 cup cooking cream
4 tbsp cream cheese (I used kiri cheese spread)
2 tsp chicken stock powder (1 cube stock cube)
Black pepper to taste
Salt to taste (if stock is salty, use very less or no salt)
For assembling:
10 bread slices (sides trimmed)
Mozzarella cheese
Jalapeño
DIRECTIONS:
Shallow fry marinated chicken in a little bit of oil. Once it is half cooked, add a tsp of red chilli powder and fry further till completely cooked. Take it out and cut into smaller pieces and keep aside.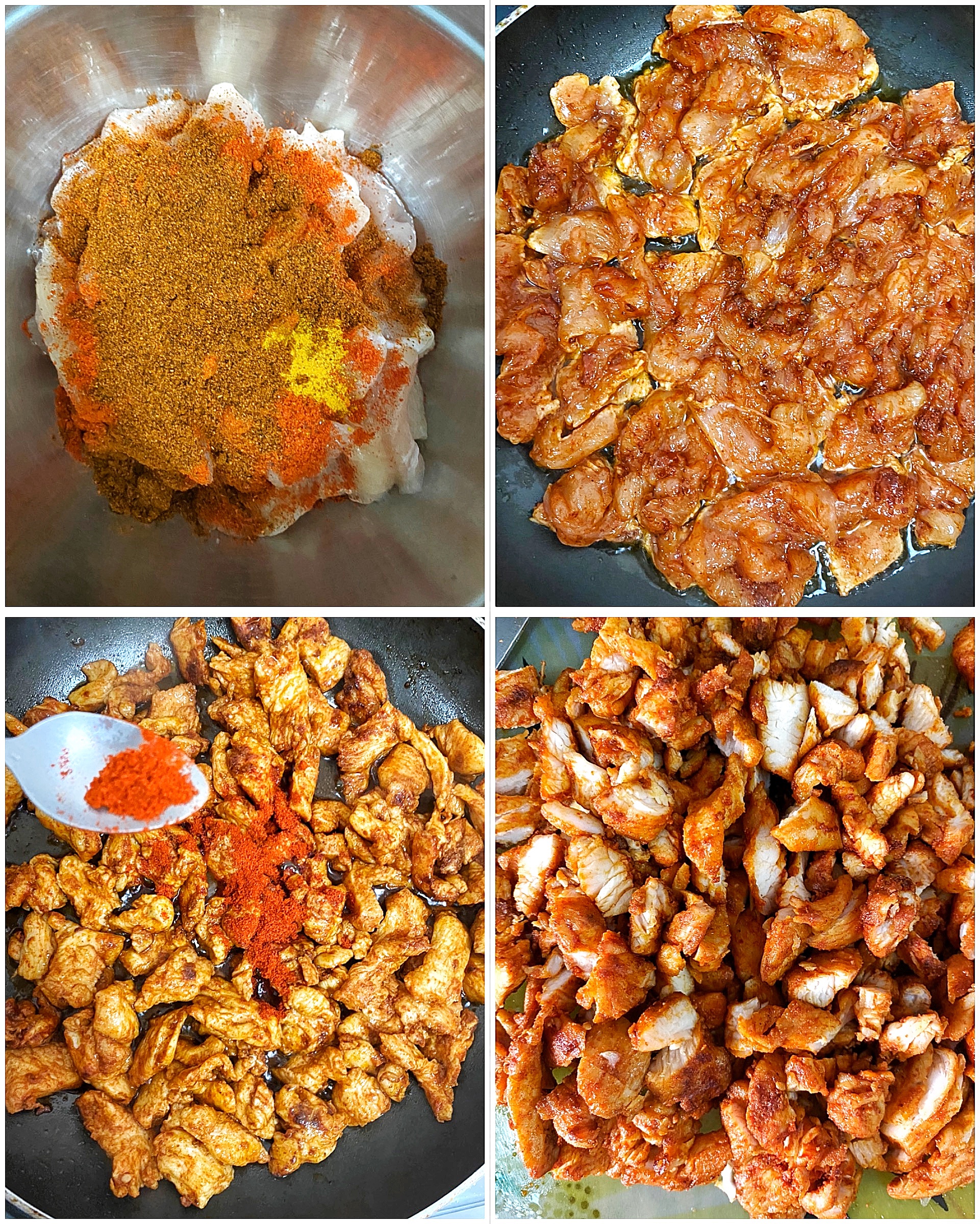 In another pan, add butter and sauté onions, ginger, garlic and green chillies. Once it turns soft, add cabbage and carrot. Sauté for 5 minutes.
Add chicken to this mixture and mix well. Cover and cook on low flame for 15 minutes.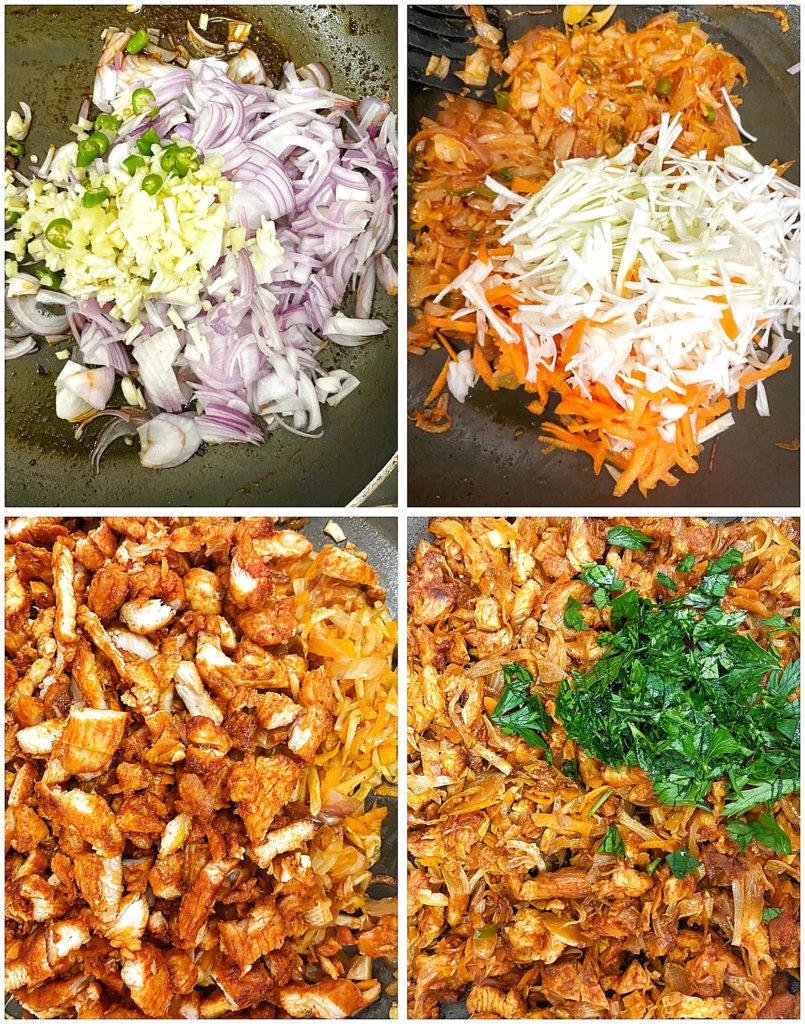 Open and add parsley.
To make sauce:
Mix all the ingredients.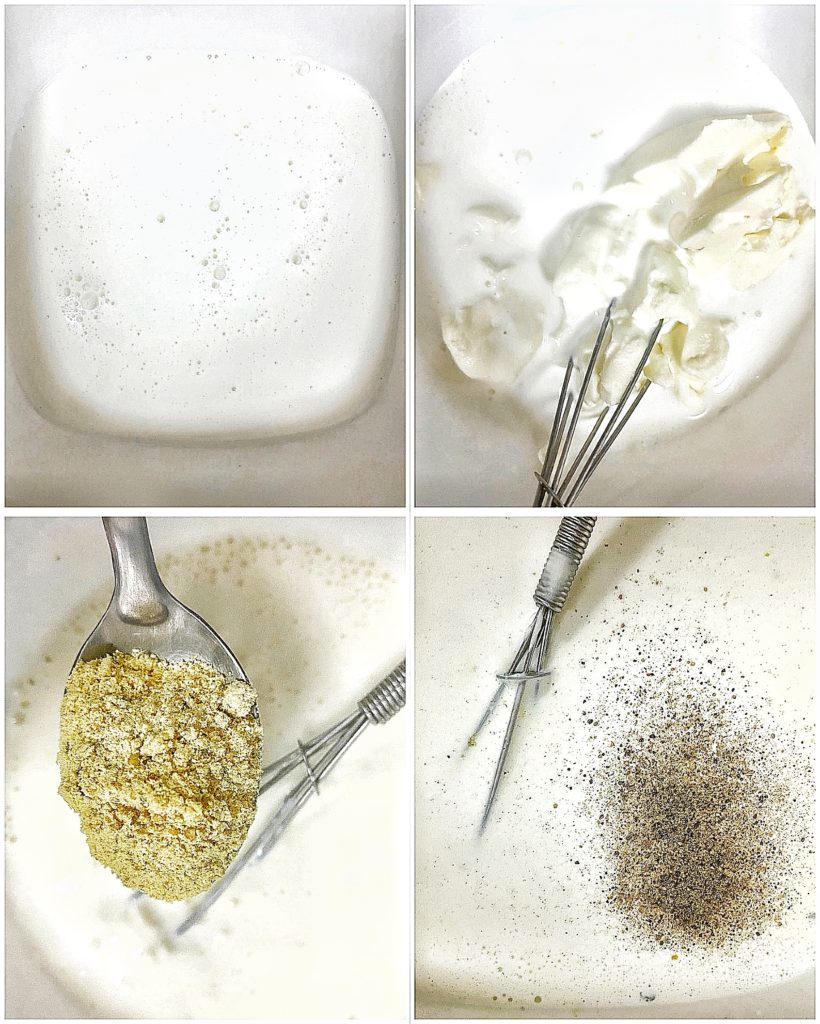 To assemble:
Flatten the bread using a rolling pin.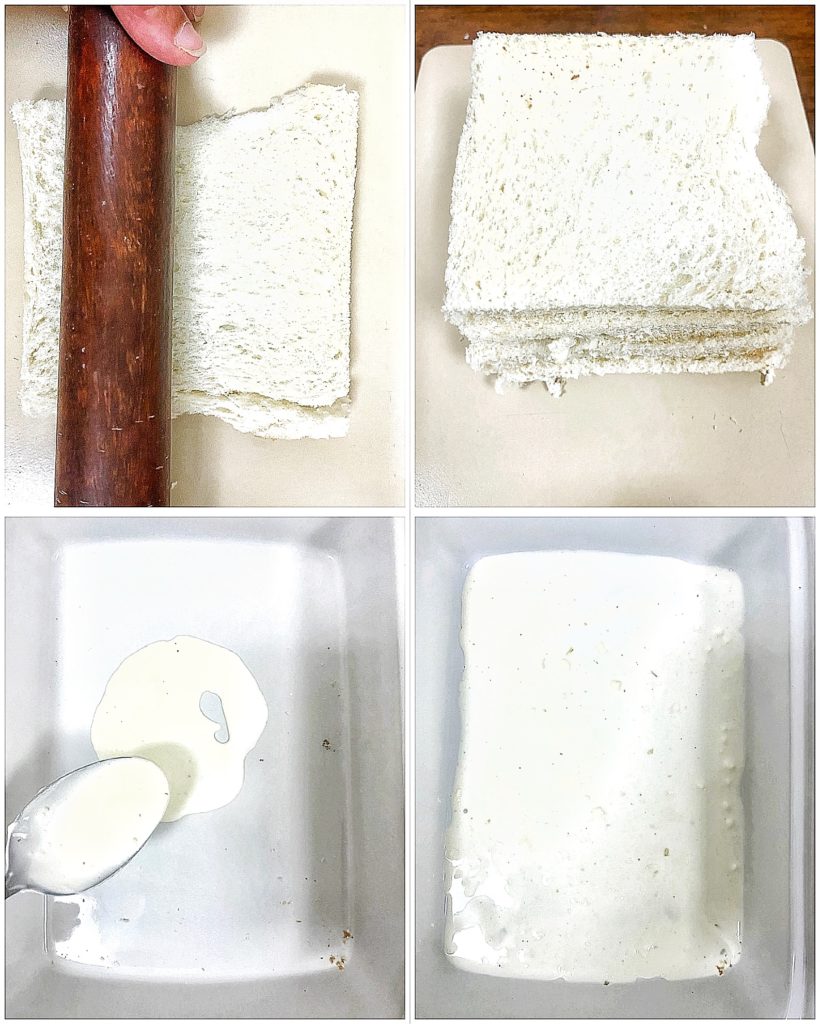 In a baking pan, pour 1/4 cup of sauce at the bottom.
Add chicken filling in one end of the bread and roll it tightly. Keep it in the pan. Do the same with all the other bread slices.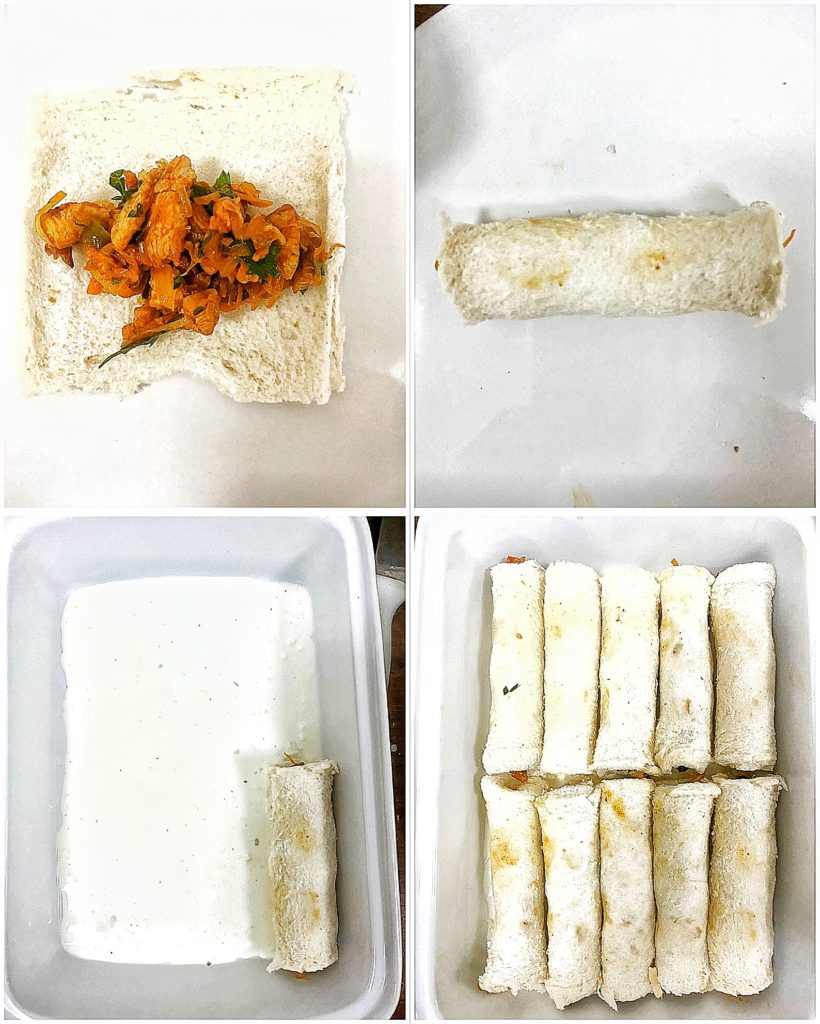 Pour remaining sauce all over the bread.
Add jalapenos. You can add olives too.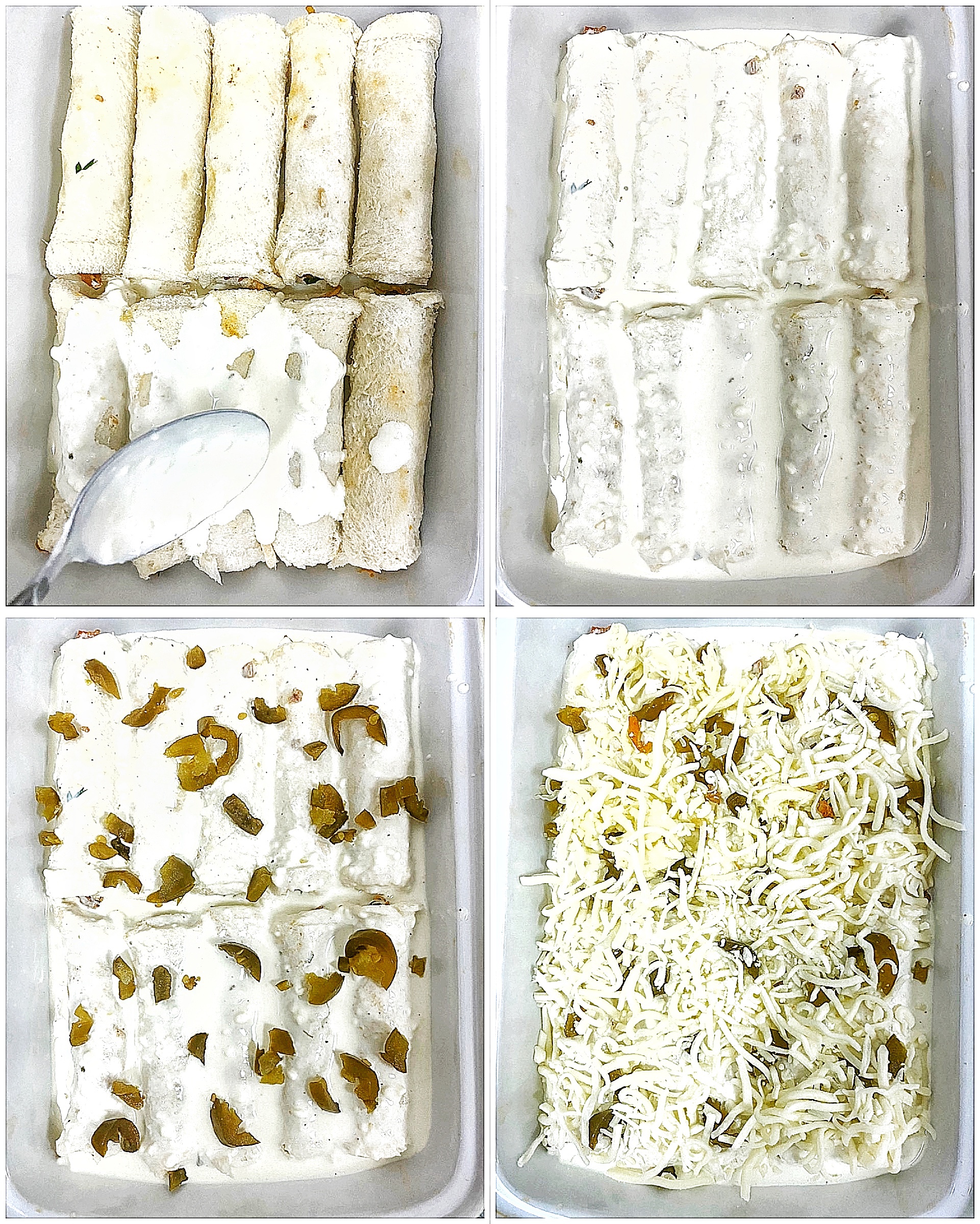 Sprinkle mozzarella cheese on top.
Sprinkle paprika on top.
Place it inside 180 C preheated oven and bake for 15 mins with bottom flame turned on.
Turn on the top flame and bake until the cheese melts and turns golden brown in color.
Serve immediately.