Super easy melty, yummy chocolate chip awesomeness right out of the oven. If you are lazy to make individual cookies, these Chocolate Chip Cookie Bars will be the right choice for you.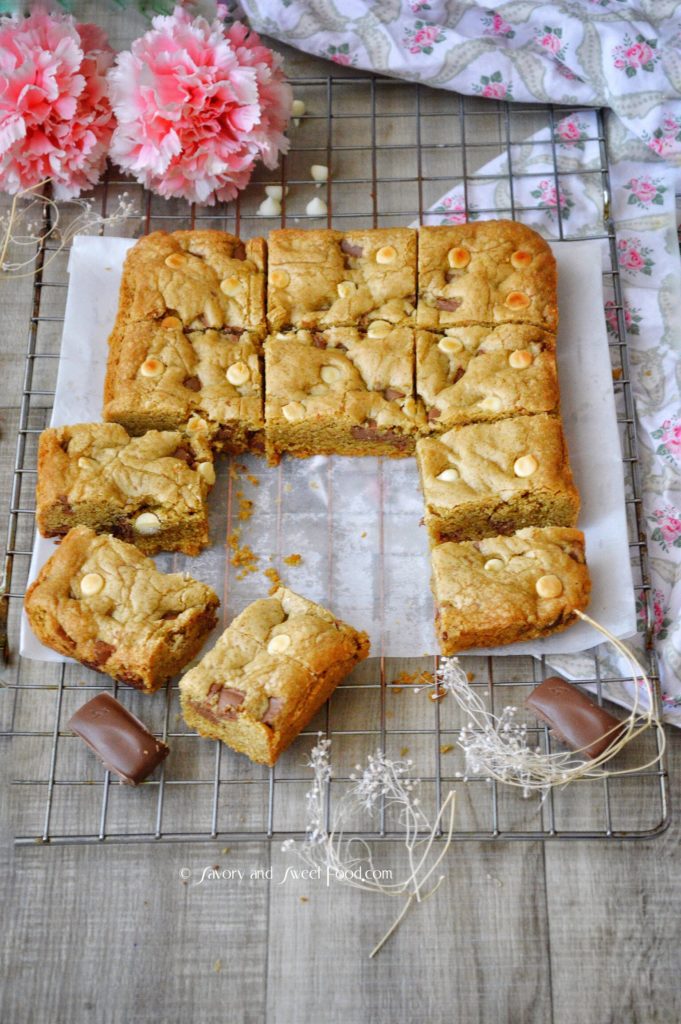 Life in the time of lockdown is not easy. The amount of stress and anxiety everybody is going through at this time is unexplainable. All we can do is pray, pray and take all the necessary precautions and try to be safe. In shaa Allah this will end soon, let's hope and pray for it.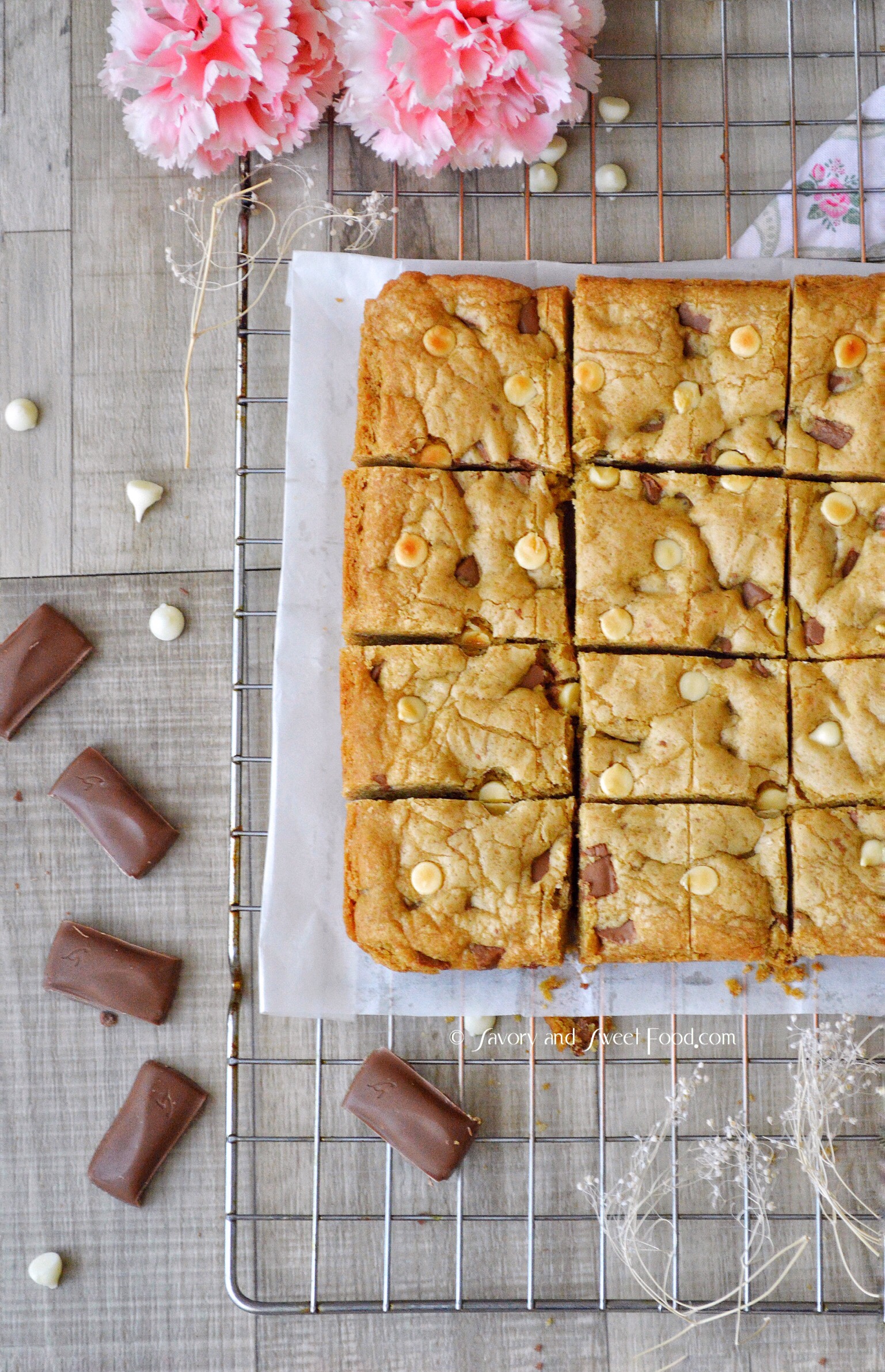 Now that everybody is at home, the kitchen is always busy. Busy kitchen means gorging on good food. We are trying to keep our spirits high with decent doses of home cooking. I made this cookie bars twice in the last two weeks since it was a huge hit here with everyone. It got over in no time.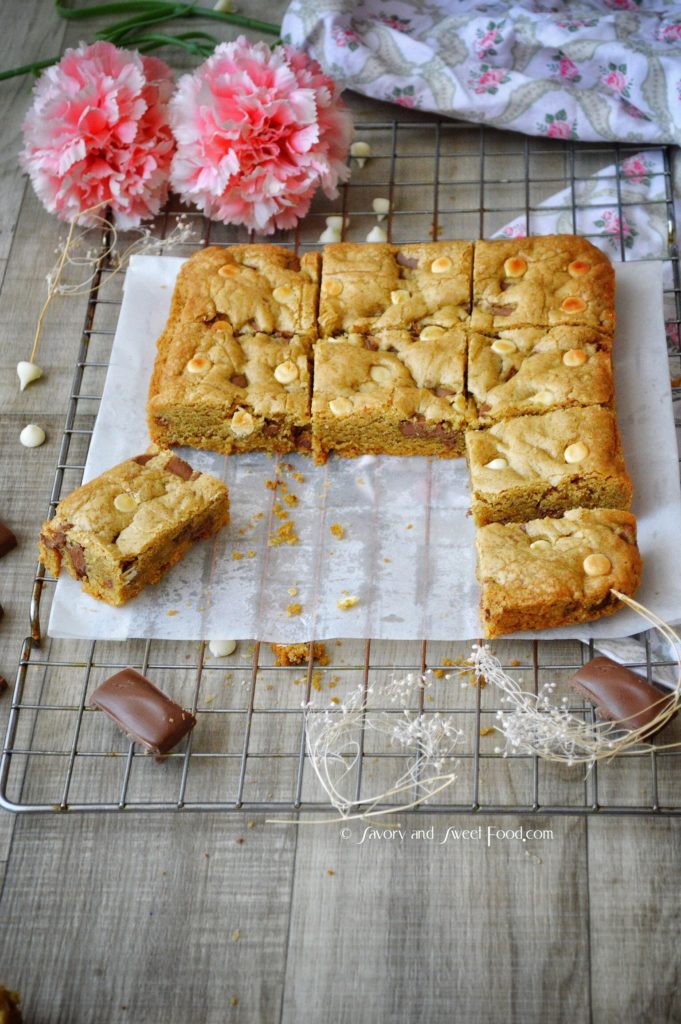 This is a really good recipe to feed a crowd. If you have lots of people at home, double it up and bake in two pans. It will be a definite winner with everyone.
INGREDIENTS:
2 cups all purpose flour
1/4 tsp salt
1/2 tsp baking soda
170g butter, melted and cooled to room temperature
1 cup packed brown sugar
1/2 cup regular white sugar
1 large egg
1 large egg yolk
2 tsp vanilla essence
2 cups milk chocolate or white chocolate chips or chopped chocolate bar
NOTES:
I added chopped white chocolate.
Do not bake this in a smaller pan as you will get thicker bars. I had used a smaller pan, that's why the bars are thick in the picture. I made it again the second time in 9 by 13 pan and I got thin bars (about 1/2 inch thick) and it tasted more yummier.
DIRECTIONS:
Preheat oven to 180C. Line a 9 by 13 inch baking pan with heavy duty aluminum foil making sure that the excess hangs along the sides. Grease the aluminum lined pan with butter or non-stick spray. (Read notes)
Mix together, flour, salt and baking soda in a bowl. Set aside.
In another bowl, whisk together melted butter, brown sugar and white sugar until everything gets combined.
Add egg, egg yolk and vanilla and combine it.
Fold in the dry ingredients into the wet ingredients and mix lightly with a rubber spatula. When it is half combined add in the chopped chocolate. Fold until just combined. Do not over mix.
Transfer the mixture into the prepared pan. Press evenly into the pan. Add few more chocolate chips on top pressing it a little.
Bake for 23 minutes until top is light golden brown and slightly firm to touch. If you want a chewy texture, do not over can even under bake it slightly. Remove from pan and let it cool on a wire rack. Cut into squares.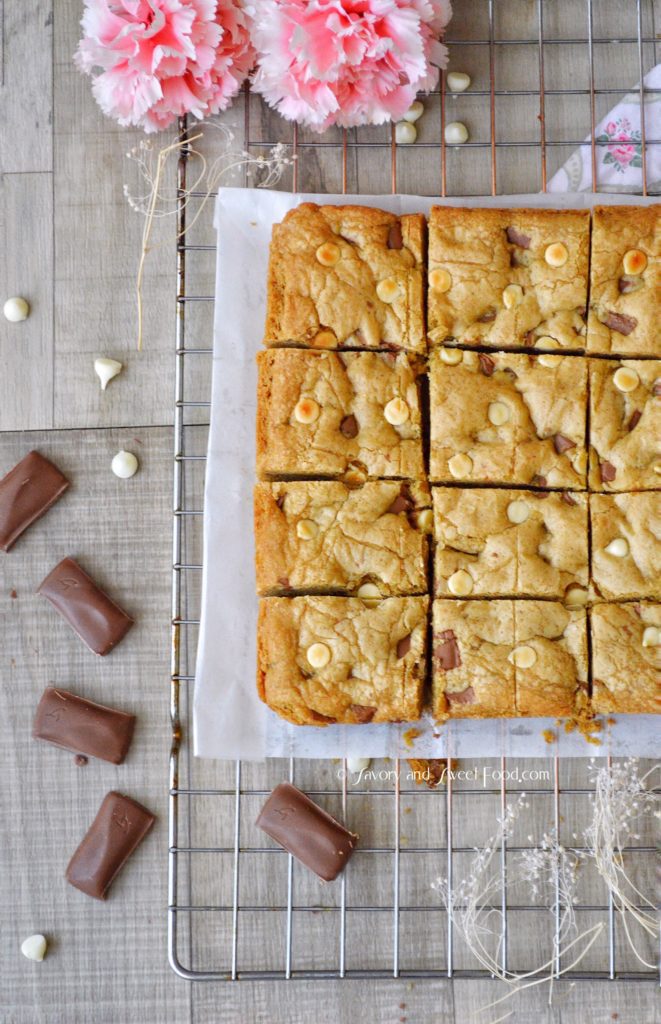 Recipe fully adapted from A Farm Girl's Dabbles