A very simple cake made with semolina and few other ingredients which will be easily available in your pantry. This is a super moist and delicious cake with an amazing texture.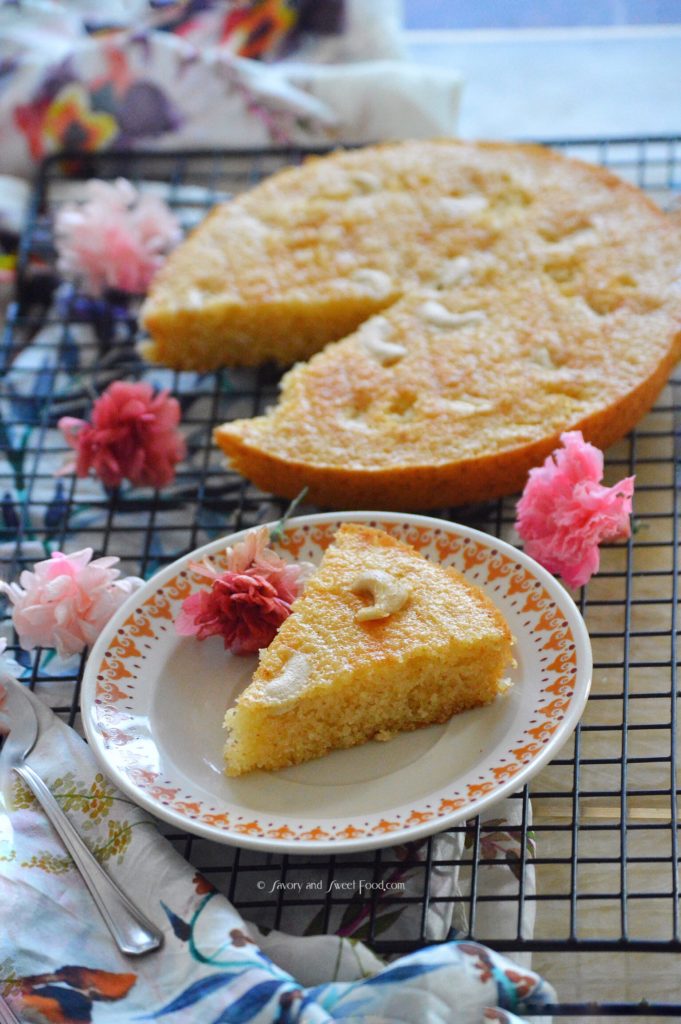 Today I have a moist cake recipe for you. This is a cake which my mom makes for us. My mom used to bake a lot of cakes before, long before me and my sister started cooking. And her cakes are so simple but perfect. Sad part is that she doesn't remember most of the recipes and lost many hand written ones.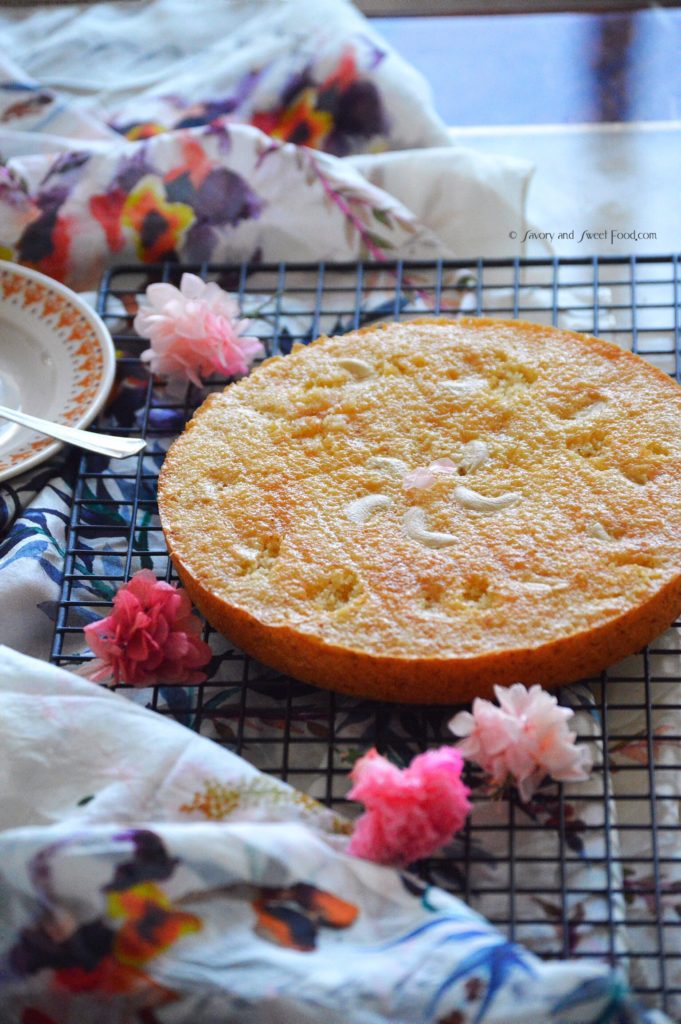 Uma got this recipe from a YouTube channel and she wrote it down a year back or so. But she doesn't remember the channel name. So I cannot give the proper source link. 🙁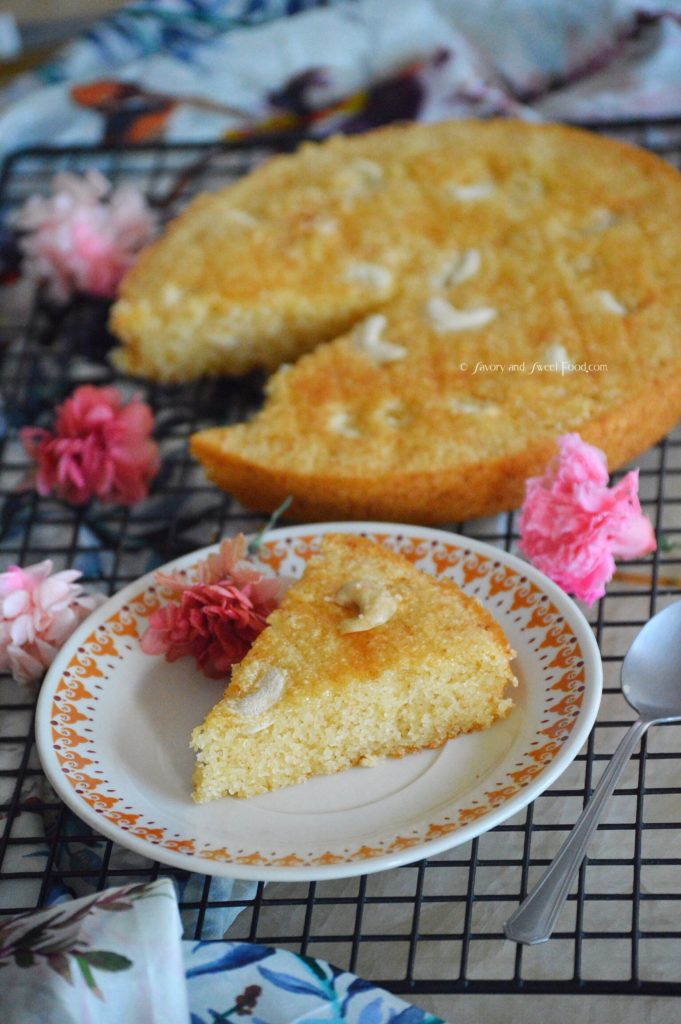 But I really wanted to share the recipe with you all as this cake is too good. Lightly flavored and super moist. We are not adding vanilla essence in this, instead coconut milk powder is added giving the cake a very unique flavor. Please do try it out.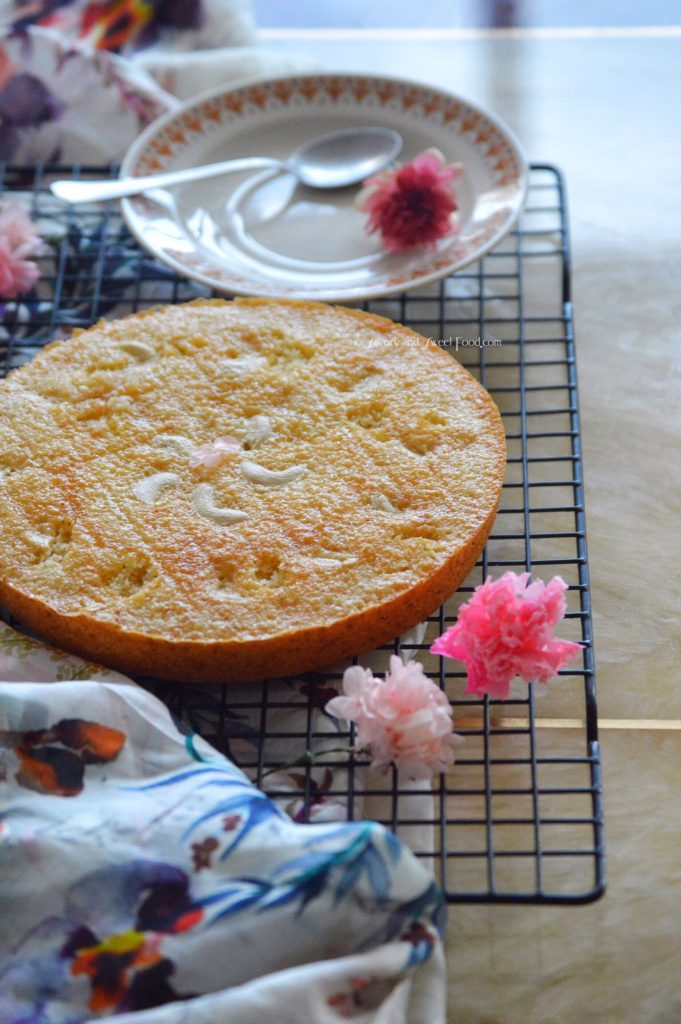 INGREDIENTS:
2 eggs
1 cup sugar
1/2 cup oil
2 tins (340g) nestle cream
4 1/2 tbsp coconut milk powder
1 cup semolina
1 tsp baking powder
Cashew nuts split in half from middle
DIRECTIONS:
Preheat oven to 180C. Grease a 9 inch round pan with butter and keep it aside.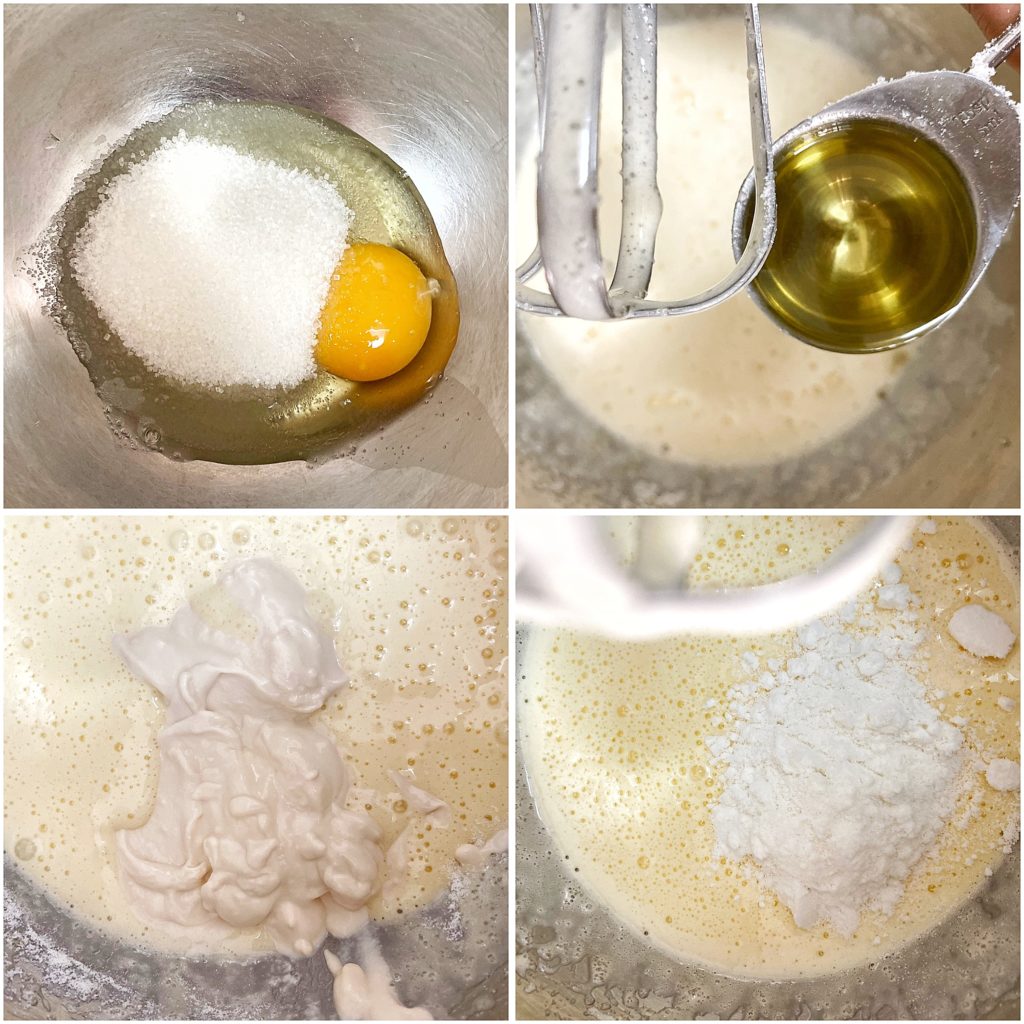 In a bowl add eggs and sugar. Beat until it turns pale yellow.
Pour in oil and beat for another minute.
Add cream and beat until combined.
Add coconut milk powder and mix well.
Add baking powder and combine.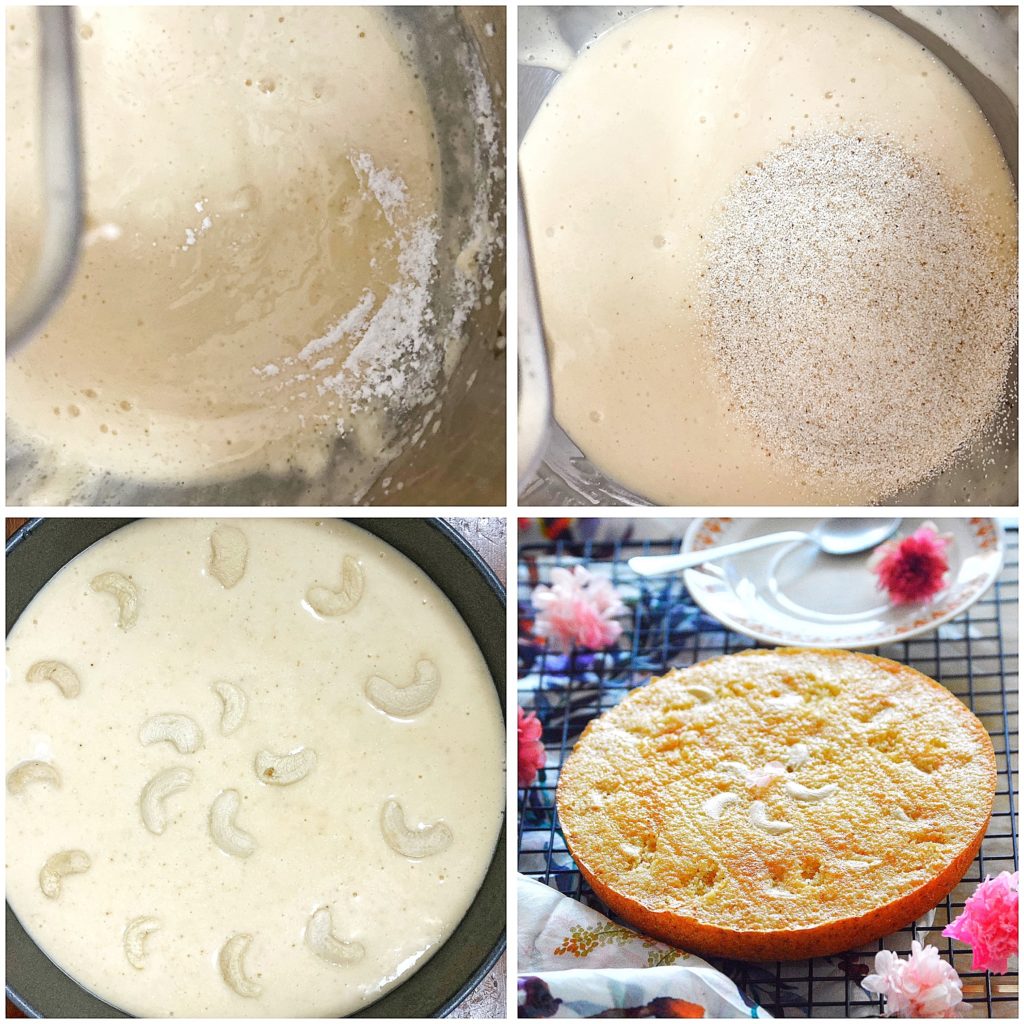 Add semolina and mix until combined
Pour into the pan and place the cashew on top carefully.
Bake for 30-40 minutes until a toothpick inserted comes out clean.