A simple chicken sandwich with a spicy chicken and onion filling, sweet and hot mayo sauce and veggies.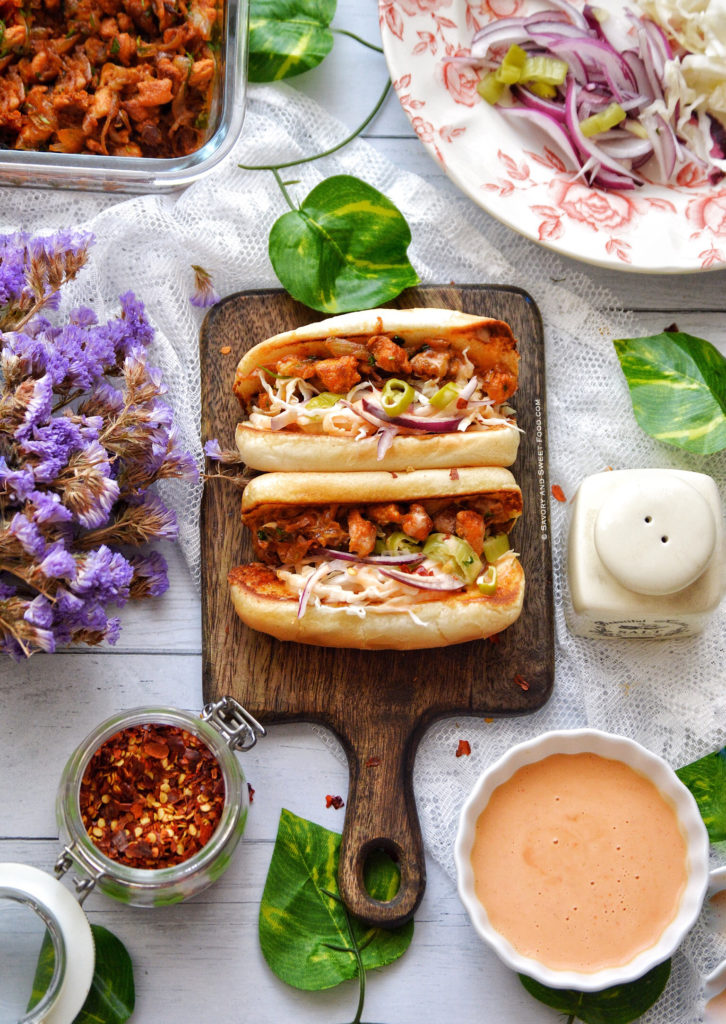 Today I have for you the recipe of chicken sandwich (I just couldn't think of any fancy name for this, so chicken sandwich it is ;)) I was supposed to post a new recipe on Sunday, but I didn't have any post ready with me. I had tried pineapple and white chocolate mousse which was just meh. Then I made another finger food type sweet dish with a vermicelli and crushed biscuit base. It really didn't taste all that bad but the recipe wasn't perfect. I'm thinking of making it again with few changes and if it turns out good, I will post it here soon.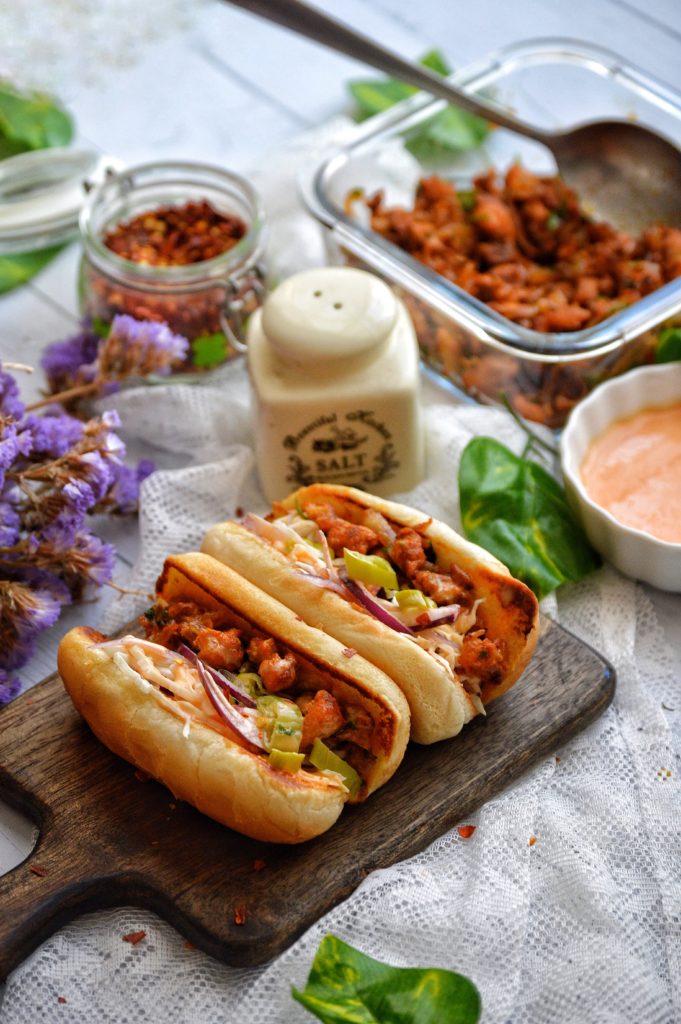 We food bloggers do so much hard work to give you the best recipes. We put in a lot of our time into this and sadly many times there will be food wastage too. The truth is that food blogging is hard work. I would be grateful if you guys appreciate what we do with an encouraging message or by sending pictures of the food you have tried from the blog and yes, by showing some love in our social medias. It really helps us do better, be confident and get the feeling that our hard work is not getting unnoticed.
There are many followers who do send such lovely messages and it just makes my day. Keep showering the love you all, it means a lot.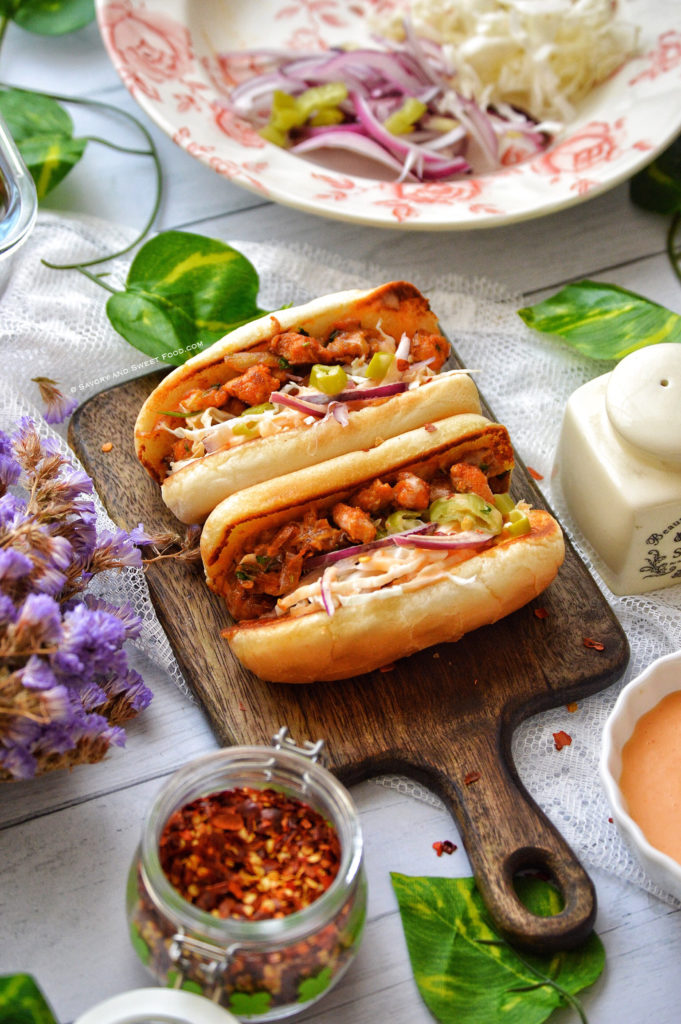 So let's go to the main topic here, which is this tasty chicken sandwich. I came up with this recipe yesterday and it was a huge success here and I'm sure it will be at your home too. There is nothing not to like in this sandwich. Give it a go. 🙂
INGREDIENTS:
300 g chicken breast cut into very small pieces
1 tsp paprika powder

1 tsp red chilly powder

Salt to taste
2 medium sized onions sliced
2 green chillies
1 tsp ginger garlic paste

1 tsp soya sauce
Coriander leaves chopped
Oil
For sauce:
4-5 tbsp mayonnaise

2 tbsp sriracha sauce

1 tbsp honey
2 tbsp water
For assembling:
Cabbage cut into thin slices
Pickled jalapeños or green chillies

Onions sliced
Hot dog buns
Butter
DIRECTIONS:
Marinate chicken with red chilly powder, paprika and salt. Heat oil in a pan and shallow fry chicken till cooked and charred on the outside. Keep aside.

In the same pan, add onions and green chillies. Sauté on high flame till soft.

Add ginger garlic paste and cook for a minute.

Pour in soya sauce and mix well. Check salt and add if needed.

Drop in the chicken and combine. Cover and cook on low for 2-3 minutes.

Add coriander leaves and mix.
To make the sauce:
Mix everything together.
To assemble:
Heat butter in a pan. Toast the buns in butter till crisp on the inside.

Add chicken filling along with the veggies.

Pour sauce generously and serve immediately.