Winters means warm and cozy drink for us. I really enjoy drinking warm drinks mainly because it will keep my hands warm. 😀 I usually drink clear flavored tea in the morning but during the evening a thick hot chocolate is what I need. No, I don't have this every single day, but when I am looking for a comforting drink, this is what I go for.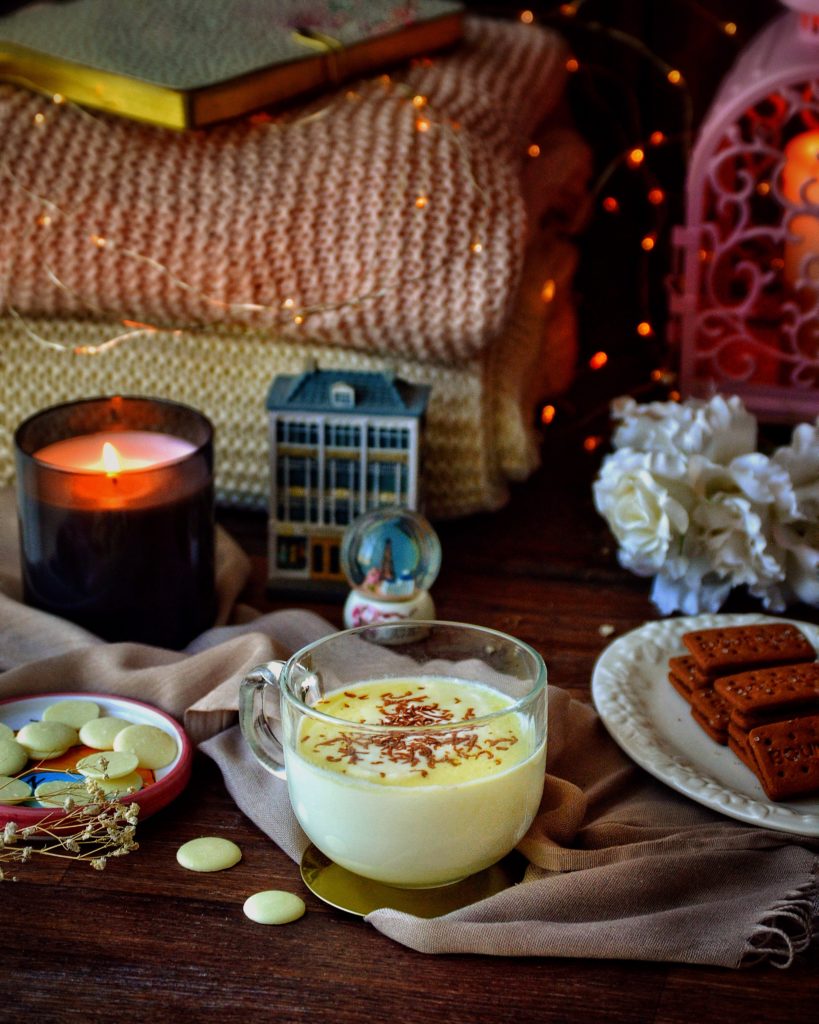 My son enjoys this Nutella Hot Chocolate a lot. You should try that too. In this, I have used White Chocolate and it tasted too good. I have added a tsp of cornstarch to make the drink nicely thick and creamy. I loved the consistency of the hot chocolate, it was perfect for me. 
Please do try it out. I am sure you will love it.
INGREDIENTS:
1 cup milk
1 tsp corn flour
40g white chocolate
A tiny pinch of salt (optional)
Sugar to taste
DIRECTIONS:
Mix together corn flour and milk in a pan.

 

Add chopped chocolate.

 

Keep on low flame and heat the milk till it comes to a boil and thickens. Remember to stir continuously.

 

Pour into two cups and sip it warm.