Blondies are blond brownies, that is, it has the same soft and gooey texture as brownies but the main difference is that it doesn't have chocolate in it. These are very addictive, you just can't stop with one slice.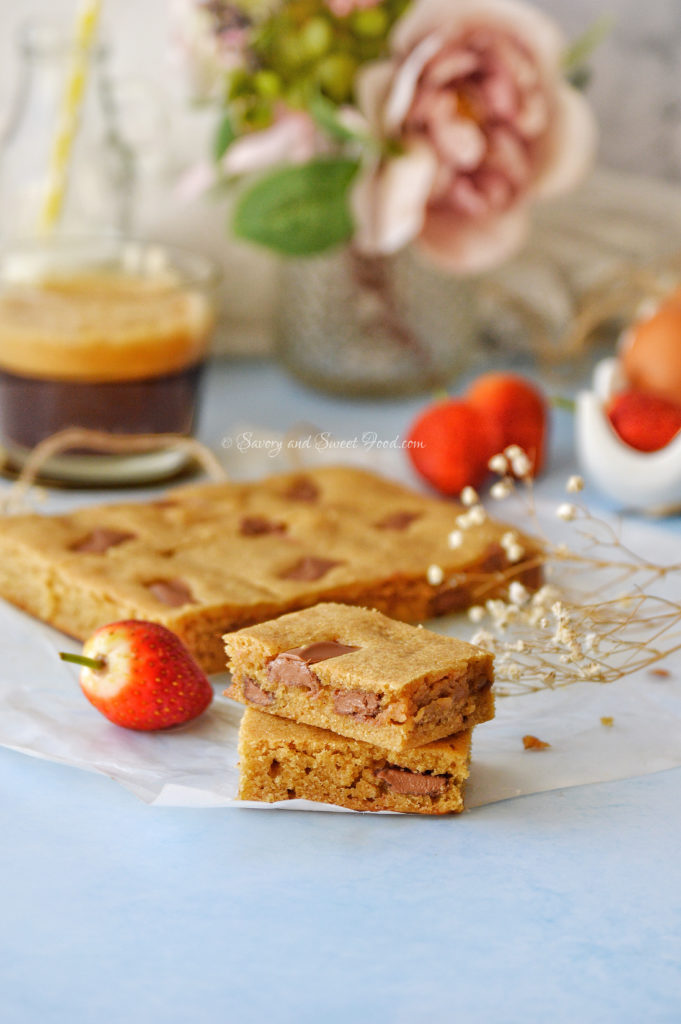 This blondie recipe is a foolproof one, where you will just need one bowl and a few basic ingredients. You can whip it up in just under 15 minutes. I have been making this for quite sometime now, but I just didn't get to post it here in the blog. But each and every time I make it, it turns out delicious. It is too difficult to mess this recipe, really!! 😀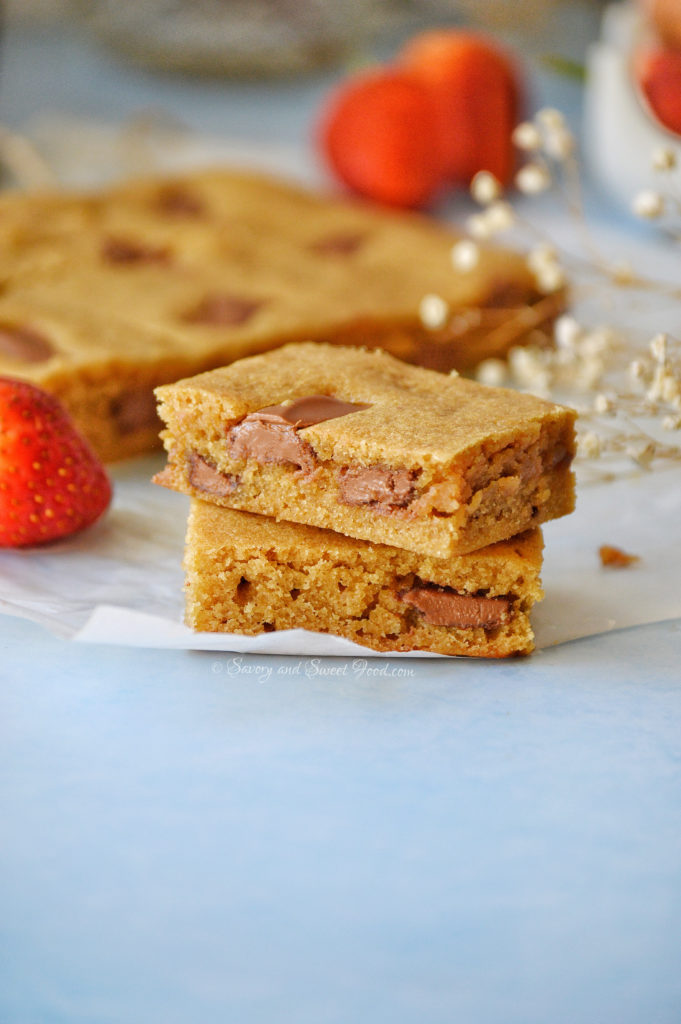 The flavor of blondies come from the brown sugar mixed with butter, giving it a lovely butterscotch-like flavor. The aroma that comes out of the blondie when you take it out from the oven is irresistible.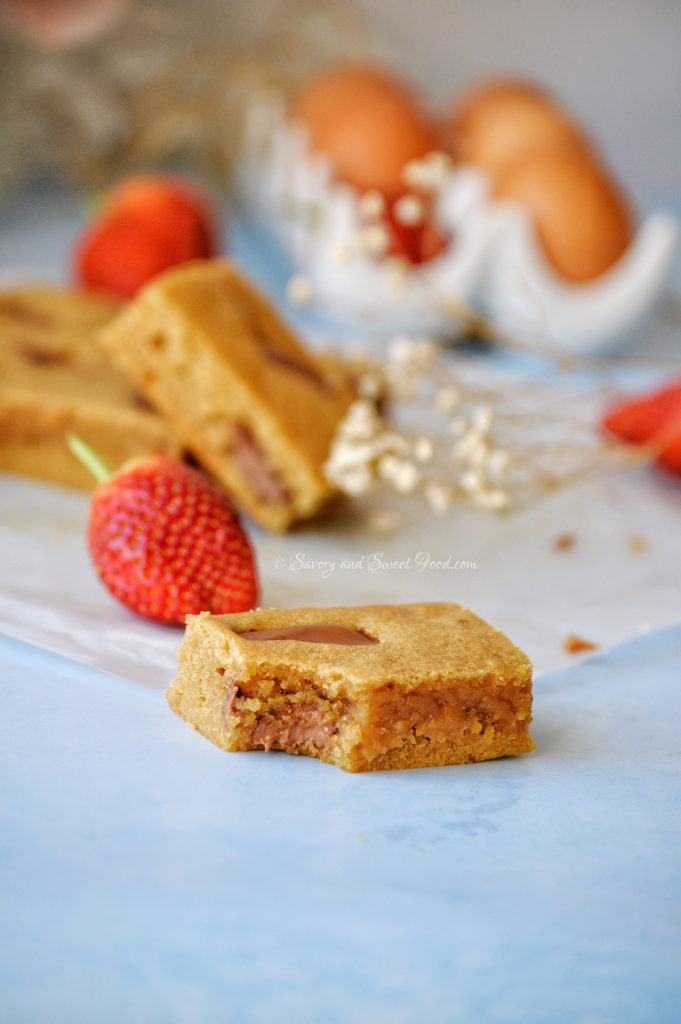 You can add anything into the blondies like nuts, white chocolate chips or toppings. I added milk chocolate chunks. Hope you will give this soft and chewy blondies a try. It is extremely delicious.
INGREDIENTS:
114g unsalted butter melted and cooled

 

1 cup dark brown sugar

 

1 large egg and 1 egg yolk
1 tsp vanilla essence
1 tbsp honey (optional)
1 cup all purpose flour
a pinch of salt
200g milk chocolate bars cut into big chunks.

 
DIRECTIONS:
Preheat oven to 180C. Line an 8 by 8 inch square pan with baking paper and spray with nonstick cooking spray or spread butter.

 

In a bowl mix together butter and sugar with a rubber spatula.

 

Add eggs, vanilla and honey. Mix well

 

Add all purpose flour , salt and gently mix till combined.

 

Add 120g of chocolate into the batter and mix.

 

Pour the batter into the prepared pan.

 

Add remaining chocolate on top of the batter pressing it lightly.

 

Bake for 25 minutes until set but still gooey.

 

Let it cool and serve.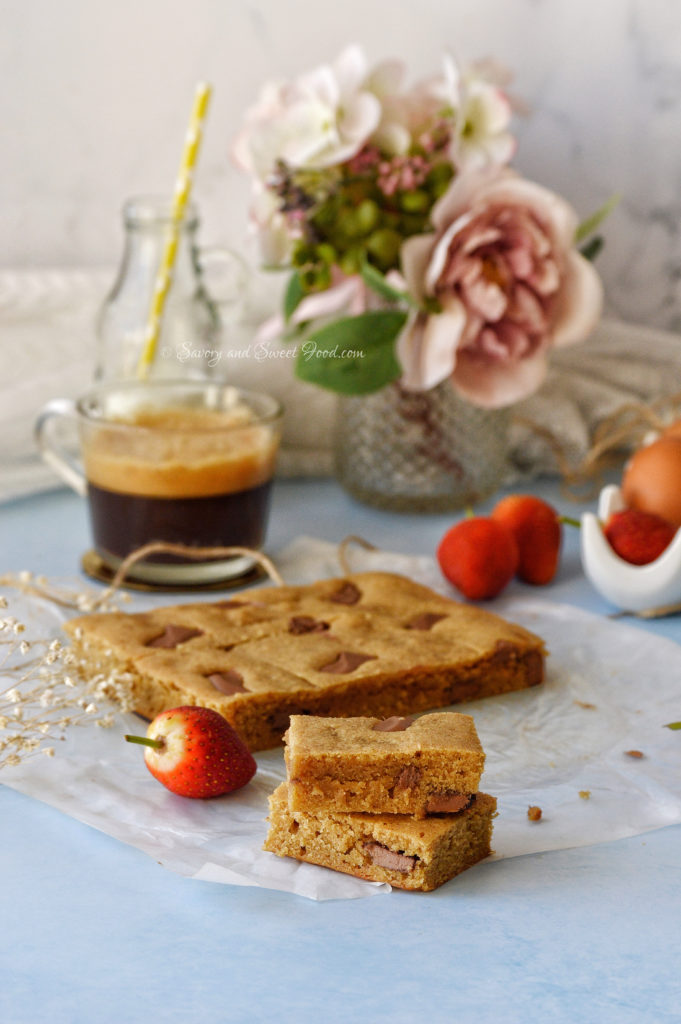 Recipe adapted from Handle the Heat.