A semi frozen Oreo dessert, that is easy to prepare- just perfect for cookies and cream lovers.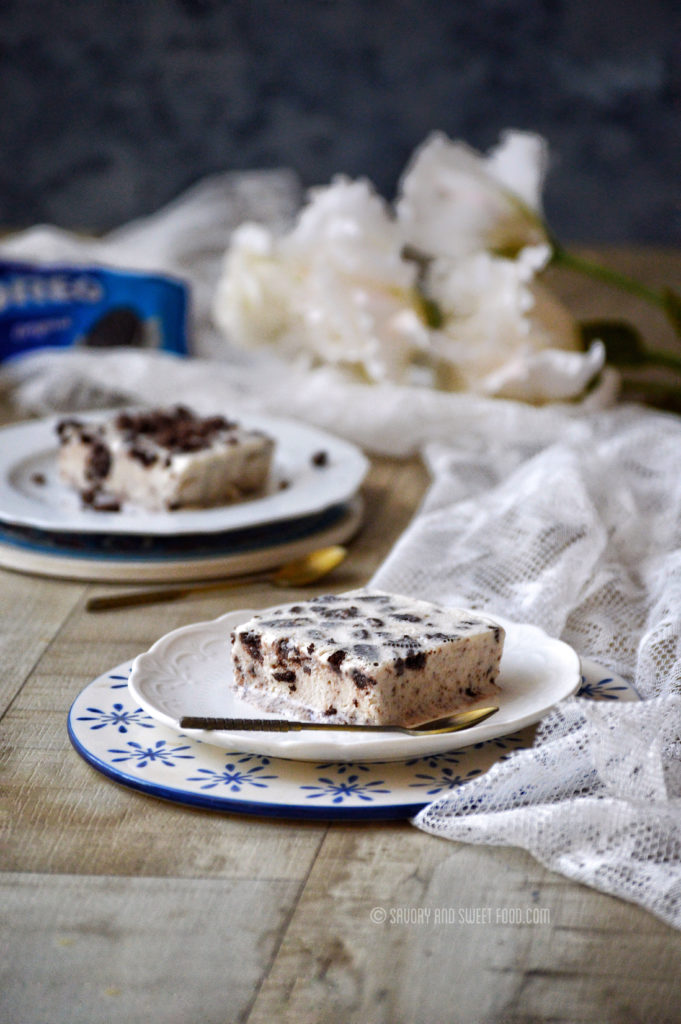 Sometimes the most simple desserts are the best. For this one, all you need are 5 ingredients and about 10 minutes of free time. It doesn't require any elaborate steps. You have to mix up all the ingredients with a spoon in a bowl, that's it. Even your kids can prepare this.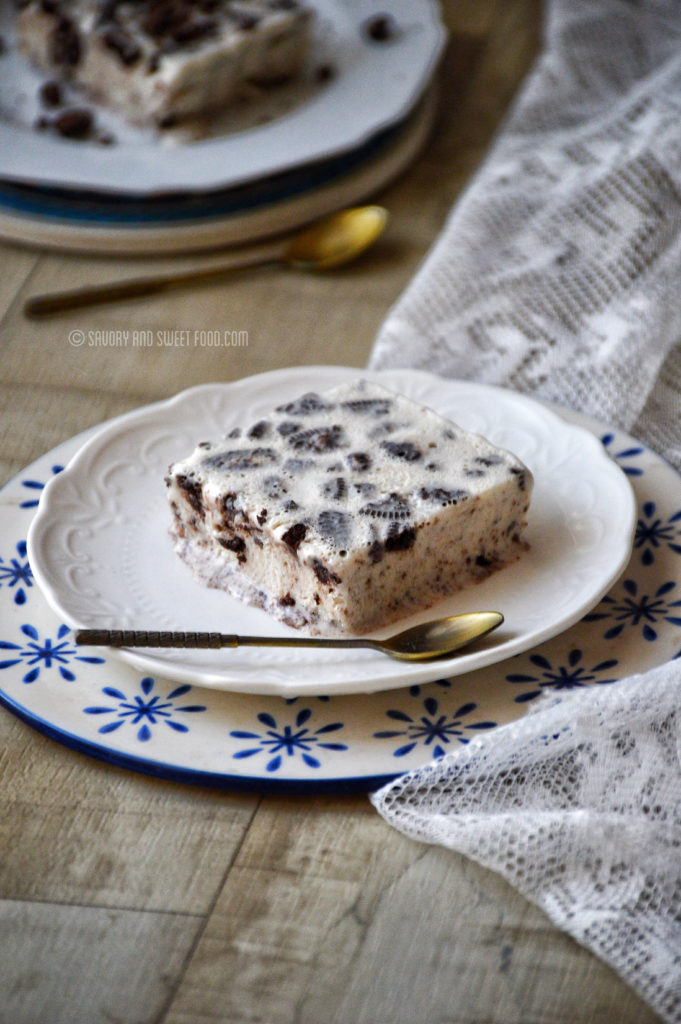 Actually my 5 year old boy, Hamad made this dessert all by himself with very little help and it turned out delicious and perfect. If your kids are getting bored at home without having much to do this winter vacation, let them have fun in the kitchen and make this incredibly easy Oreo dessert.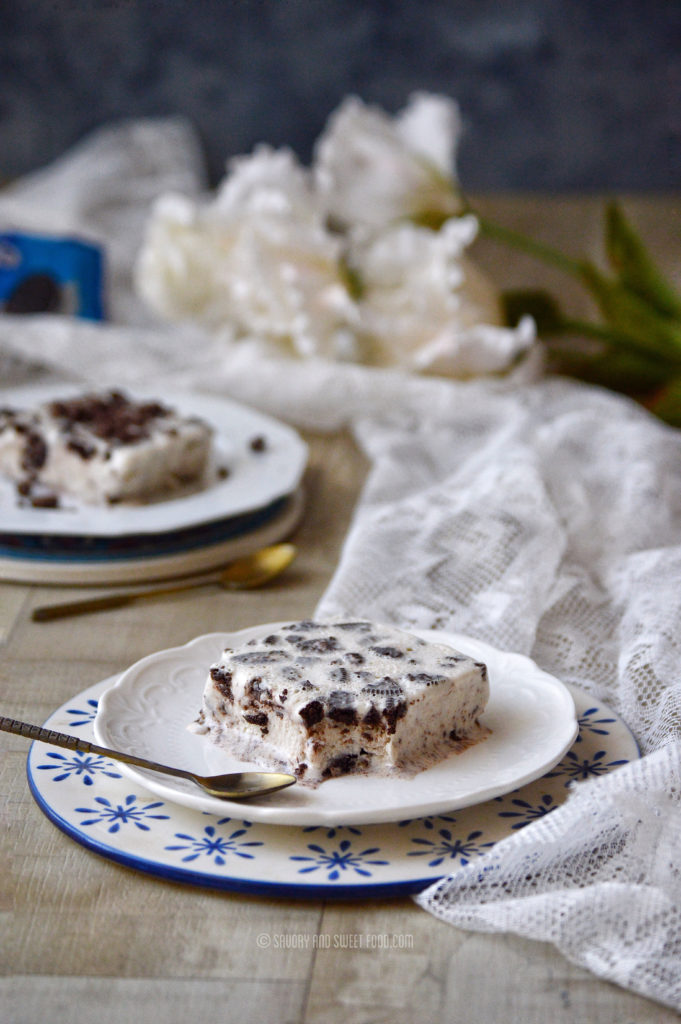 This one is a lot similar to another great recipe in my blog which is Chilled Cream Fruit Salad, but here instead of fruits I added Oreo biscuits. All the credit for both the desserts goes to my sister-in-law, Shabana once again. Thank you so much dear. 
INGREDIENTS:
250ml thick cream
1 cup milk
1/2 tin sweetened condensed milk (or more)
4 cubes kiri cheese softened (or 4 tbsp cream cheese)
10 Oreo biscuits crushed
DIRECTIONS:
In a bowl, add softened kiri cheese and whisk.
Add cream and mix well until there are no lumps.
Add in the milk and condensed milk. Combine. (If there are lumps from the cream cheese, blend it once with a hand blender or even in your usual blender)
Add crushed Oreos and stir.
Pour into a storage tray, close lid and keep in freezer for 1-2 hours. By then the consistency should be that of a very thick cream along with little frozen cream. You can keep it in the freezer for longer and keep it in the refrigerator 1 hour before serving.