This hot chocolate is incredibly rich and thick- almost like drinking pudding or a chocolate bar or Nutella in liquid form.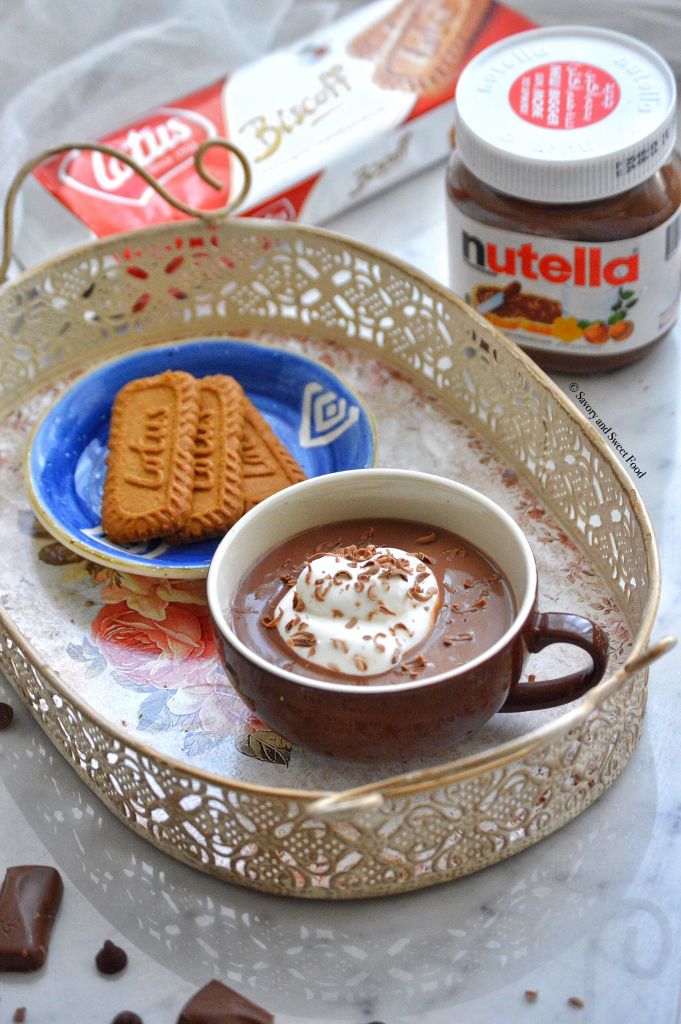 Thick hot chocolate is hands down the best type of hot chocolate. If you haven't tried such thick hot chocolate, imagine hot chocolate pudding or a chocolate bar or Nutella in liquid form. That is exactly what it tastes like.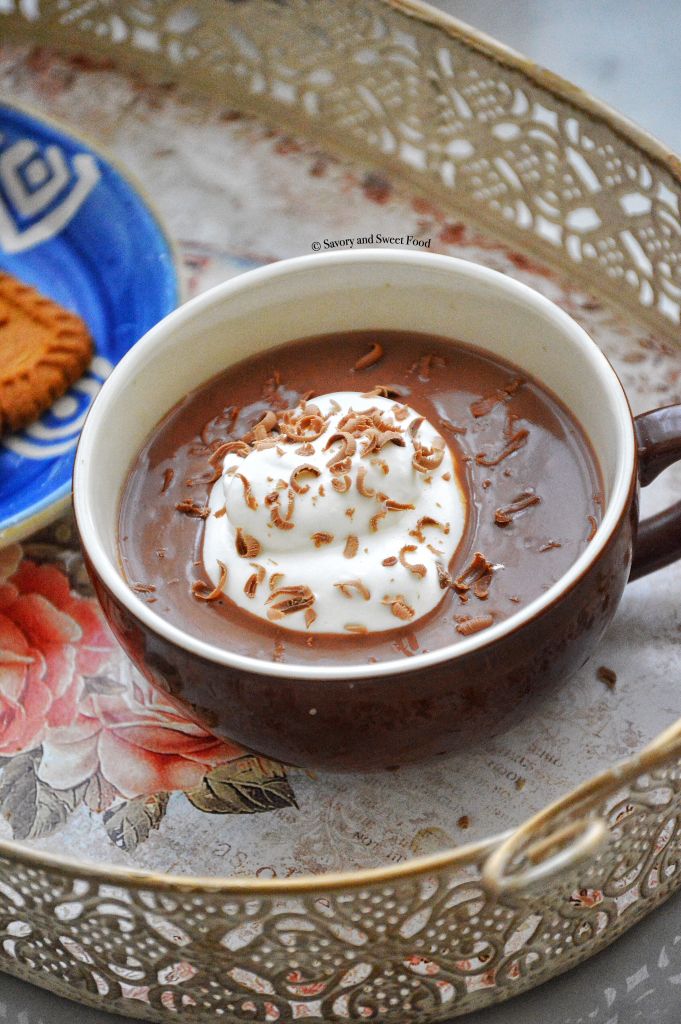 I have always loved hot chocolate. I fell in love with it, after i had this thick and creamy hot chocolate from a cafe, long back. It was soo good that I started dreaming about it, hahaha! Since then I have been trying to recreate it.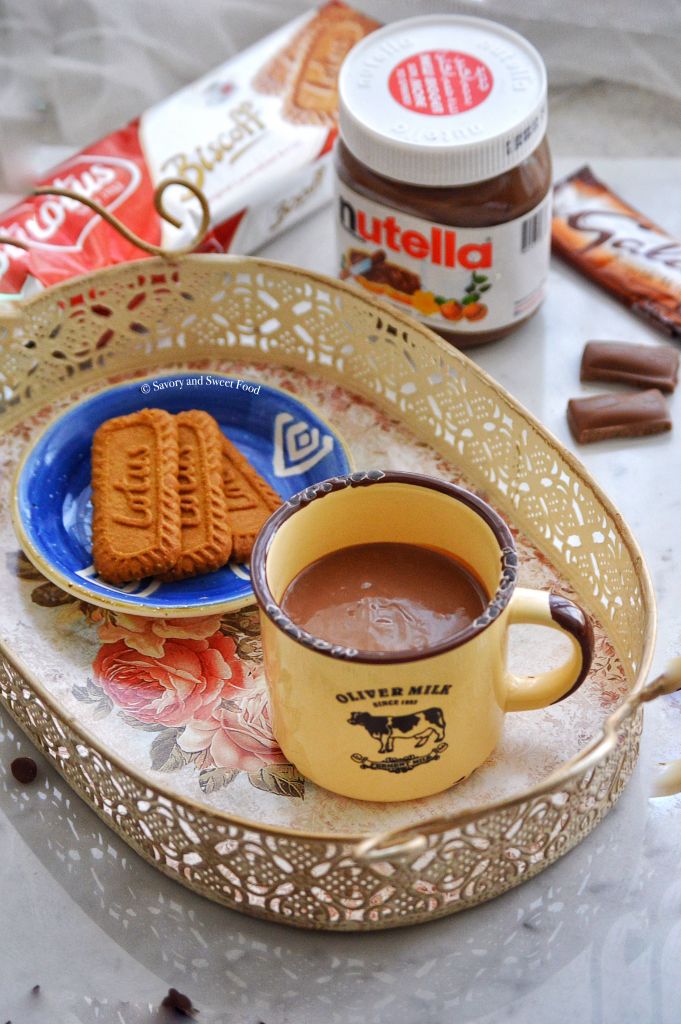 I always wondered how they made it so thick. I did a lot of research, did lots of trials and most of the time my hot chocolate tasted like Nesquik milk drink. I love that too but I wanted mine thick.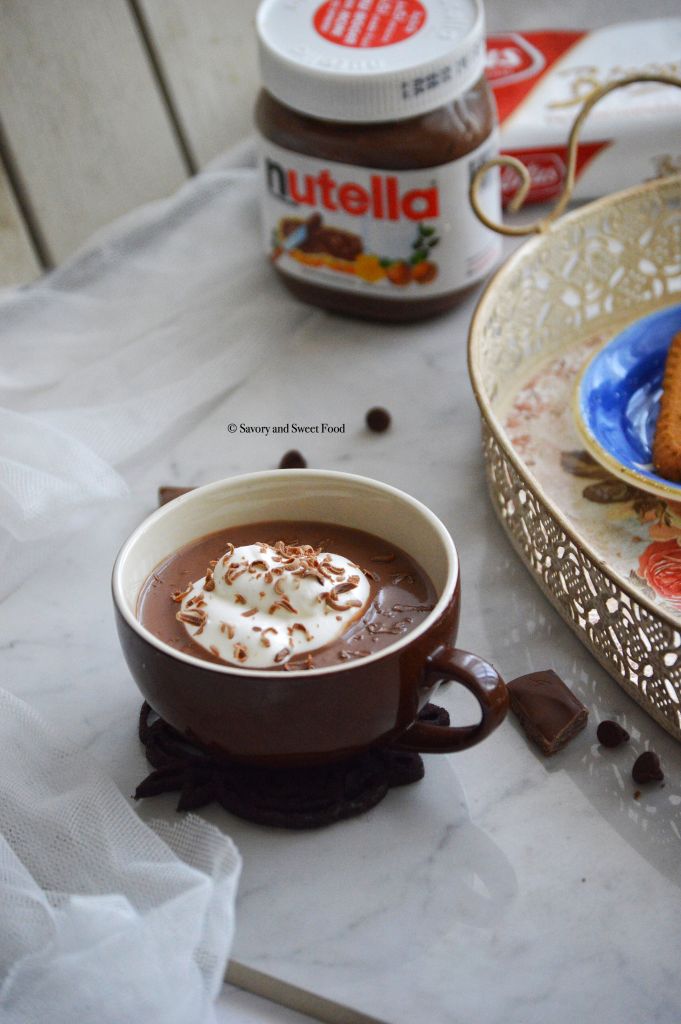 And then one day I was reading about the European hot chocolate. It seems their hot chocolate is extra thick…'extra thick' that's exactly what I want. The thickness is achieved with a little bit of corn starch- now that's easy! That is the mystery ingredient they use. So tried making hot chocolate that way, and it was a success. It had that amazing richness that it had me craving for another mug ASAP.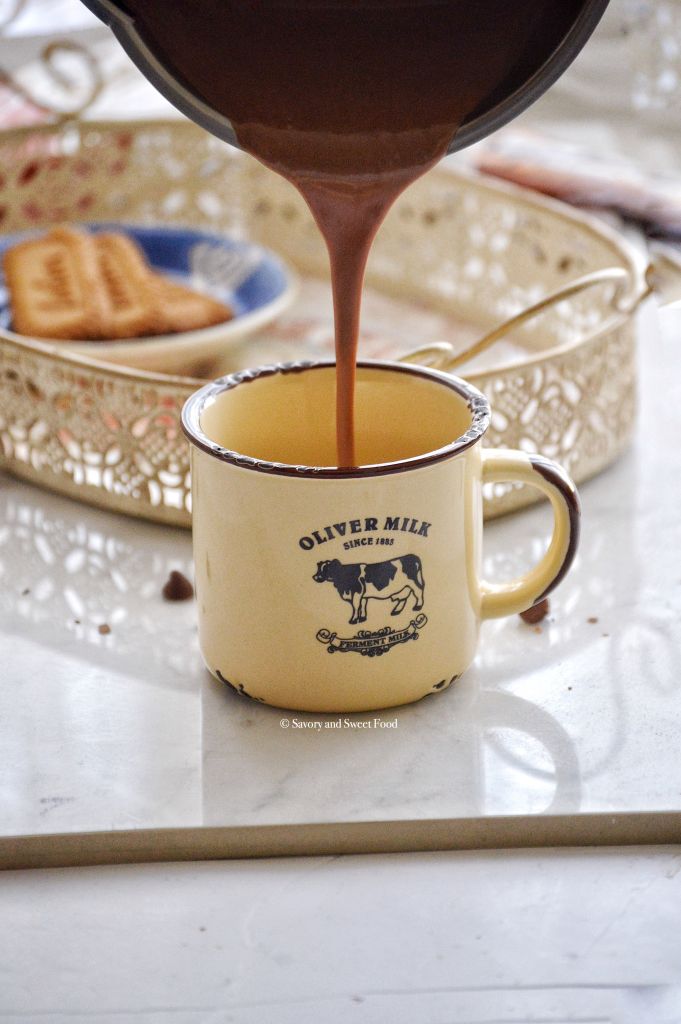 Make this drink for your family and friends and reap the rewards, everybody will love it! 🙂
INGREDIENTS:
1 cup milk
1 tsp corn starch
2 tsp nutella
1 bar milk chocolate (40g)
Whipped cream/marshmallows (optional)
NOTES:
You can add half a bar of the chocolate if you do not like it very rich.
You can reduce the amount of corn flour added to 1/2 a tsp if you don't want the hot chocolate to be very thick.
If you like dark chocolate flavour, substitute milk chocolate with dark or semisweet chocolate.
INGREDIENTS:
Mix the cornflour in a 2-3 tablespoons of milk without leaving any lumps.
In a saucepan, add the milk, Nutella, chocolate bar (cut into smaller pieces), and the cornflour mix.
Keep this over medium high heat. Whisking constantly, bring this to a boil. Let all the ingredients melt and blend together. Remember to stir frequently. After the mixture comes to a boil, reduce heat to low and cook stirring continuously till it thickens.
Pour the hot chocolate into 2 cups.
Add a dollop of whipped cream or marshmallows on top and serve.
[yumprint-recipe id='168′]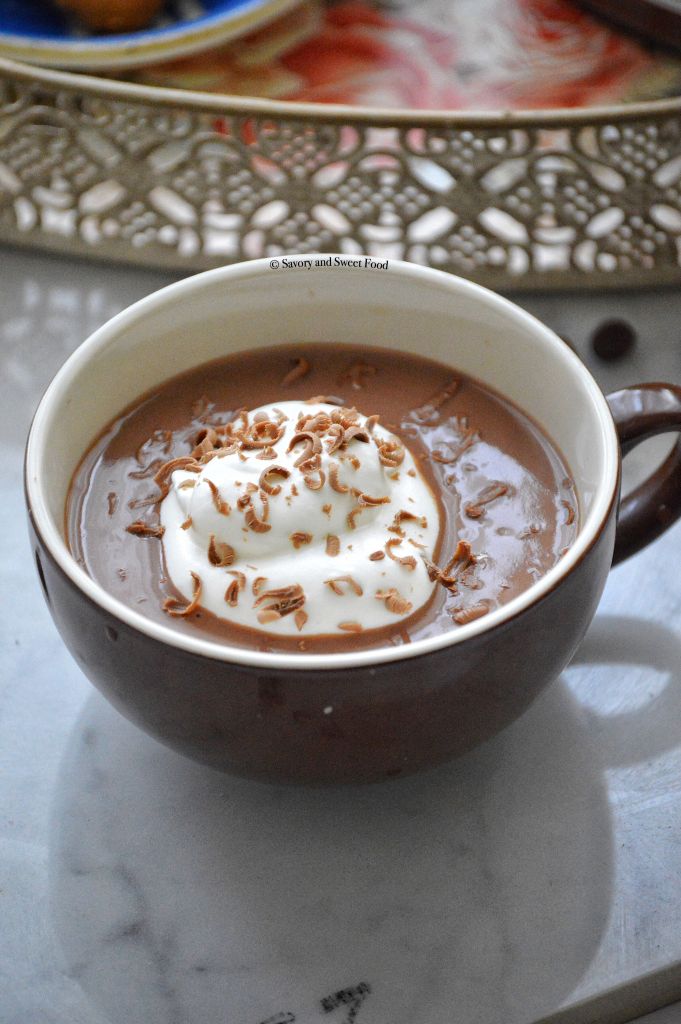 I am taking this hot chocolate over at Fiesta Friday, Saucy Saturdays and FoodieFriDIY.