Pazham Pori is a popular snack from Kerala made with ripe plantains. Banana slices are dipped in a flour batter and deep fried. With this recipe, you will get  crisp banana fritters everytime.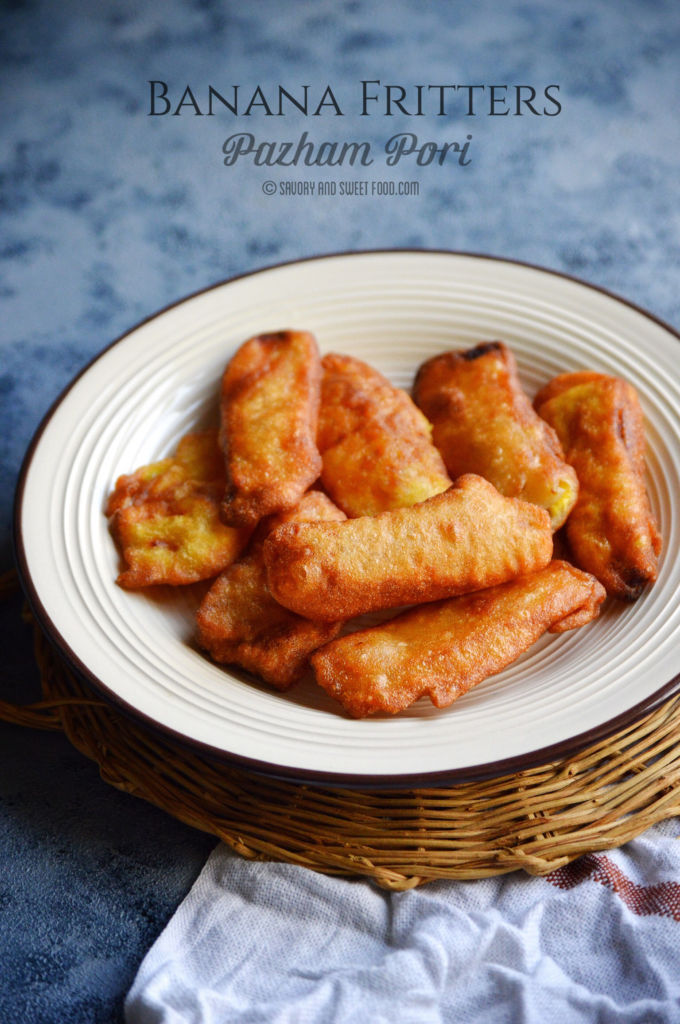 Pazham pori…oh my God!!! I just love these. Served warm and crisp with a hot cup of chai is the best snack ever.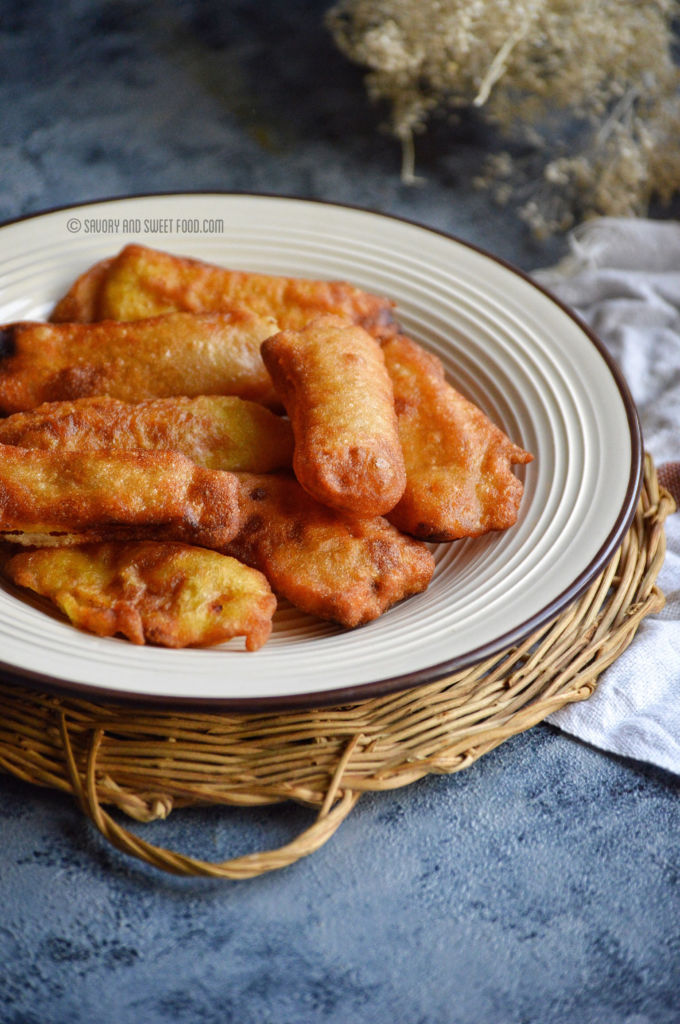 Even though this is the most basic recipe, I never get it right. I like a crisp outer covering, which I never get. My pazham pori used to turn out soggy every single time. I tried adding rice flour, corn flour, baking soda etc but nothing worked. So this time I tried it with whole wheat flour and guess what!!, it turned out to be the crispiest fritters I ever made. The batter was lovely and crisp and the banana was warm and soft. Too perfect, just like how I like it.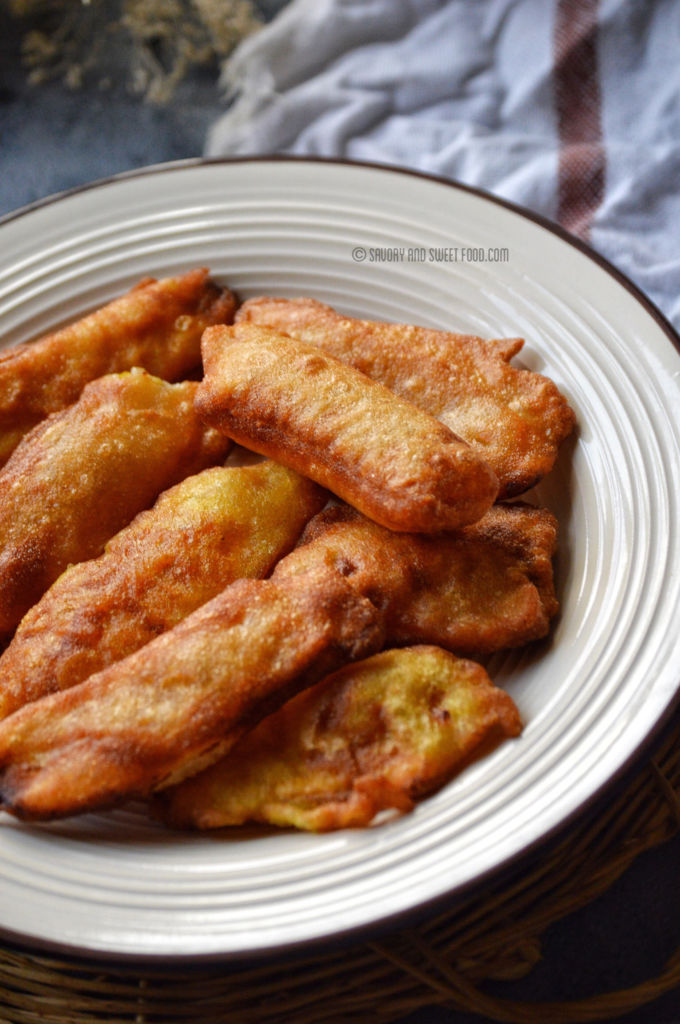 I am not sure if it turned out great because of the whole wheat flour or the change in frying technique I used this time. My mom had given a tip to make all fried snacks crisp, and that is frying in medium low heat. I used to fry in high heat most of the time. But after I started reducing the heat, all of my fried snacks, especially the ones with a batter coating started turning out crisp. Umaaa, as usual – great tip!! 😀
So, here is the recipe. 🙂
INGREDIENTS:
3 plantains/ Indian banana
1 cup atta/ whole wheat flour
1/4 cup maida/ all purpose flour
3 tbsp sugar (adjust according to the sweetness of the banana)
Pinch of salt
1 1/2 cup water
1/4 tsp turmeric powder
Vegetable oil for deep frying
NOTES:
The bananas should be ripe, but not very ripe.
Usually only all purpose flour is used, but I used whole wheat flour mainly but there was no difference in taste.
Fry in medium low heat, you will get crisp fritters.
DIRECTIONS:
Cut the bananas lengthwise.
In a bowl, add all the ingredients and mix well with a whisk. Make sure there are no lumps.
Heat the oil.
Dip the banana pieces in the batter and drop in oil. Make sure that the oil is not on high flame. It should be kept on medium low. Like this you will get crisp banana fry.
Once it turns crisp, take out.
[yumprint-recipe id='282′]