Burritos with taco seasoned grilled chicken, jalapeños, cheese and lots of creamy ranch sauce.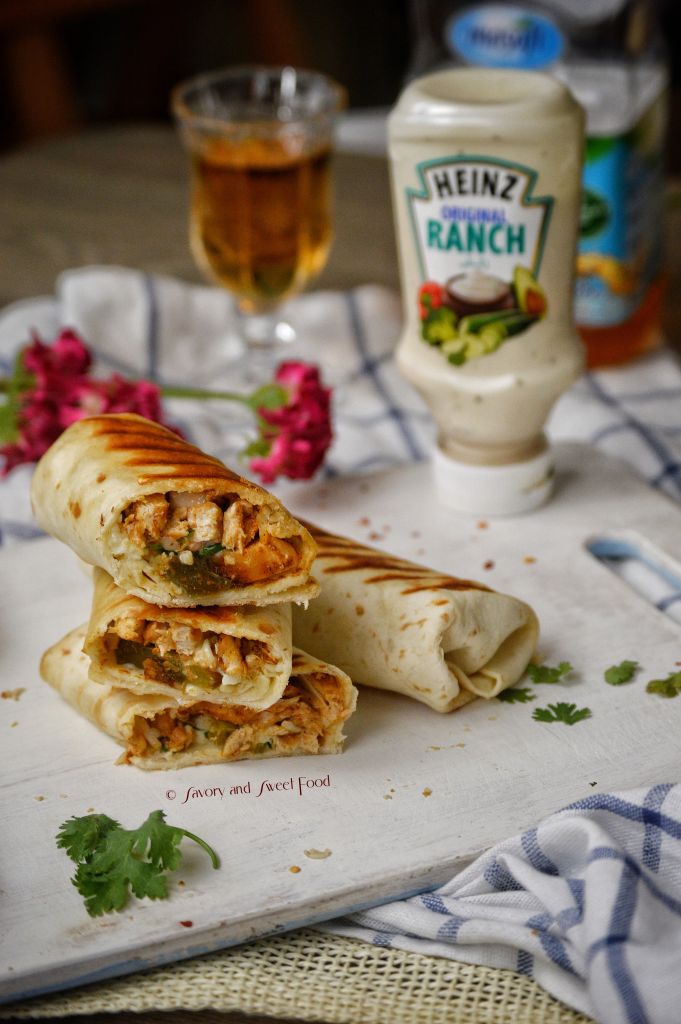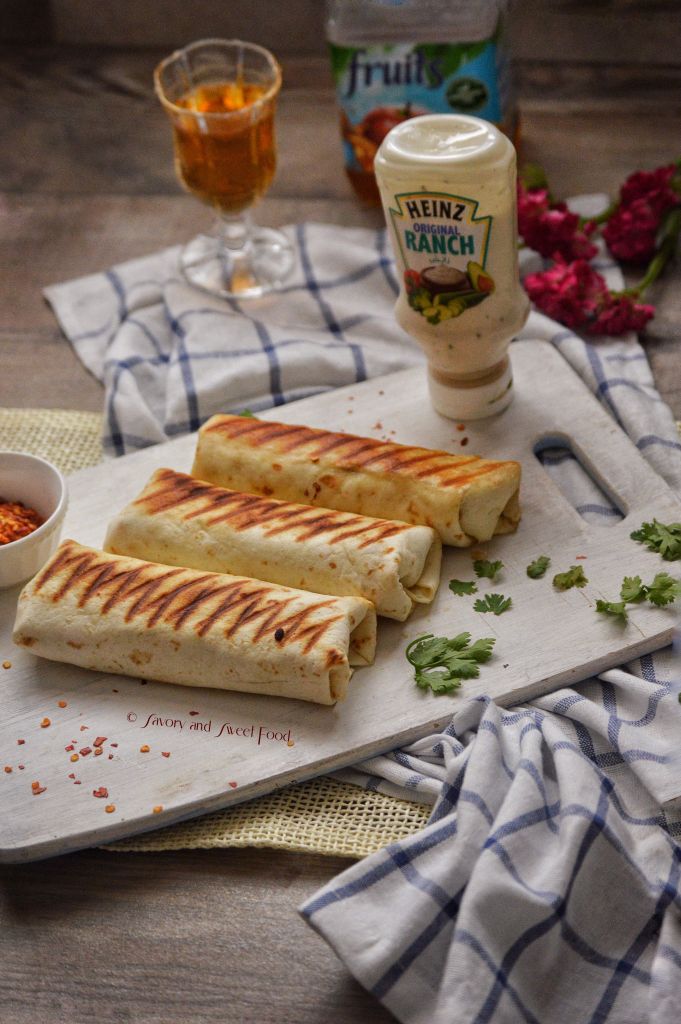 I have used the tantalizing blend of taco spices by
McCormick
for my chicken so it just couldn't get easier. I included a new sauce in my pantry and that is Heinz Ranch Sauce and I am so obsessed with it. I put it in my sandwiches and wraps all the time now. In this Burrito, the ranch sauce takes this wrap to the next level. And it is so easy and convenient, you just have to squeeze it out of the bottle directly into your sandwiches and devour. I tucked in a lot of jalapeños in the wrap and also sprinkled some chili flakes and it was sooo good.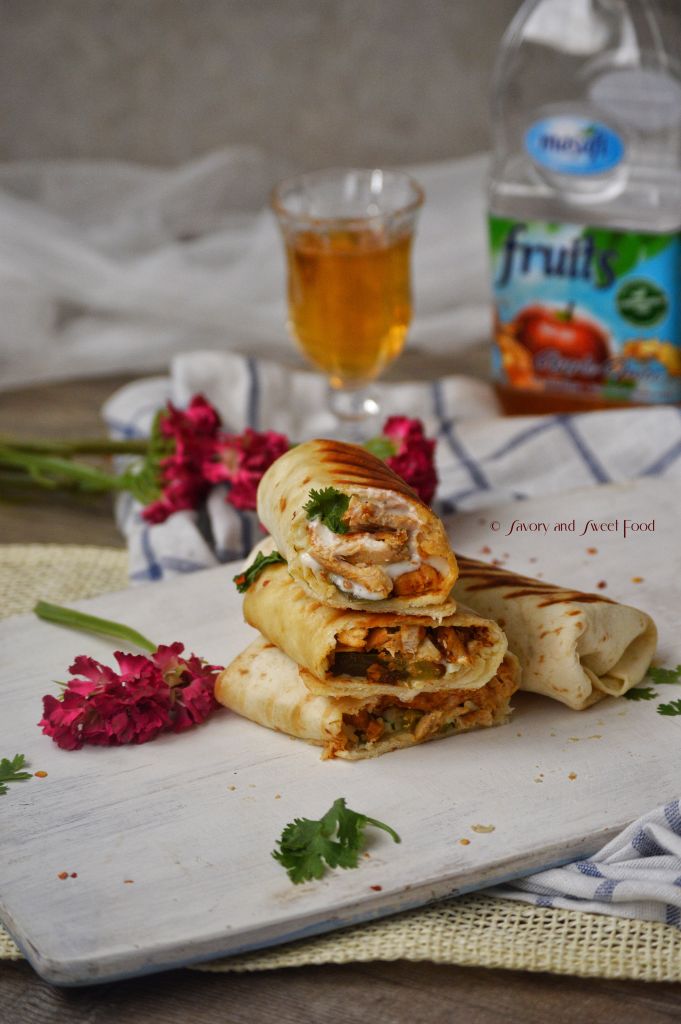 So the next time you are craving some heat and want an easy meal that you can get on your dinner table quickly, give this Chicken Ranch Burritos a try. You will love it.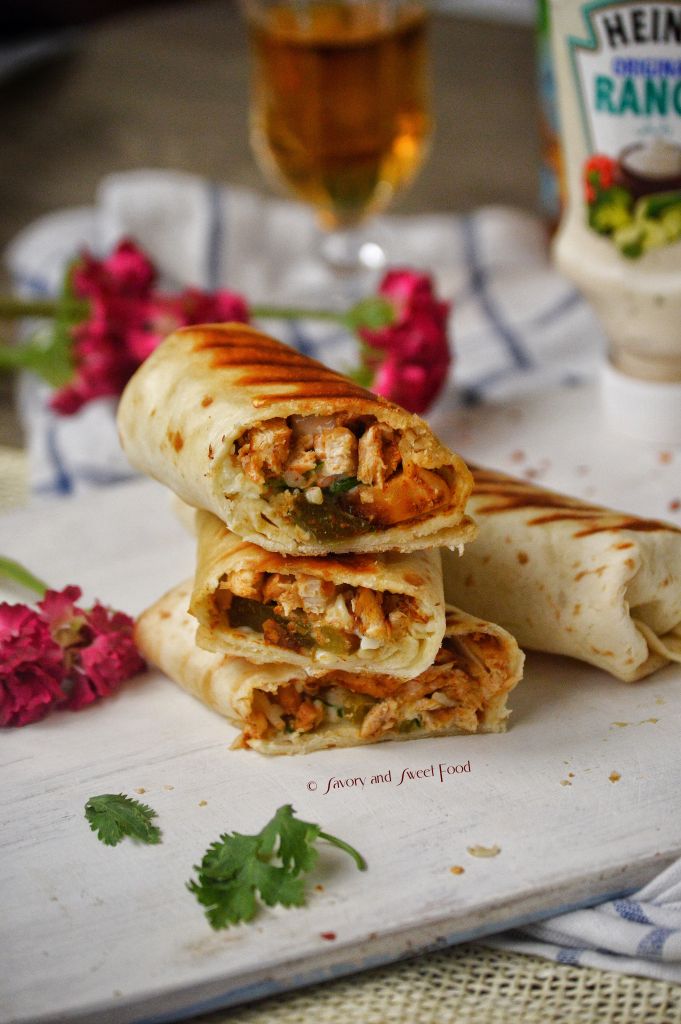 INGREDIENTS:
Tortillas
300g chicken breast
2 tsp taco seasoning
Ranch sauce
Pickled Jalapeños
Coriander leaves
Red chilli flakes
Mozzarella cheese
Butter
NOTES:
If you don't have taco seasoning mix with you, you can make it at home using this recipe.
I used Heinz ranch sauce, but you can make it at home. Recipe here.
You can add lettuce, avocado or tomatoes too.
DIRECTIONS:
Marinate the chicken breast with taco seasoning and shallow fry or grill till done.
Slice the chicken and keep aside.
To assemble the burritos, take the tortillas and place the sliced chicken.
Add jalapeños, coriander leaves, mozzarella cheese and ranch sauce. Finally add chilli flakes.
Roll the burritos, tucking the sides inside.
Heat butter on a griddle pan and toast the burritos on both sides and let the mozzarella melt.
Serve immediately.
[yumprint-recipe id='241′]