Hands down the best White Velvet Cake. This cake is light, super moist and so full of flavor that this will be your ultimate choice when you have a party or when you are craving a good quality cake, no doubt.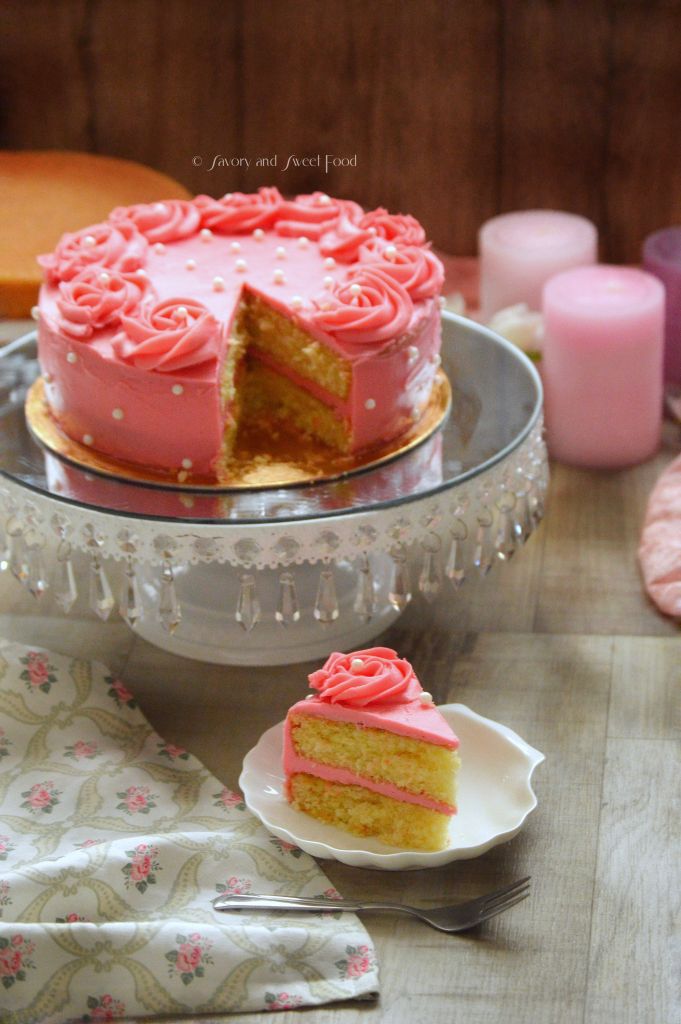 Savory and Sweet Food is 4. Woooot Woooot! And we are celebrating with this pretty White Velvet Cake, yes its a cousin of the famous Red Velvet Cake. 😀 The journey I embarked upon 4 years back has reached a milestone with all your love and adulation and I couldn't have asked for MORE.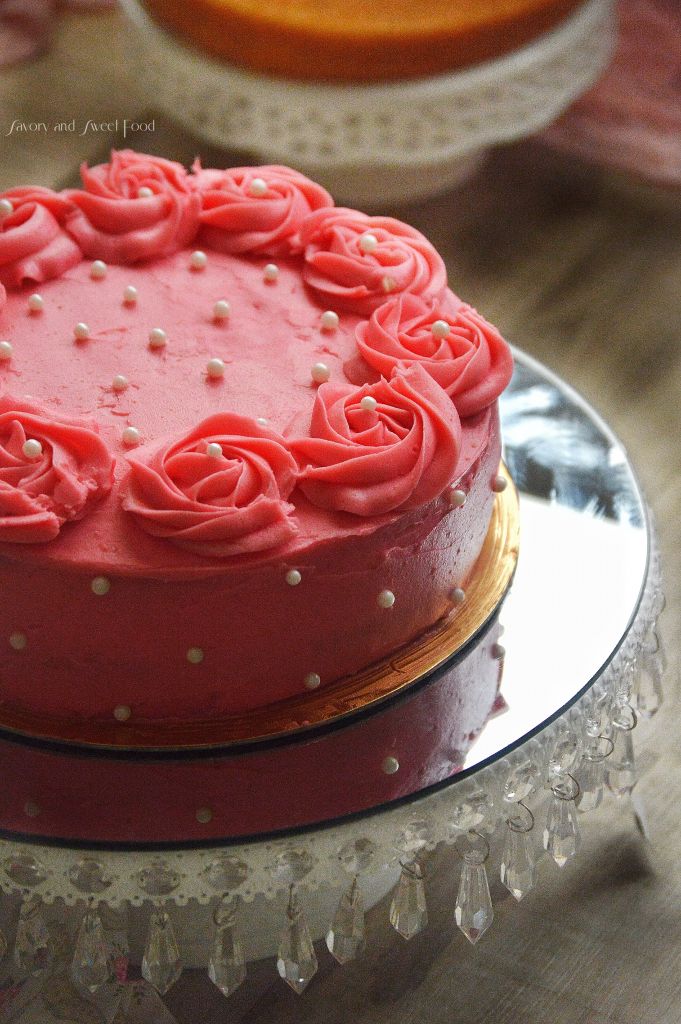 Can't believe how fast time passed by, I feel it was not very long back when I launched the blog with this
Rasmalai recipe
, with a cold feet, not knowing how this will turn out. I didn't know if anyone would want to read what I had to share. But you guys have been so supportive, appreciative and inspiring for me every single time. As cheesy as this sounds, thankfully, I was welcomed into the blogging world with open arms. I am so glad that I got into this because it opened a chapter full of new experiences, beautiful milestones, heart touching rewarding moments, and yes also few disappointments, anxiety attacks but mostly beautiful moments.:)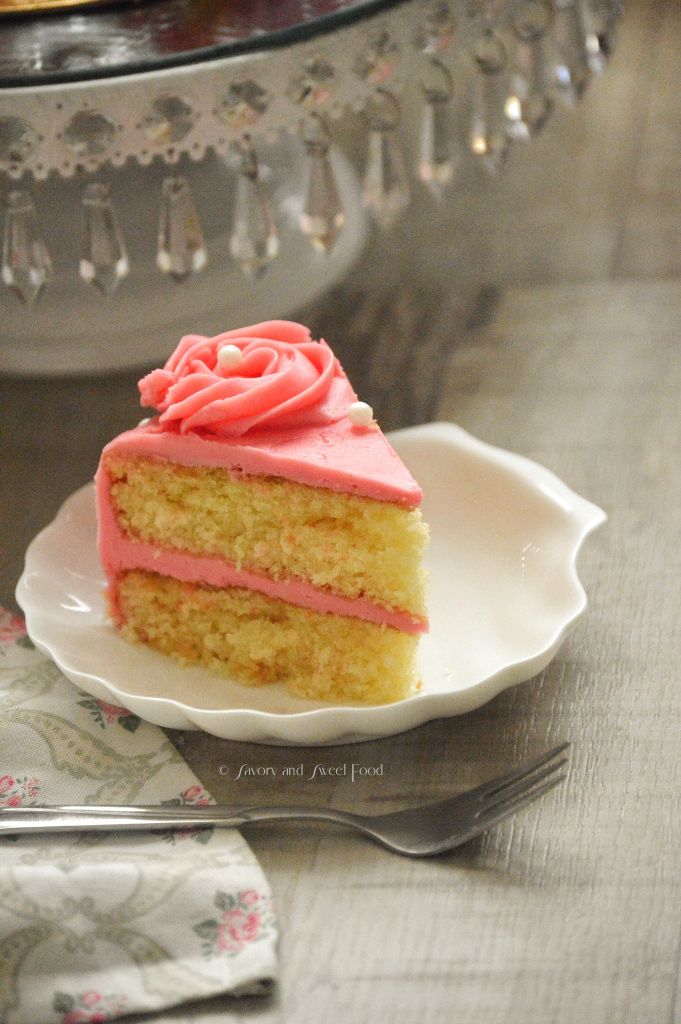 I cherish the emails and messages I get from readers who have tried my recipes. I feel so touched whenever you send a photograph of the dish you made from my blog. I appreciate and thank you guys from the bottom of my heart for each and every like/heart and comment on social media. It really means a lot. That's the reward we bloggers get for all the hard work we do. So please do show us lots of love this way. 🙂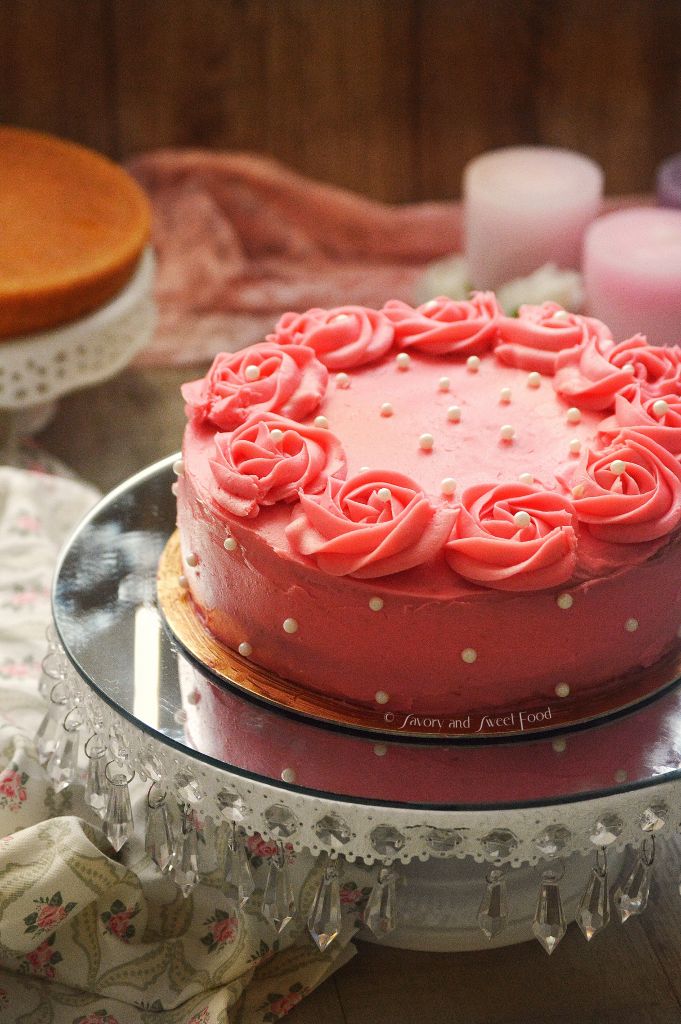 I have always believed in sharing and for all the overwhelming affection I have received over the years I decided its time to give back MORE with my new Instagram account which is
SAVORY AND SWEET FOOD & MORE
. I had asked you guys during the survey which I conducted few months back if you would like to see the behind the scenes stories of S&S. And it was a yes yes yesss answer from all of you. I also get messages and emails asking me for tips on photography, food styling, and so on. So in this page I will try to post about photography, how to set the scene for food photography, about the props I get and many other topics, in shaa Allah. (Disclaimer: I am not an expert in photography or styling. But I will share whatever I have learned in these years) Hope you all will like it and enjoy that page because S&S&more is just for you guys, that's what you all asked for.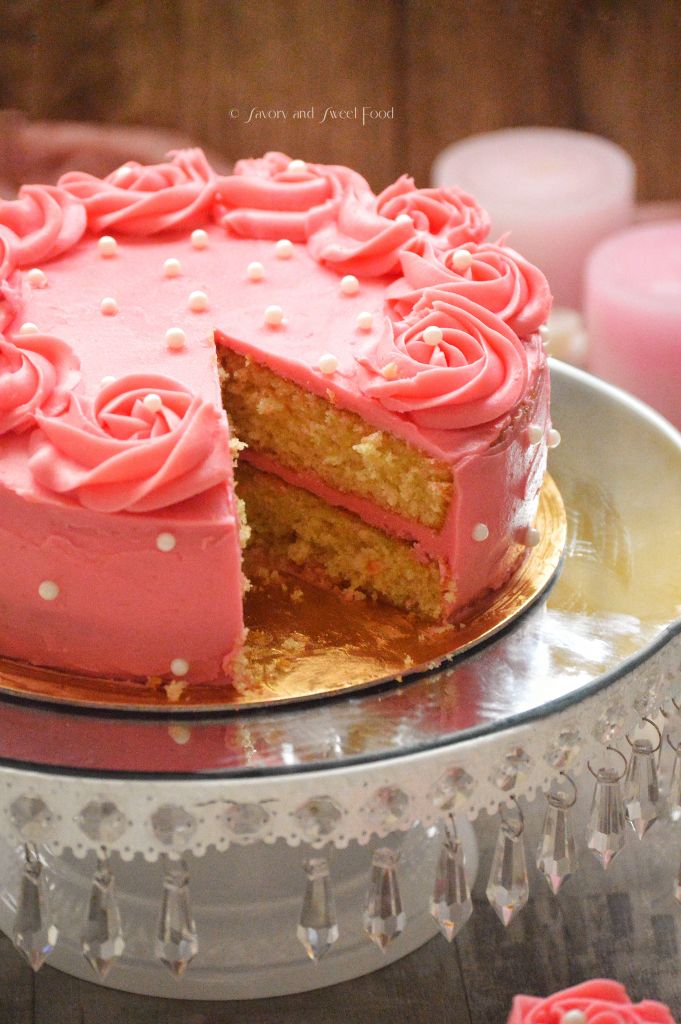 So now let the party begin with this White Velvet Cake. Honestly, this 4 years of blogging has been one of the most beautiful experiences of my life and that alone is worthy of celebration. <3
Makes three 8 inch cakes
INGREDIENTS:
150 g unsalted butter (at room temp)
110 g vegetable oil
400 g (2 cups) granulated sugar
3 large eggs
1 cup (237ml) buttermilk
1/2 cup (119 ml) yoghurt/sour cream
1 tbsp vinegar
2 tsp vanilla
1 1/4 cups (170g) all purpose flour
1 1/4 cup (156g) cake flour (see notes for substitute)
1 1/2 tsp baking soda
1/4 tsp salt
NOTES:
Cake flour substitute – 137g all purpose flour plus 19g corn starch mixed well.
DIRECTIONS:
Preheat oven to 180 C. Grease and flour three 8' cake trays.
Beat butter, oil and sugar on medium high speed for 2 minutes.
Add in eggs one at a time and beat well till it gets incorporated.
Add in buttermilk, yoghurt, vinegar and vanilla. Combine.
Sift the flours, baking soda and salt. Add this to the mix and beat on low for 1 minute.
Pour the cake batter into three cake pans and bake for 25-30 minutes or until a toothpick inserted comes out clean.
Cool the cake for 10 minutes and turn into a wire rack. Let it cool completely.
Frost the cake with buttercream of your choice. I used white chocolate buttercream frosting.
[yumprint-recipe id='242′]