These Vanilla Cupcakes are so easy to make and stay super moist – for days.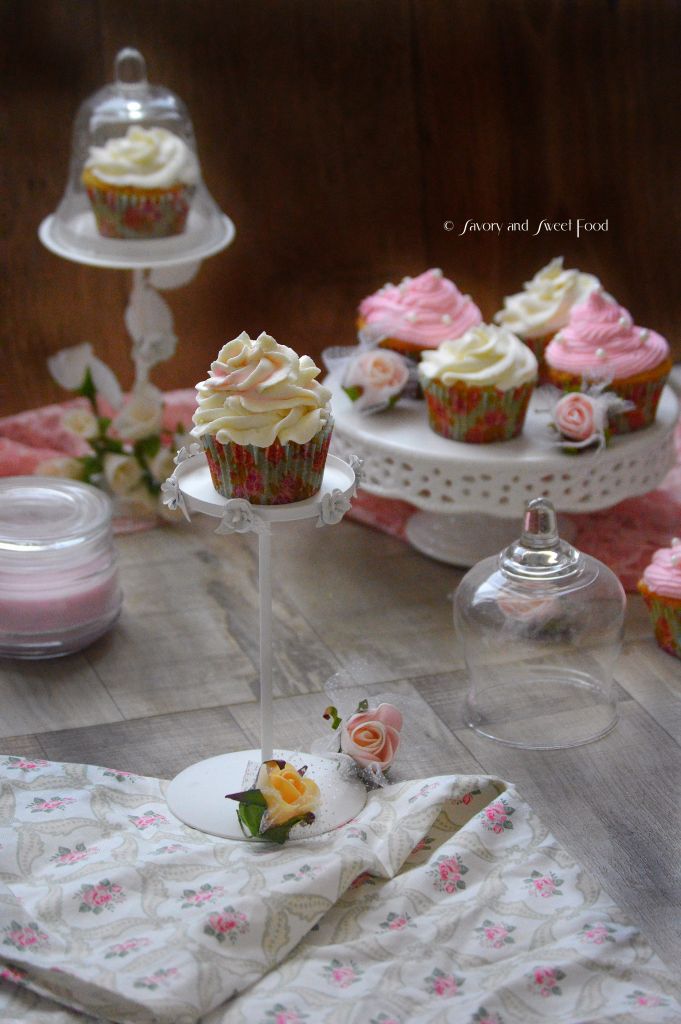 My quest for the perfect vanilla cupcake is over. I have made batches and batches of cupcakes to get this recipe. This is my new favorite, the new star in town. 😀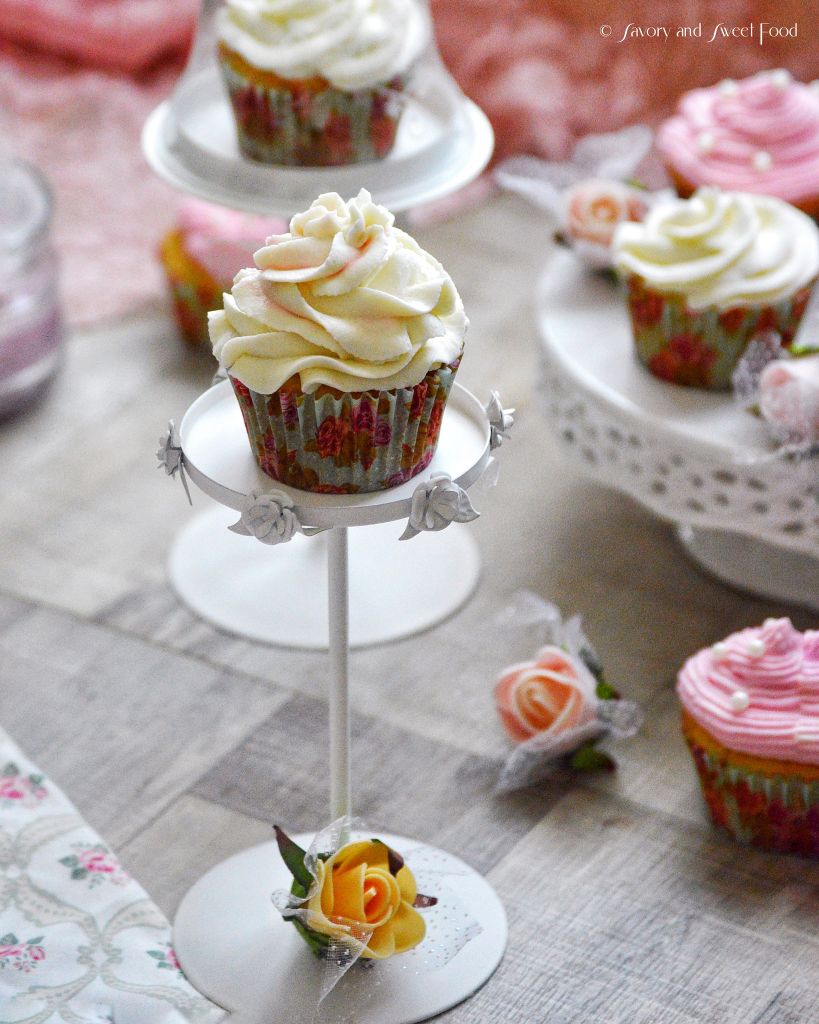 Could you believe it, in 4 years of blogging I have not posted a single cupcake recipe. This is my first. And I am so glad that I took this long as I am giving you the best recipe. You will love the light, moist texture of the cake. Buttermilk and yoghurt makes this cake super soft too.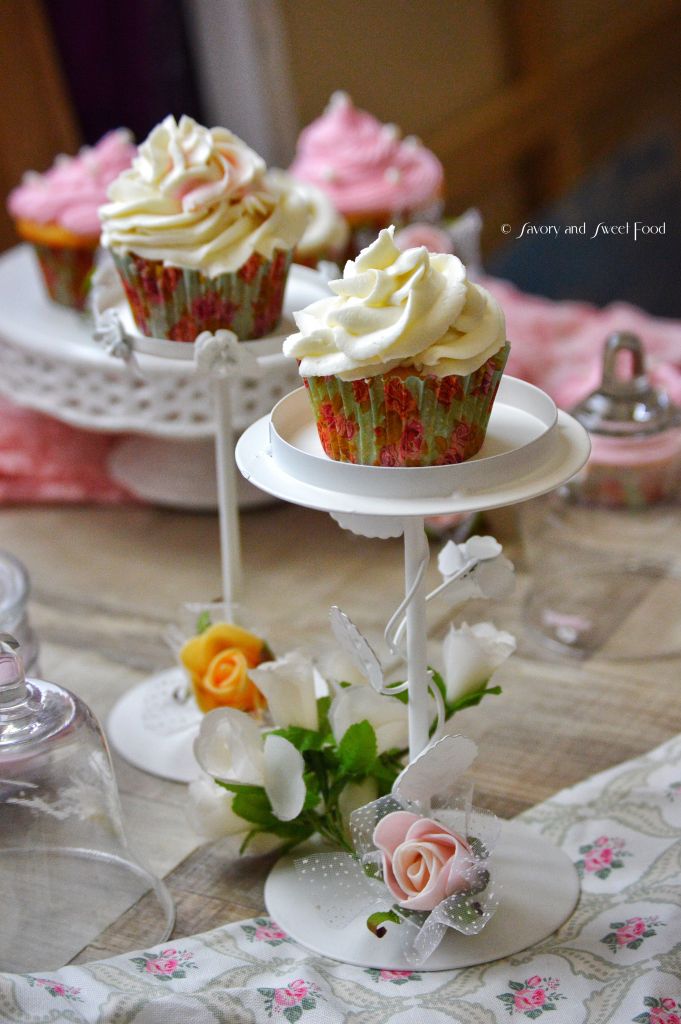 Top it with your favorite frosting, make it look all pretty and this can be a beautiful edible gift. I used my favorite frosting here, which is the
mascarpone frosting
. You can use buttercream frosting too, or just have it plain. But as they say cupcake is happiness with frosting on top. 🙂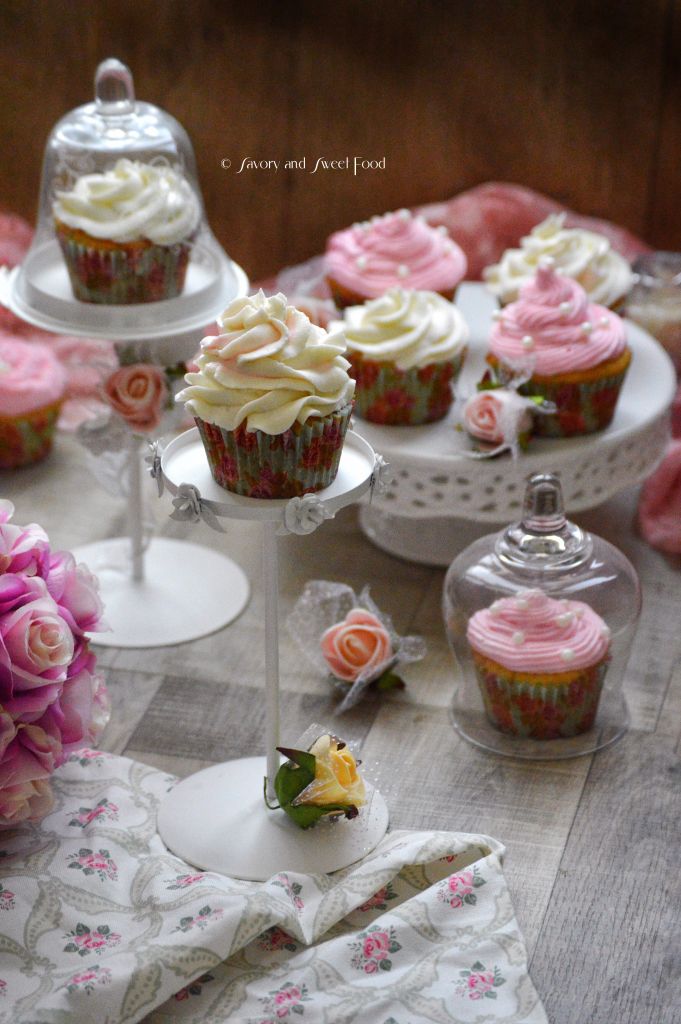 Btw doesn't those cupcake stands look beautiful? All thanks to my three lovelies, my sister – Sabeena and my besties Sonia and Nimeena. Love you <3
INGREDIENTS:
125g unsalted butter (softened at room temperature)
200g/ 1 cup caster sugar
1 tsp vanilla
2 large eggs
190g/ 1 1/2 cups all purpose flour
1 tsp baking powder
1/2 tsp baking soda
1/4 tsp salt
1 tbsp yoghurt
125ml/ 1/2 cup buttermilk
NOTES:
You can replace the buttermilk with regular milk too.
Yoghurt can be replaced with sour cream.
DIRECTIONS:
Place softened butter into a mixing bowl. Add in caster sugar and beat till it turns creamy, fluffy and light in color.
Pour in vanilla essence. Mix.
Add eggs one at a time and beat till they are well incorporated.
Sift the flour, baking powder, soda, and salt and add it to the butter and sugar mixture.
Add yoghurt and buttermilk. Mix until there are no lumps. Do not over mix.
Add scoops of batter into 12 cupcake liners and bake in a 180C oven for 15-20 minutes or till a toothpick inserted comes out clean.
Let it cool on a wire rack before frosting the cupcakes.
I frosted these cupcakes with mascarpone frosting. Recipe here.
[yumprint-recipe id='237′]