If you are looking for a last minute gift idea, this is for you. Make a batch of this amazing cookie dough or any dough of your choice, make a log out of it, wrap it in saran wrap/cling film followed by a pretty looking gift wrapping paper and you will have gift that nobody would want to return.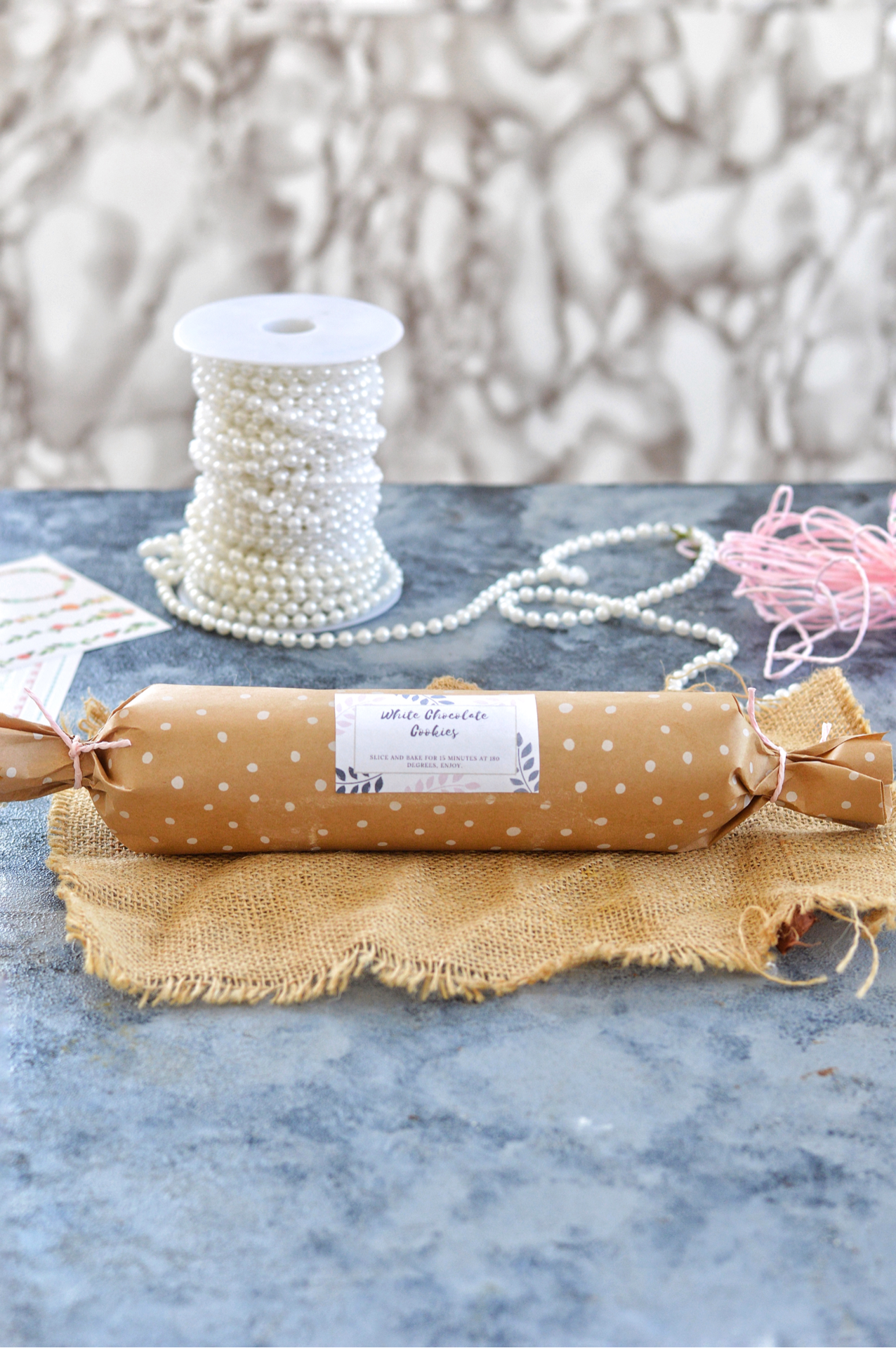 Freshly baked cookies are something that makes everyone happy. But most of the time we feel lazy to whip up the dough from scratch. But with this tube of frozen dough all ready to slice and bake, your cookie cravings can be satisfied whenever the urge hits.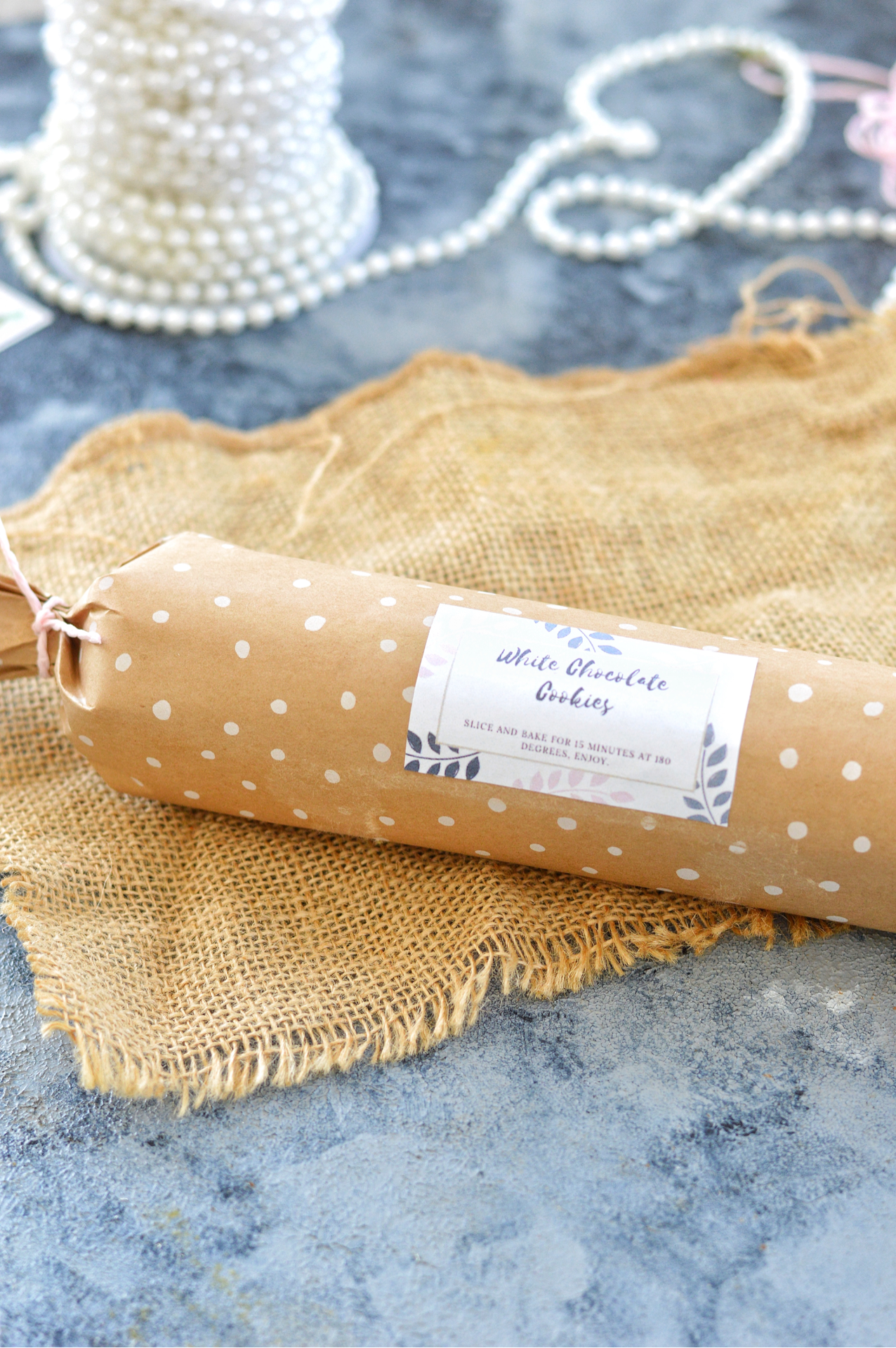 I made my favorite white chocolate cookie here and with the measurements in my recipe I got two logs. I then covered it with cling film and froze it for a day. You can do this a keep it frozen so that you can slice and enjoy it whenever you feel like having a warm plate of cookies. Or else just wrap it with pretty paper, decorate the ends with a ribbon or twine and add a tag with baking directions. I made my tag from the app Canva.
I made white chocolate cookies. Click to go to the recipe.
If the dough is frozen, then you may want to thaw it a bit before baking as it will be easier to slice it that way.