Sticky Toffee Pudding, a classic British dessert consisting of a moist sponge cake made with dates, smothered in luscious toffee sauce and served with vanilla ice-cream. It is also called Sticky Date Pudding.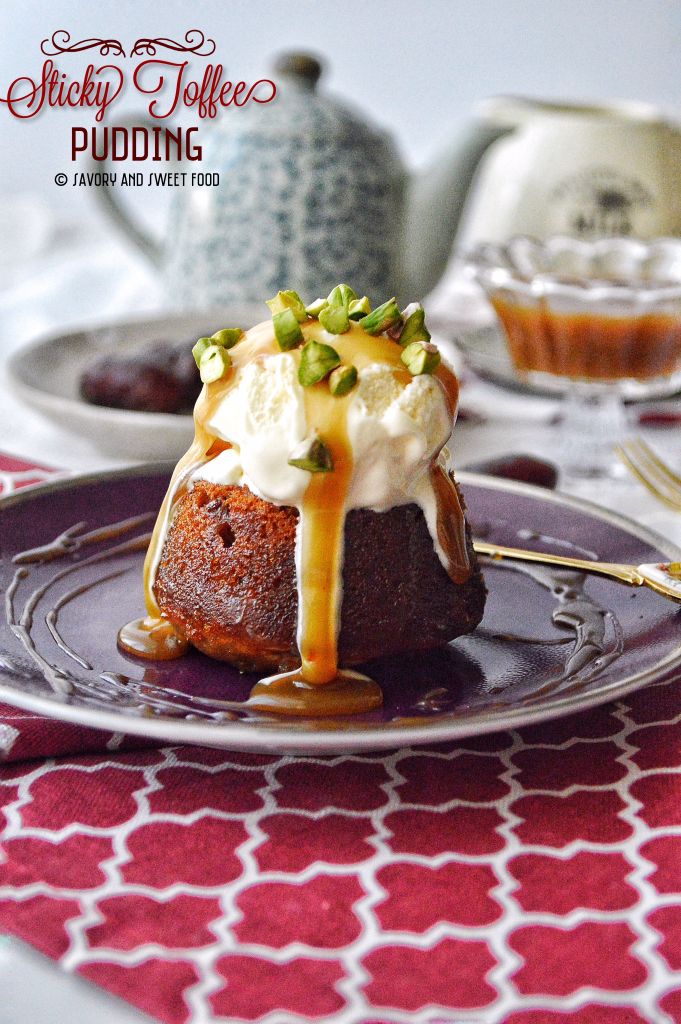 Let me talk about the best part of this cake, which is the Toffee Sauce. I call it "liquid gold"! Yes that is what it is. I feel that without this sauce the cake is not all that special. But once the sauce hits the cake, there occurs an epic transformation. The warm toffee soaks into the cake making them extremely moist and buttery. The cake is studded with softened dates and so the earthy sweetness from it along with the toffee sauce is amazing.
I guess this much of description would be enough to convince you guys to make this delicious pudding. Do give this recipe a try and enjoy!