A No-Bake Twix pie with a crushed Twix candy bar base, a light and airy salted caramel filling and a rich chocolate sauce on top.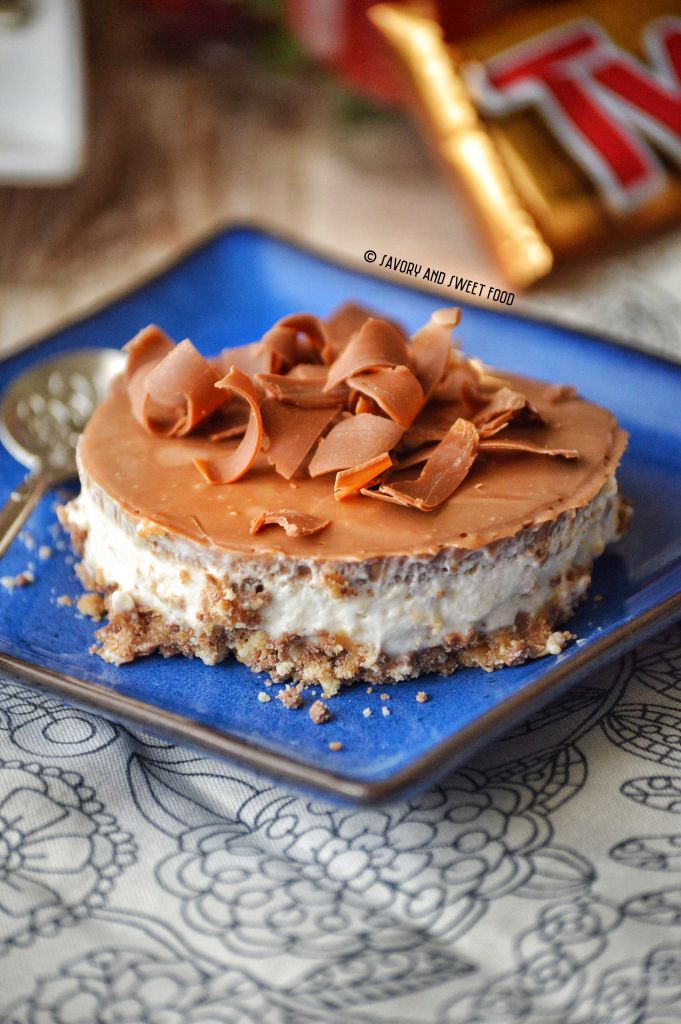 Oh Twix… I love you soo much!! I really do. Haha! I am sure many of you feel the same way as I do. As much as I love Twix bars, I love to make desserts with them. I am sure many of you have tried my easiest 5 Ingredient Twix pudding.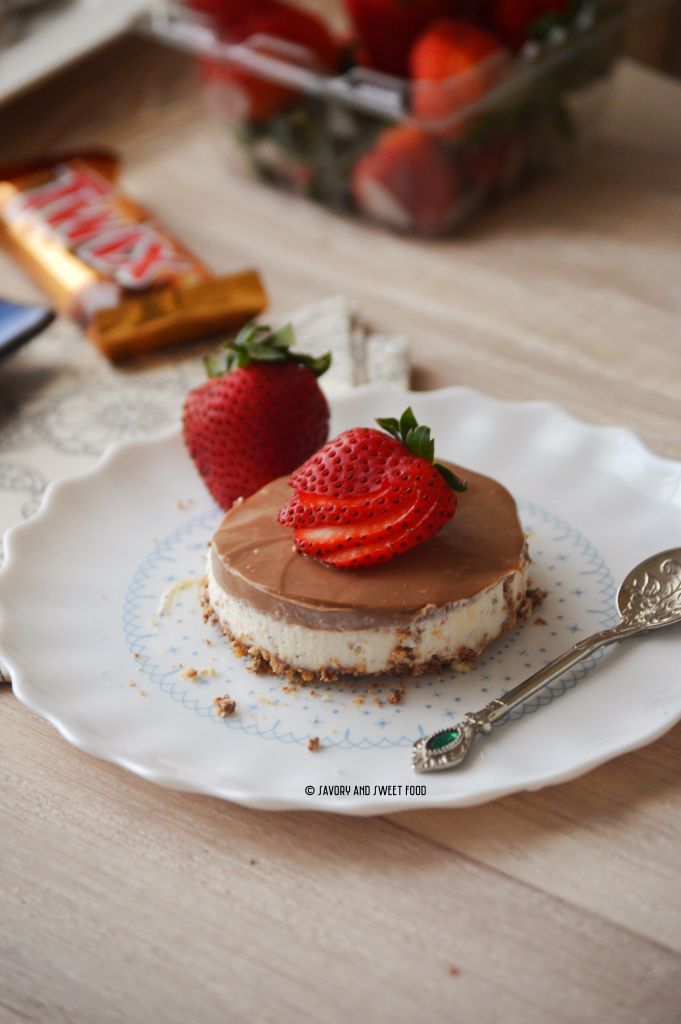 Now this is another way by which you can make your Twix bar taste even better. Just crush them with your processor and you get a nice pie base. You wouldn't have to add butter or anything. It beautifully clumps together because of the caramel in it and makes it easy to make the base.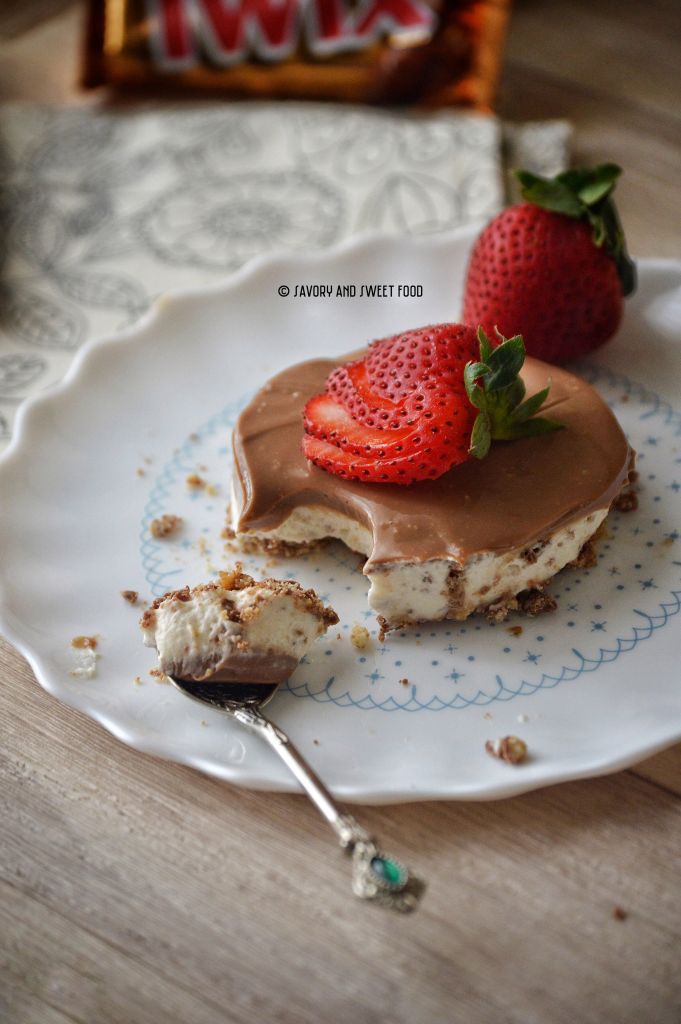 Then on top of that you have a scrumptious salted caramel filling. Salted caramel is the IN thing now. I see salted caramel everywhere. I love it! Whoever discovered this was a genius. What a contribution to the world!! 😀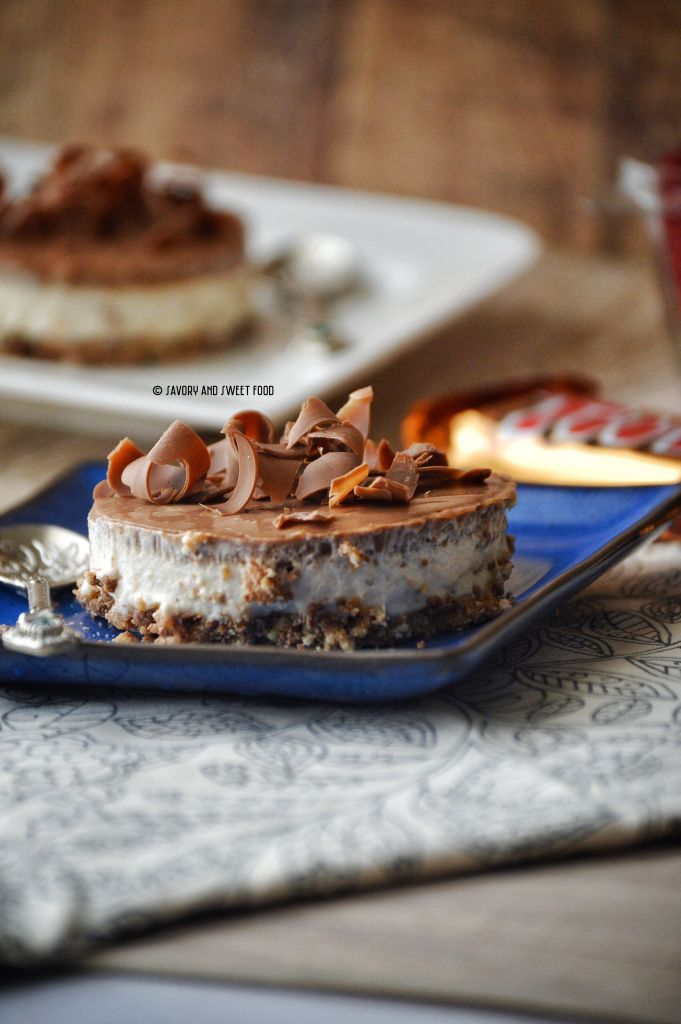 Then I topped this filling with a nice and thick chocolate sauce/ ganache. I didn't use whipping cream for this, instead I used the thick nestle cream because of which I got that thick and creamy consistency to the sauce. It was heaven!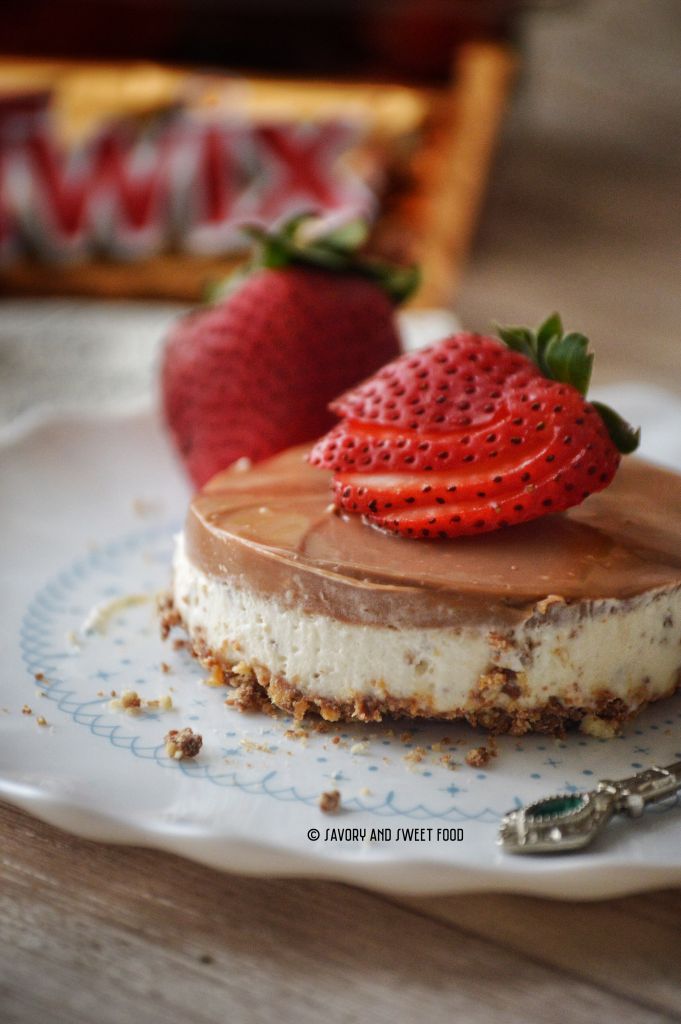 The entire combination was just too good. You guys should definitely try this out, maybe for a party, or for your kids or just for yourself to enjoy! 🙂
INGREDIENTS:
8 regular sized Twix bars (4 packets)
250 ml whipping cream
1/3 cup salted caramel sauce
1/2 tsp vanilla essence
3-4 Crushed Oreos/ any chocolate cookies (optional)
1 can nestle cream
135 grams milk chocolate
For the salted caramel sauce:
2 tbsp salted butter
1/2 cup light brown sugar, packed
1/4 cup whipping cream
a pinch of salt
1/2 tsp vanilla essence
NOTES:
Instead of the homemade salted caramel sauce, you can use store bought salted caramel or just regular caramel sauce. Or else you can just use sweetened condensed milk.
The crushed cookies are highly optional.
Make sure that the salted caramel is completely cool before adding it to the whipped cream.
Make sure that the Chocolate sauce is completely cooled before pouring it on top of the pie.
Do not whisk the whipping cream for very long or else you will get curdled cream, which won't be of any use. At the same time do not under whip the cream, it has to be stiff and creamy. Otherwise the pudding won't set well.
DIRECTIONS:
To make the salted caramel sauce:
In a small saucepan, whisk together brown sugar, butter, whipping cream and salt over medium high heat.
Bring this to a boil, then reduce heat. Simmer for 5 minutes, whisking regularly.
Add in vanilla and stir. Remove from heat.
Allow it to cool.
For the base:
Line a 9 or 8 inch tray with a cling film or use a springform pan.
Crush the twix bars in a food processor or grinder till it is broken down and starts to clump together. It may take about 2-3 minutes.
Press this evenly on the tin with your hands. Place it in the fridge while you make the filling.
To make the filling:
Whip the whipping cream till you get stiff peaks.
Pour in vanilla essence, cooled salted caramel and crushed cookies if using. Mix gently till incorporated.
Add this filling onto the twix base. Refrigerate while you make the topping.
To make the chocolate topping:
Heat the nestle cream till it comes to a boil.
Add in the chopped milk chocolate and mix well till it is completely melted.
Let it cool well. Pour this on top of the pie.
Refrigerate for 4-5 hours.
[yumprint-recipe id='166′]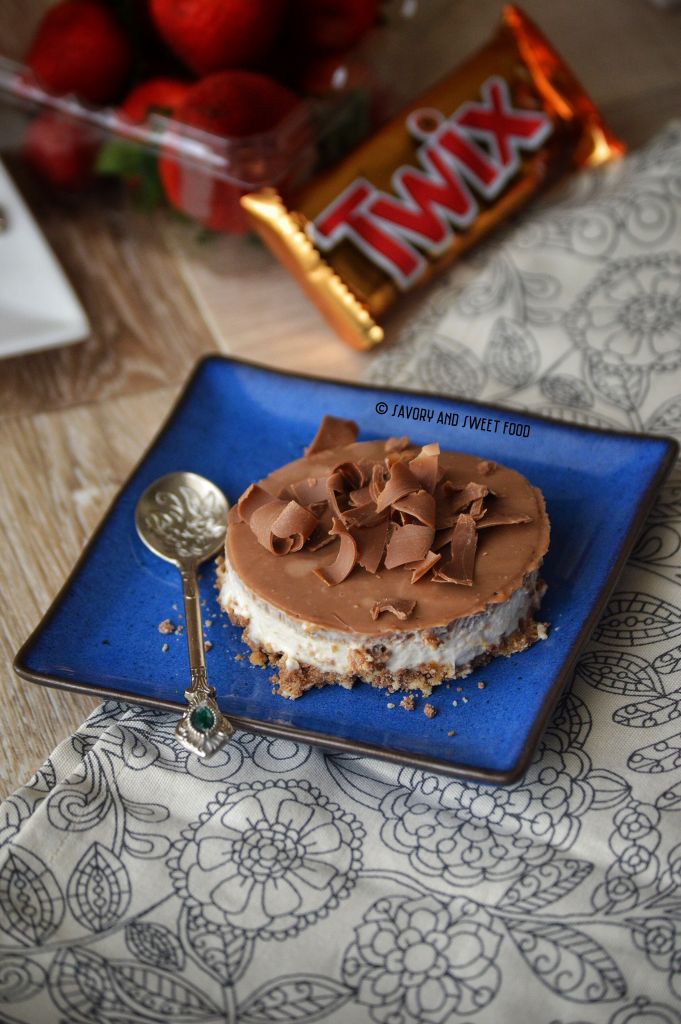 I am sharing this over at Fiesta Friday, FoodieFriDIY and Saucy Saturdays.