A soft Bangladeshi flat bread, which has flaky layers and is deep fried. Perfect with a nice bowl of thick chicken gravy.
Who doesn't like puris. I'm sure most them does. And most of you like flaky layer parathas too right? Todays recipe is a combination of both, it is flaky like a paratha and its deep fried and puffed up like a puri and it is too good.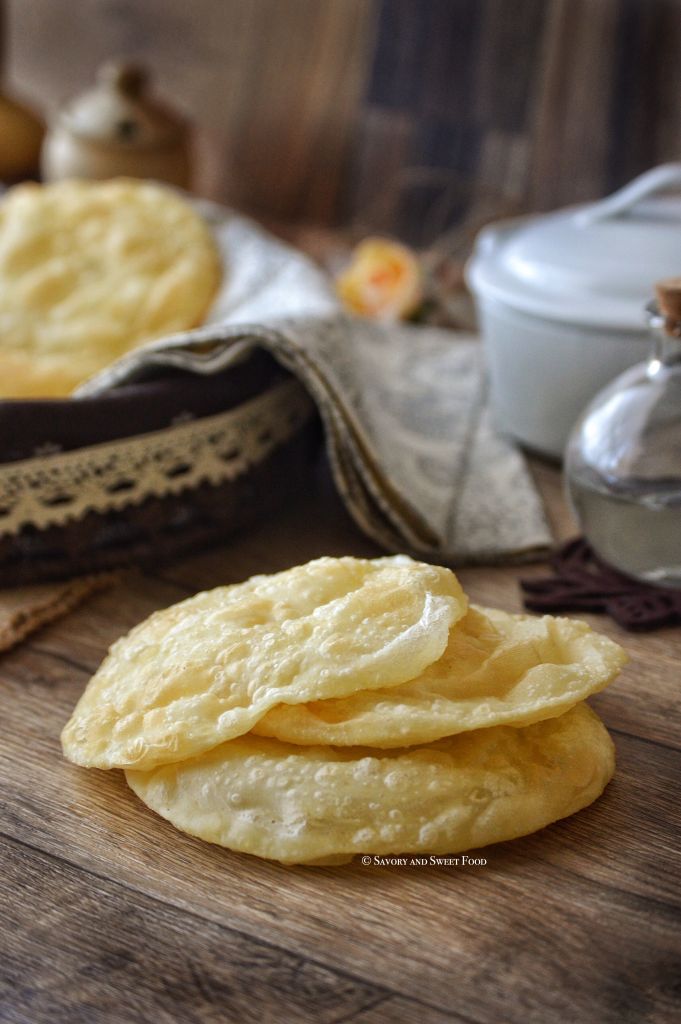 Okay, but I have to admit that this is not the healthiest of dishes. Firstly its made out of maida (all-purose flour) and secondly, it is deep fried. So the diet conscious ones will not be able to enjoy this bread from Bangladesh much. But hey, its okay to have this once in a while. I'm sure you won't regret after tasting this.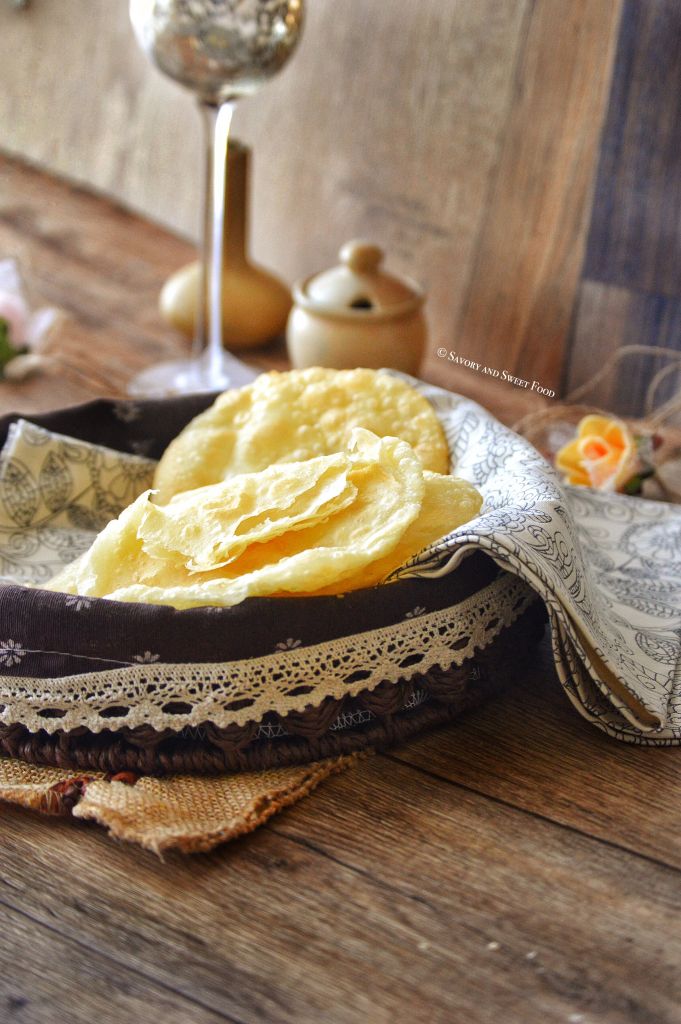 I didn't try making this with atta, wheat flour. I will make an attempt sometime and let you know how it turns out. I got this recipe from a video by
Banglar Rannaghor
. They have really great Bangladeshi recipes. I have saved many of them. 🙂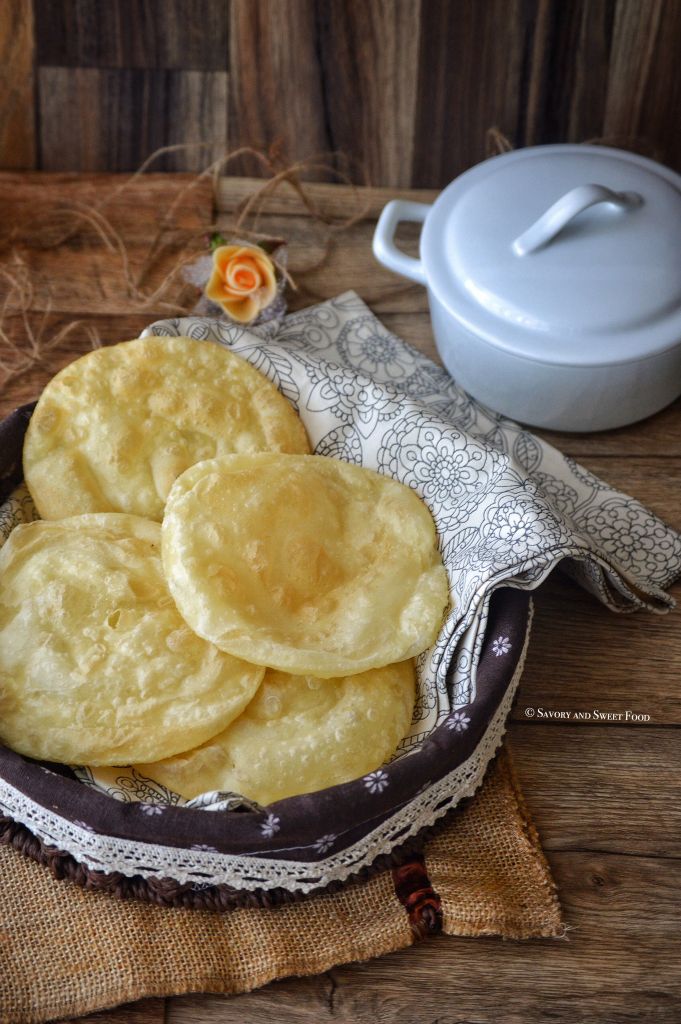 As I have mentioned above, this bread is a traditional bread of Bangladesh. I remember one of my Bangladeshi friend in college used to bring yummy parathas in her tiffin and I still remember the taste of it. I am not sure if it is the same as this one. Tasmia, if you are reading this, let me know if it is the same. If not please do share the recipe of that paratha. 😀 The recipe of your chicken curry too. Yumm it was!
So you guys take a look at the recipe, it is too good. Please do try making this. This sure will be your favourite. It is mine now. 🙂
INGREDIENTS:
2 cups all purpose flour
2 tsp salt
2 tbsp ghee
200 ml water
DIRECTIONS:
Add flour, salt and ghee in a bowl and mix well.
Slowly add in the water and knead well till soft and not sticky.
Cover and let the dough sit for 10 minutes.
Make small balls out of it, you will get 10-12 numbers.
Roll out the dough ball till it is flat and round.
Brush ghee on the rolled dough. Sprinkle all purpose flour all over the rolled dough.
Fold the rolled dough into half.
Again brush ghee on top of the folded dough. Then sprinkle flour.
Roll the folded dough like how it is shown in the picture.
Then screw down the dough, pressing it till you get a disc shaped ball. Let it rest again for 10 minutes.
Again roll out the dough into flat round.
Deep fry till puffed up and golden brown in color.
[yumprint-recipe id='170′]