This classic No Bake Chocolate and Cream Layer Pudding is creamy, delicious, and comforting. And yes, this is ALWAYS a huge hit!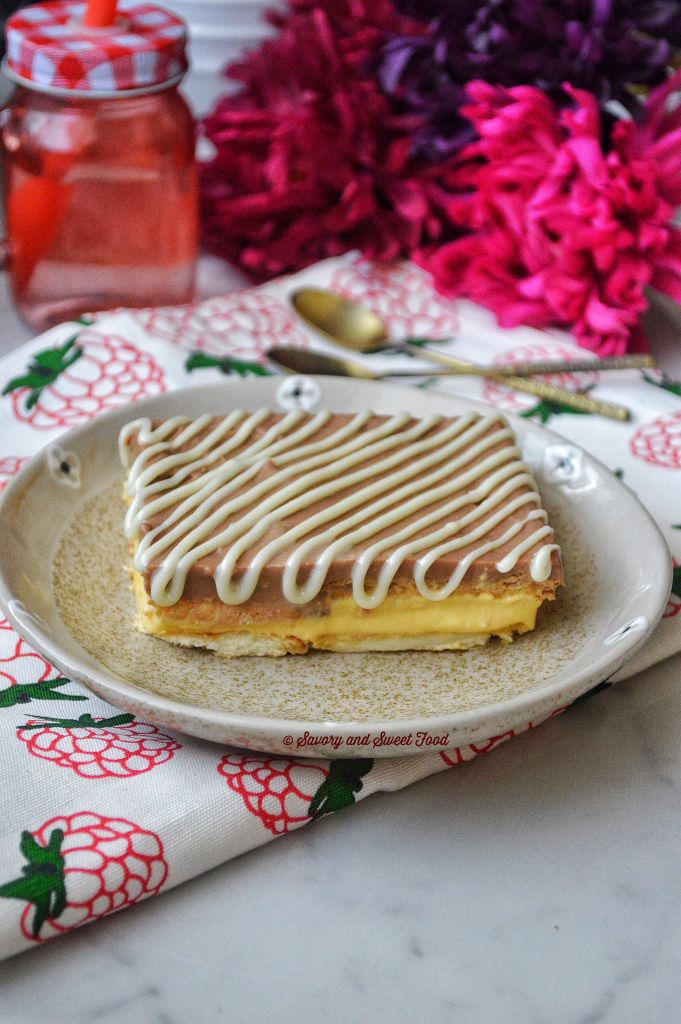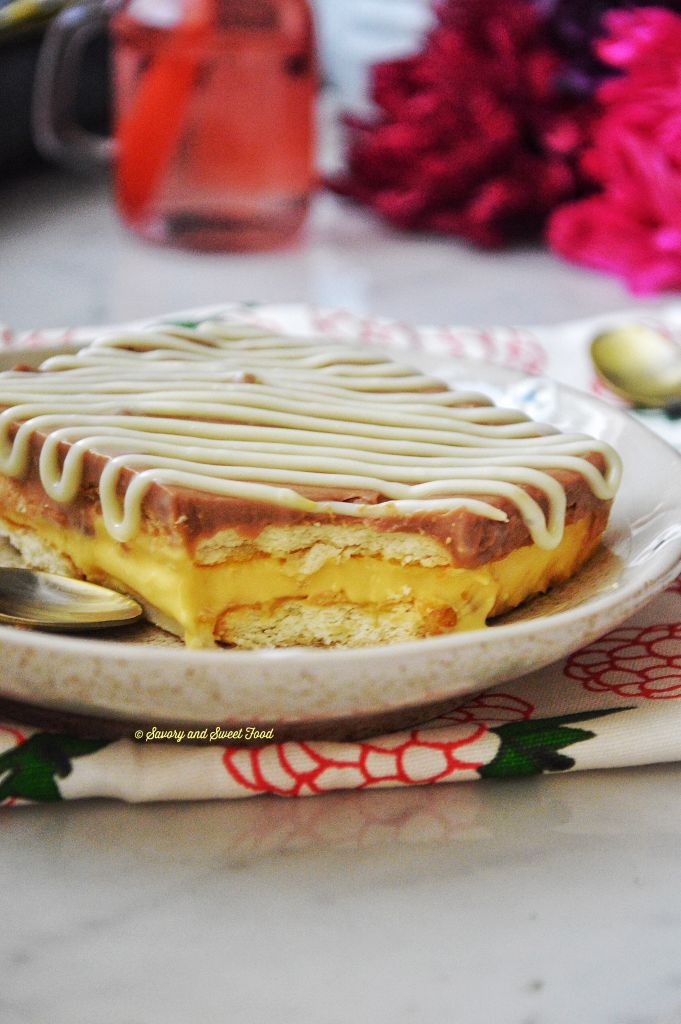 And now back to our No Bake Chocolate and Cream Layer Pudding.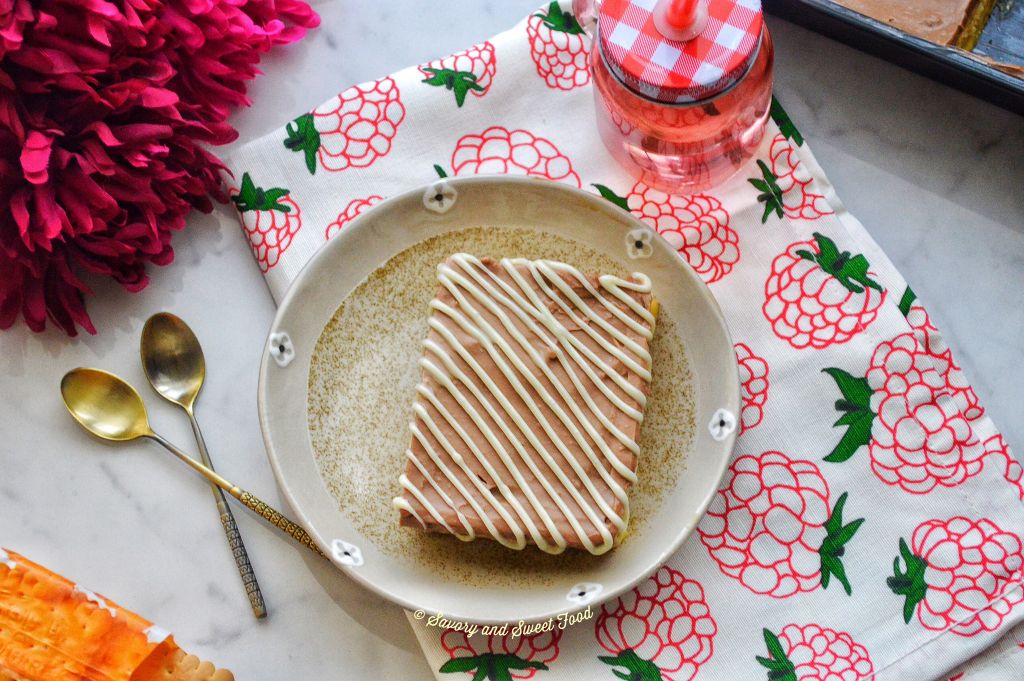 Like seriously, comfort food, super duper easy, yummy, chocolate-y, all these titles fit perfectly for this creamy dessert. You can see it, look at those gorgeous creamy layer and the chocolate topping, I simply love it. Hope you like it too.
So here goes the recipe.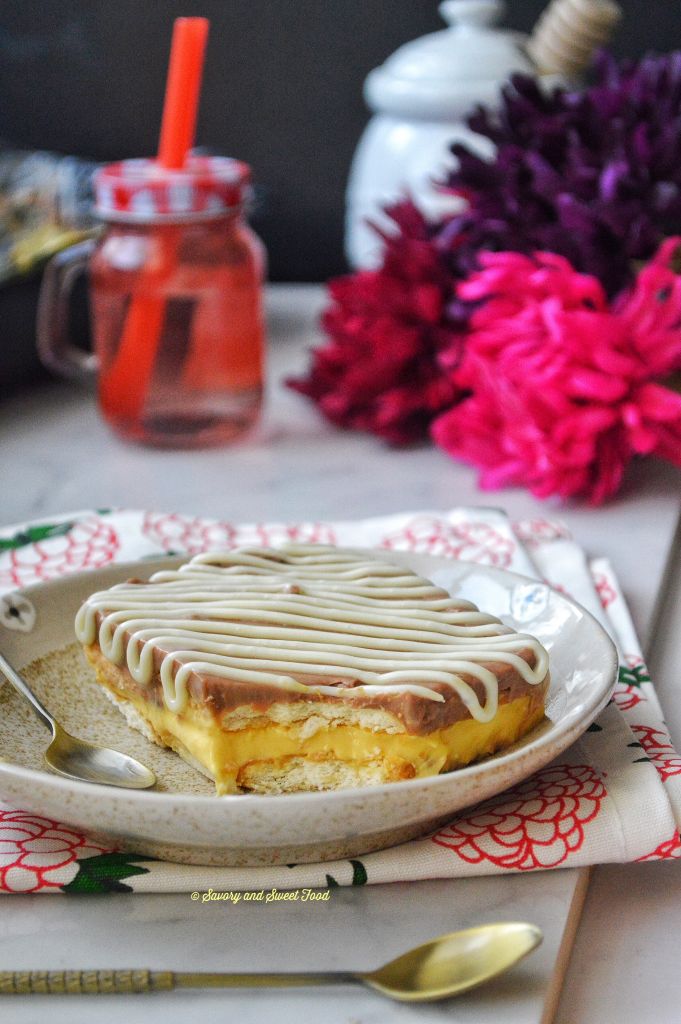 INGREDIENTS:
35 tea biscuits
2 1/2 tin cream (425g)
1 sachet caramel custard powder
4 bars milk chocolate with nuts (or smooth)
Warm milk to soak biscuits
NOTES:
You can add one more layer to this if you want. Double the amount of ingredients for the first caramel cream layer, then after pouring first layer of cream on biscuits, place a layer of biscuits then again pour caramel cream then biscuit and then finally chocolate.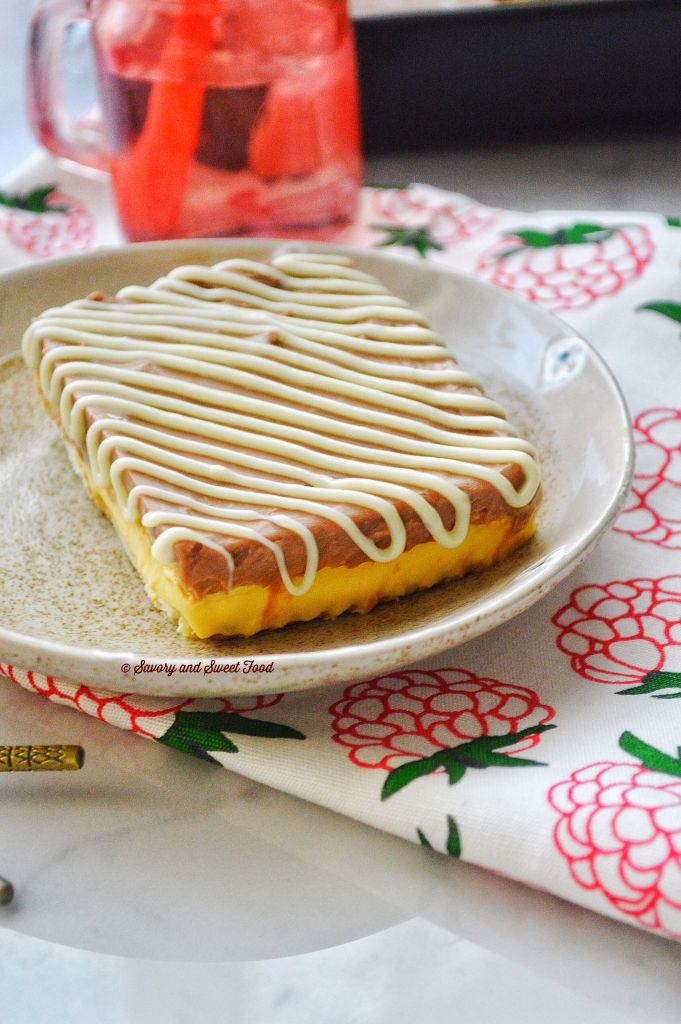 DIRECTIONS:
Soak biscuit in milk and place as a layer on a tray.
In a bowl mix 1 1/2 tin (255g) cream and custard powder well.
Pour this on top of the biscuit layer evenly. Refrigerate for 10 minutes.
Place another layer of biscuit soaked in milk on top of the cream layer.
Melt the chocolate (you can melt it in the microwave oven or by double boiling). Mix the melted chocolate with a tin (170g) of cream.
Pour the chocolate mix on top of the biscuit layer.
Refrigerate for 5-6 hours or better overnight.
Garnish it with melted white chocolate or in any way you like.
[yumprint-recipe id='150′]