Its another microwave mug recipe time y'aaaal! This time it's not cake in a mug, instead I have for you MAC n CHEESE in a mug. Isn't that interesting? 😀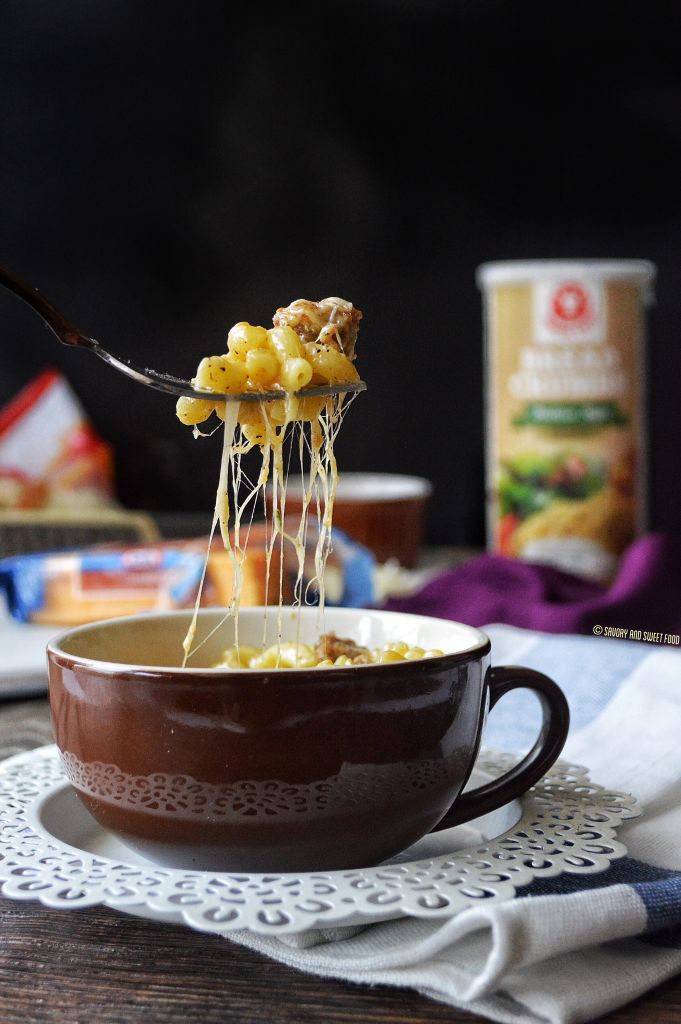 As much as I love microwave mug recipes, I noticed that savory mug recipes are overwhelmingly uncommon. So I was going through the internet to get inspiration, and I was excited to find quite a few recipes of mac and cheese in mug.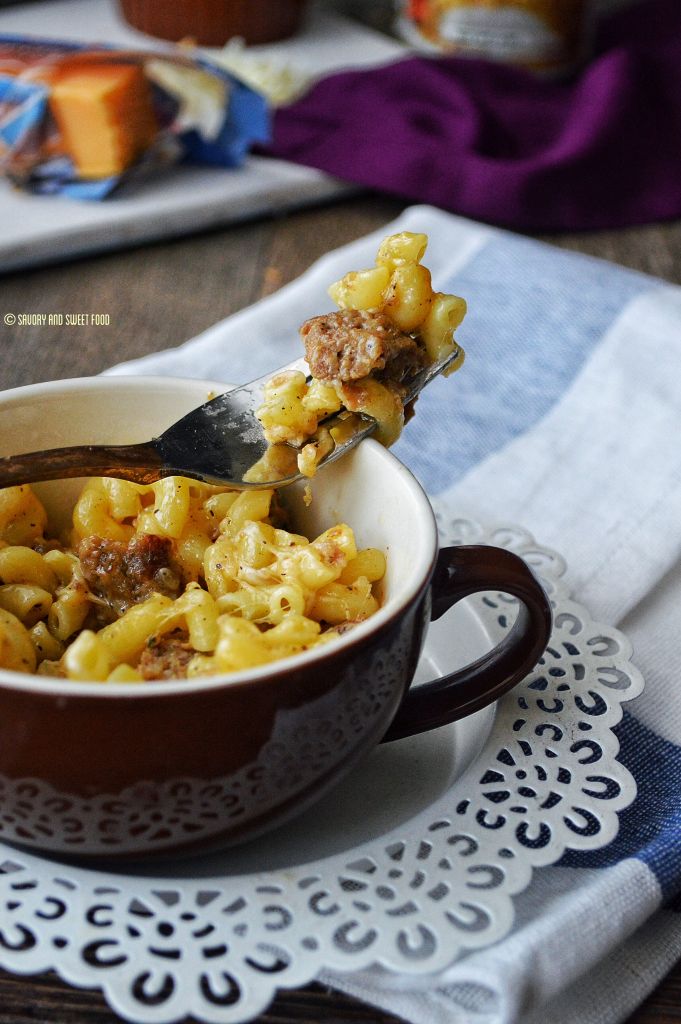 Once you make mac and cheese this way in a microwave, I'm sure you won't turn back. There is a high chance that you change the way you make your favourite mac and cheese forever. I mean its so easy, you don't have to cook the macaroni separate. Just do everything in a mug and the microwave oven does all the magic. Plus you get instant gratification and you get to enjoy it in the comfort of your PJs. 😉 .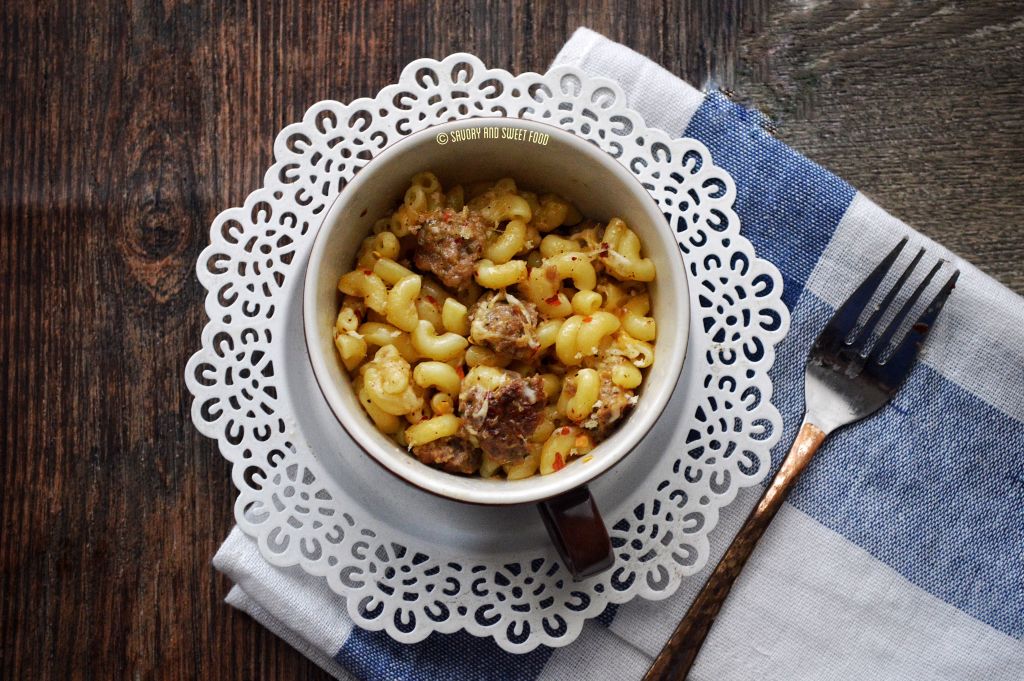 This recipe is incredible. So good, you won't believe until you give it a try. It takes just a few basic ingredients, very less of your precious time, just a few minutes from your thought to table. Do give this a try.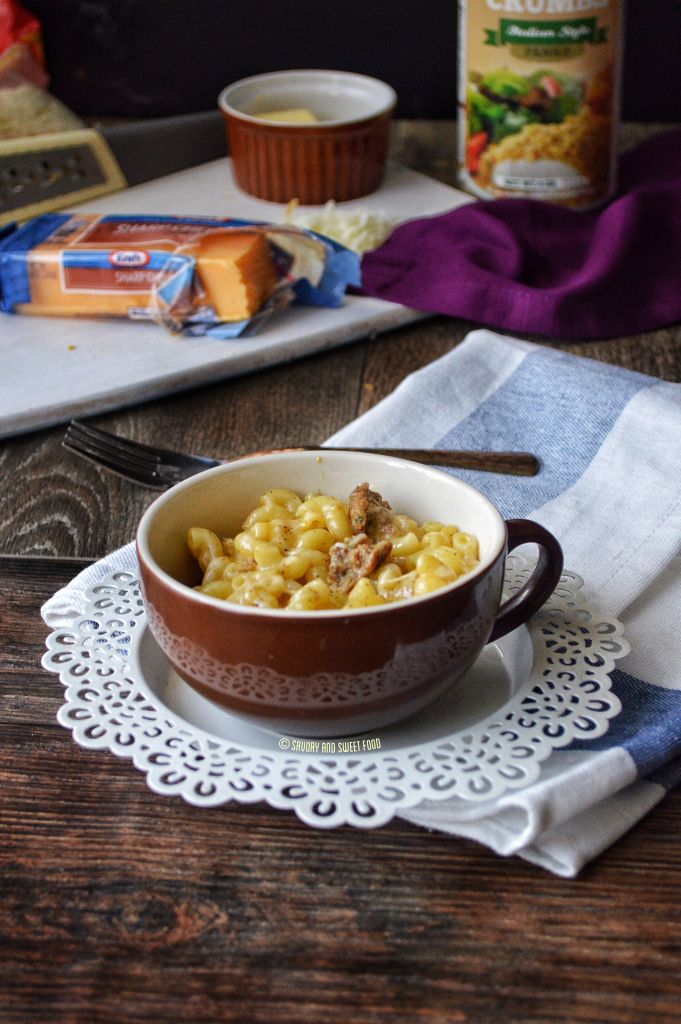 Here is a video tutorial. hope you enjoy it! 🙂
INGREDIENTS:
1/3 cup macaroni

1/2 cup water
1/4 cup shredded mozzarella cheese
1/4 cup shredded cheddar cheese
1 tbsp butter
2 tbsp milk
Pepper powder to taste
Meatballs
NOTES:
*Along with meatballs, you can add jalapeños, corn or any other additions you like.
*Instead of meatballs you can use chicken.
DIRECTIONS:
In a large mug add in the macaroni. Pour water into it. Microwave for 2 minutes. Stir. Repeat twice for a total of 6 minutes. Macaroni has to get cooked by this time. But if you feel macaroni is still uncooked add few more tablespoons of water and microwave for 2 more minutes.
To this add in cheeses, butter, milk, meatballs and pepper. Microwave for 1 more minute. Eat immediately.
[yumprint-recipe id='149′]