Today I have for you a highly nutritious, dairy free, delicious dessert, BEETROOT PAYASAM! Just look at it, isn't it the most amazing colour?
Beets aren't just for salads anymore. These highly nutritious root vegetables are used worldwide in desserts. I have been noticing the high usage of beets in many baking blogs and cookery shows. It seems adding beets to baked goods add moisture without the addition of oil or butter. Isn't that great! I can't wait to make a cake with beets, maybe a red velvet cake without the addition of red food colour.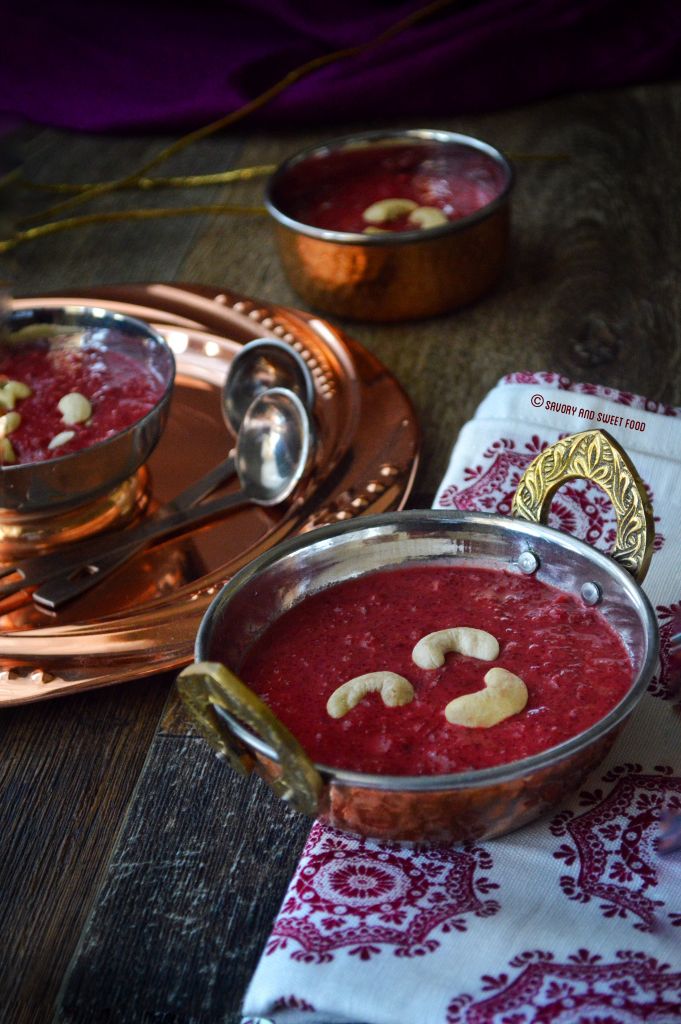 So I've been intrigued by the idea of using beetroot in some dessert, even though I wasn't convinced that the flavour of beetroot actually belonged in a sweet dish. But after I tasted this dish, it surely looks like they are meant to be used mainly for desserts! It's so good 🙂 .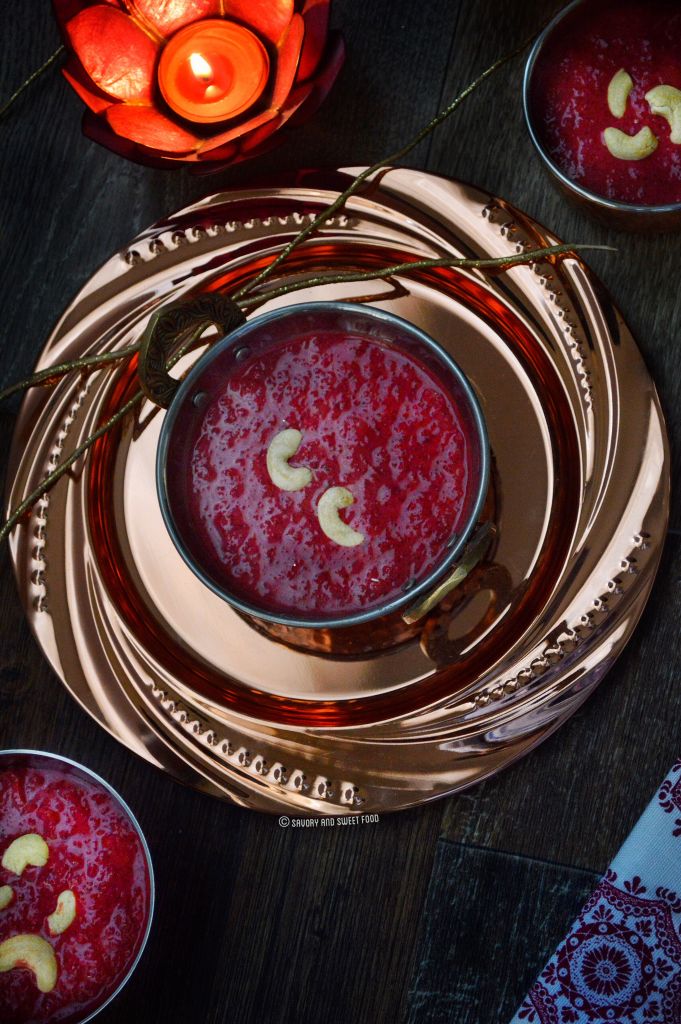 My super cook mom had made this payasam (milk pudding) with beets the other day and she asked me to try it. I was not sure if it would taste good, but then i thought if uma says it is good …it HAS to be really GOOD and oh man, it absolutely was amazing. Make it to believe it. So here goes the recipe.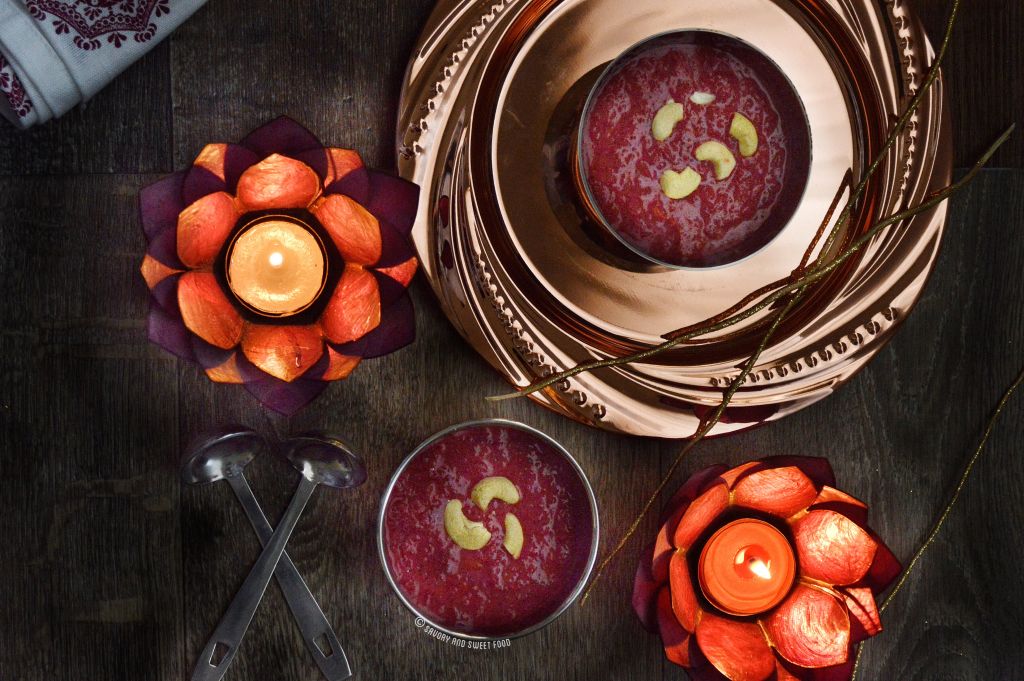 INGREDIENTS:
2 cups grated beetroot (1 large)

2 tbsp sugar
200g jaggery
2 tbsp plus 1 tsp ghee
1/2 cup Cashew nuts
1 1/2 cups thin coconut milk
3 tbsp semolina
1 cup thick coconut milk
1/4 tsp cardamom
NOTES:
I made the thick coconut milk by blending 1 full grated coconut in 3/4 cup of water. Strain it, squeezing out to get maximum milk out of it.

To make thin coconut milk, add in the previously strained leftover coconut along with 1 1/4 cup of water into a blender and blend well. Strain and use.

I used karupatti (palm jaggery) instead of the plain jaggery.
DIRECTIONS:
Combine the grated beetroot and sugar. Leave it for 15 minutes.
Squeeze out excess water from the beetroot. We just need the beetroot, not the juice.
In a pan add ghee. Fry the cashews till it is golden in colour. Keep it aside.
In the same pan add the beetroot. Sauté for 10-15 minutes till the raw smell goes.
Meanwhile, melt the jaggery by boiling it with 1/4 cup of water. When it is completely dissolved, strain it.
In thin coconut milk mix in 3 tbsp semolina and keep aside.
Pour the strained jaggery into the cooked beetroot. Mix well.
Pour the coconut milk and semolina mixture. Cook for 15 minutes on medium heat stirring regularly.
When the milk gets reduced, pour the thick coconut milk. Stir and again cook for 15 minutes on medium heat till it is all reduced and thick.
Add in the cardamom powder and cashews.
Finally add in a tsp of ghee.
Serve hot or cold, I liked it cold.
[yumprint-recipe id='147′]